DX from Hill Village
July 2013

This afternoon I rode my bicycle to Old Hill Village and
worked Cuba, Ukraine, Spain, Belgium and Denmark.
It was a fantastic afternoon.

I took the trail south from Needle Shop Brook. It was glorious. The
road winds through fields and old farm land. One section close to
the river is lined with helianthus flowers.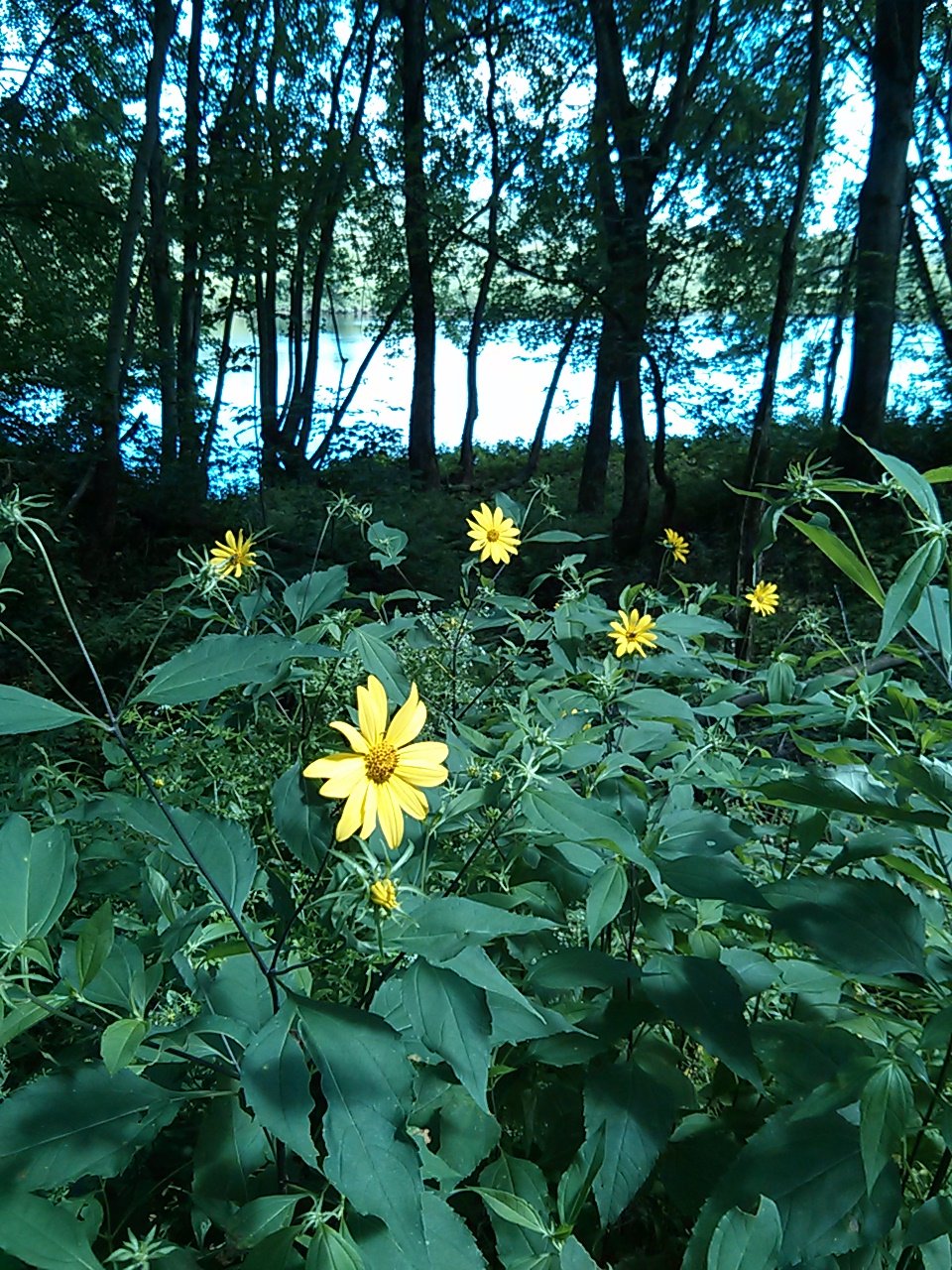 Hill Village lies on the opposite side of the Pemigewasset River from
Sanbornton. The old road runs along the river from Franklin, through
Hill Village to Bristol. The road has been closed since the 1940s
when the area was abandoned to create a flood control area for the
Franklin Falls Dam. It's a perfect spot for a bike ride.

Today was crystal clear with a good breeze. It was nearly 75F... one of those
summer days when kids swing from ropes and do somersaults into the river.
After peddling more than two miles, I set up under an old butternut tree
across from a field of goldenrod.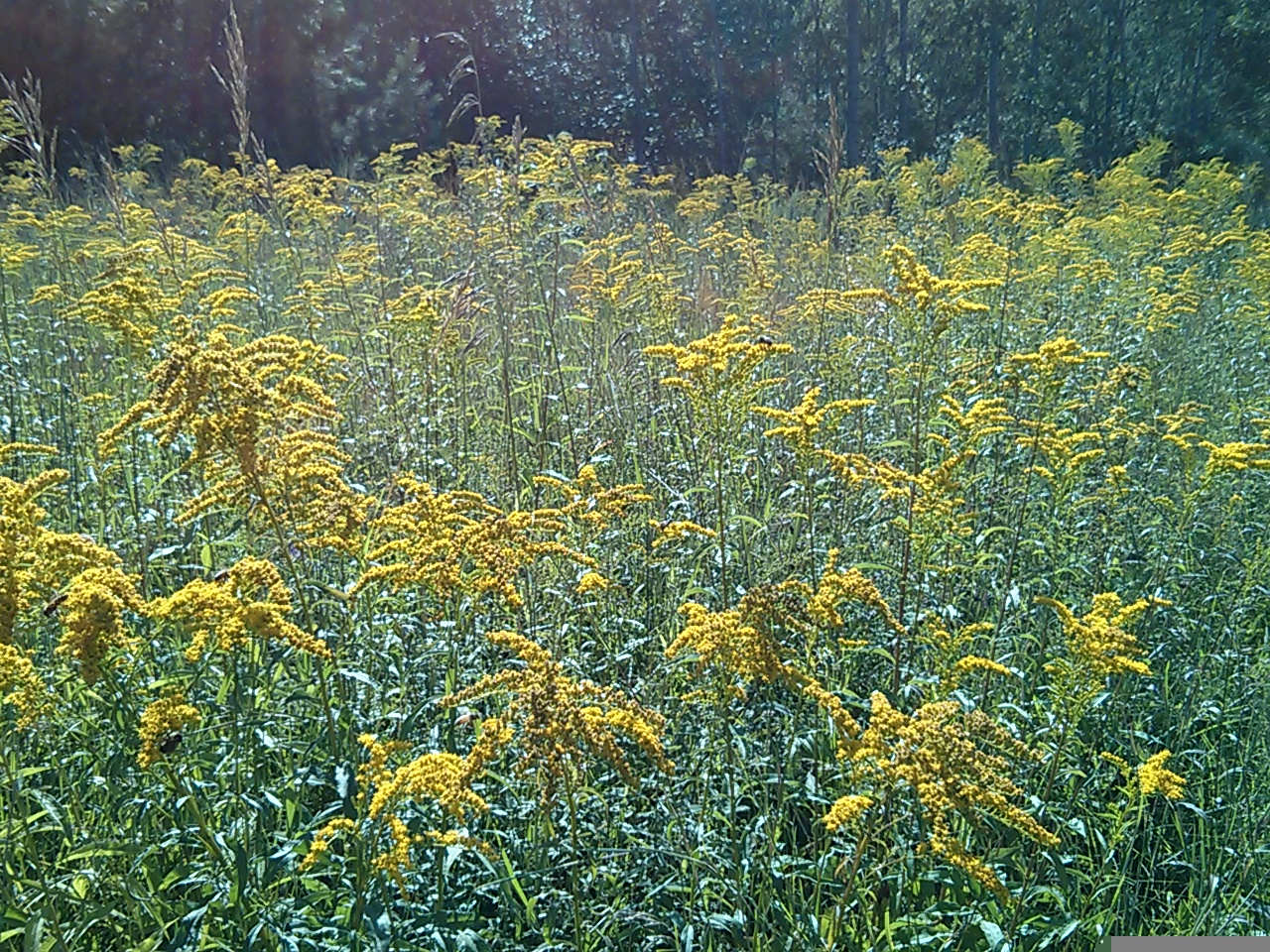 I tossed a line 40 feet into the tree and pulled up 30 feet of wire. I sat
down in the grass and tuned the Elecraft KX3 on 17 meters. I used a
9:1 unun from the Emergency ARC in Honolulu. I was running five watts.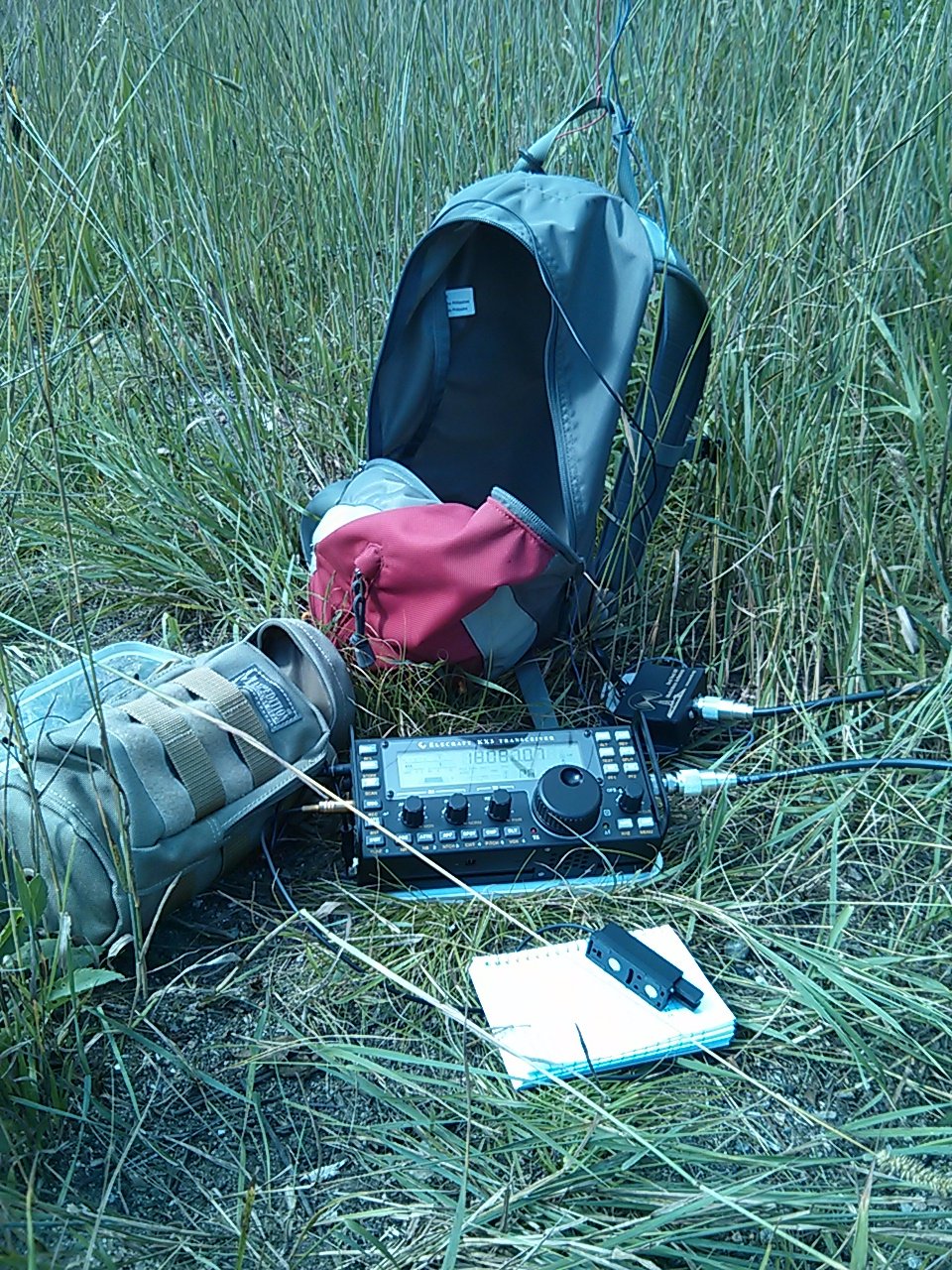 I only operated for a half an hour. But there were plenty of strong stations
on 17M that heard my weak signal. I had no trouble working into Europe.
Rather than detailing each QSO, here's a copy of my log:

Date UTC Freq Call My His QTH
30 Jul-13 1934 18.078 CO8LY CW 599 599 Cuba
30 Jul-13 1936 18.077 UT7UJ CW 599 599 Ukraine
30 Jul-13 1940 18.085 EA7AJR CW 559 599 Spain
30 Jul-13 1942 18.087 ON7PQ CW 339 579 Belgium
30 Jul-13 1955 18.090 OO8ZL CW 599 599 Belgium
30 Jul-13 2000 18.074 OZ2TF CW 559 599 Denmark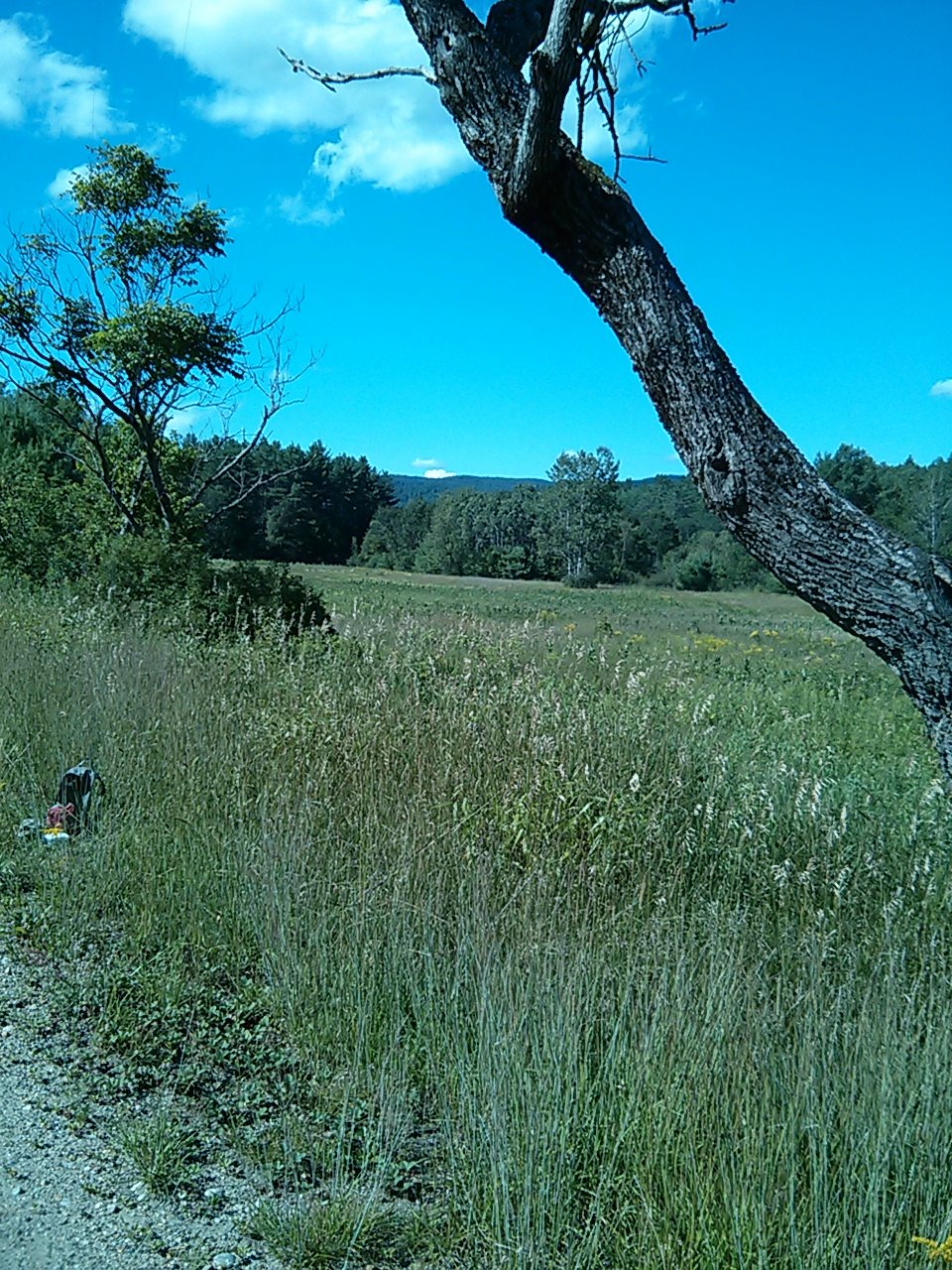 The view from my operating position was refreshing. Ironically,
I had more trouble taking down the antenna than I had putting it
up. In fact, I left a spool of wire stuck fast in a branch high in the
tree. A knot in my line got stuck in a tight spot and wouldn't come
loose. When I tugged hard on the line, it snapped and left the spool
of wire high above the road.

Returning to Needle Shop Brook was a treat. I didn't just ride
the bike back, I soared, seemingly several feet above the road.
The fragrance of the summer air caressed my whole being and my
eyes absorbed the richness of the wild growth along the riverside.
I thoroughly enjoy these outings.