An Afternoon on the Pemigewasset
August 2013

I rode my bicycle about a mile and a half alongside the
Pemigewasset River this afternoon. I worked Belgium,
Slovenia, Belarus, Germany and England. The river is a
beautiful place.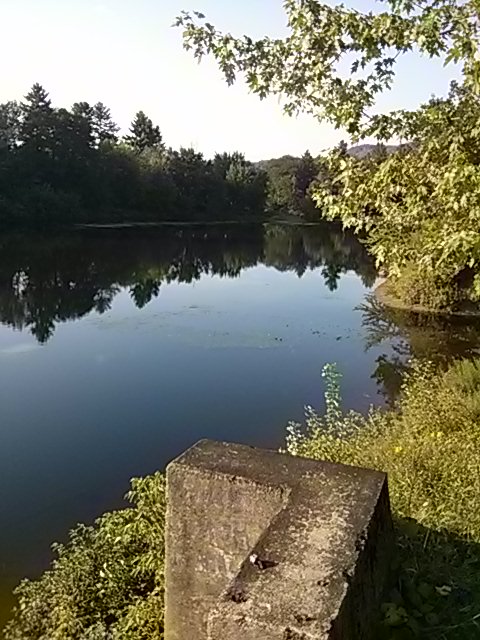 The Pemi flows through Sanbornton where I live. An old road
that has been closed to traffic since the 1940s runs along the
river. It's perfect for hiking and bicycling. I stopped near the
old bridge that went to Hill. The bridge is gone but the
abutment is still there.

Here's another photo looking down the river from the
abutment.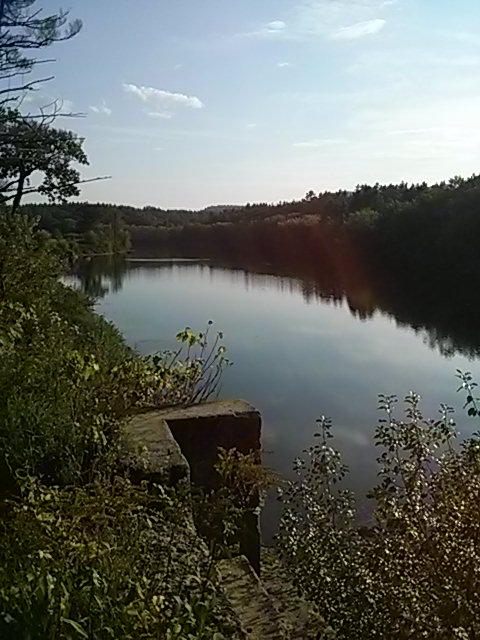 Is it any wonder that I like to operate from here? I tossed
a wire into an old oak tree and set up in the grass not far
from the river. I used the KX3 powered by one of the Chinese
LiPo batteries. I ran 5W to a 33 foot wire. Here's my log:

30 Aug-13 2030 18.080 ON6KE CW 579 579 Belgium
30 Aug-13 2041 21.017 S51XA CW 569 599 Slovenia
30 Aug-13 2050 21.055 EW8DJ CW 599 599 Belarus
30 Aug-13 2110 21.015 DL1DGS CW 549 599 Germany
30 Aug-13 2115 21.001 M0DHO CW 559 599 England

A fellow and his wife rode by on an ATV while I was
operating. He was curious about the wire in the tree.
I finished the QSO with Belarus and showed him
the setup. I wrote down the ARRL web page for him.
He was concerned about surviving the end of the world
and wondered if ham radio would be a good option
for communicating.

When he left I worked two more stations: Germany and
England. Then I packed up and rode back to the car.

I love these outings.