DX from the Winnipesaukee River
July 2013

I rode my bike this morning to the Winnipesaukee River and worked
France, Sweden, Germany and Illinois.

The heat and humidity this week have been over the top. In the 90s
during the day and really muggy. I thought I'd get a head start on
the day by taking the old Northern Rail route to the Winnipesaukee.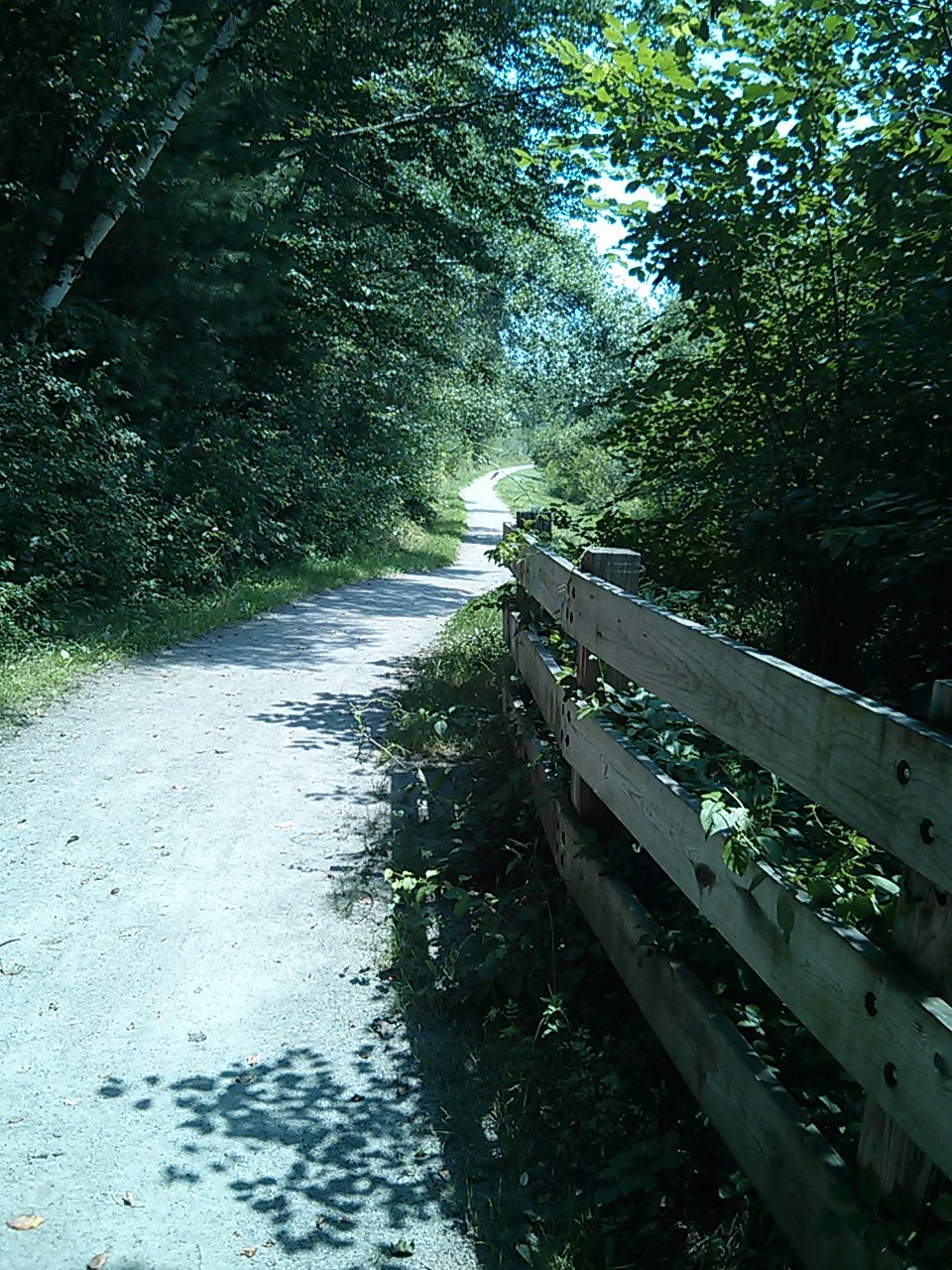 The trail is beautiful. It's a nice hard riding surface and winds its way through
old farms and fields. The bike ride is only a half mile or so, but that's plenty.
Already it is 88 degrees.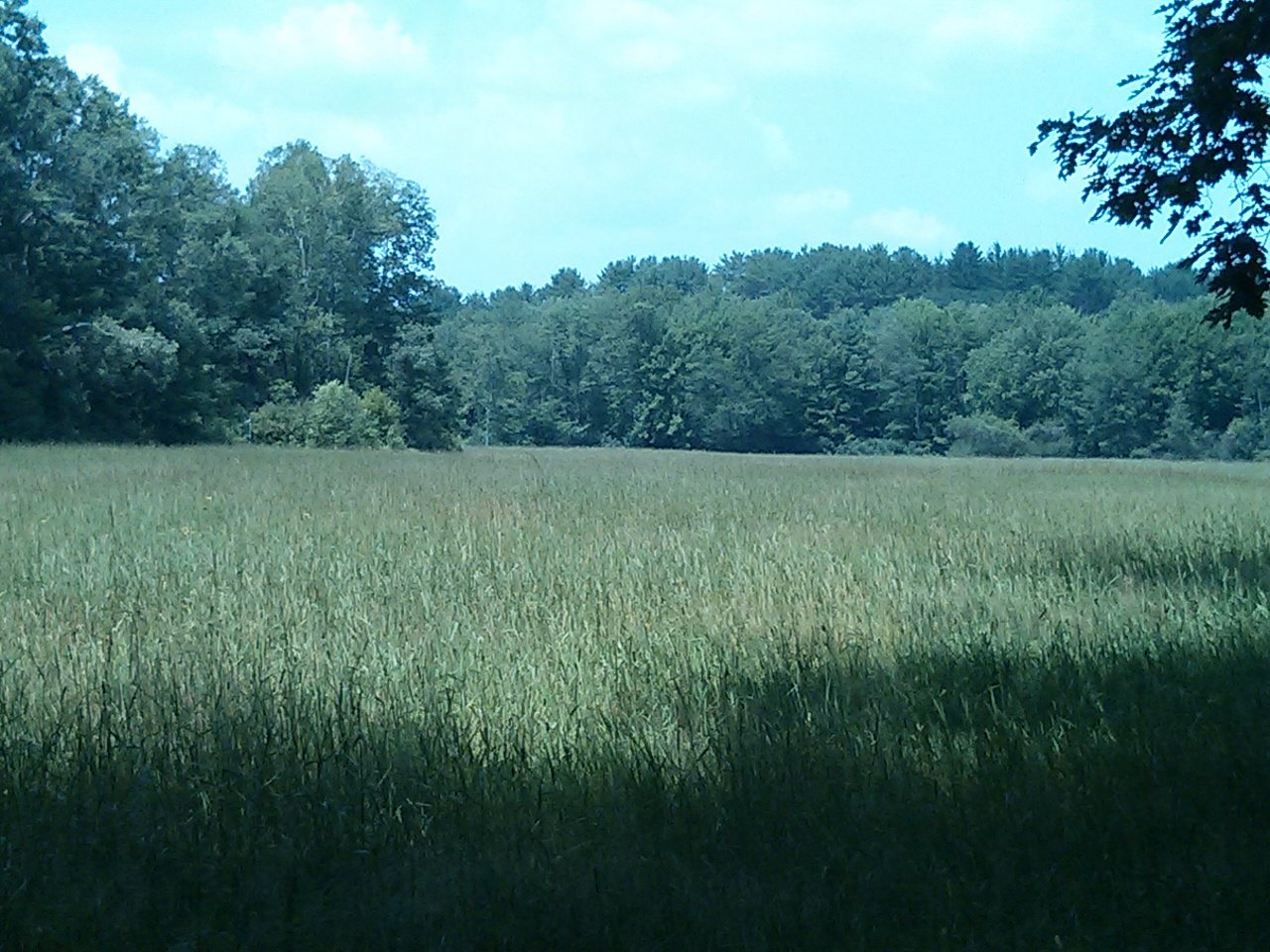 I turn toward the river on the east side of this field and walk down a little knoll toward
the river.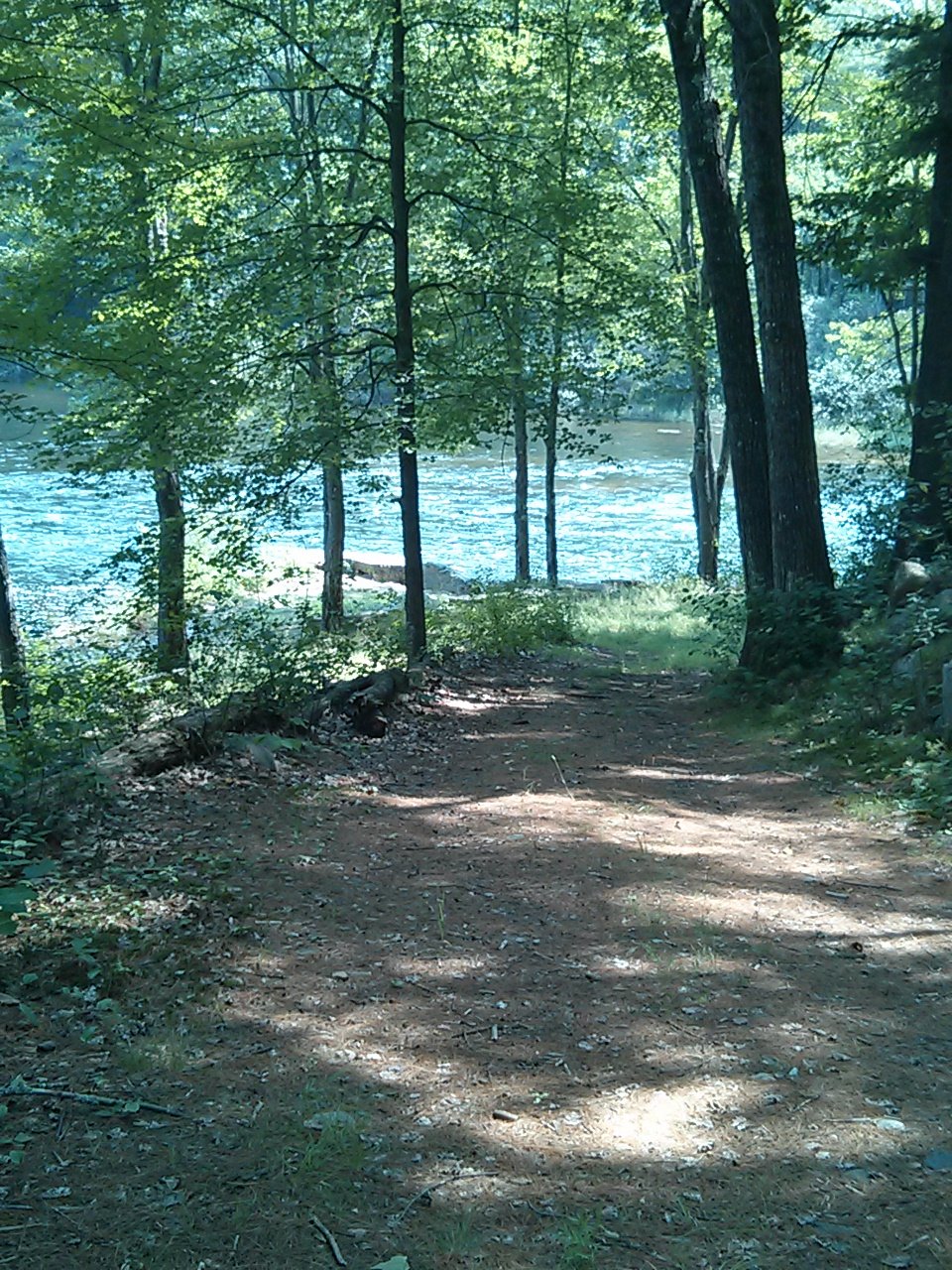 The river is full from recent rains. Lake Winnipesaukee empties into this river and then
flows into the Merrimack River. It's a favorite with kayakers because there are several
sections of white water. Today there's a cool breeze off the water. I set up on some rocks
just a few feet above the water level.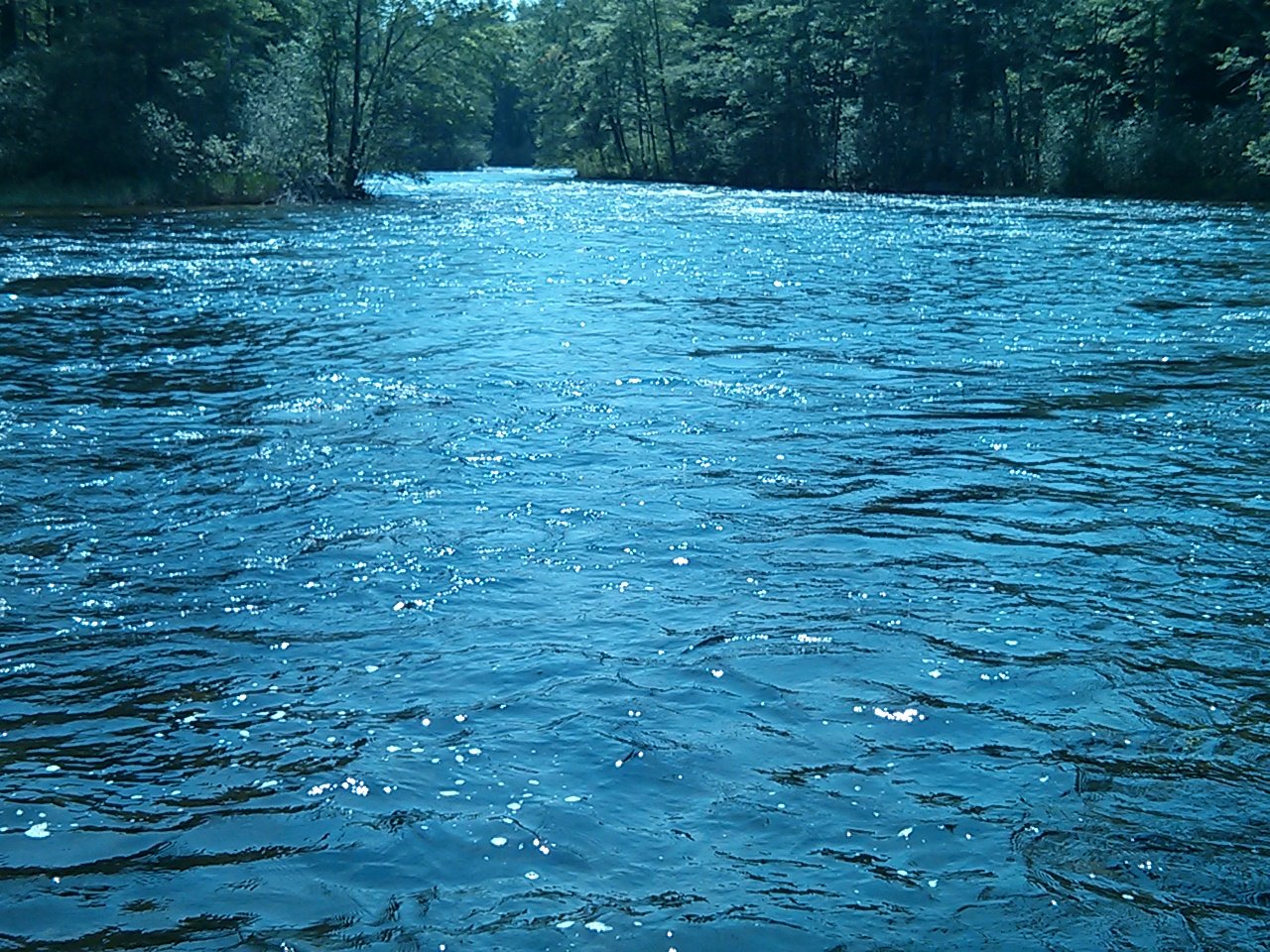 I heave a wire into some nearby trees and connect it to a 9 to 1 unun designed by the Emergency ARC
in Hawaii. I am running an Elecraft KX3 at 5 watts with the internal tuner. I set up for 17 meters. There
are several strong stations here. First I work Chris F8DGY. He's a strong 599 and he gives me a 569. "UR
QRP doing fine job," he sends. As I tune up the band a bit I hear Gary, K9LJN calling CQ. He's also
599 and gives me a 579.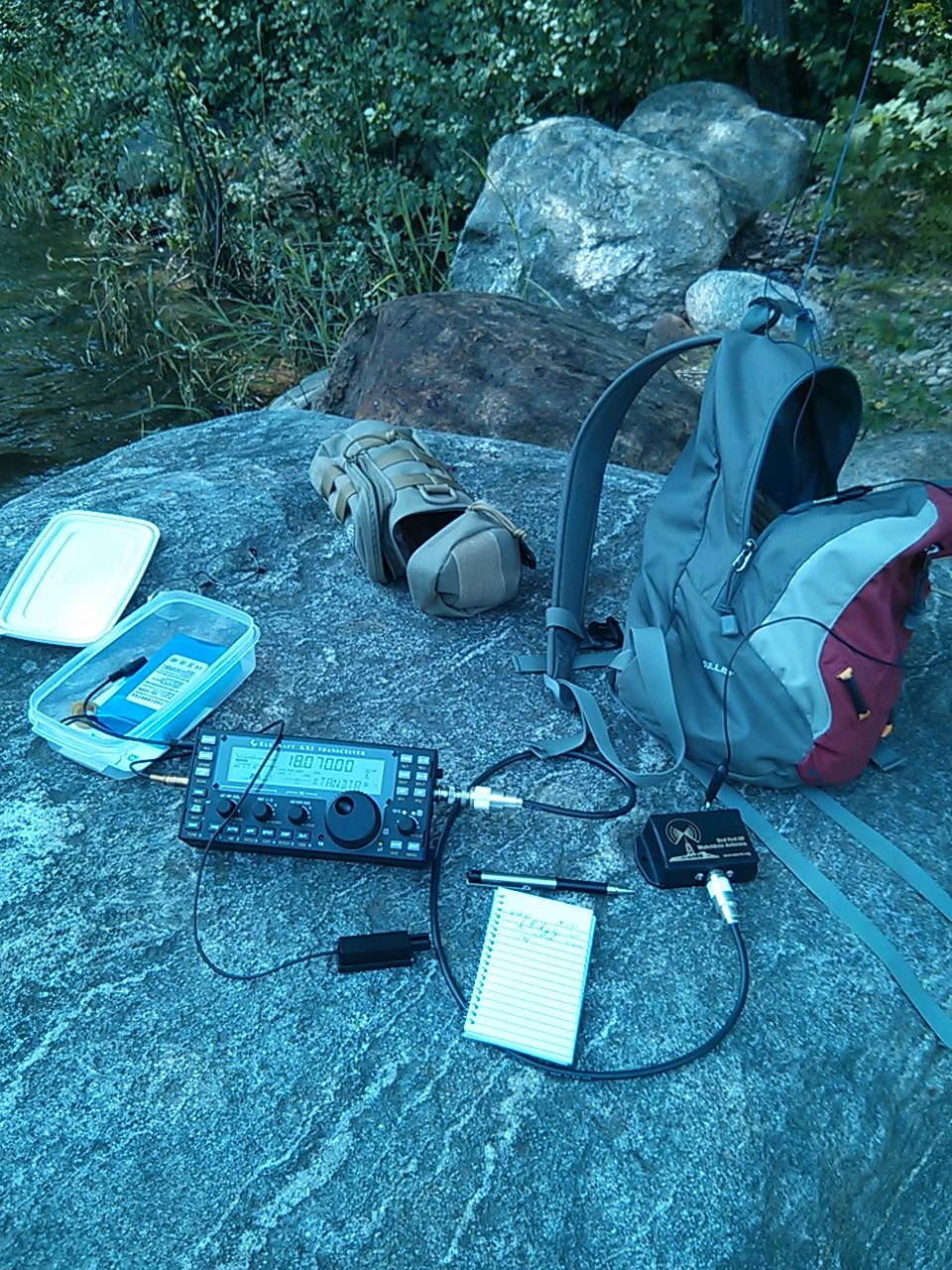 Next, I hear SJ0SOP calling from Sweden. This is a special event station for the Sea of Peace.
He's a strong 599 and also gives me a 599. Then I work Germany. DR20CFT is 599 and gives
me a 579. This is also a special event station.

I've only operated for less than 20 minutes, but I promised my wife that I'd be home for lunch.
I pack up and face the heat. It's now almost five degrees warmer than when I started. For the
next few days if I get a chance to operate outdoors, it'll have to be early morning or late evening.
This isn't normal New Hampshire weather.