A hike on Shute Hill
September 2013

This afternoon Judy and I hiked on Shute Hill.
I worked Italy, France, Russia, Slovenia and
Sardinia.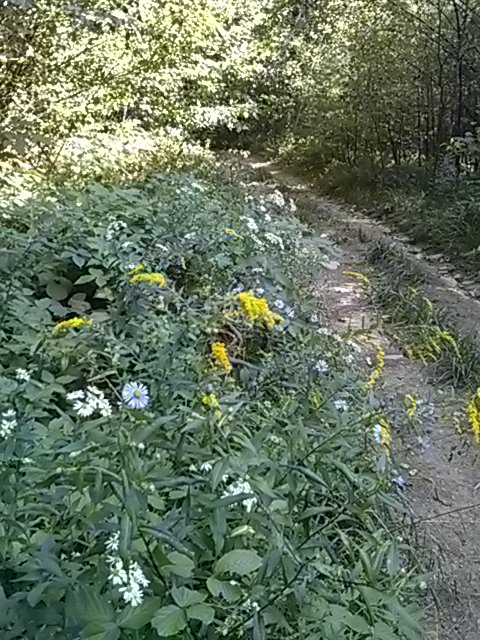 It was a cool but beautiful day. The trail is lined with
wildflowers... asters, goldenrod, and jewel weed. We
stop to enjoy the brook that flows out of the beaver pond.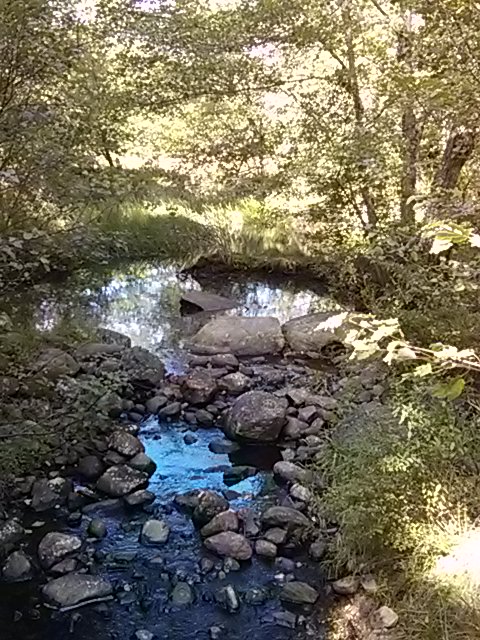 About a mile up the trail there is a rich fragrance
permeating everywhere. It is a vast field of goldenrod.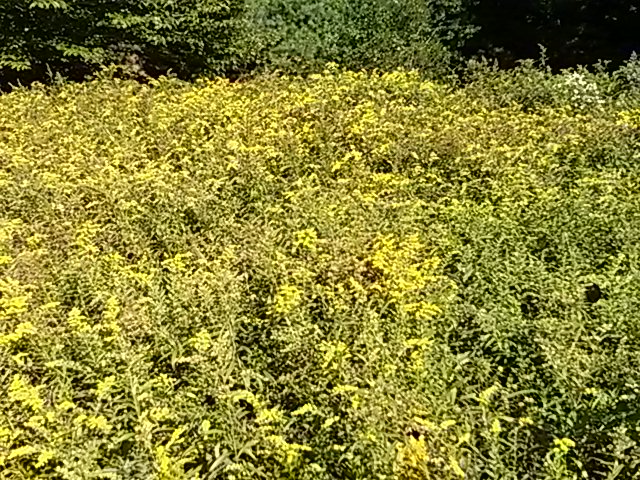 At the top of the hill there is a clearing. We will stop here. I heave
a wire in an old butternut tree. Judy finishes up some knitting in the
warm sun.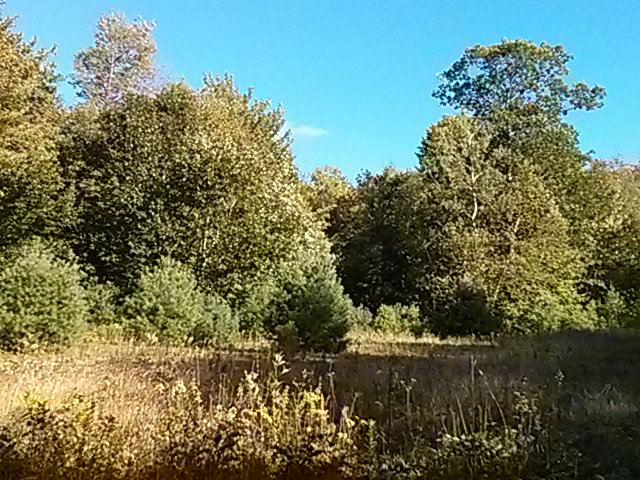 I have brought the KX3. I pull up 33 feet of wire and begin operating
on 17 meters. The band is excellent. I make six contacts in about 25
minutes. Here is my log.

8 Sep-13 1948 18.075 IK2CIO CW 599 599 Italy
8 Sep-13 1950 14.011 F8DGY CW 549 599 France
8 Sep-13 1956 14.060 W9PP CW 569 599 Ind
8 Sep-13 2008 14.037 UA0IT/6 CW 559 599 Russia
8 Sep-13 2011 18.072 S51WO CW 589 599 Slovenia
8 Sep-13 2016 18.074 IS0GQX CW 599 599 Sardinia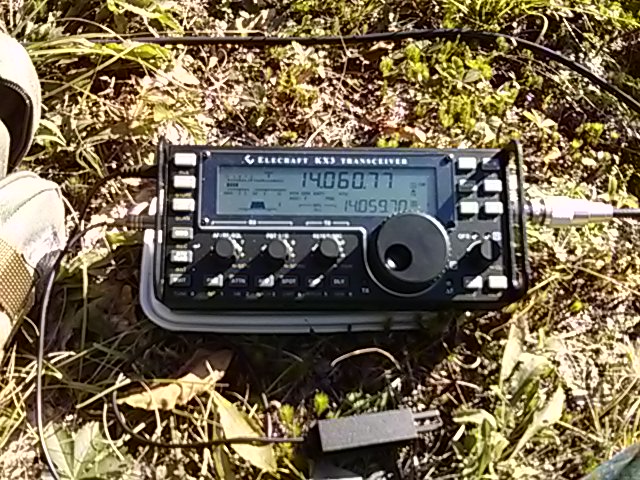 Now I pack up the gear. It is a perfect afternoon. I glance behind before starting
the hike back.