Summer Bike Ride to Old Hill
August 2014

Judy and I took a quick bike ride to Old Hill Village. I worked Hungary, France and Indiana.
We stopped across the road from a field of golden rod and I set up my gear.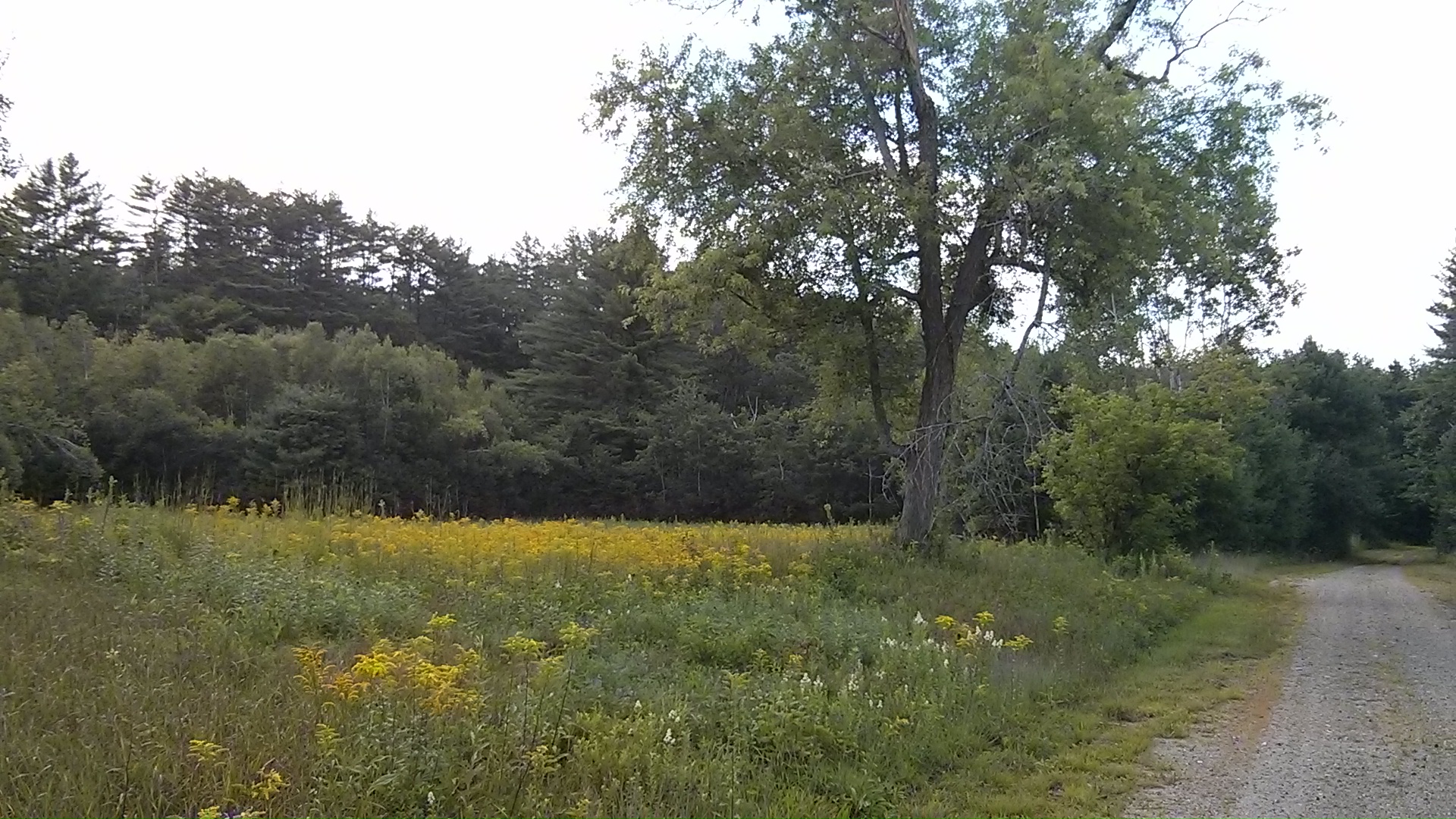 I brought a KX3 and 25 feet of wire. I tossed a line over a butternut tree alongside of the road and
sat down in the grass.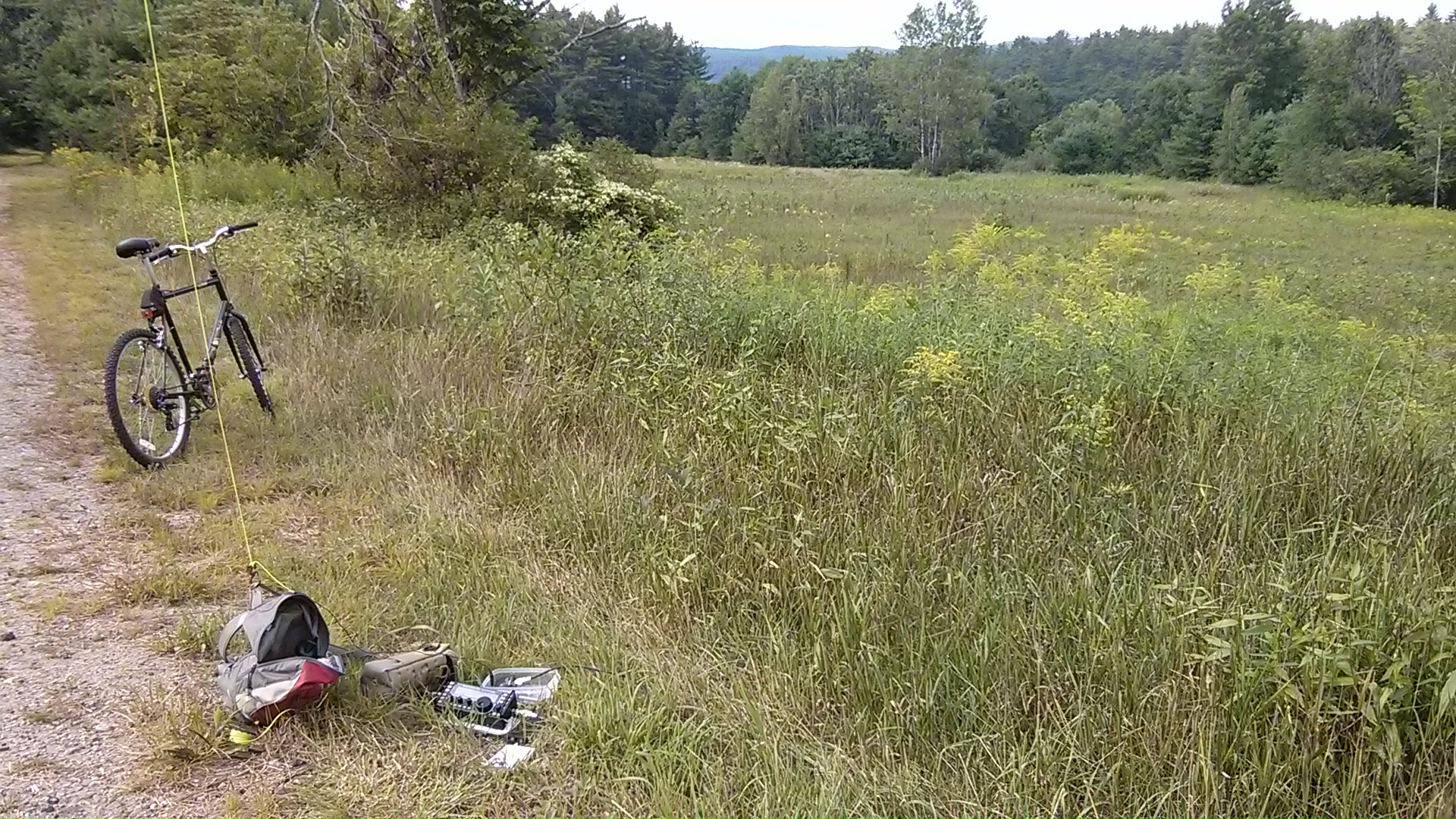 HA7RY, Tomi in Hungary was calling CQ on 20 meters. He gave me a 559 and he was 599. Then I
answered Mike, F5IN in France. I could see the SWR was suddenly high, but I called anyway. He
didn't get my call the first time. He eventually gave me a 449 and copied the entire exchange. After
the QSO I looked down at the 9:1 unun and I could see the antenna wire had popped off and was just
resting on the wing-nut. No wonder the SWR was high! I worked France without an antenna?? Soon I
worked a second Hungarian station. HA9RT, Joska has a strong signal. We exchanged 599s and I
switched to 30 meters to tune around. Mike, W9KY was calling CQ and I answered. He was 599 and
gave me a 579. We had a quick chat and signed. I only operated for 15 minutes.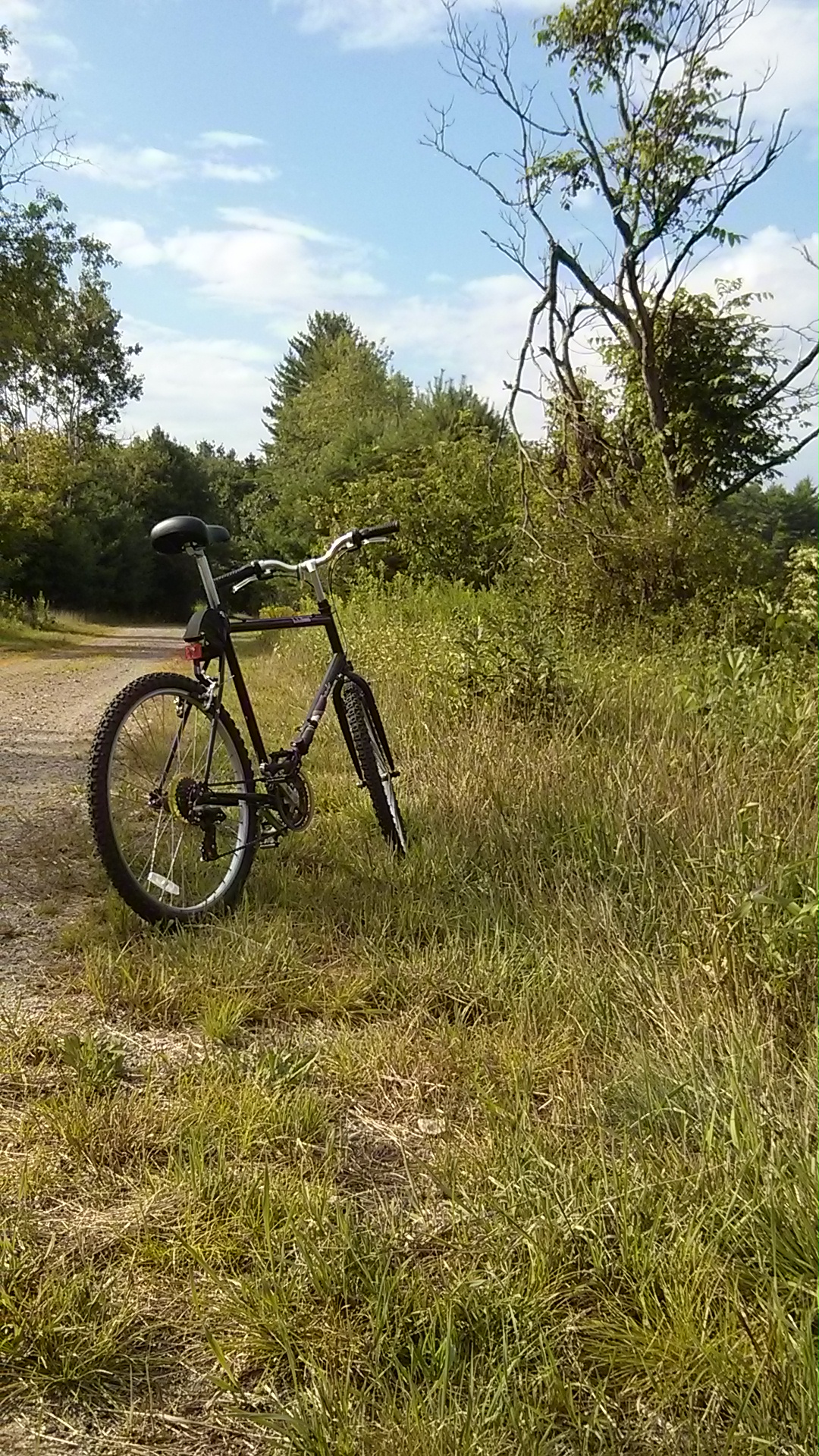 We hopped on our bikes and rode back about 2 miles toward Needle Shop Brook where
we'd left the car. The river was flat calm. Writers would call it a bucolic afternoon. Along
the low section of the road, nearly at river level, the Heliopolis were blooming bright yellow
along the trail. It's a glorious and peaceful place.