Warm December Day at the Franklin Falls Dam
December 2014

It was 42 degrees today and sunny. Tim W3ATB and I enjoyed a quick hike to
the Franklin Falls Dam. We worked a half a dozen stations in the RAC contest
on 20 meters and had a great time.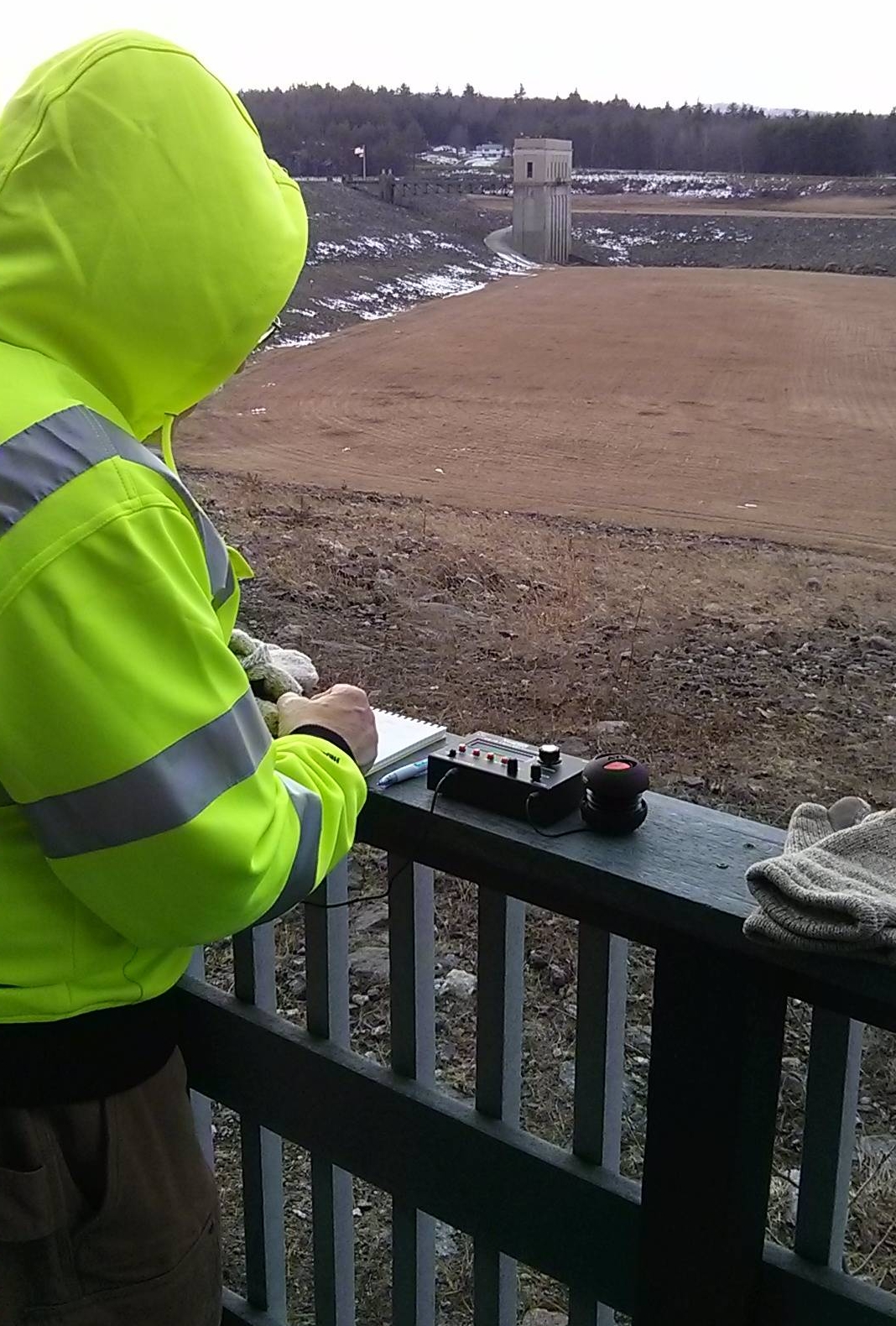 W3ATB working W9IU in Indiana

We set up on the east side of the dam in an enclosure built for tourists to observe
wildlife. We used Tim's HB-1B on 20 meters with a Par Enfedz antenna. As soon
as we turned on the rig the band was full of RAC stations calling CQ.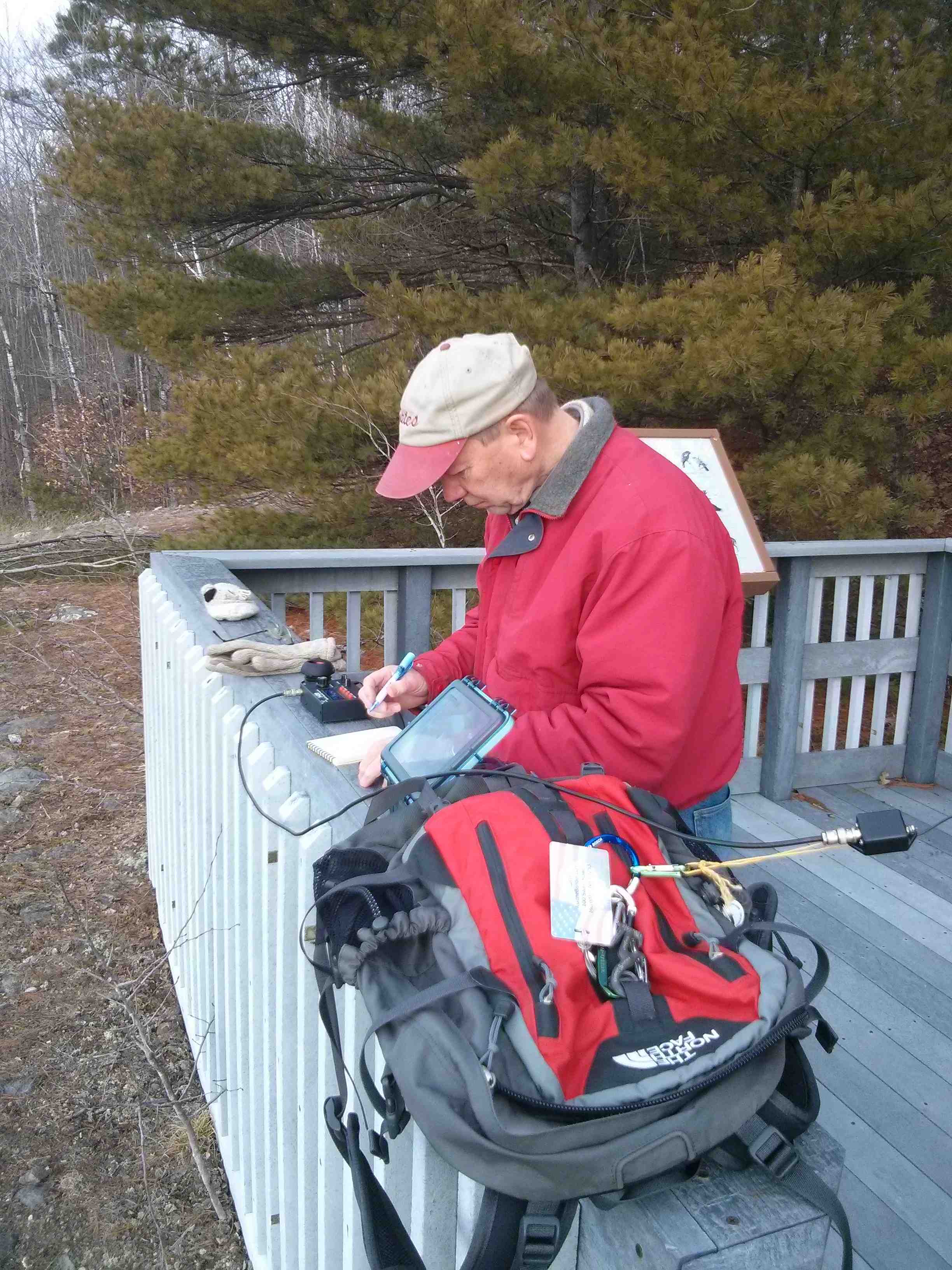 W1PID working K8MP in Ohio

We only operated for about 15 minutes but all the stations were strong and easy
to work. Here's my log:

27 Dec-14 1745 14.021 K8MP CW 599 599 Ohio
27 Dec-14 1750 14.026 W9IU CW 599 599 Indiana
27 Dec-14 1752 14.031 KX9DX CW 599 599 Illinois
27 Dec-14 1753 14.033 N8OO CW 599 599 Louisiana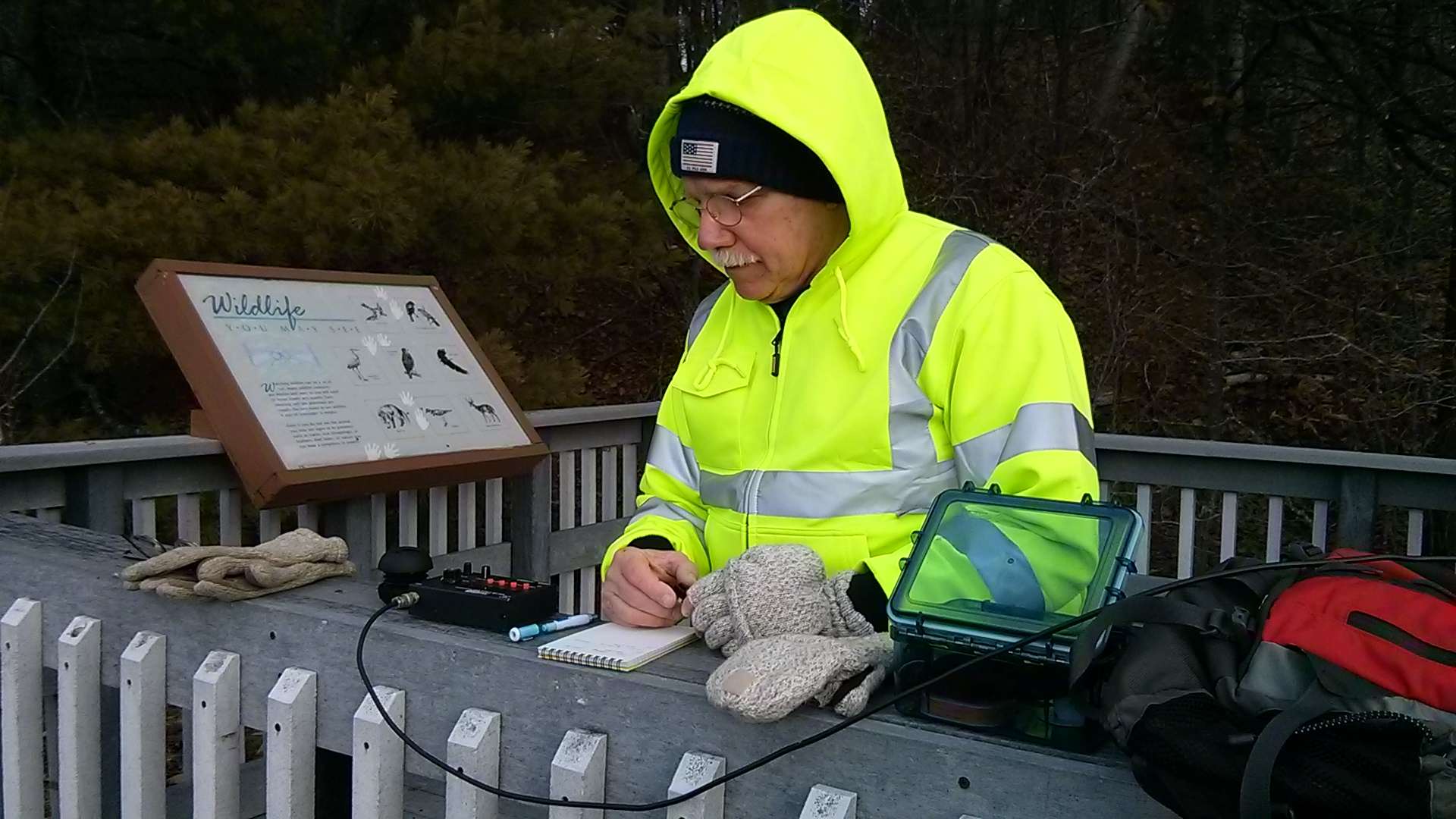 W3ATB working K4AMC in Tennessee

A strong wind was whipping down the Pemigewasset valley from the north. Even though
it was warm in the sun, the wind chilled our hands. We called it quits after a while and
headed for lunch. The weather is turning cold again in another two days.