DX from Livermore Falls
September 2014

Tim W3ATB and I went up to Livermore Falls in Campton, New Hampshire today.
We worked Sweden, Scotland, Bosnia, Hungary, Belgium, Switzerland and Belarus.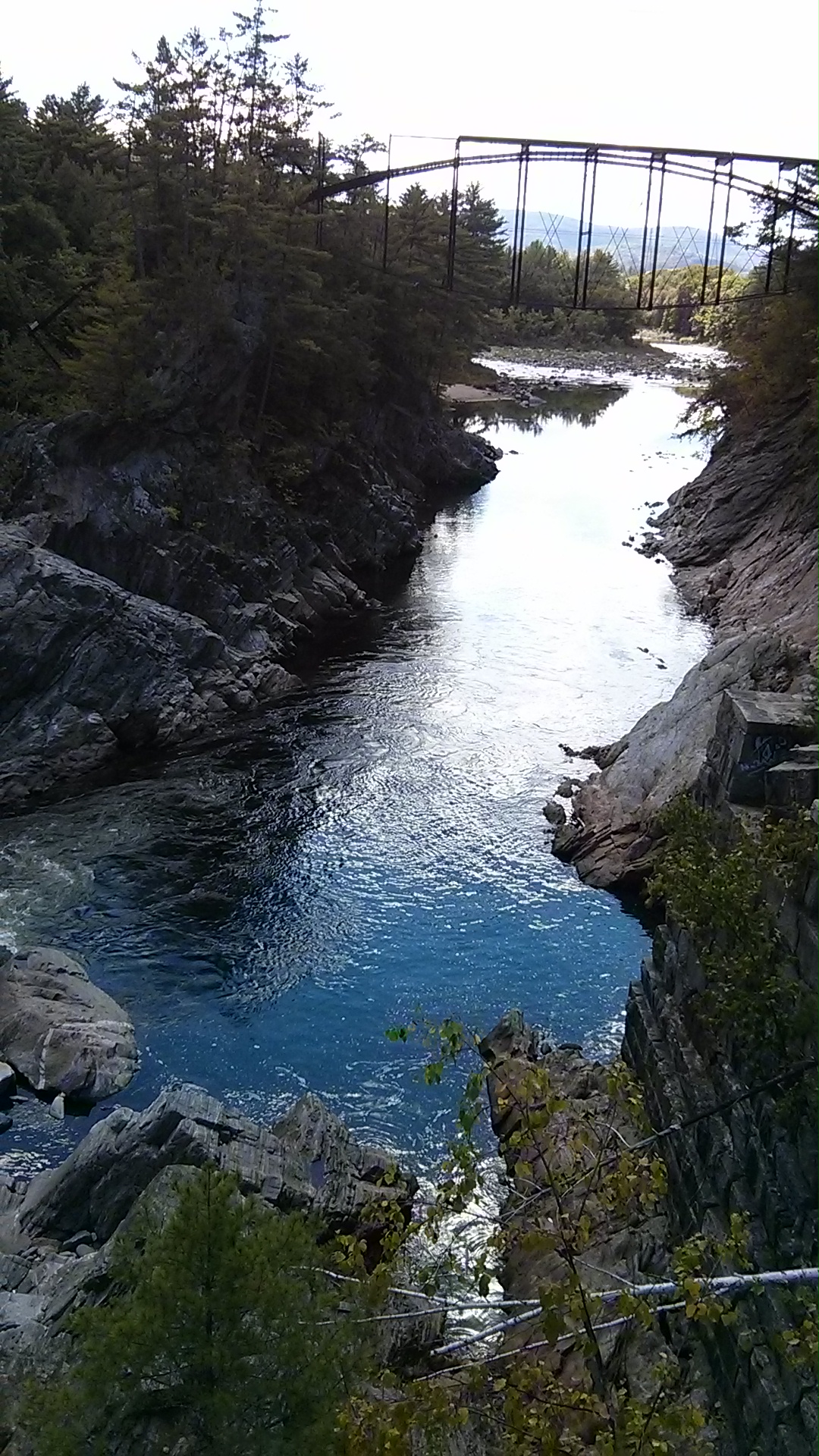 Livermore Falls is a gorgeous spot right off Route 3. There used to be a large dam here,
and there's an old trestle that's been unused for years. Today college kids come here to
jump off the cliffs into the deep waters of the Pemigewasset River below. The area is
treacherous in the spring.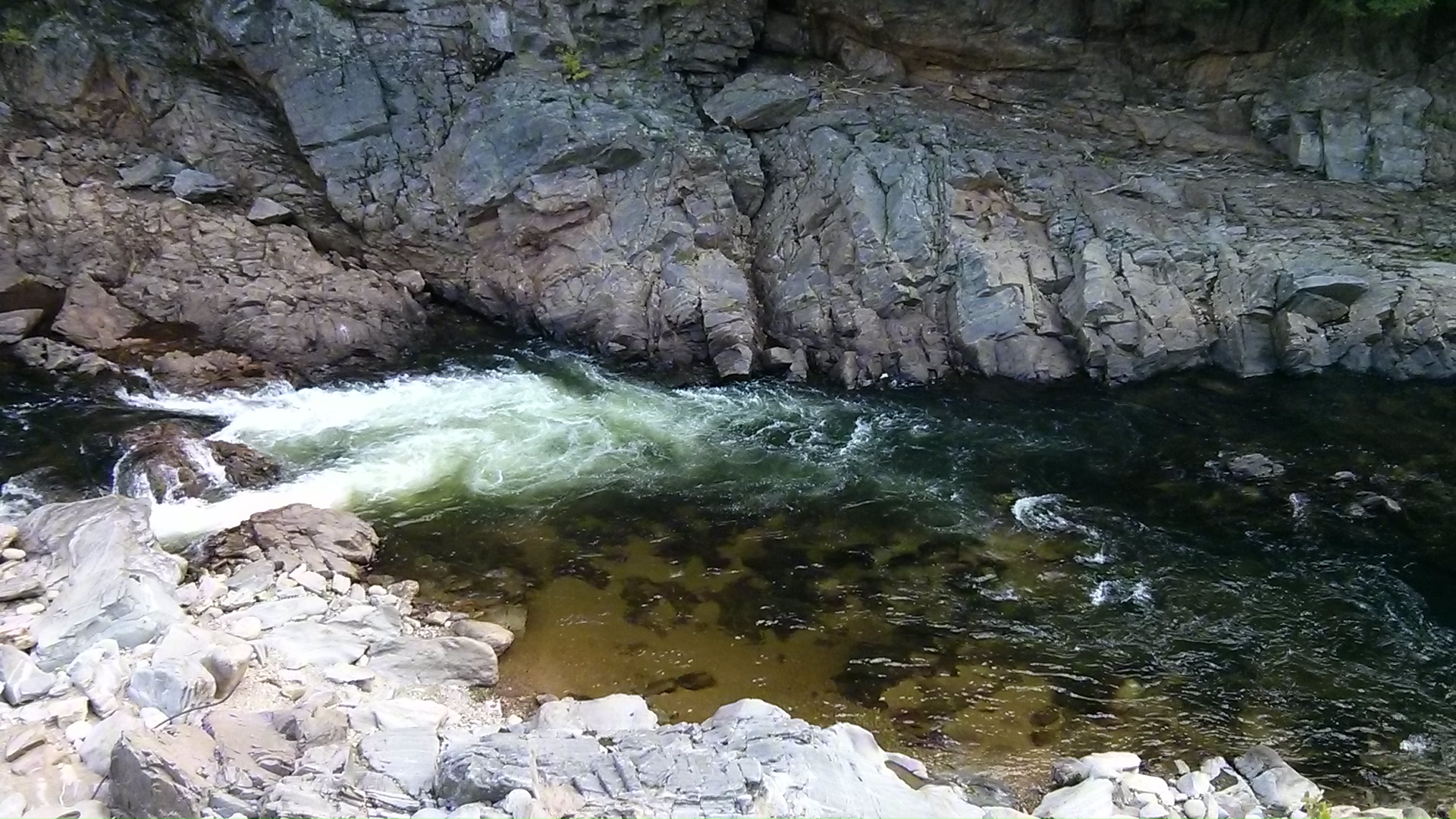 The Plymouth and Lincoln Railroad main line runs along the west side, perhaps 100 feet
above the river.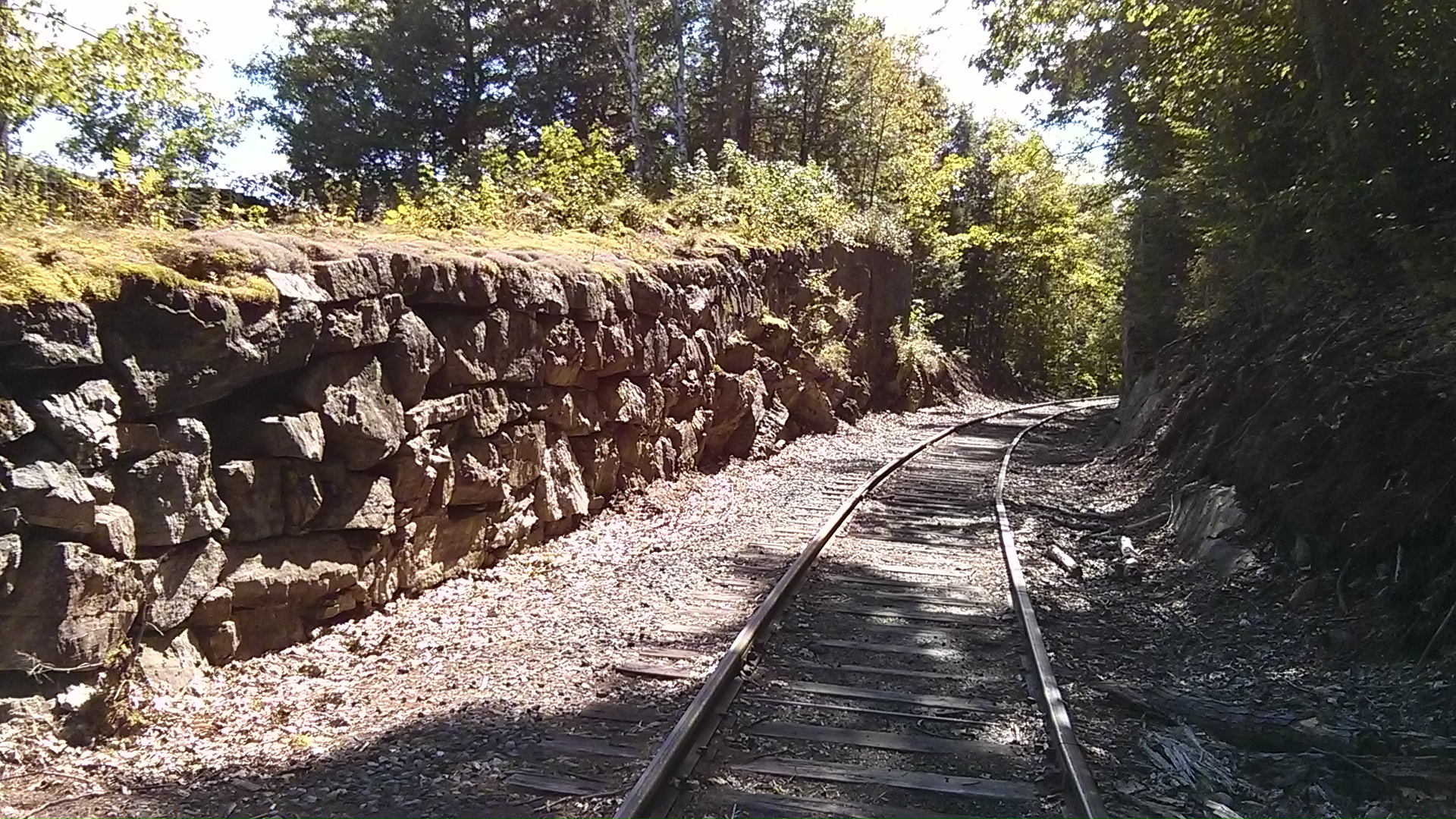 Today was perfect for an outing. Sunny and clear with temperatures around 70F during
the warmest part of the afternoon.

I set up on the flat area above the stone embankment on the left. I used the KX3 and a 33 foot
wire hung from a tall pine branch above the cliffs. The bands were in great shape today and
there was no trouble working into Europe. I operated on 12, 15 and 17 meters for about half
an hour. Here's my log:

17 Sep-14 1833 21.021 E79D CW 599 599 Bosnia
17 Sep-14 1837 18.080 HA3FTA CW 599 599 Hungary
17 Sep-14 1842 21.026 4U20B CW 599 599 UN Service Center Italy
17 Sep-14 1900 24.904 ON7PQ CW 449 599 Belgium
17 Sep-14 1906 21.003 HB9CVQ CW 449 599 Switzerland
17 Sep-14 1911 18.074 EU7A CW 559 599 Belarus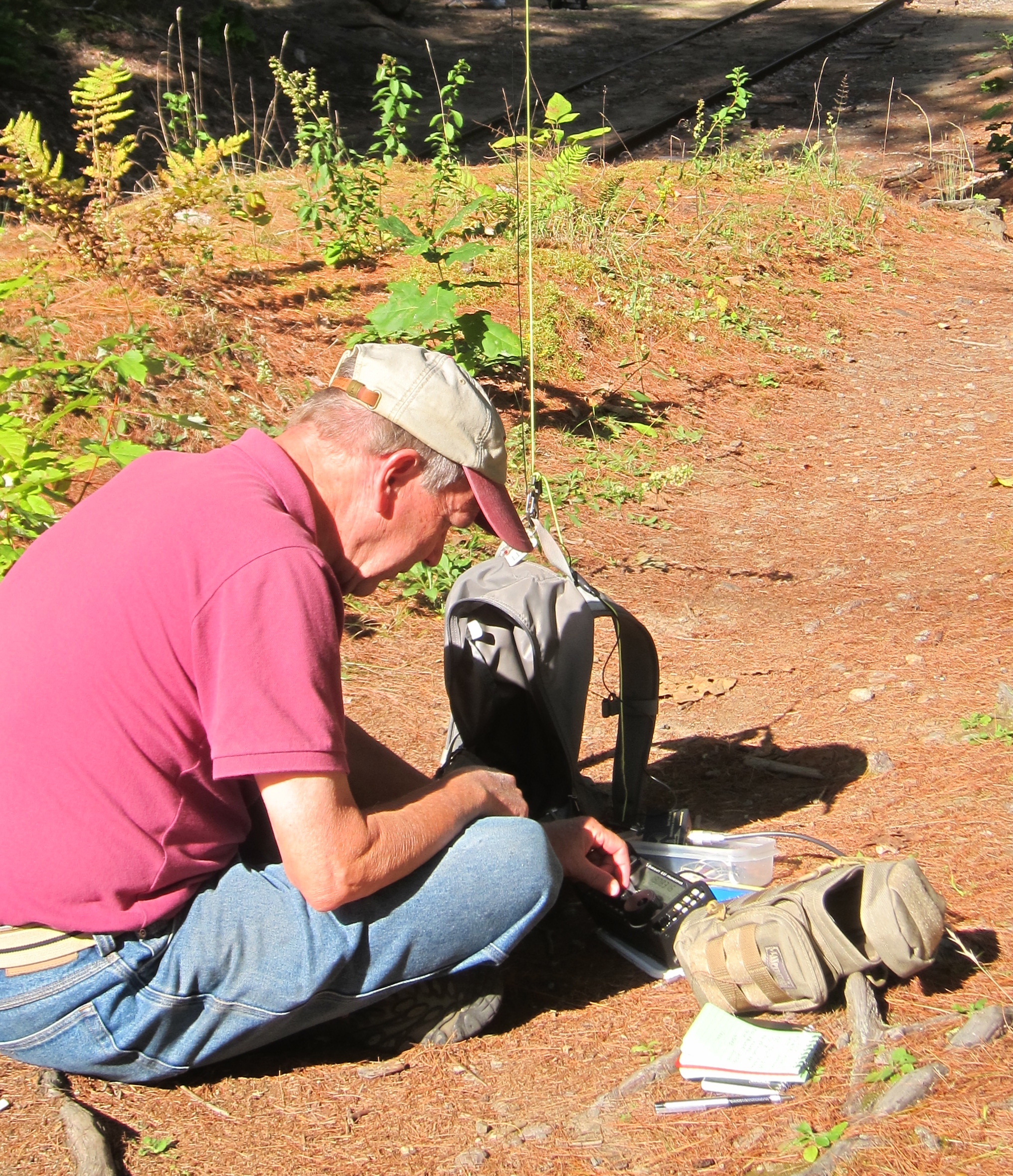 Tim had a fantastic time too. He was operating the HB-1B with the Par End Fedz antenna.
He stayed on 20 meters. Every now and then I'd hear a whoop coming from his operating
position. Then he'd come tell me of each success. I haven't seen his log, but I remember
both Sweden and Scotland.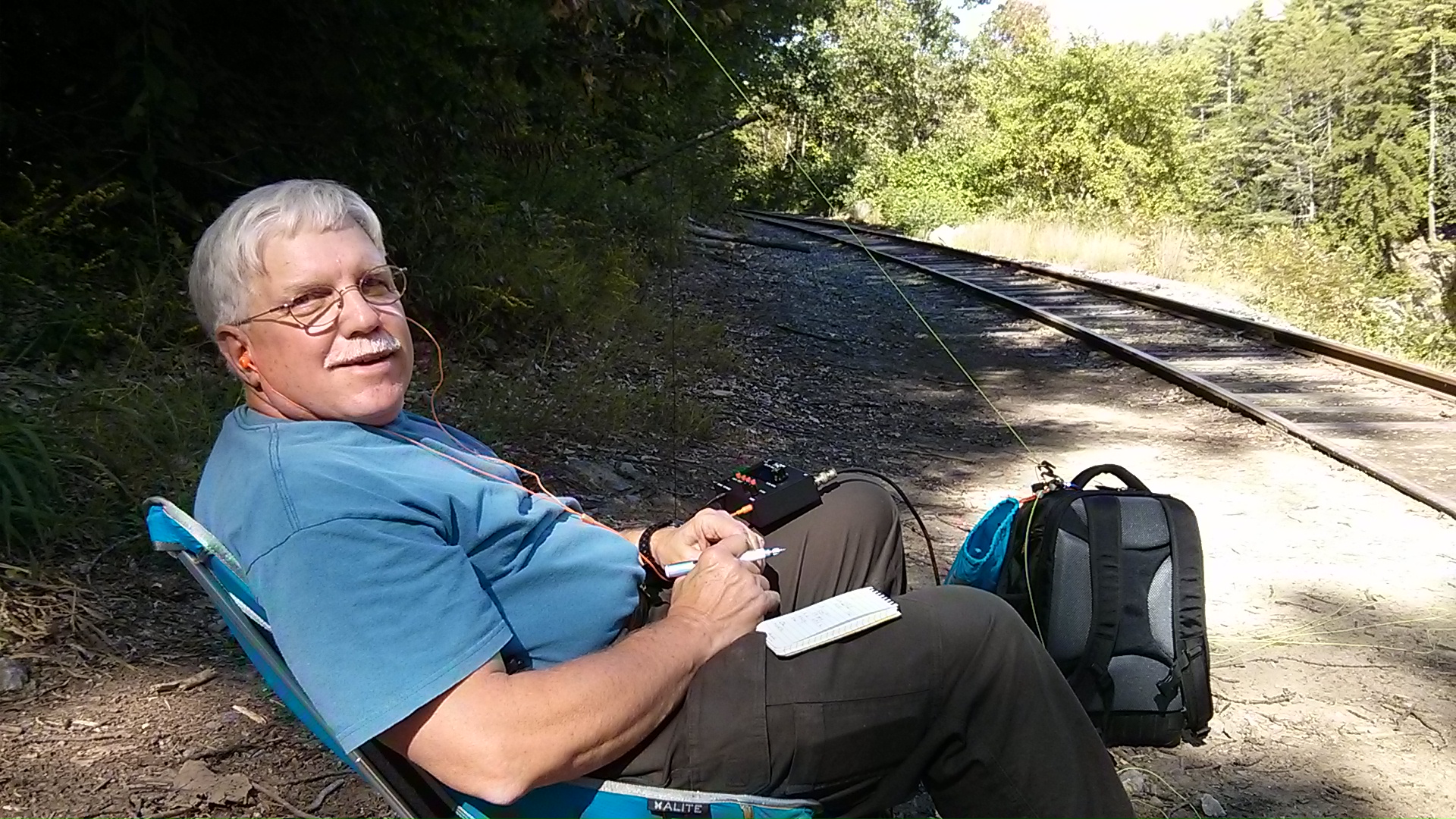 Tim's been honing his operating skills and Morse speed over the summer, and it's really paying off.
He was able to work DX consistently during this outing and he was overjoyed.

We both agreed to get out every chance we can while the warm weather holds.