Old Hill Village is Flooded
April 2014

Tim W3ATB and I hiked down to Old Hill Village today. The Pemigewasset River is up more than
20 feet and the area is inaccessible. We set up in a small field and worked the Czech Republic, the
Netherlands, Belgium and Alabama. We had a grand time.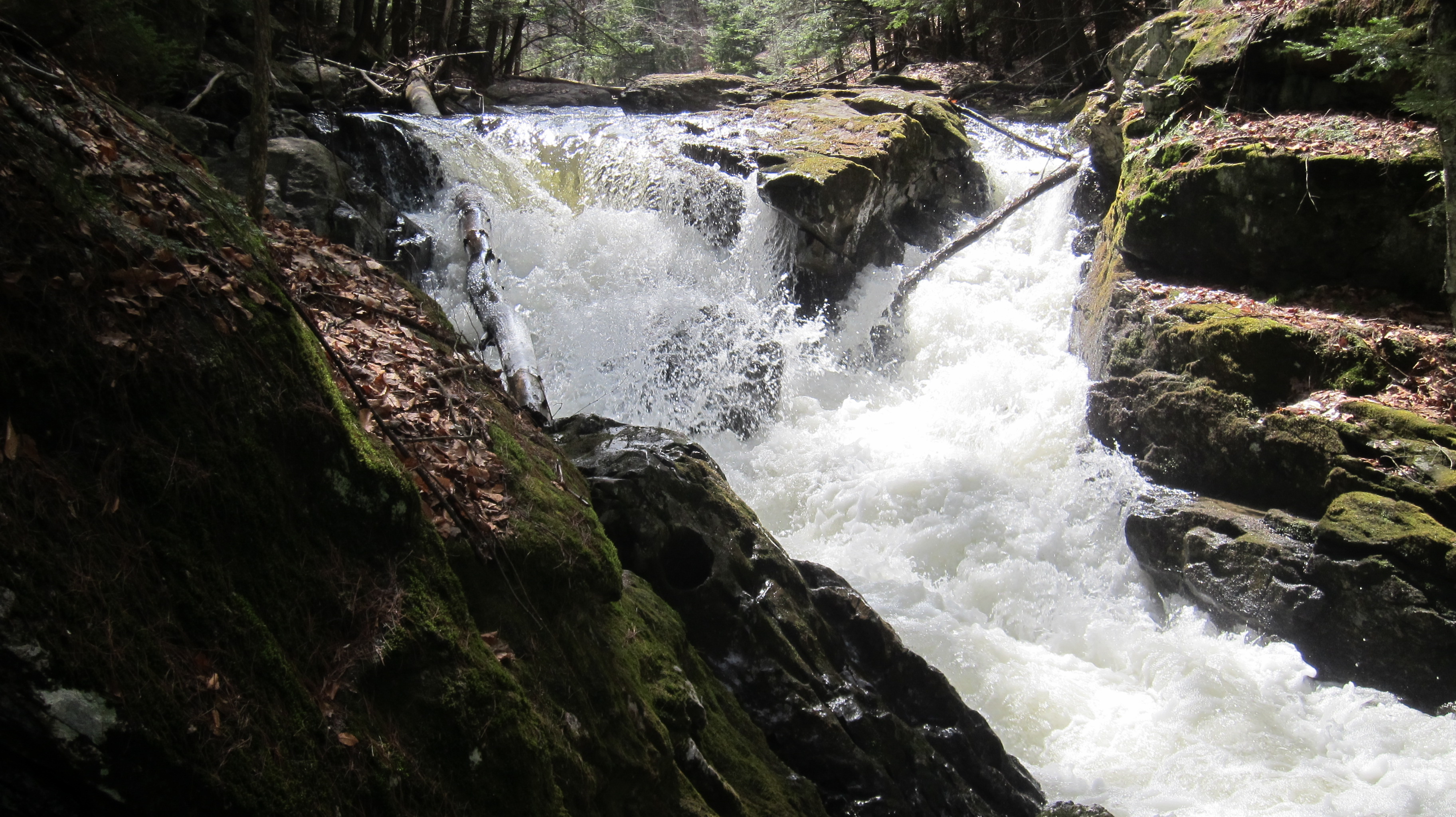 Needle Shop Brook - Photo: W3ATB

We hike into the Corps of Engineers flood control area along Needle Shop Brook. We detour and clamber
down a steep hill to get near the brook. It's exhilarating to see the water racing through the narrow channel,
filling the air with mist.

As we get closer to the flood plain the road disappears. The river has become a huge lake of more than 1000
acres and millions of gallons of water held back by the Franklin Falls Dam perhaps 8 miles downstream.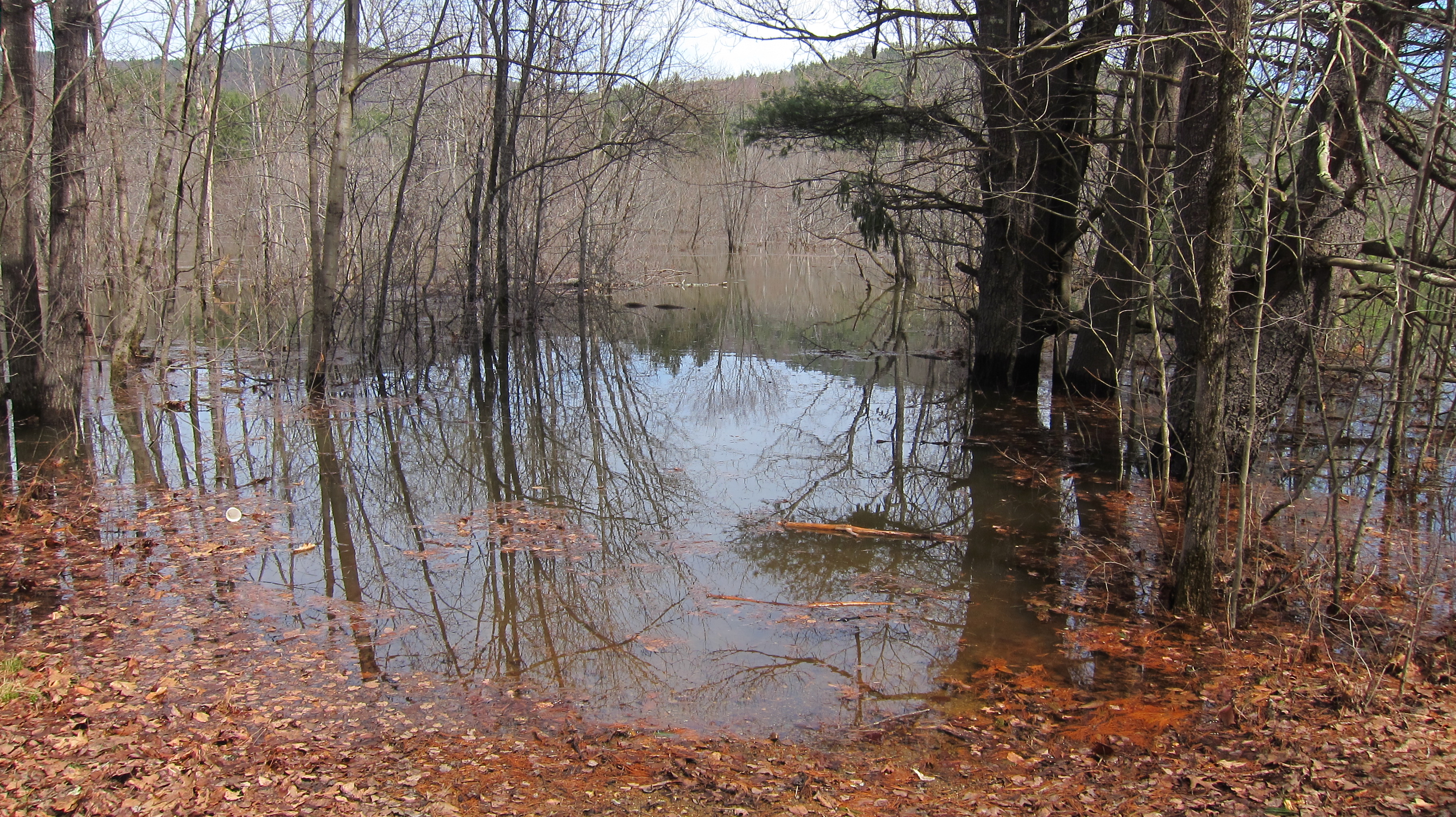 The Pemigewasset River is flooded - Photo: W3ATB

Melting snow and recent rains have left their mark. Three miles upstream a man drowned a couple of days
ago in the Smith River. Searchers think his body was swept into the Pemi, but search teams have been called
back because it's too dangerous.

Tim and I find a safe operating position in an overgrown field above the water's edge. We toss a line over the
branch of a small maple tree and pull up a sloper. I am using the KX3 and the internal tuner. I hear OK2PDY
calling CQ on 15 meters and complete a quick exchange. He gives me a 559 and he is 579. In just a minute
I work Frank PA1FP in the Netherlands. I am only 539 and he is 589.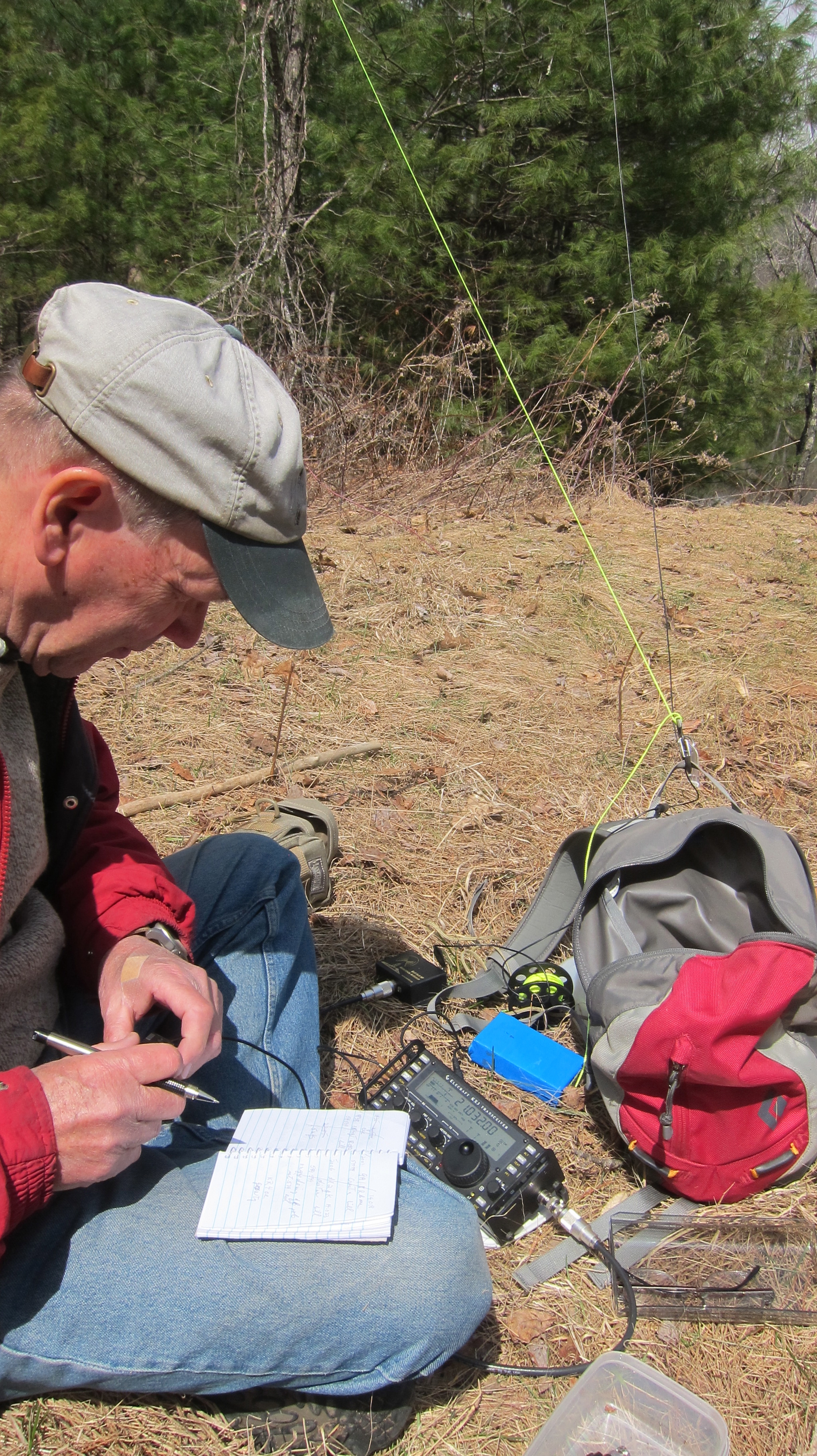 W1PID works the Netherlands with 5 watts - Photo: W3ATB

We've brought our jackets because the temperatures dipped into the 30s the last couple of days. But my
thermometer reads 60 in warm spring sun. I hand the key to Tim and he answers N4RAY who is
calling CQ from Alabama. Rodney gives us a 579. He is QRP but is a strong 599.

Before calling it quits, I snag one more QSO... this time with a special event station in Belgium. OS16M
is celebrating Morse Heritage Day. We exchange quick 599s and pack up. Unless we get more rain the
water will recede in a few days and dry out within a week.

We'll be back soon with bicycles to explore some of the most beautiful countryside in New Hampshire.