The Last Warm Day
October 2014

I think today is the last warm day... It was beautiful... 61F. I hiked up in the hills in
New Hampton with Tim W3ATB. I set up quickly and made one QSO with Italy.
Within 10 minutes I'd setup, made the QSO and packed up again.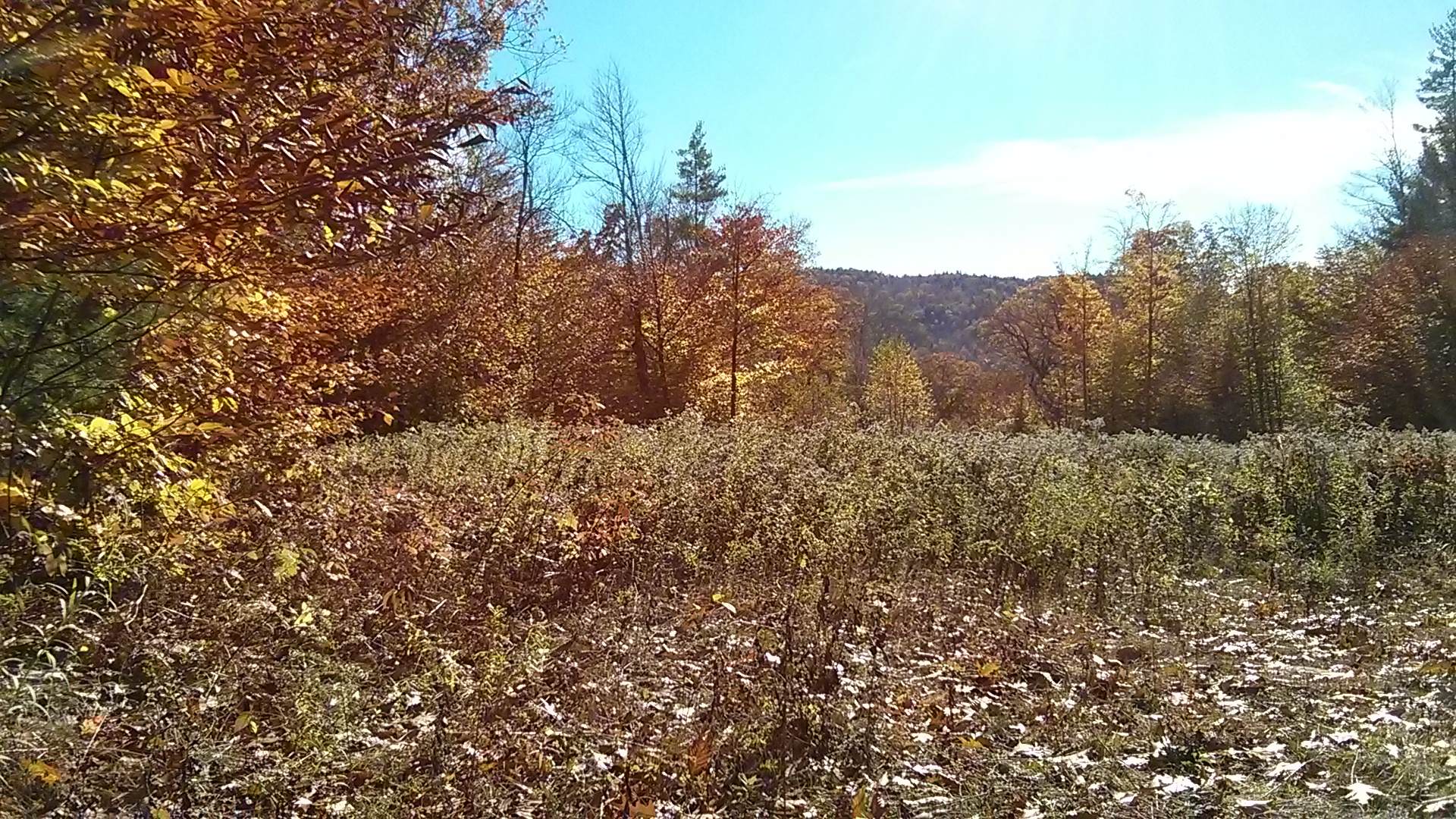 The foliage is mostly gone. We've had four days of rain and wind. That put most of
the leaves on the ground. But what is left is gorgeous. It was such a privilege to be
outdoors again.

I tossed my line over a tall oak branch and sat down in a clearing in the sun with the KX3.
I tuned up on 15 meters and right away heard someone sending "??" I sent my call and
quickly received an answer from Beppe I2NKR. He was a strong 599 and gave me a 559.
I told him I was QRP, and he said the signal was fine. We exchanged information about
our rigs and signed.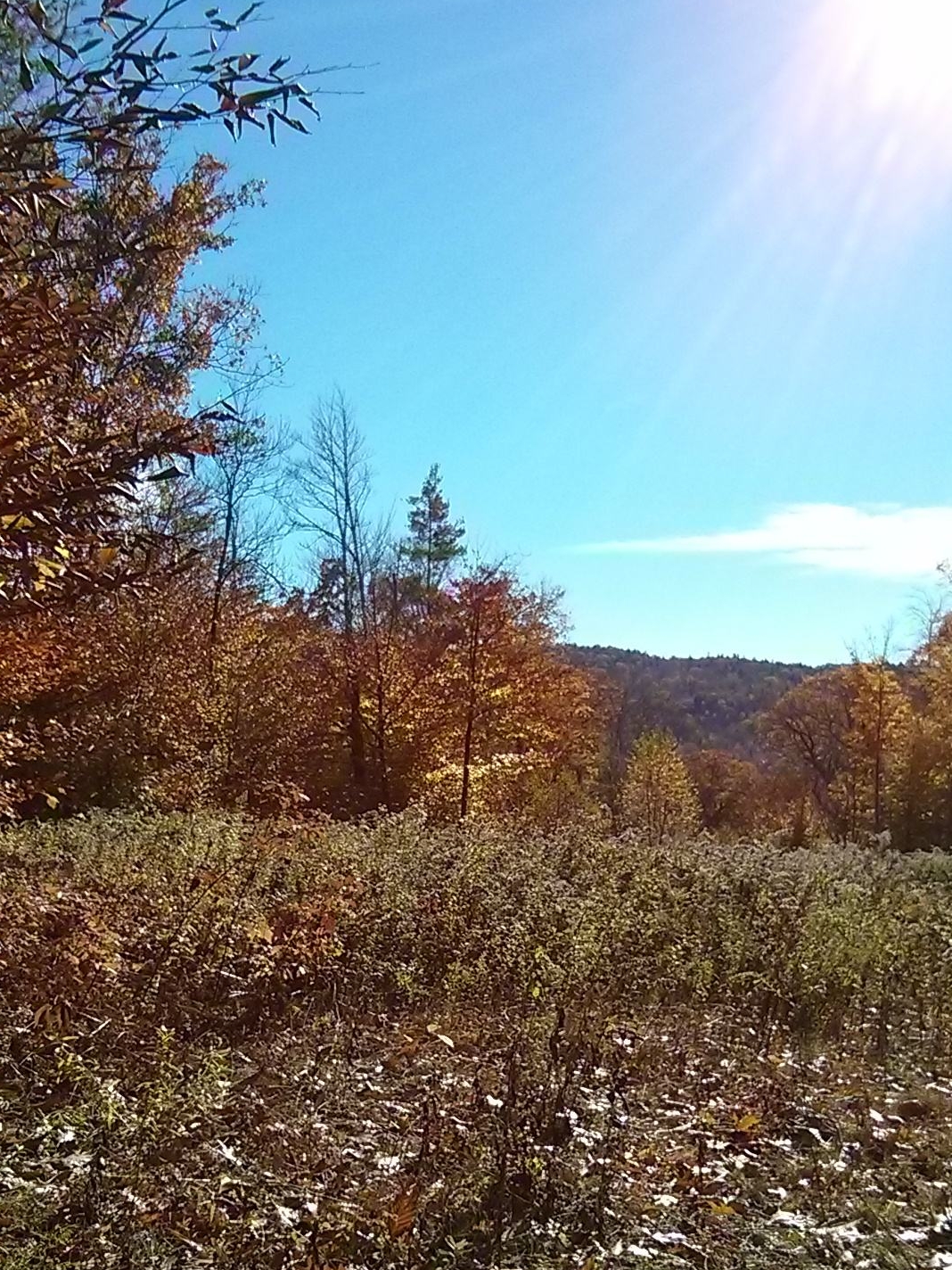 I have so many pre-winter chores to do at home... but I couldn't resist getting out
for a hike and a QSO. The chores can wait.