Perfect Day at Profile Falls
August 2014

Judy and I rode our bikes to Profile Falls and had a picnic lunch
by the Pemigewasset River. I set up the KX3 briefly and worked
Bulgaria.

We started out at Needle Shop Brook and rode north for nearly
3.5 miles in the Army Corps of Engineers flood control reserve.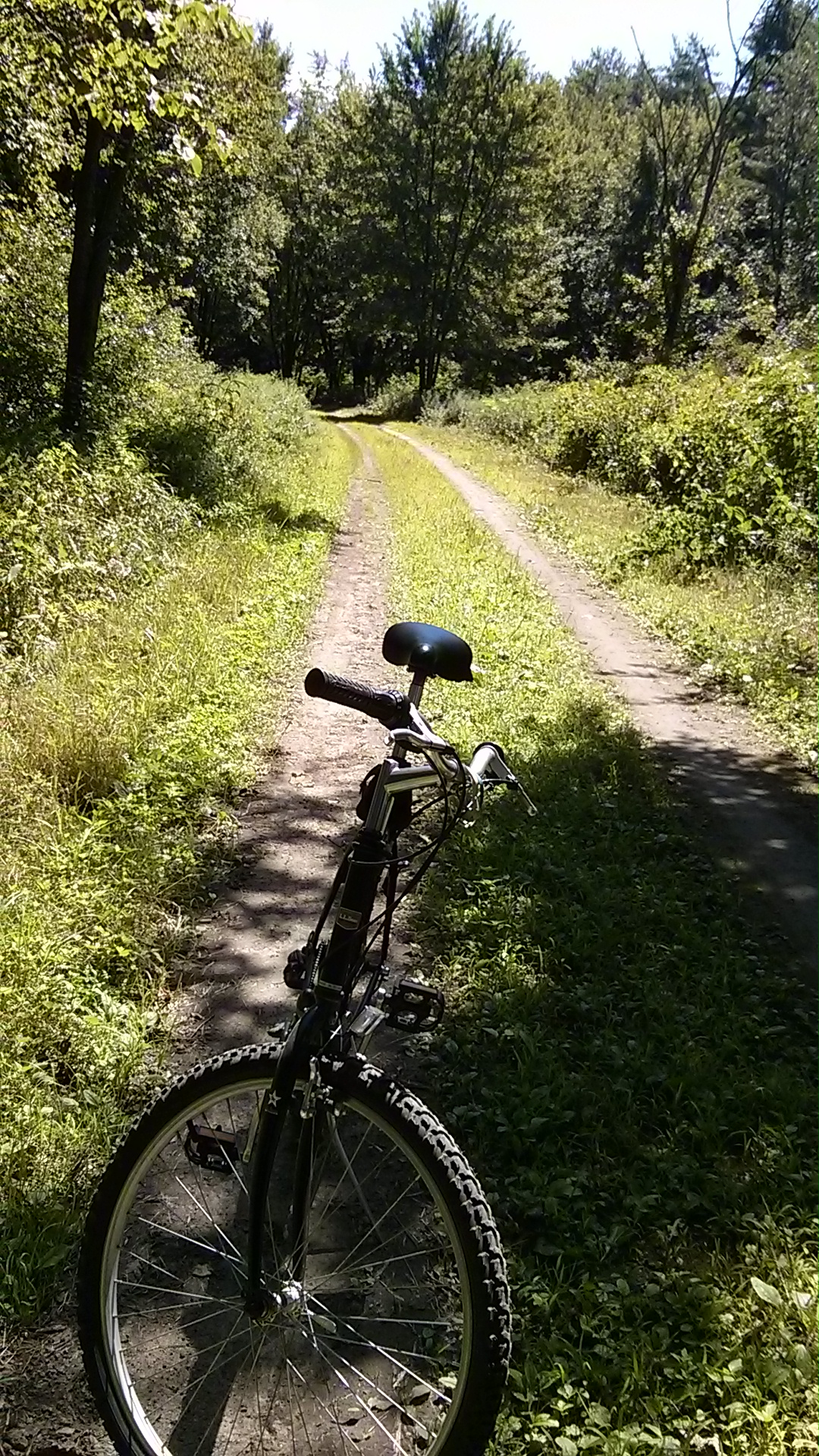 Across from Profile Falls in Bristol we turned toward the river and rode our bikes
into a large field.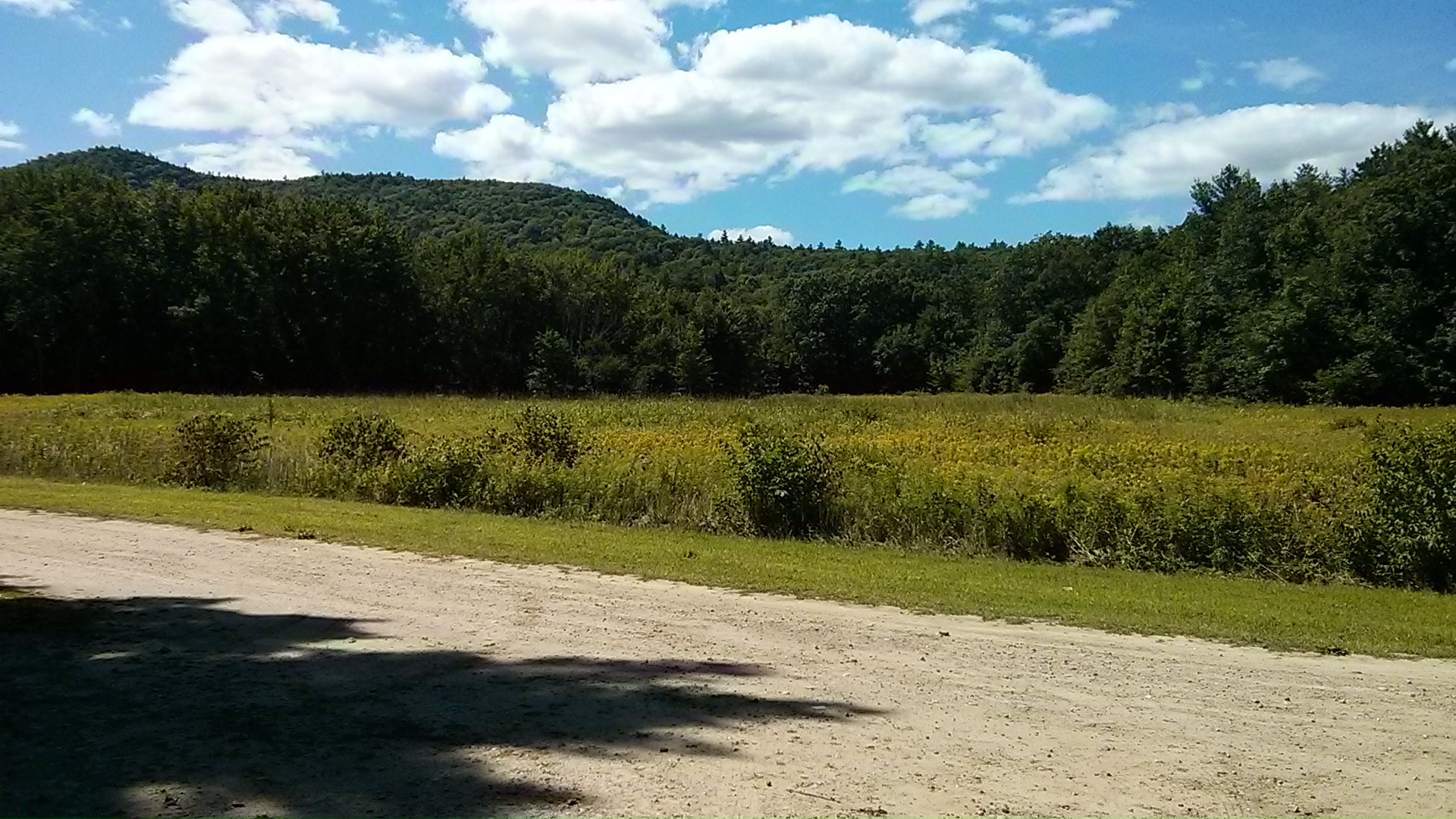 There's a hidden boat launch here right on the river. It's beautiful.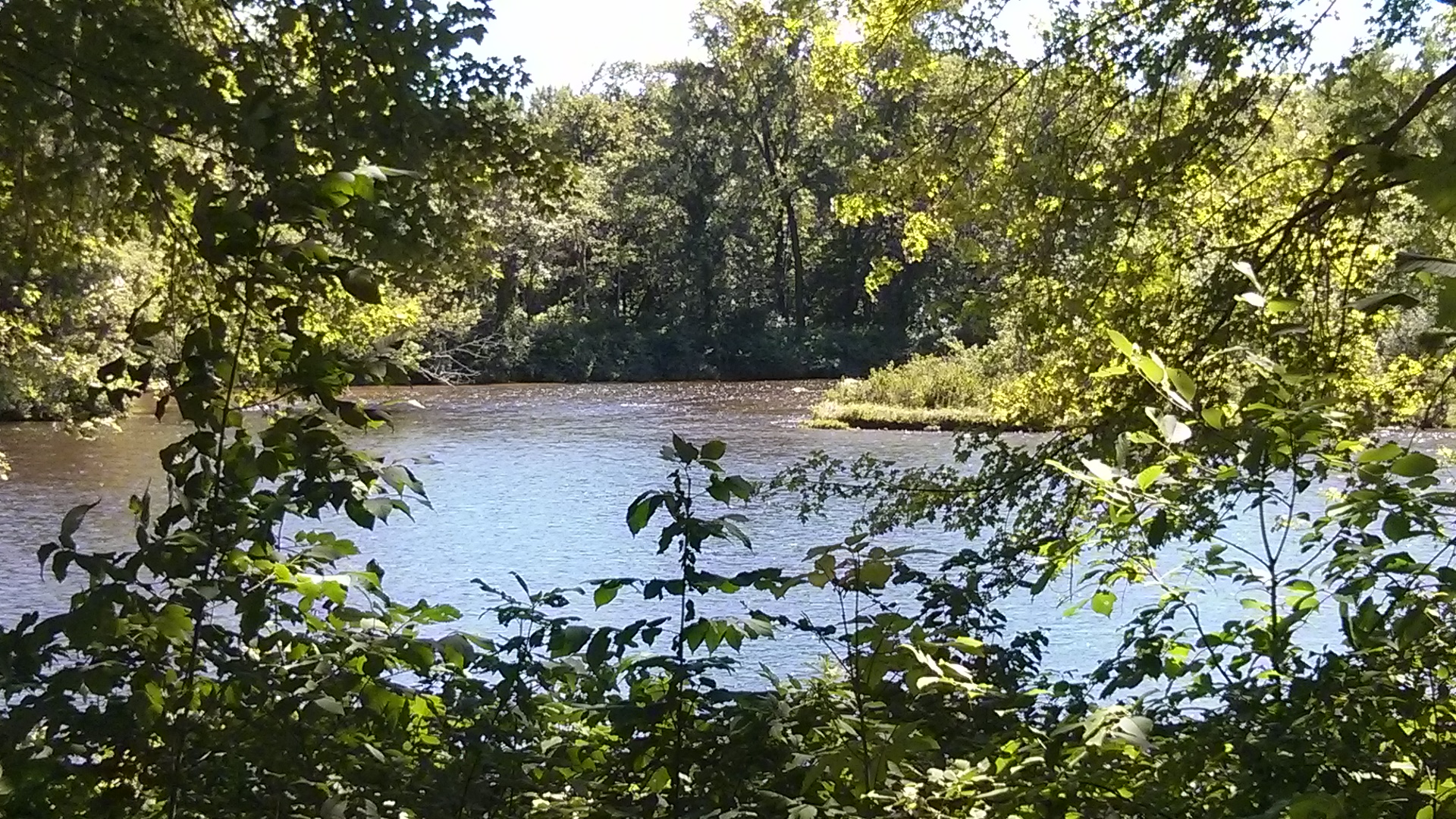 We had our picnic lunch under a huge pine tree. And I set up the radio for a quick contact.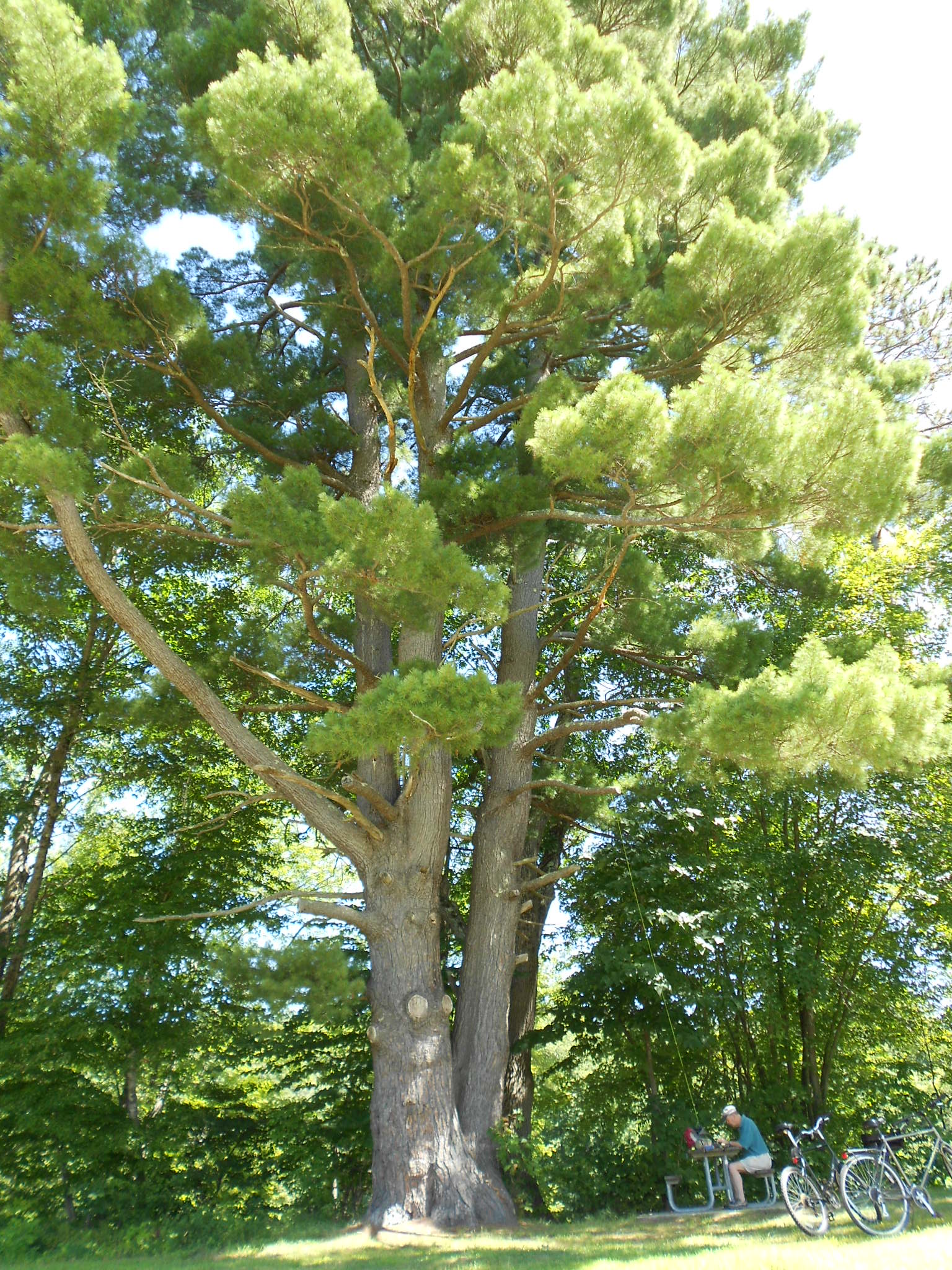 I tossed the water bottle up about 30 feet over a pine branch and pulled up some wire. I used the
earchi.org 9:1 unun. There wasn't much activity, but I heard LZ2WO in Bulgaria calling CQ on
17 meters. I wasn't very strong to him, but Val gave me a 559... good enough to finish the exchange.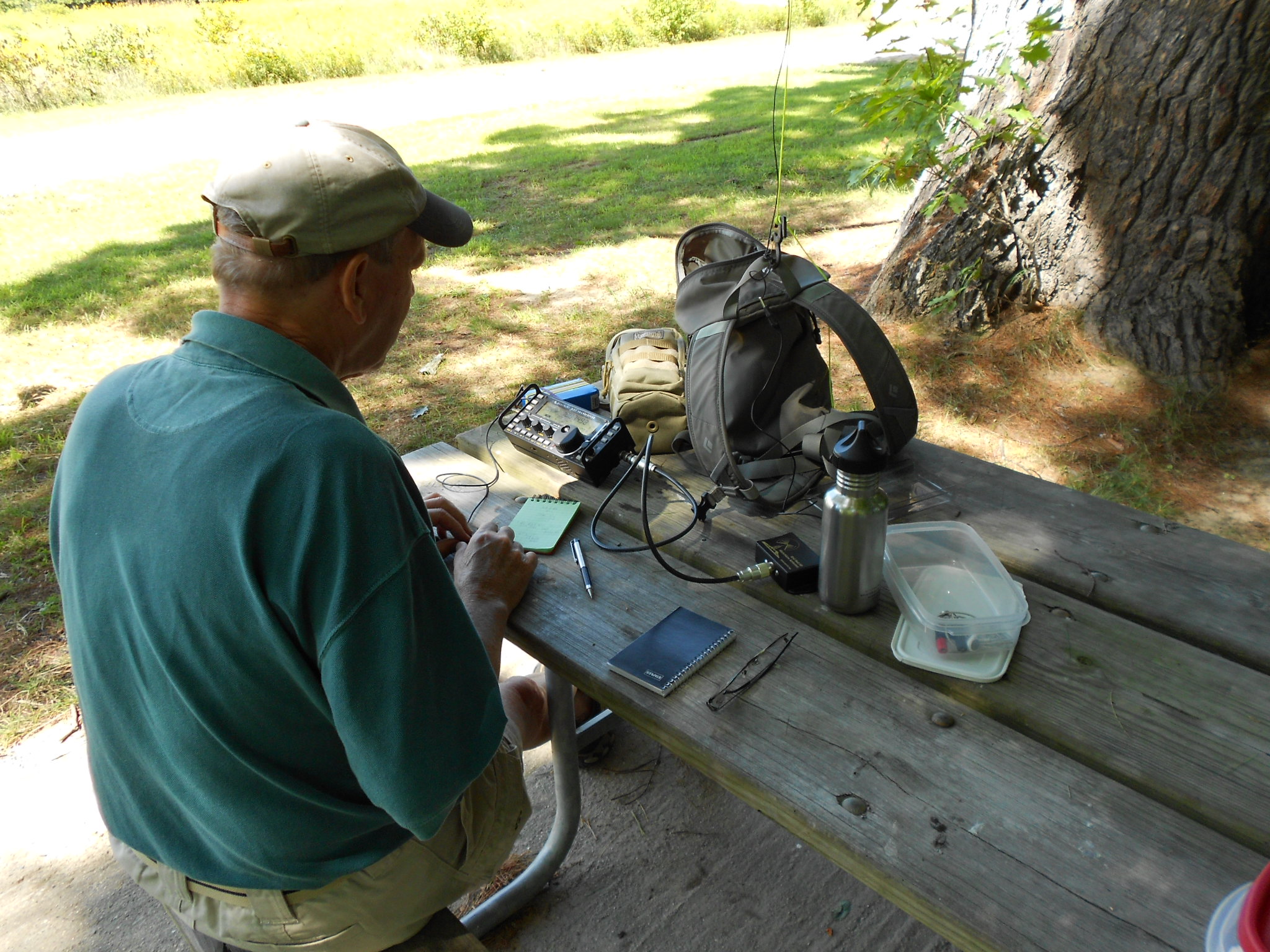 I packed up and we rode back. It was a glorious afternoon and good exercise.
The QSO was simply frosting on the cake of a perfect day by the Pemi.