Late Afternoon on Shute Hill
August 2014

I hiked on Shute Hill late this afternoon. I worked Colombia, Russia, Spain,
Italy and Florida. It was a glorious time.

I walked down the Rufus Colby Road to where it is no longer maintained, then
went about a quarter mile farther and turned right up a farm lane into the woods.
The old farm is gone and only some fields and a stone foundation are left. I walked
through the first field and took a quick photo. There is a second field on the other side
of a stone wall just at the tree line ahead.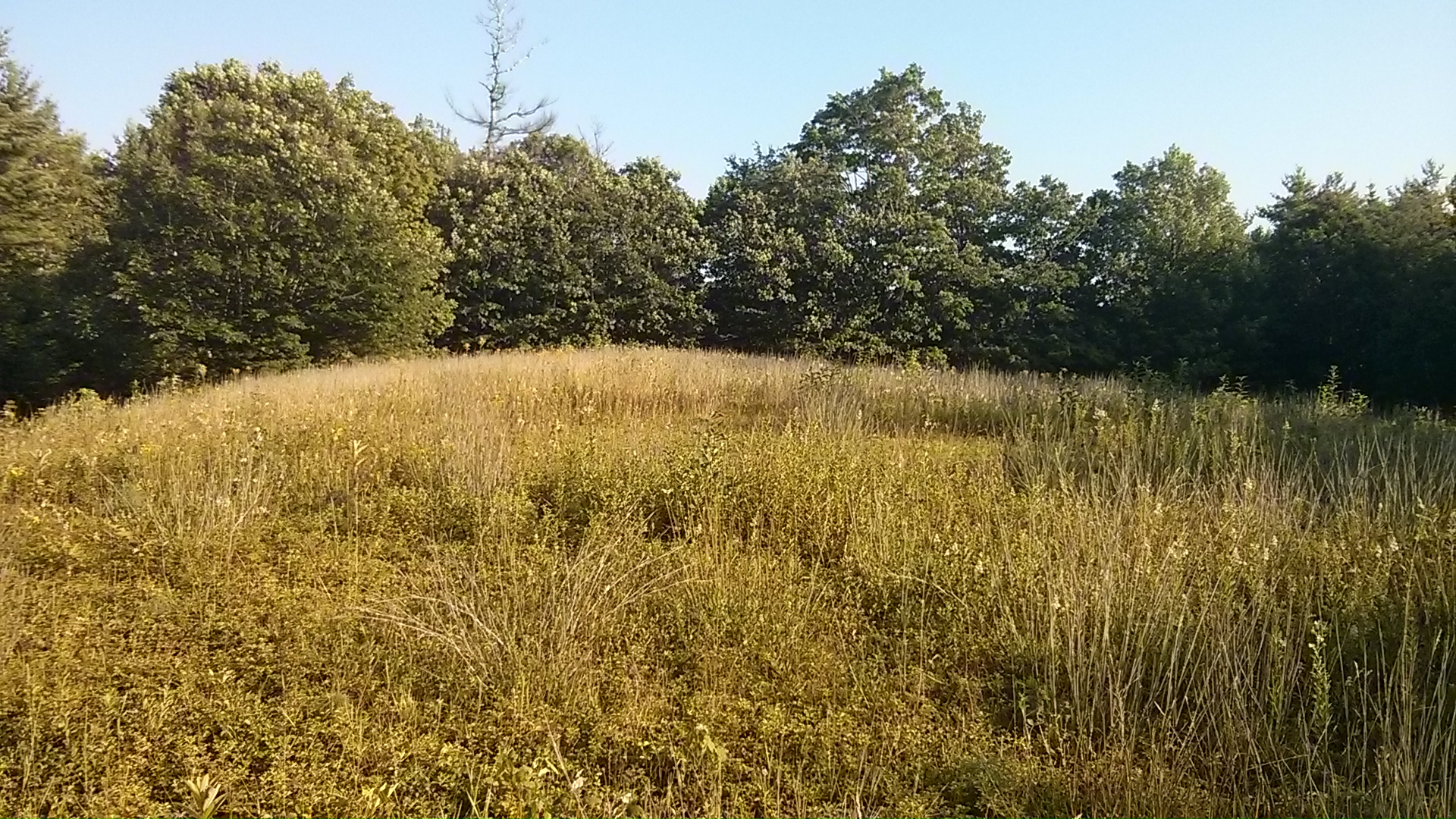 At the stone wall I peered through some oak branches into the second field.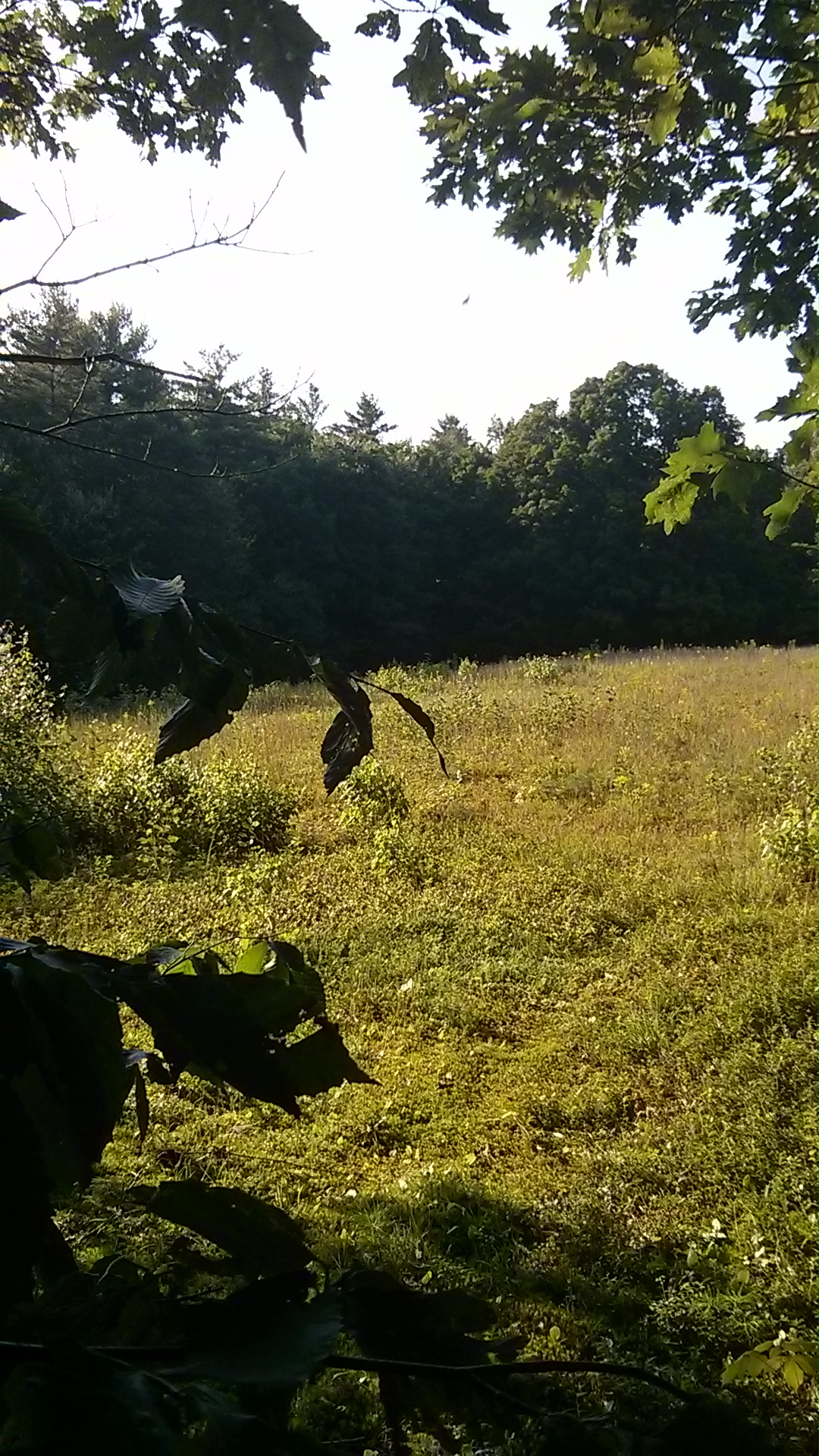 I set up on the far side of the stone wall. I'd brought the KX3 and a 30 foot wire. I
heaved a line into a maple tree and sat down. Sunlight was streaming through the
trees.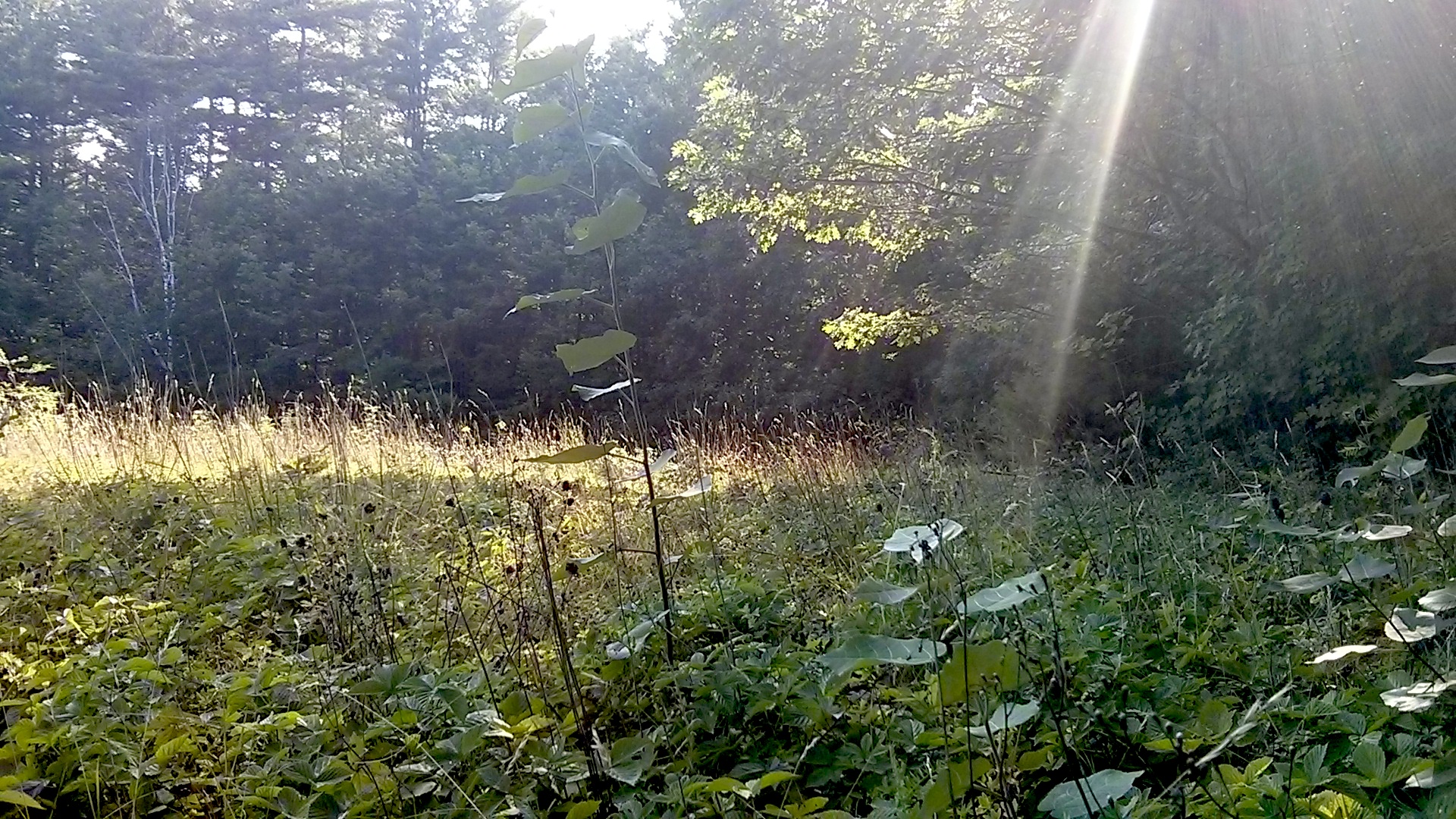 I turned on the rig and heard George, HK4CZE in Colombia, South America calling CQ with a very
strong signal. He answered and gave me a 559. "GUD QRP SIG," he sent when I told him I was
running five watts.

I tuned down the band and answered another CQ. This time from UA3KW, Vlad in Russia. He also
gave me a 559. A Spanish special event station AM01XT was booming in. We had a quick 599 exchange
and I moved down a bit and answered an Italian station. Pippo, IT9ELD gave me a 449 and I was
about to call it a day when I heard a KA4 calling CQ from Florida.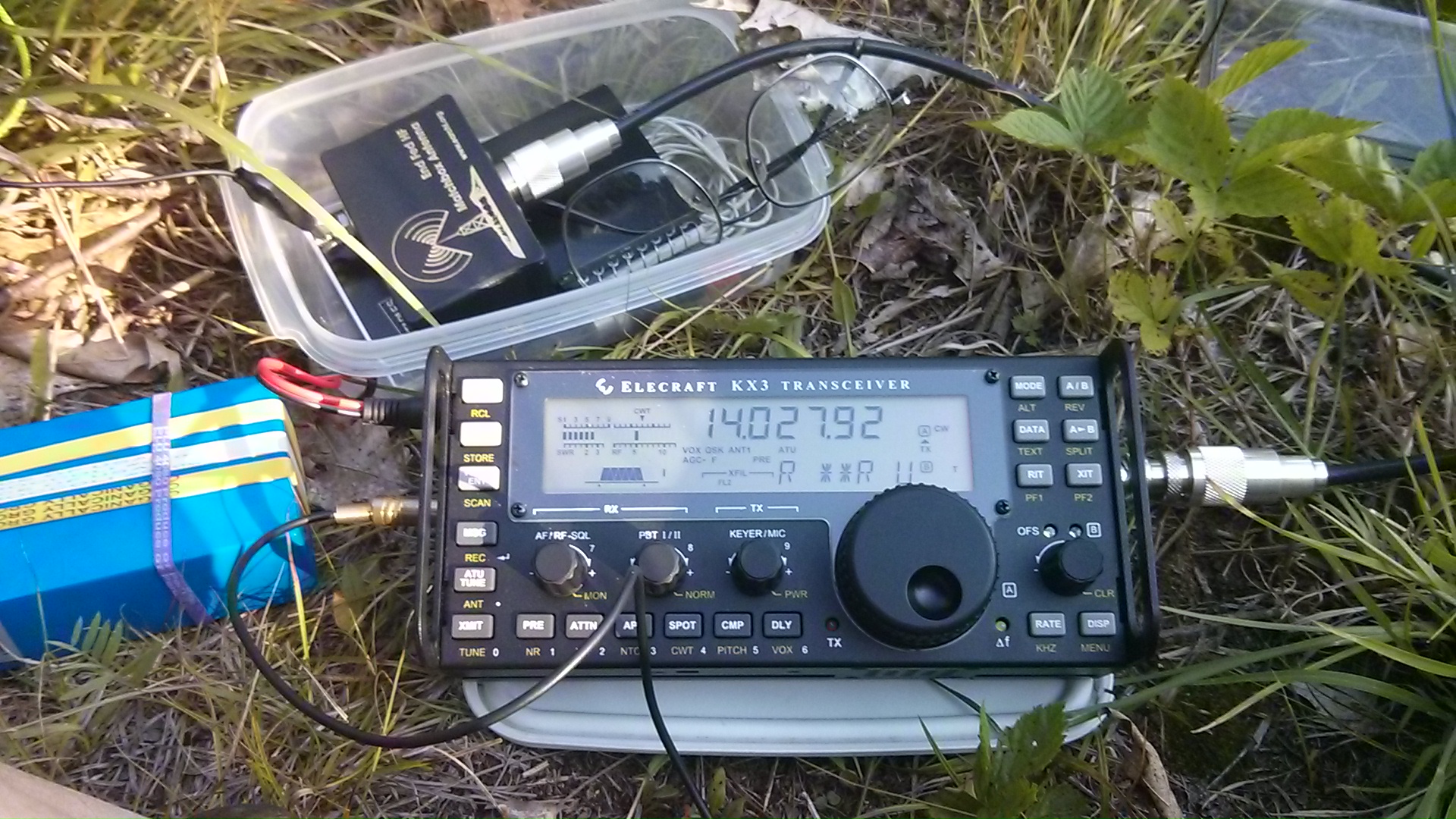 Ron KA4EET is in Cape Coral, Florida. Ron gave me a 579. I told him I was hiking
in the hills with a QRP rig, and we chatted for a few minutes. The blue object to the
left of the KX3 is a new Bioenno LiFePo4 battery. It's a 3 amp battery in a small package
and is working fine.

Now I packed up and headed back through the fields and on to the car.