The Foothills Near Bristol
April, 2015

Tim W3ATB and I walked on some of Tim's property on the
Back Road to Bristol. Before heading home we set up at the
edge of a field and worked Germany, Slovenia and Iowa.
Ostensibly, we were there to see a beautiful waterfall full with
spring melt-off.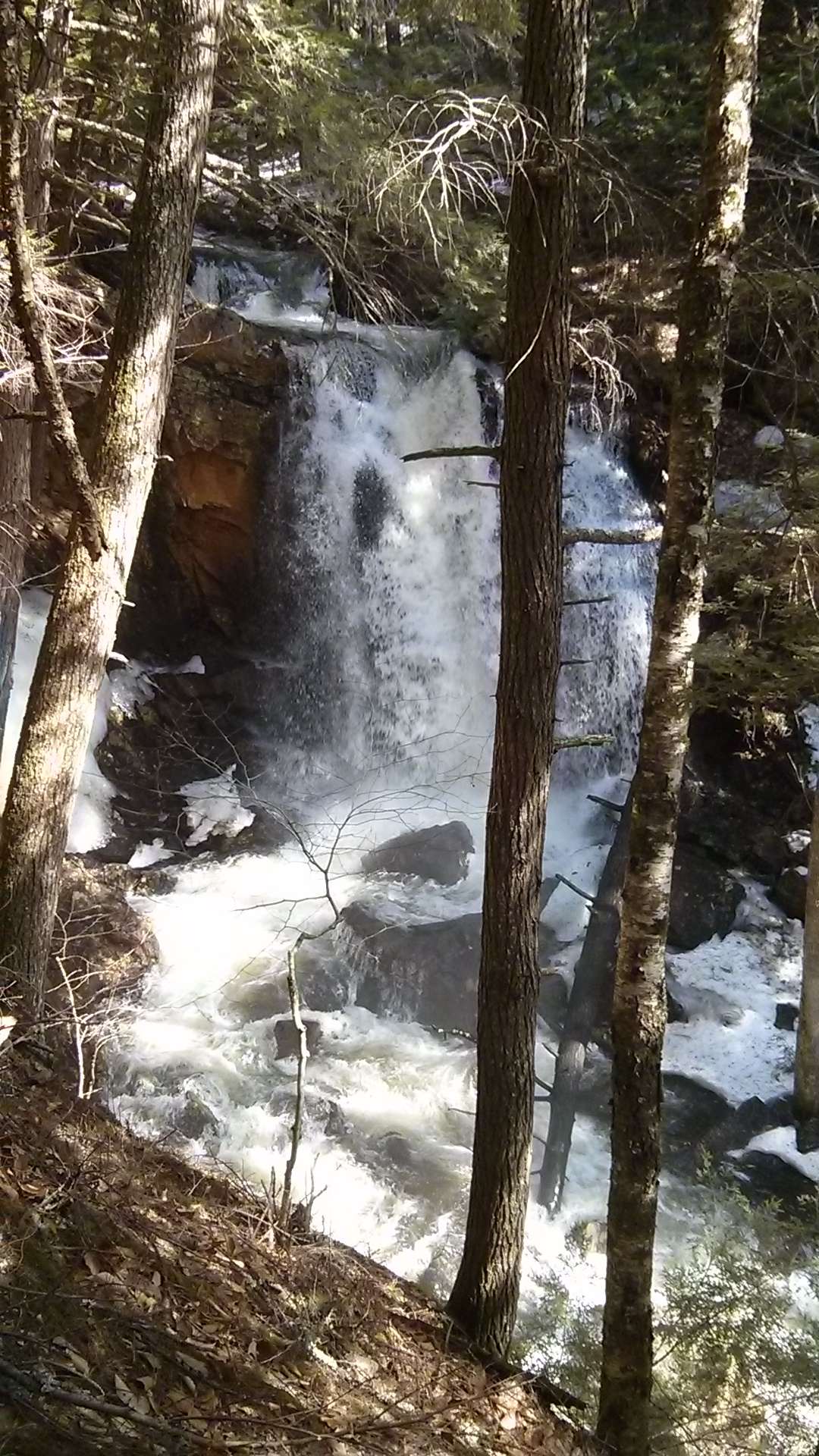 We hiked through the woods for nearly a half hour. We could hear the pounding
water in the distance almost as soon as we started. The falls are created by a
40 foot drop off on Blake Brook. At this time of year, it's spectacular.

After hiking back to the front field, we set up our gear. Tim tossed a line into
an oak tree along a stone wall. He'd brought the custom-made 20 meter MFJ
Cub decked out in a waterproof box. It's got a touch keyer, a frequency readout,
a speaker and a zero-beat indicator for extras. He went to 14.060 and worked
Terry WA0ITP in Iowa. Terry gave Tim a 579. Tim was thrilled.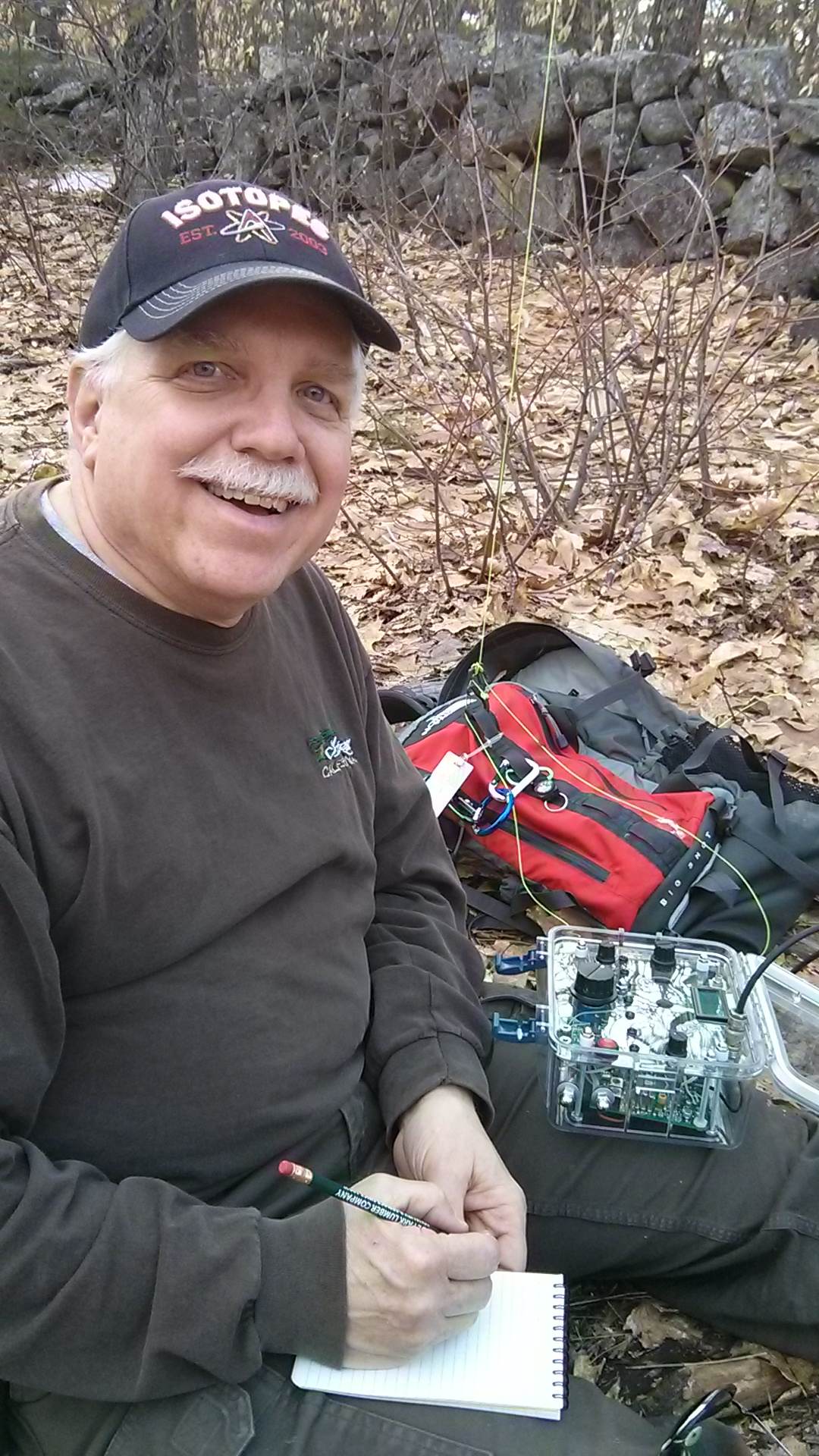 I set up about 300 yards away. I threw a 33 foot wire into a pine tree
and used the Par matchbox as a tuner. I'd brought the little Mountain
Topper by KD1JV. It worked flawlessly sitting on my lap.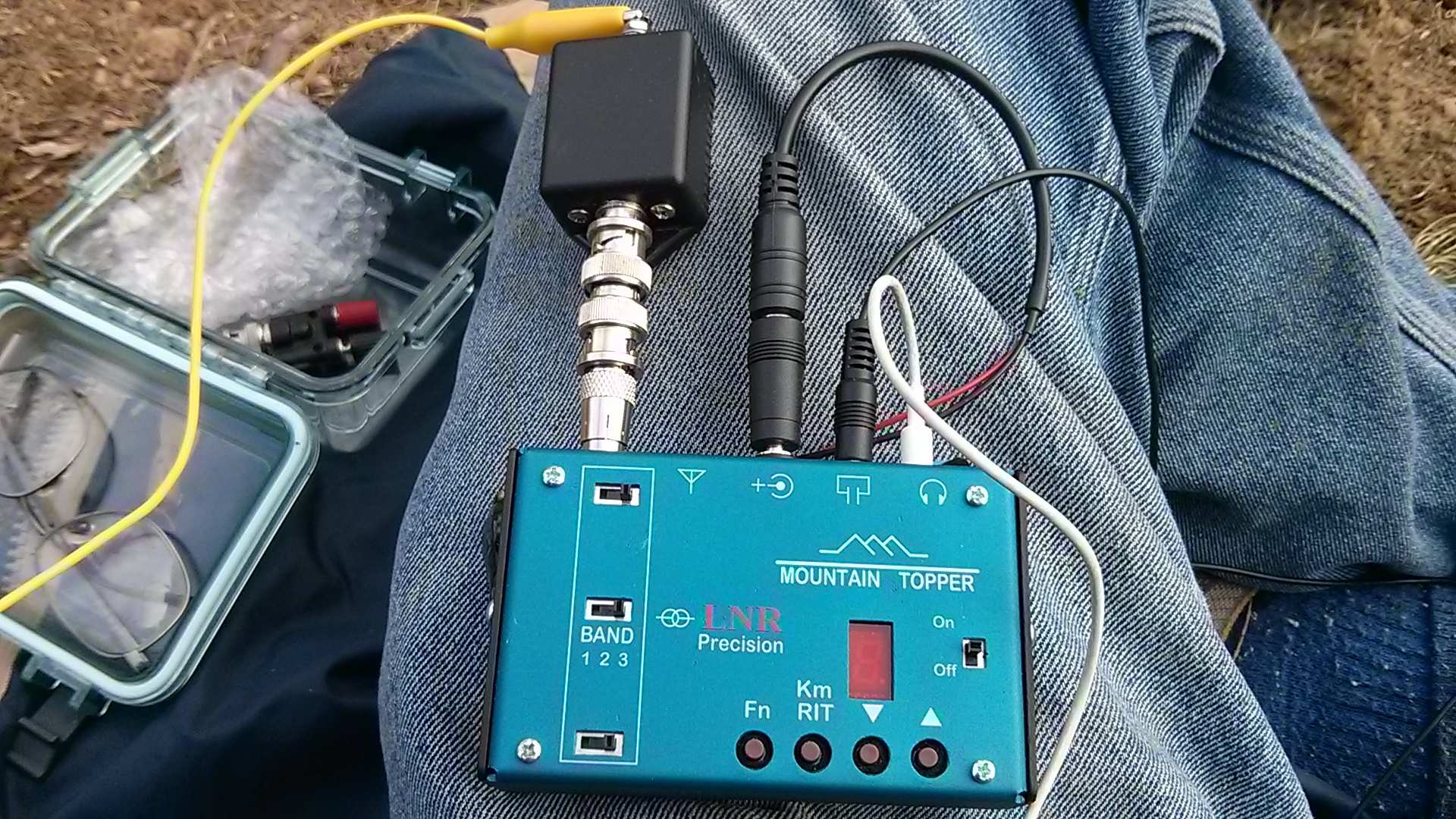 I operated on 20 meters and called DJ2QV in Germany when he finished another QSO. Mike
gave me a 559 and I tuned down the band a bit. After a few minutes I heard Sam S51WO in
Slovenia calling CQ. Sam gave me a 579 which was great considering I was running about
three watts to the simple half-wave wire.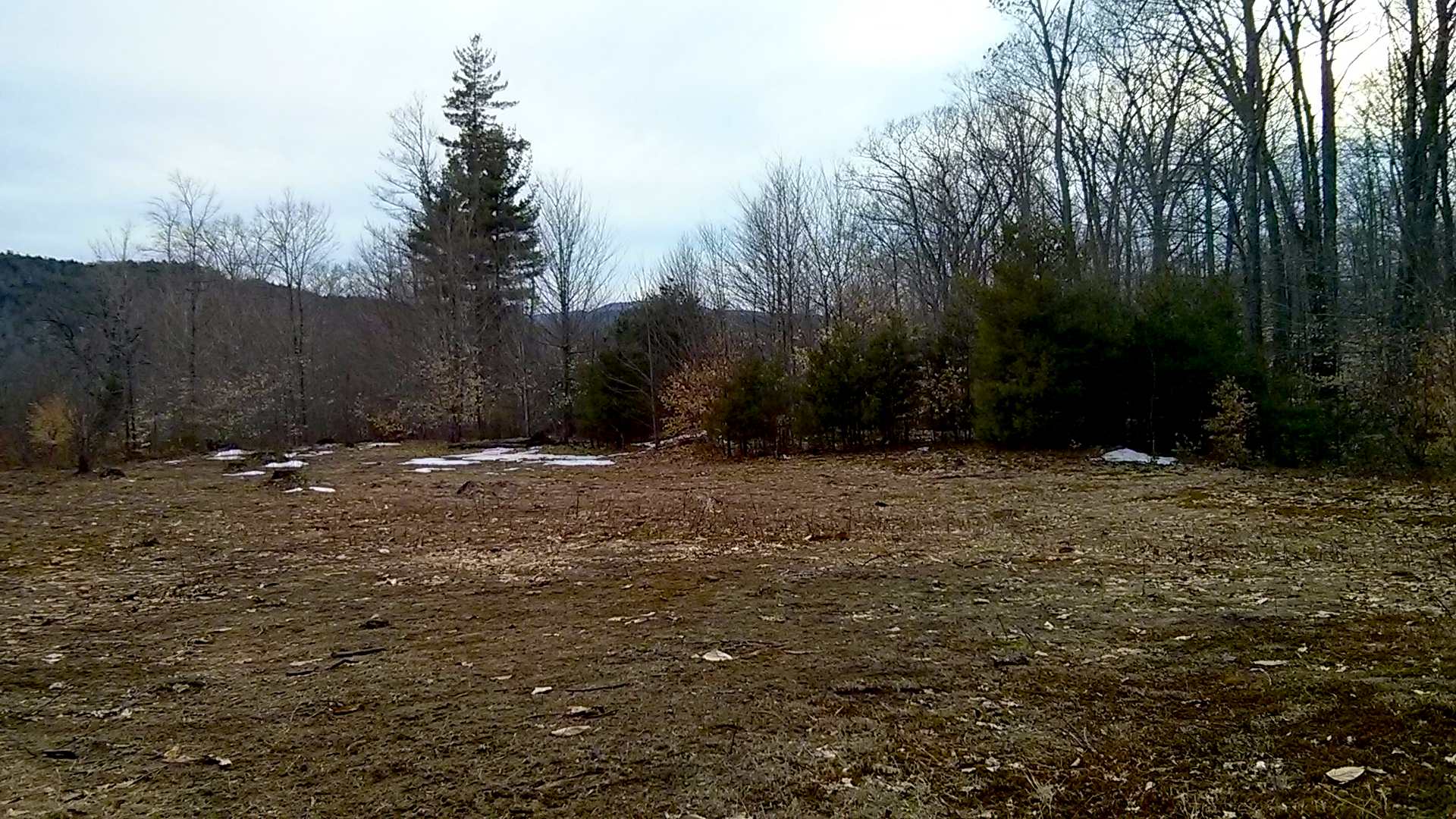 Today it was 64F and we were so glad to get outside and wander in the hills. Most of the snow has
melted. Within a few weeks the fields and woods will turn green and we'll begin our summer
radio adventures in earnest.