DX from Hopkins Pond
June 2015

Hanz W1JSB and I hiked to Hopkins Pond in Andover this afternoon.
I worked England, Spain and Russia.

The pond is a beautiful, secluded spot off Elbow Pond Road in Andover.
Along the trail we could see two adult loons in the middle of the pond.
Red wing blackbirds called back and forth from a nearby marsh. Wild
Irises dot the shoreline.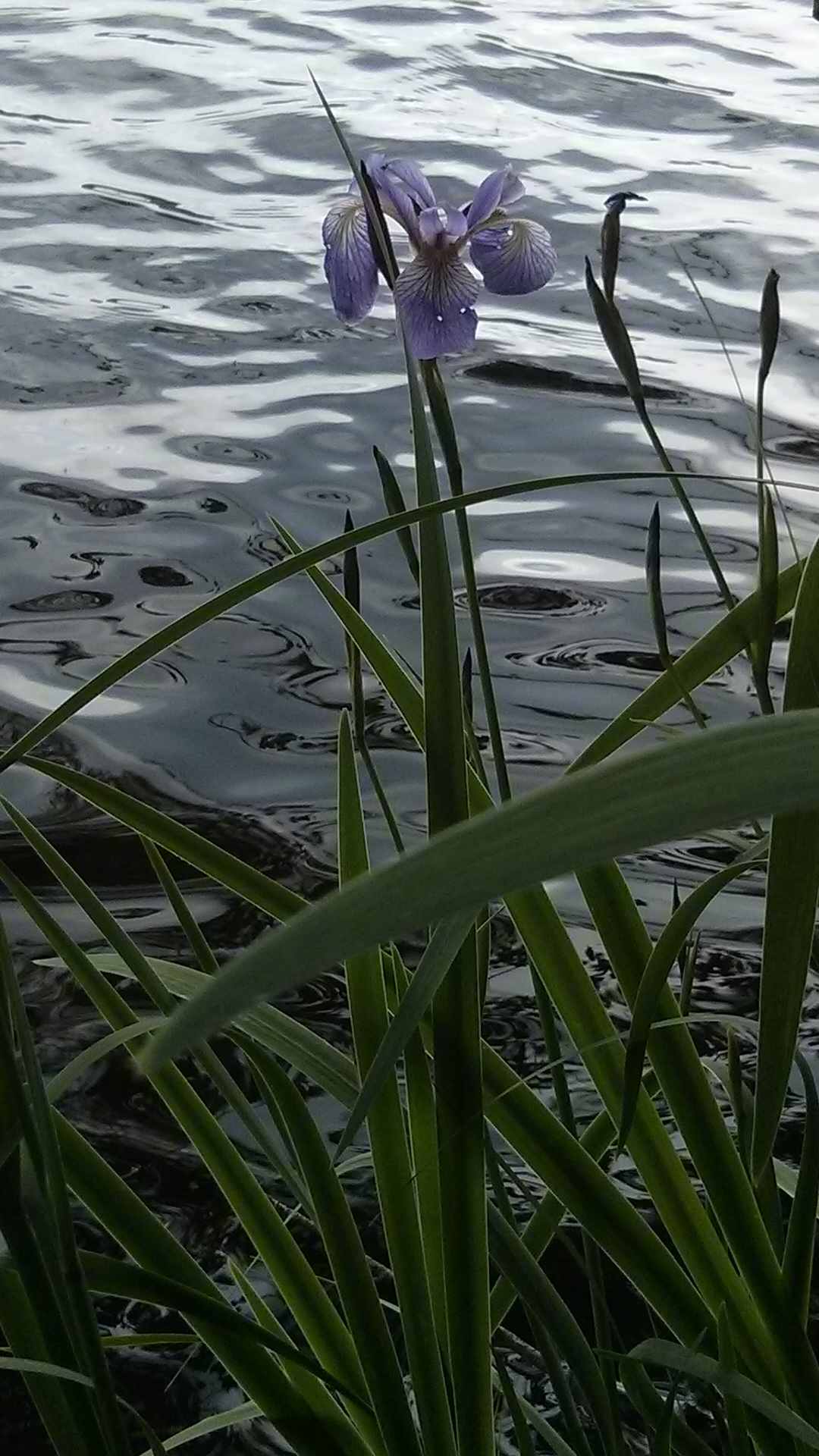 We hiked along the shore about a half mile. Hanz set up on a large rock that
juts into the water.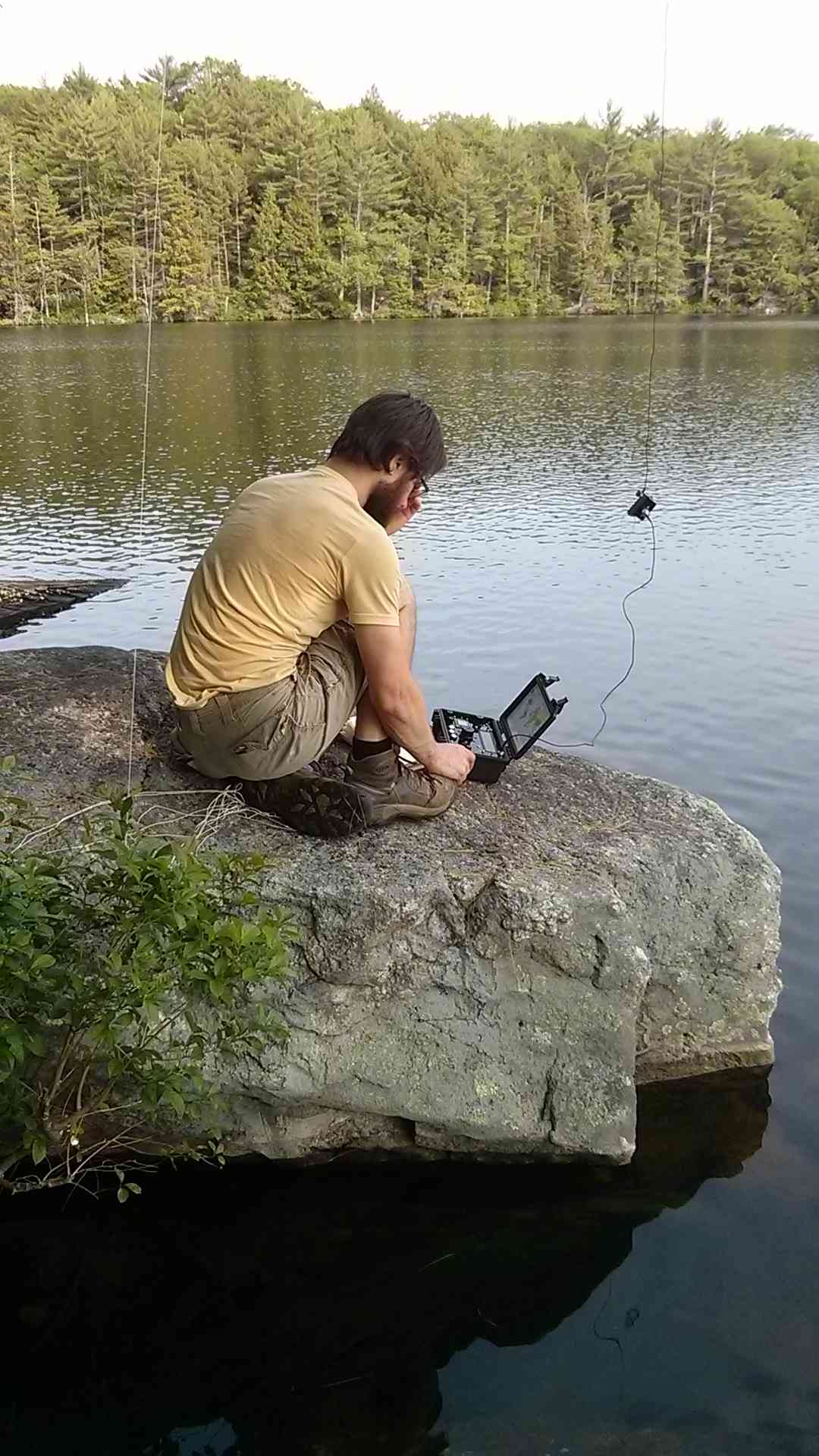 I was about 20 feet away with the KX3. I started out on 17 meters. Tom G3HGE
was calling CQ. He was a strong 599 and he gave me a 559. We've worked
many times before.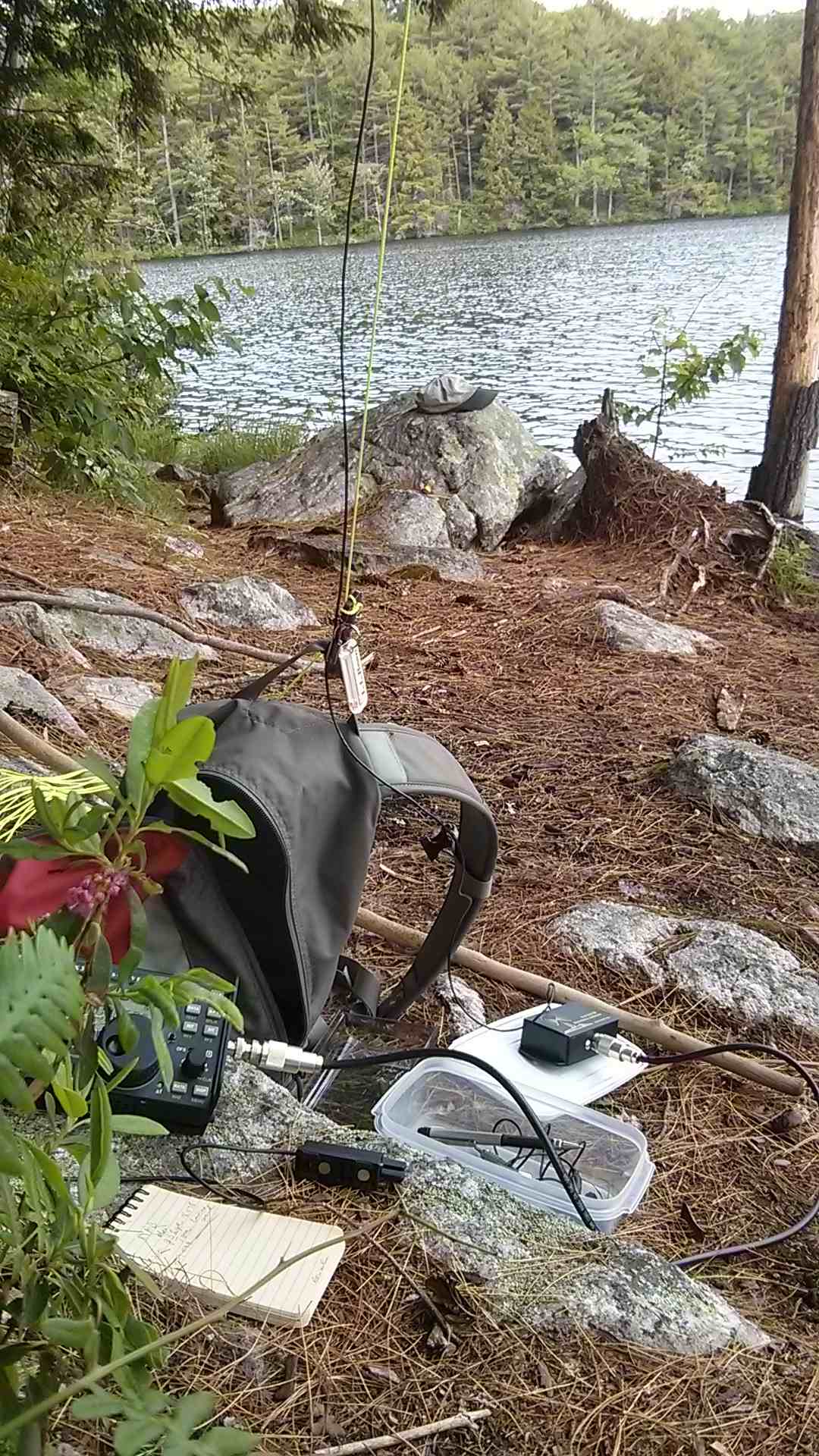 Next I heard Alex R7AB in Russia calling CQ on 17 meters. I answered him
twice before we made contact. He also gave me a 559.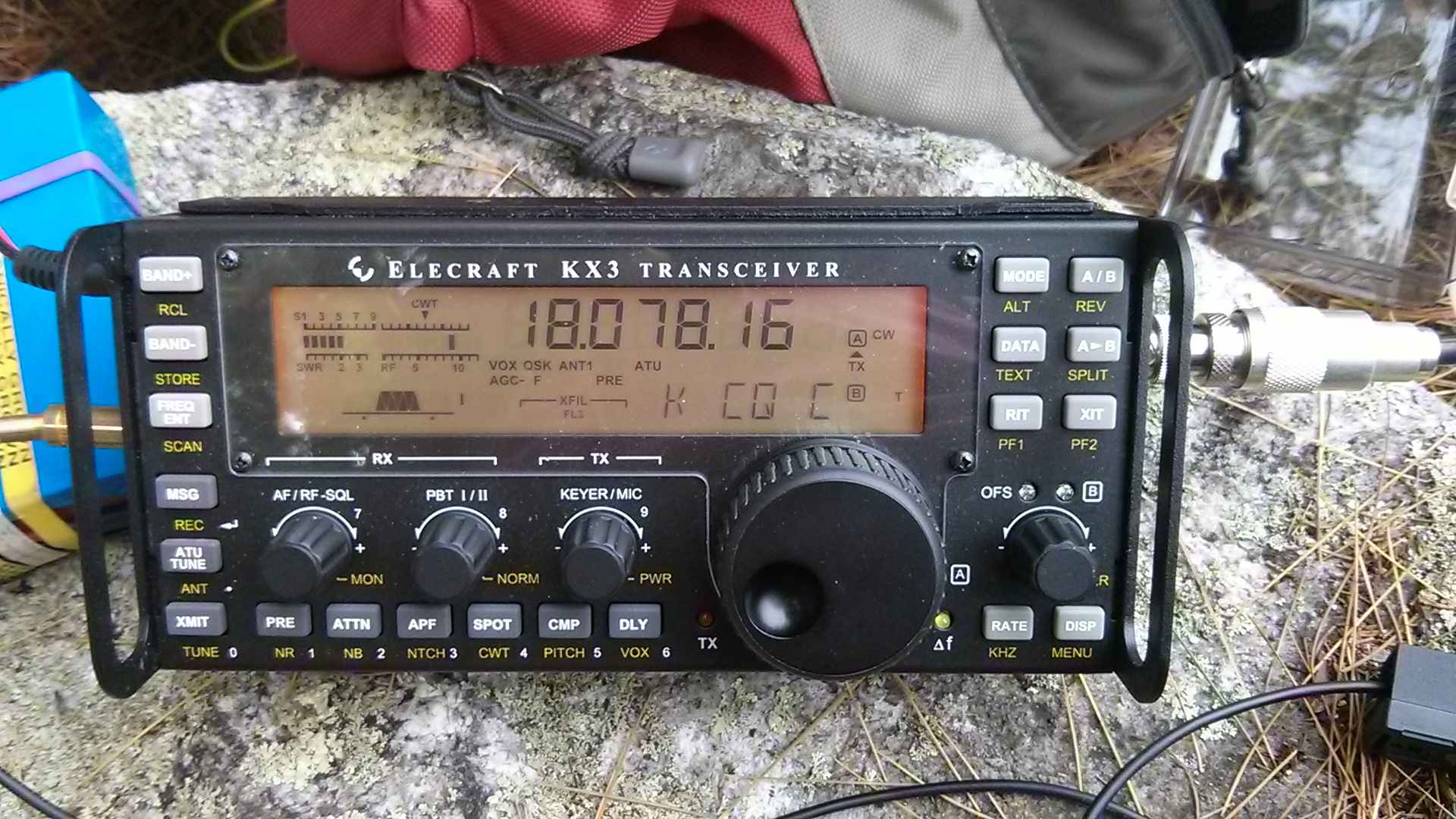 Hanz's touch keyer was being affected by RF and he lost a couple of QSOs
because of it. I switched to 20 meters where Hanz had been operating. Jorge
EA8TL was calling and we had a quick QSO. He was strong and gave me a 559.

Finally I worked Tom in Georgia W4BPO. He was using a new amplifier for the
first time. He was 599 and gave me a 589. After a couple of overs, he disappeared.
I think he must have had some difficulty with the new gear.

Hanz and I packed up and walked to a boat launching area and then about a mile
farther to the car. The evening air was beautiful.