Summer Day Along the Pemi (Antenna Test)
June 2015

I rode my bike along the Pemigewasset River today and made eight QSOs
in the CWT sprint with a new lightweight dipole antenna.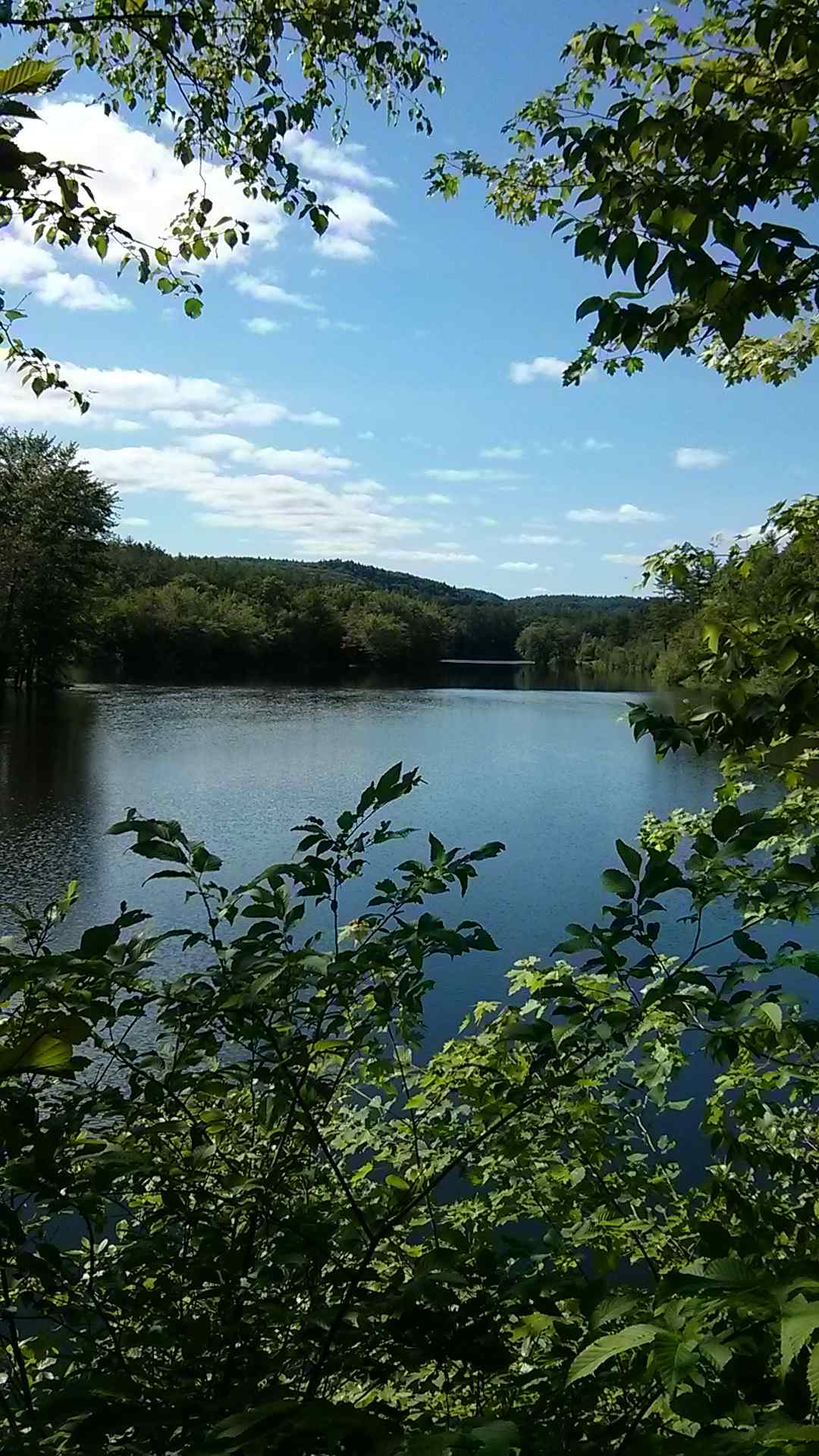 It's been raining for three days, so it's a relief to have some sunshine! AND...
the mosquitoes are out. They're pretty prolific at home, but they weren't too bad
along the river today. There were some puddles along the trail and the river is
high, but it was beautiful on the bike.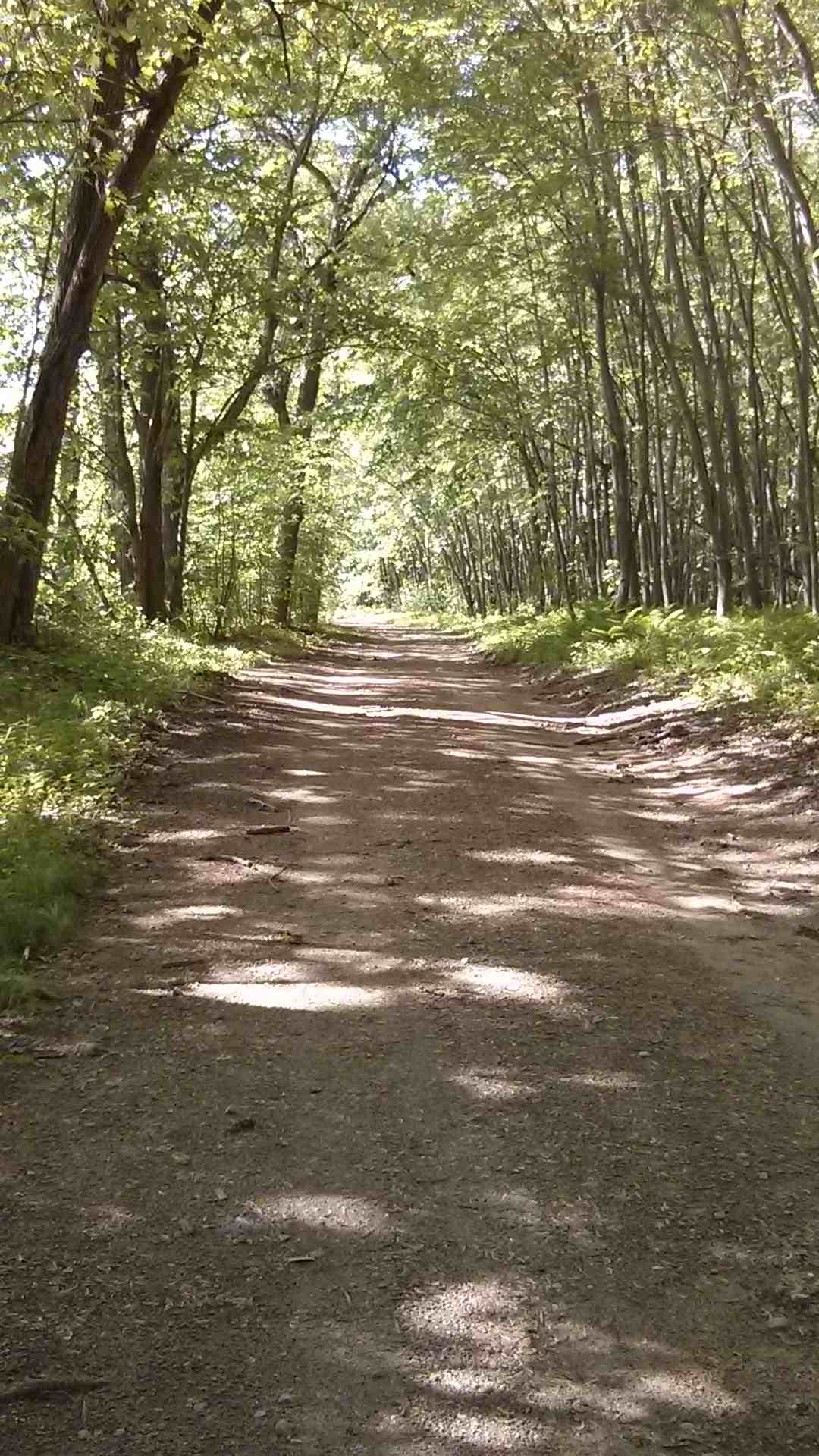 I stopped about a mile down the trail at a corner along the riverside. I thought
there would be a breeze to keep the mosquitoes away, and I was right.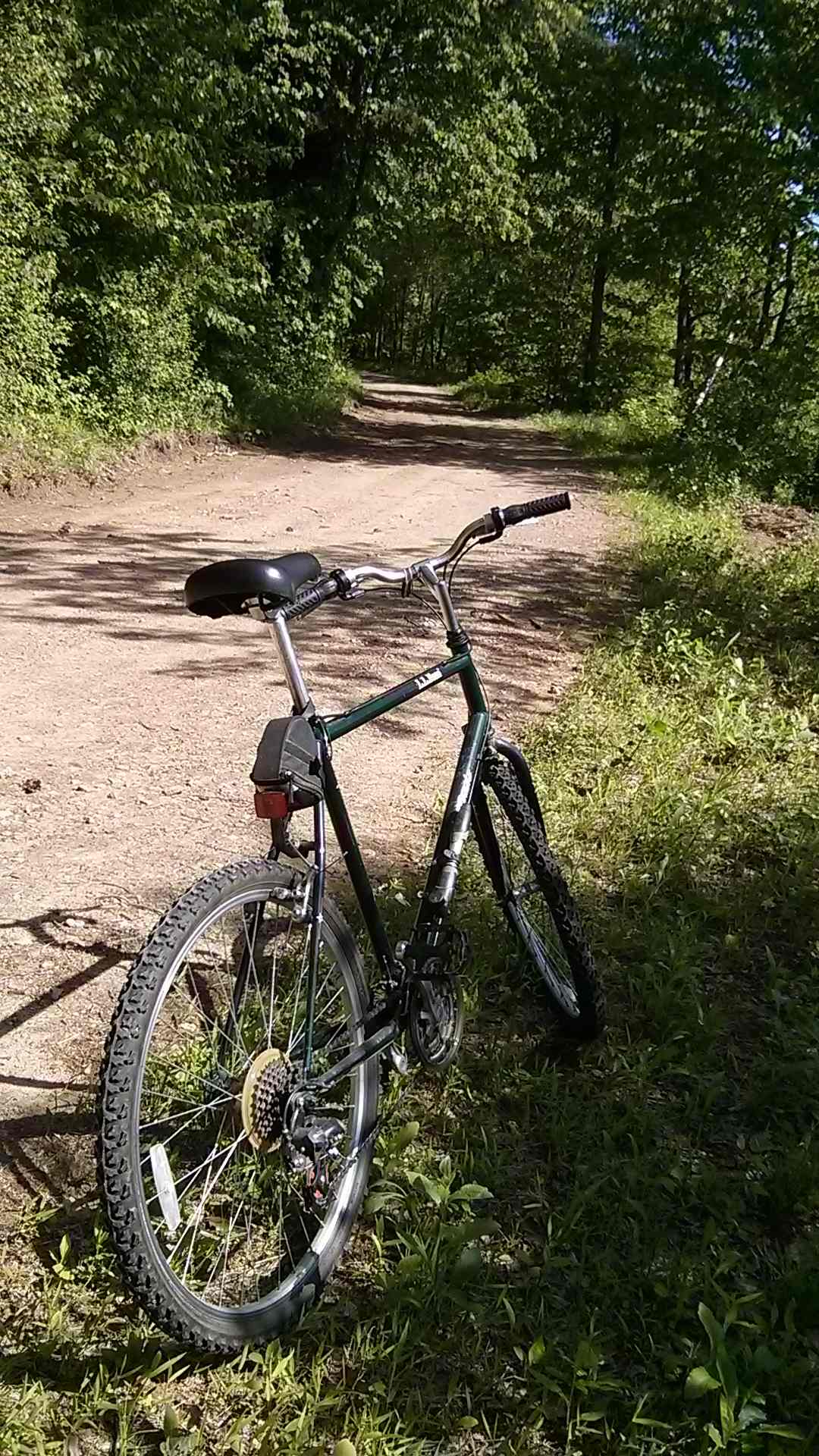 Yesterday I built a new antenna because I saw a note from Steve WG0AT
that he had been testing it out. I bought 50 feet of twisted pair with #22
wire and teflon insulation. I untwisted 22 feet and built a 44 foot dipole.
I had about 30 feet of feed line left. I didn't use a center insulator, but
instead put an inch of heat shrink at the feed point with an underwriters
knot.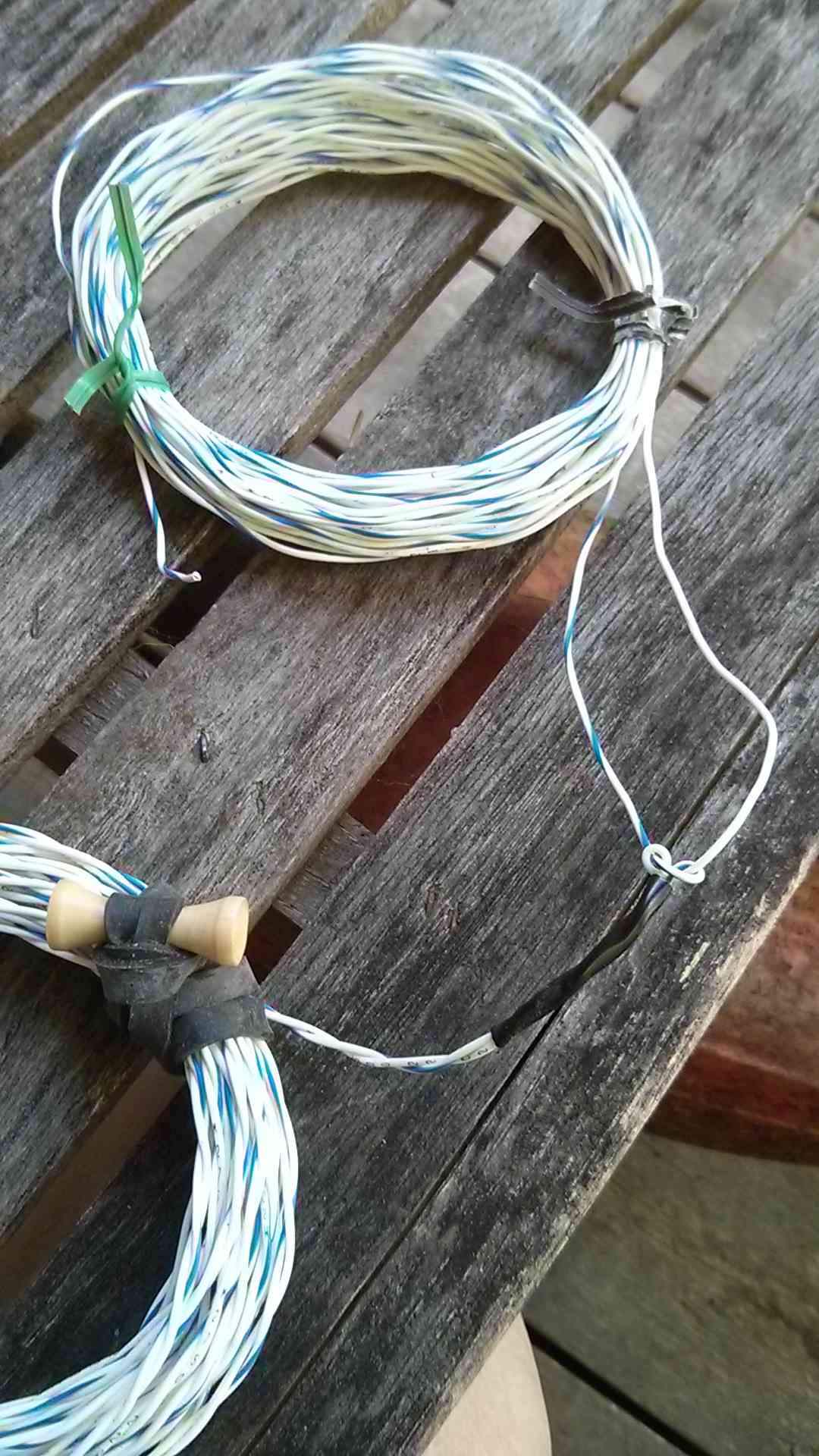 The upper coil is the antenna... the lower coil is the feed line.

I set the dipole up between two giant pine trees. The antenna was up
about 25 feet. I started out on 15 meters because I could hear lots of
activity from the CWT sprint there. The antenna tuned right up with the
KX3 and the internal tuner. Later, I switched to 20 meters.
Here's my log:

3 Jun-15 1913 21.031 K9QVB CW 599 599 Ill
3 Jun-15 1914 21.028 K5OT CW 599 599 TX
3 Jun-15 1915 21.027 N4ZZ CW 599 599 TN
3 Jun-15 1917 21.028 K7SV CW 599 599 VA
3 Jun-15 1919 21.030 W7SW CW 599 599 AZ
3 Jun-15 1925 14.029 K9QVB CW 599 599 Ill
3 Jun-15 1929 14.033 K4LTA CW 599 599 TN
3 Jun-15 1930 14.027 NW2K CW 599 599 NY

I only operated for about 20 minutes, but the antenna seemed to do pretty
well. I packed up and headed back. On the way, I stopped to watch two
Canada geese and 5 chicks swimming in the cove. I was too late to
catch them on camera.