Early Spring at Shaw Cove
March 2015

I hiked down to Shaw Cove on the Pemigewasset River today and
worked the CWT sprint for a few minutes. It was 45F and felt pretty
warm after a frigid winter. I made more than a half dozen contacts
including QSOs with California, Texas and Slovenia.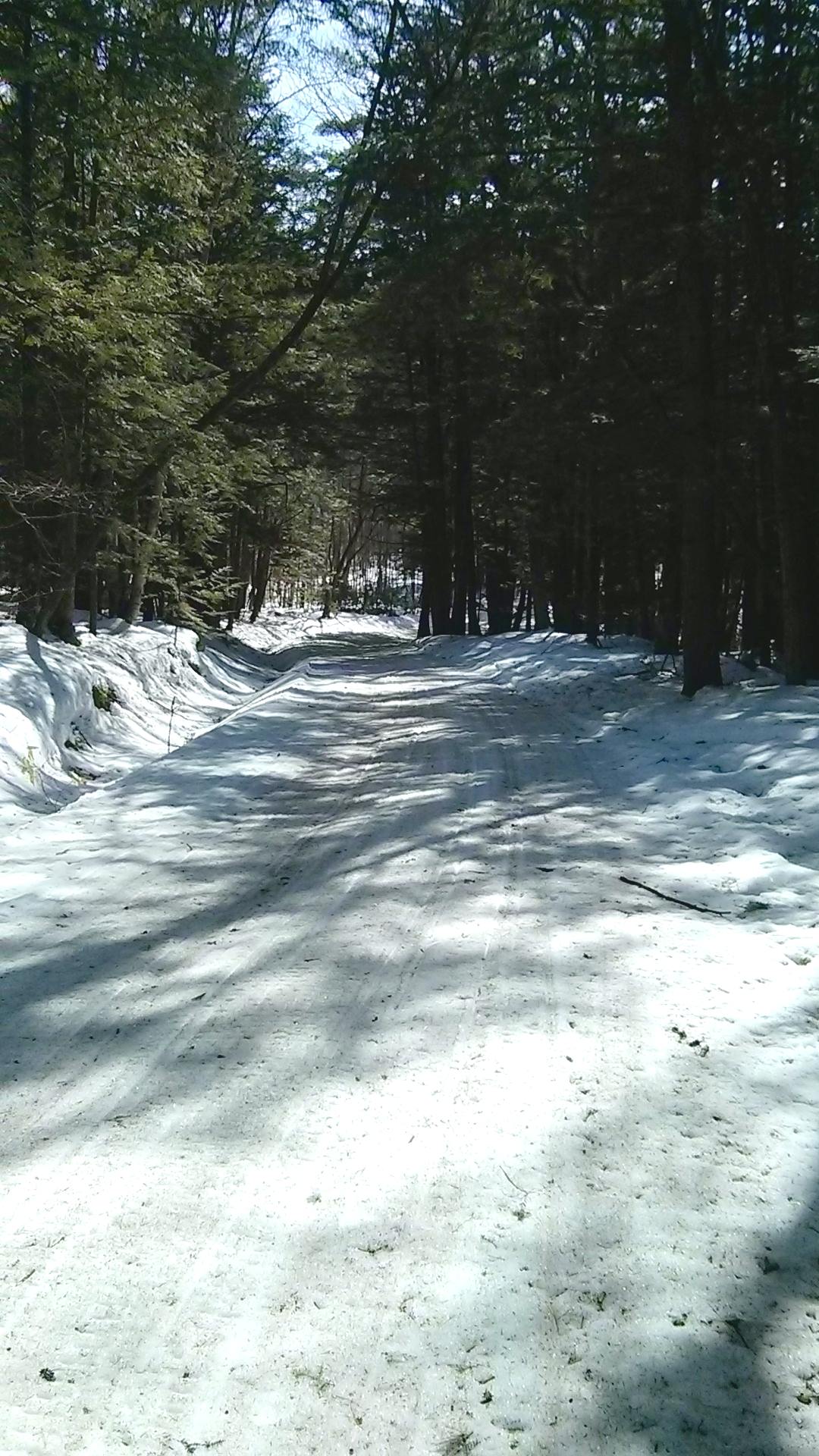 It's about a half mile hike to the river. The elevation drops several
hundred feet down an old dirt road used as a snowmobile trail in
the winter.

I cross Weeks Brook and continue another quarter of a mile to Shaw
Cove. Across from the river is a strip of bare ground that's about 8 feet
wide and 20 feet long. The little embankment faces south and west to
catch the early spring sun. I set up here.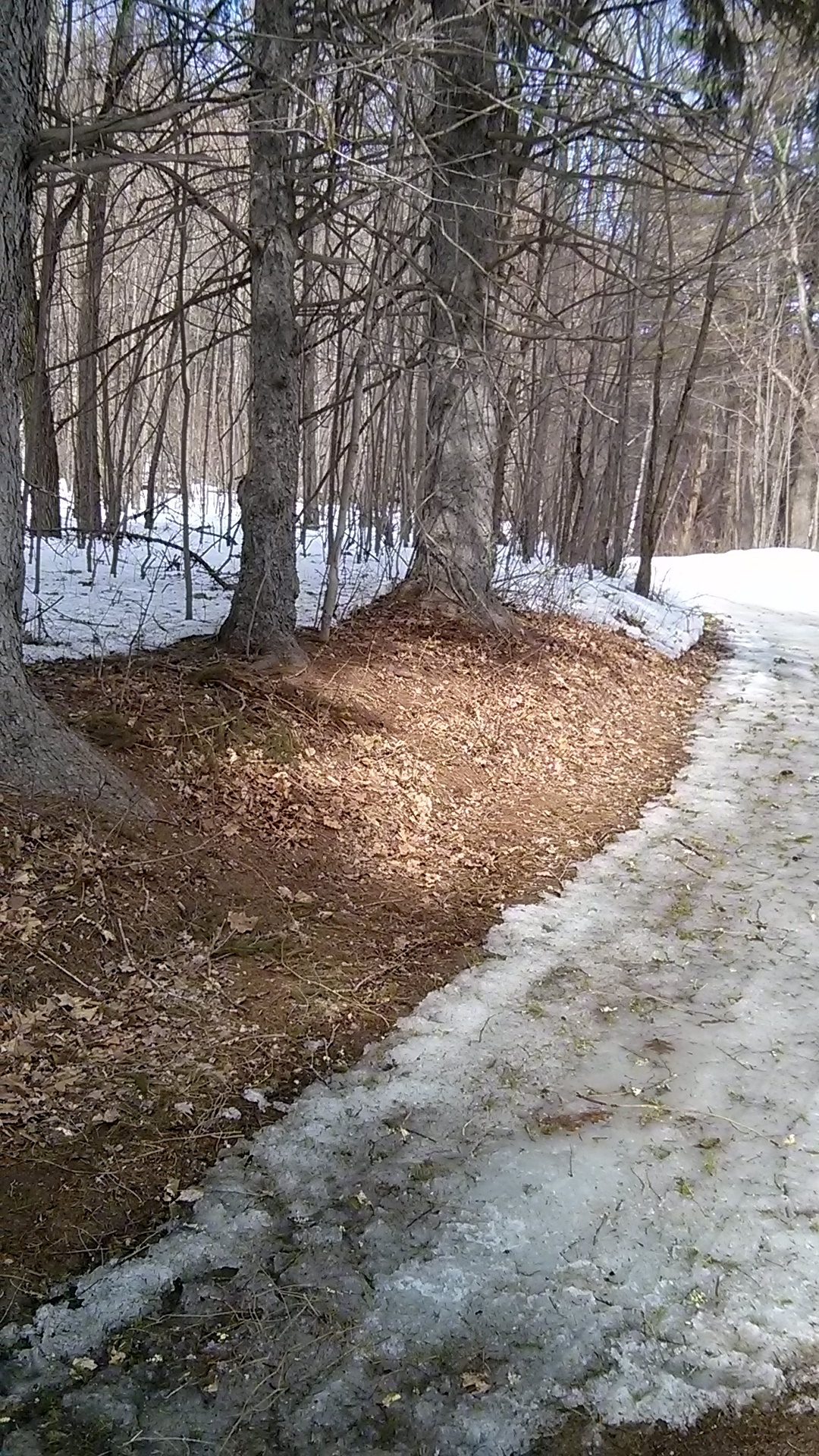 I toss a line over a high pine branch and set up the KX3. I start on
15 meters and right away hear stations working the CW sprint. I
operate for 8 minutes and make 6 quick QSOs. I reach as far as
California. Here is my log:

25 Mar-15 1920 21.027 N5ZO CW 599 599 CA Marko
25 Mar-15 1922 21.029 N5AW CW 599 599 TX Marv
25 Mar-15 1923 21.032 N4ZZ CW 599 599 TN Don
25 Mar-15 1924 21.036 N4TB CW 599 599 FL Terry
25 Mar-15 1925 21.037 K1GQ CW 599 599 NH Bill
25 Mar-15 1928 21.032 W6SX CW 599 599 CA Hank

My operating position faces the Pemigewasset River. It's beautiful.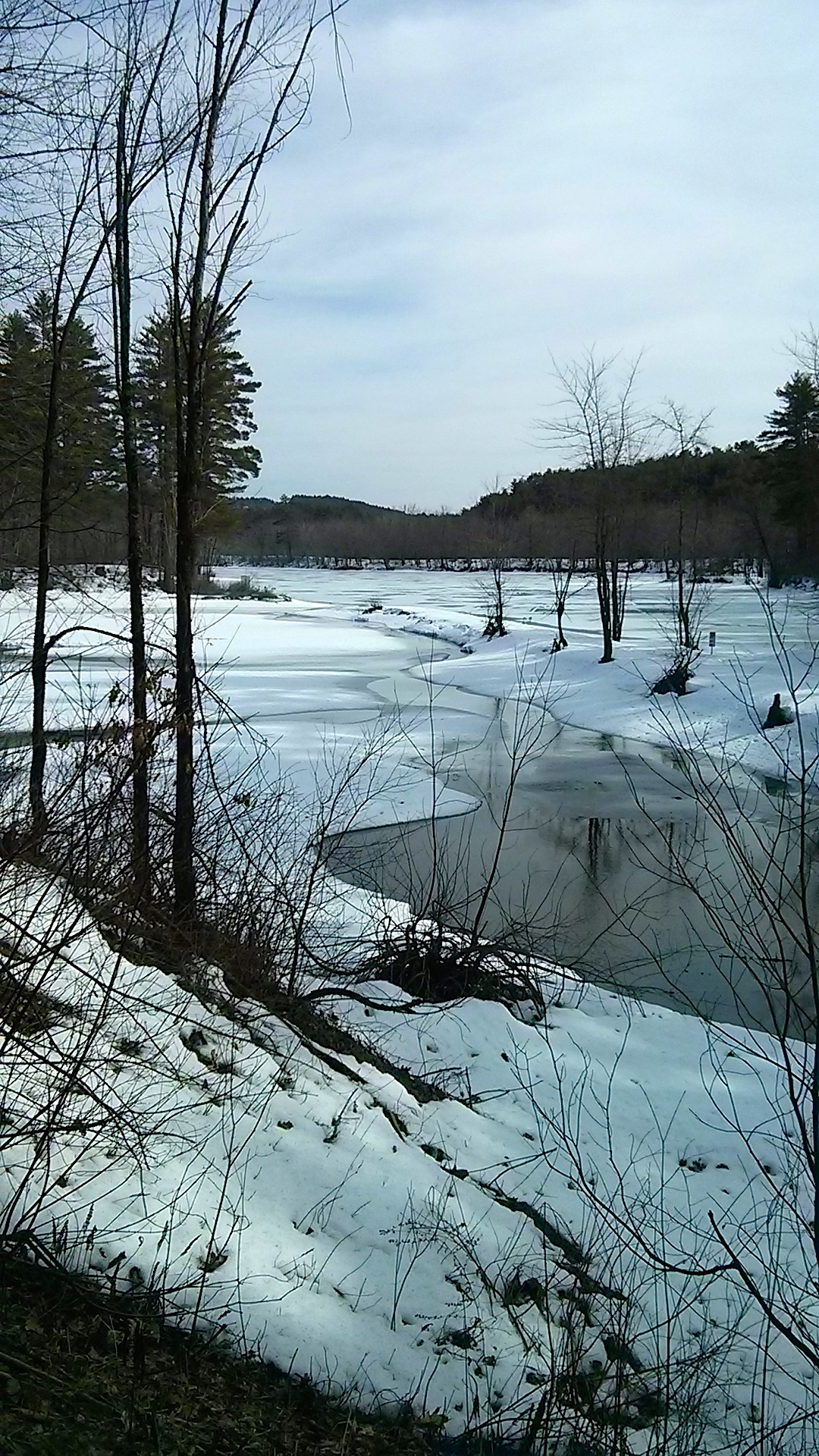 Before packing up, I switch to 17 meters. S50R, Leo in Slovenia is
calling CQ. He gives me a 569. He is 599.

Tomorrow it's supposed to be over 50F with rain. That should further
reduce the snow still on the ground. I won't miss it.