WAE from Old Hill Village
August 2015

I rode my bicycle in Old Hill Village this afternoon. It was beautiful along the Pemigewasset
River... the kind of day you dream of on a cold January day. I used the MTR and the Par Endfedz
and worked 3 German stations.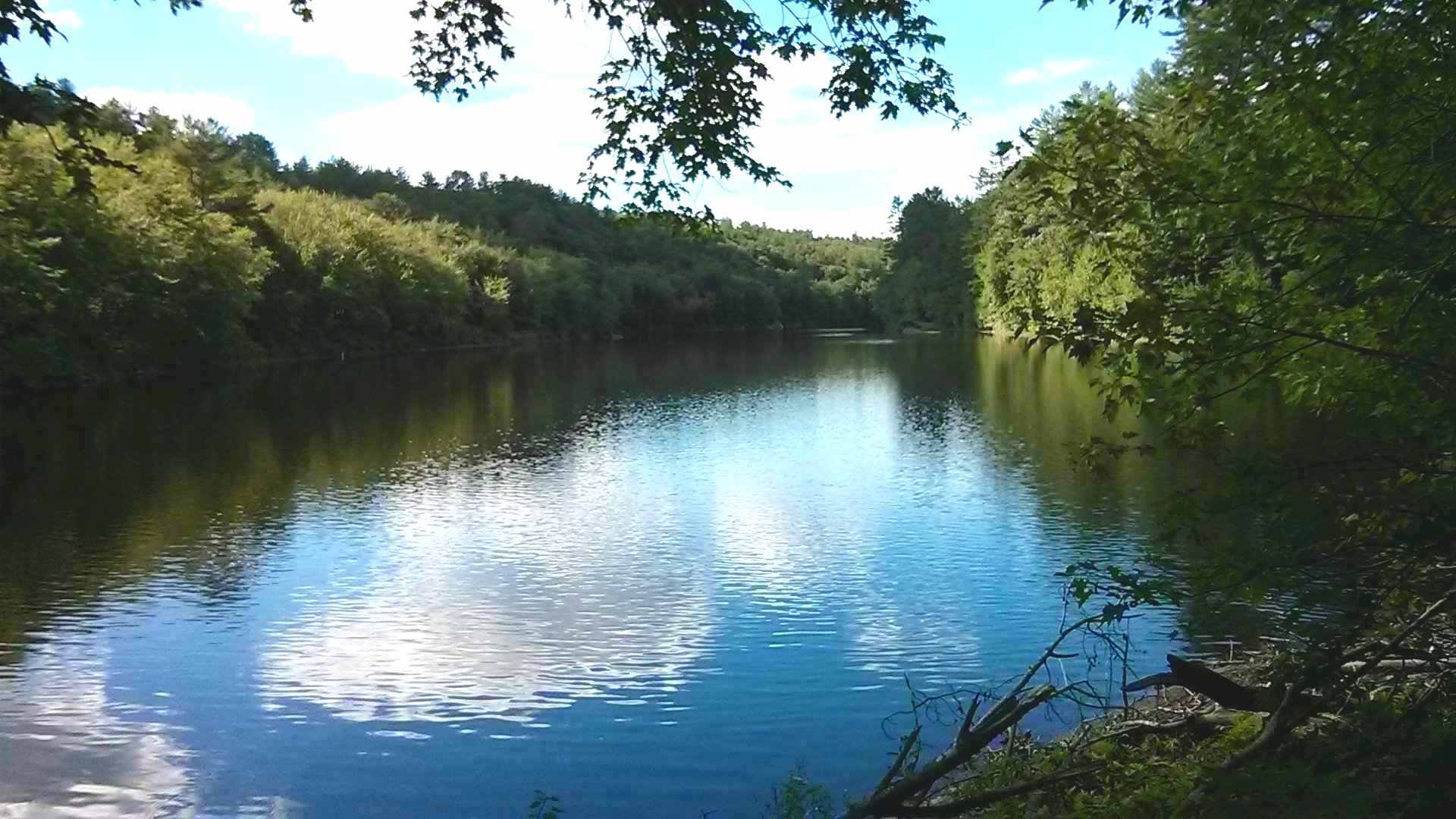 I rode from Needle Shop Brook north toward Bristol. It was 80F and glorious. Along the way
I passed through a narrow spot filled with Heliopsis...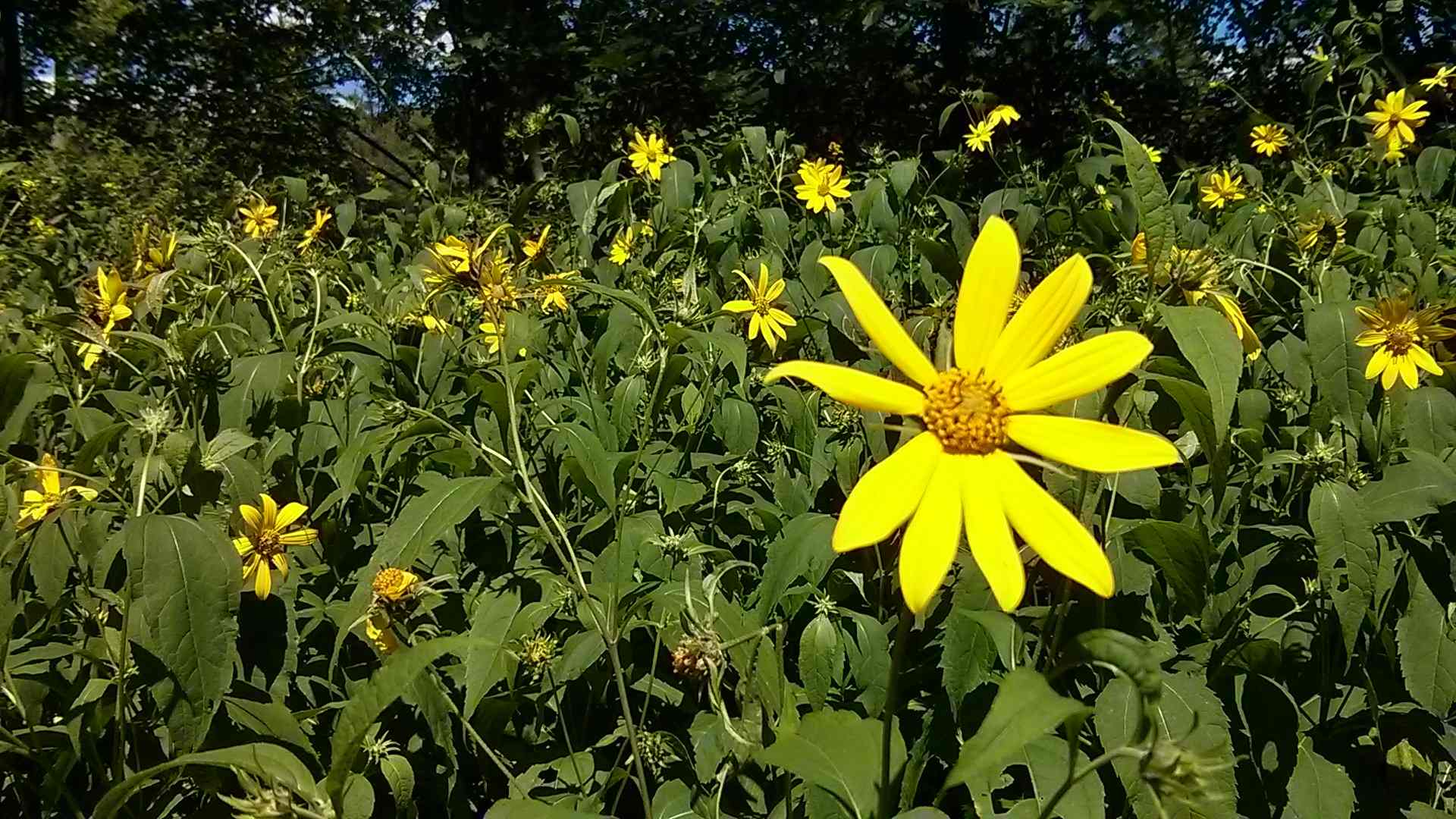 The trail passes through upland fields and woods. There's more than 3,000 acres in the flood
control area, and hardly a soul to disturb the peace. I saw only a couple of bike riders and a
kayaker who told me he'd just seen two bald eagles flying up the river.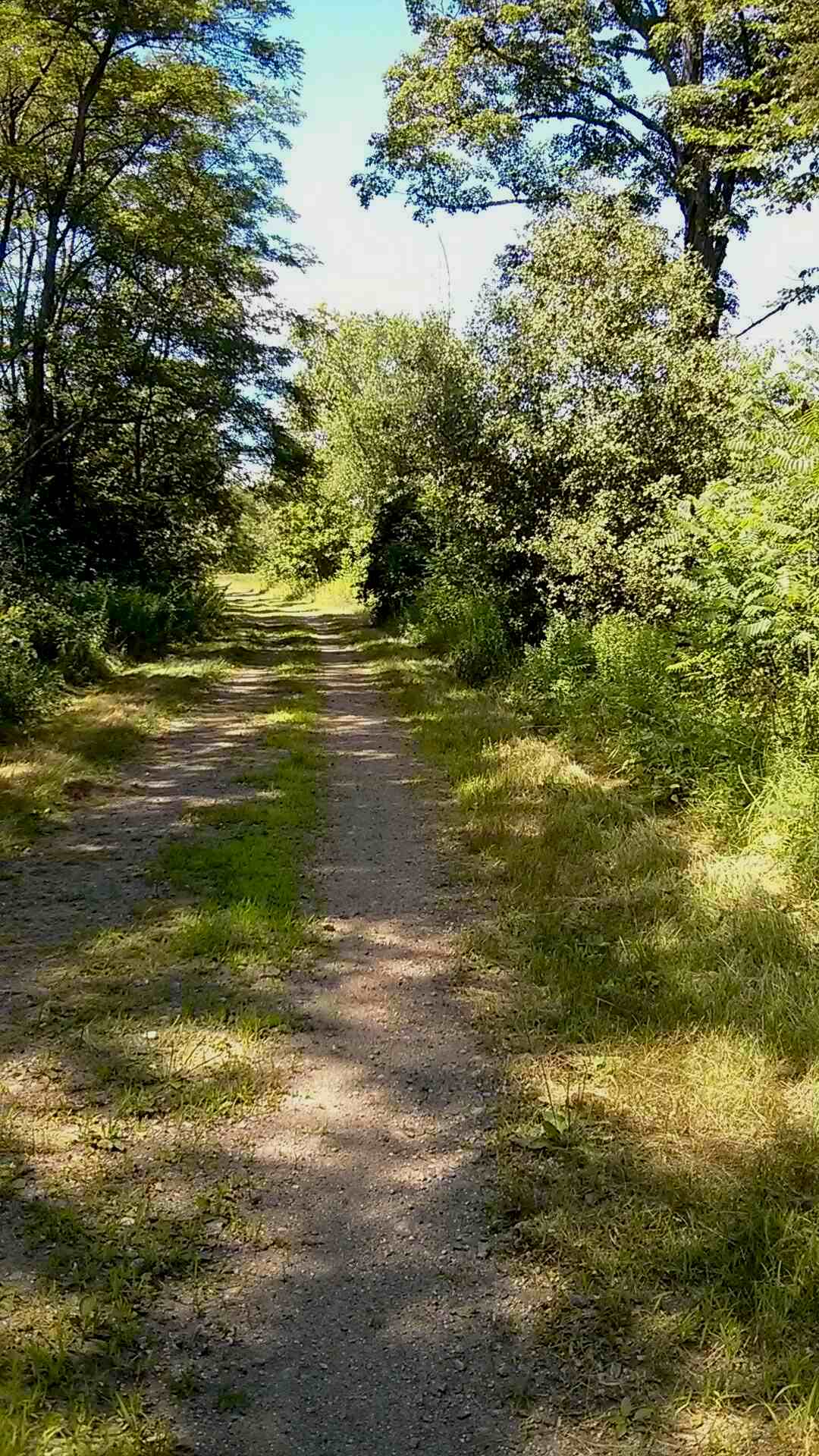 I stopped under a huge overhanging oak tree and tossed my water bottle and line
50 feet over a branch. I pulled up the Par Endfedz and ran the MTR on 20 meters.
There were plenty of stations, but the Europeans couldn't hear me well at all.

My antenna was sloping a bit and maybe it was in the wrong direction... or perhaps
propagation just wasn't that great. Anyway, I worked DL1ASA, DM6V and DL5YYM
in the Worked All Europe contest.

Here's a picture that Judy took yesterday while we sat on the other side of the river.