Autumn on Shute Hill
October 2016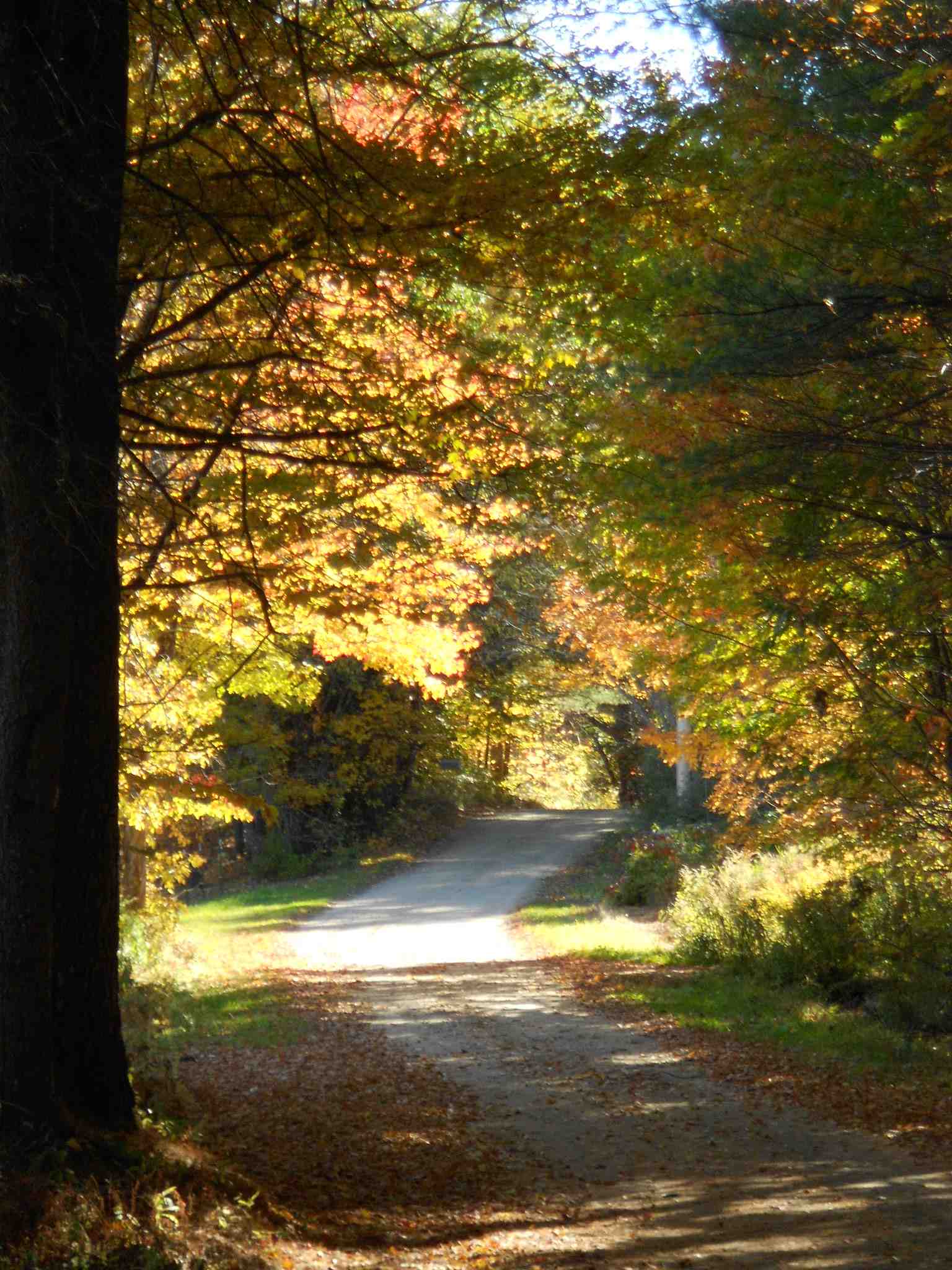 Judy and I walked on Shute Hill this afternoon. Beautiful! I worked Utah, South Dakota
and Panama.

We came down the Rufus Colby Road and walked by a field where Ivan Phelps keeps his
horse.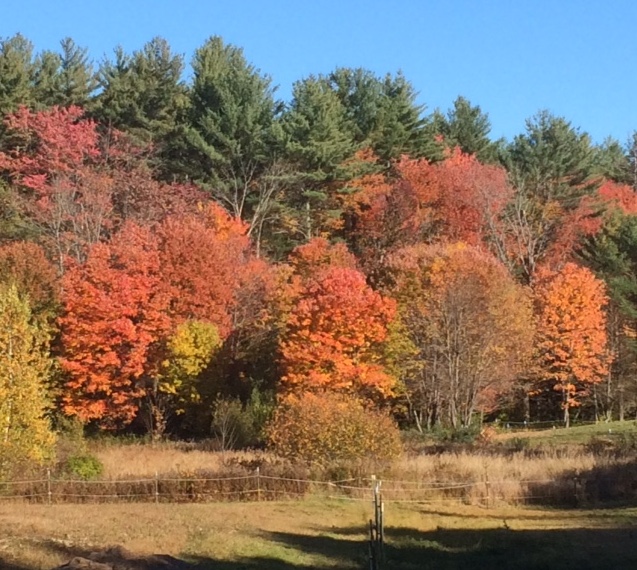 We continued on through the woods and turned into Will Ellis's field. I threw my line into an oak
tree and sat on the ground with the KX3. The colors were fantastic.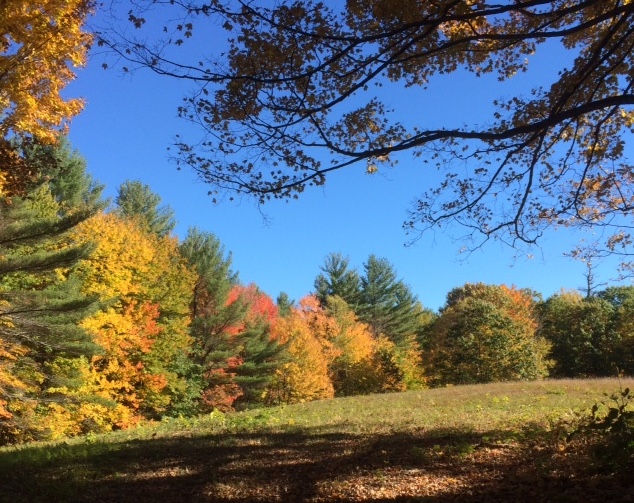 I started out on 20 meters and heard Pete K7RR calling CQ. He was in Utah at the Arches National
Park. He gave me a 539. He was 559. We were both QRP. Next I worked one of the NAQCC
special anniversary stations. N0A in South Dakota gave me a 599. Bill and I were able to chat for
several minutes. He was also QRP!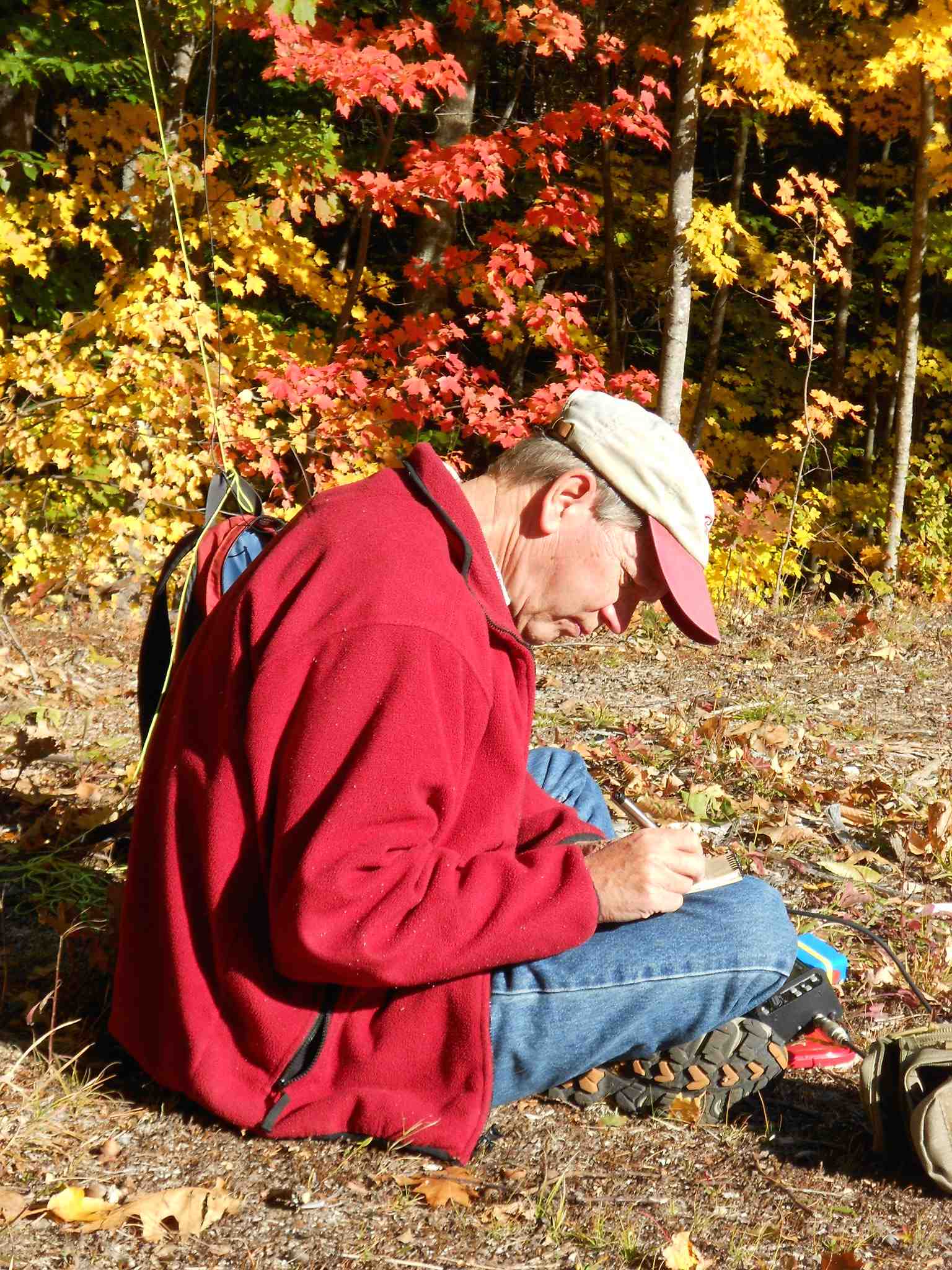 I switched to 40 meters and worked Jack W9UK in PA. He was really strong and gave me
a 599 also. We had a nice QSO and signed after 5 minutes or so.

I went back to 20 meters and was able to work a DX station from Panama. HP1IBF, Hank
was calling CQ. We exchanged 599s and I packed up for the walk back.

It was only in the 50s and a bit breezy... but in the sun, it was as warm as toast. I hope the
color lasts a few more days. This week has been glorious.