DX from Bald Ledge
August 2016

Judy and I hiked up to Bald Ledge today. I worked Russia, Slovenia and
Ohio. What a view.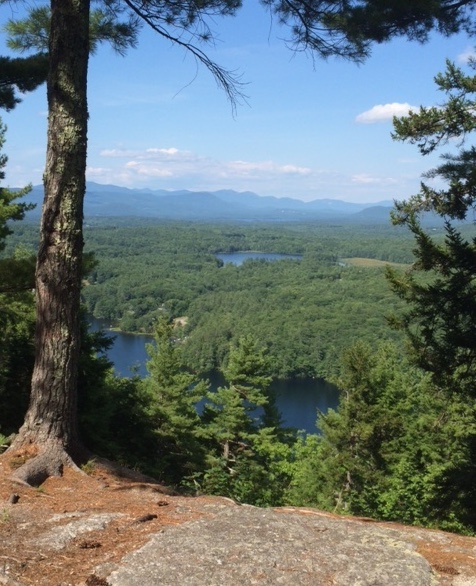 We drove to Sky Pond and hiked about a mile and a half toward the north
and east from there. It was a perfect day in the mid 80s.

The ledge overlooks Lake Winona. To the north you can see the Sandwich
Range. To the east you see Lake Waukeewan and further toward the horizon...
Lake Winnipesaukee.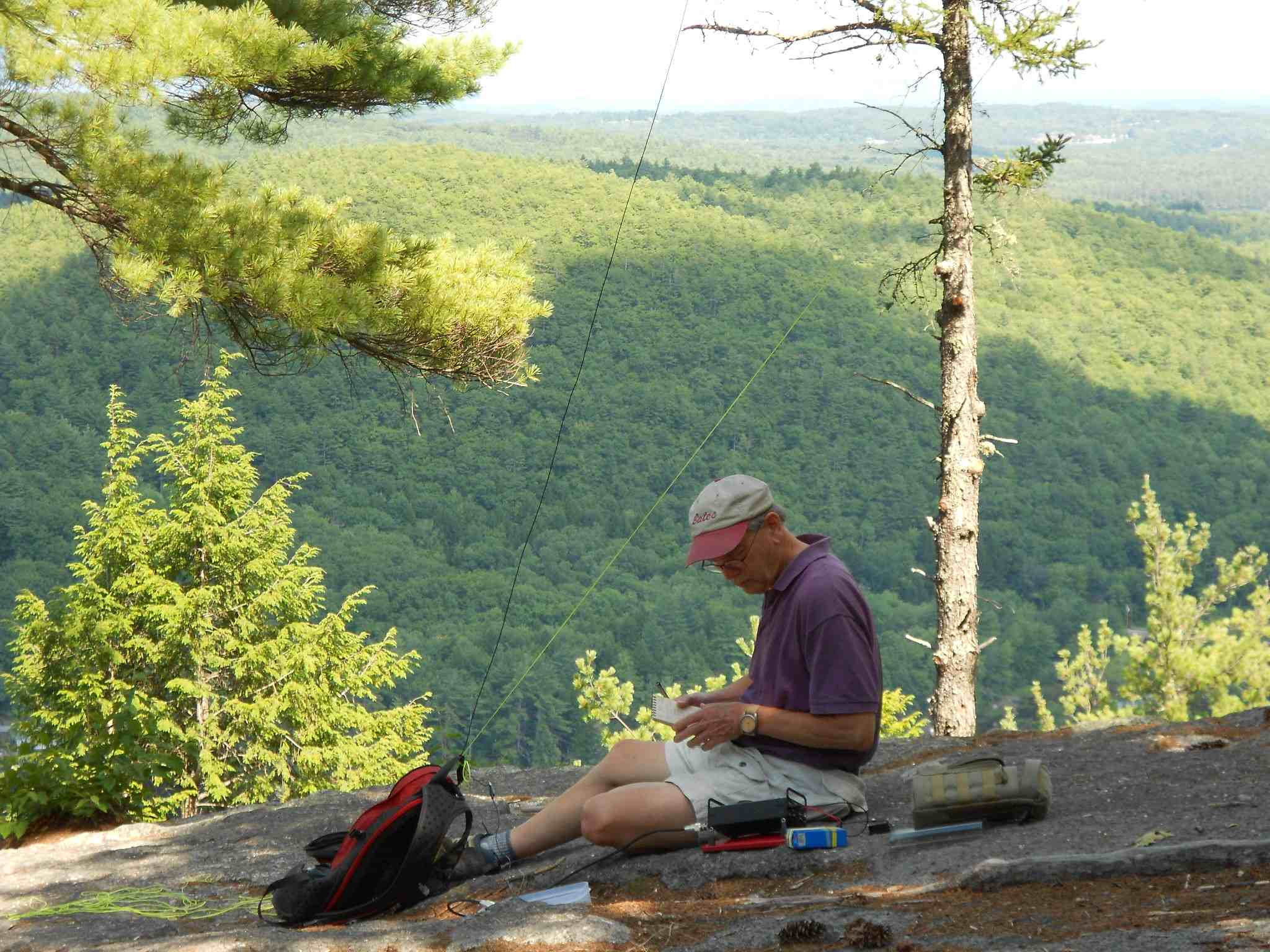 I tossed a line over a pine tree and pulled up a 29 foot wire hooked to a 9:1 unun. I tuned the KX3
to 20 meters. At first I heard RZ16AF calling CQ. Vic had a hard time copying my call, and I sent it
a few times. He gave me a 559 and I was thrilled to work some DX again. The propagation has been
so poor the last few weeks.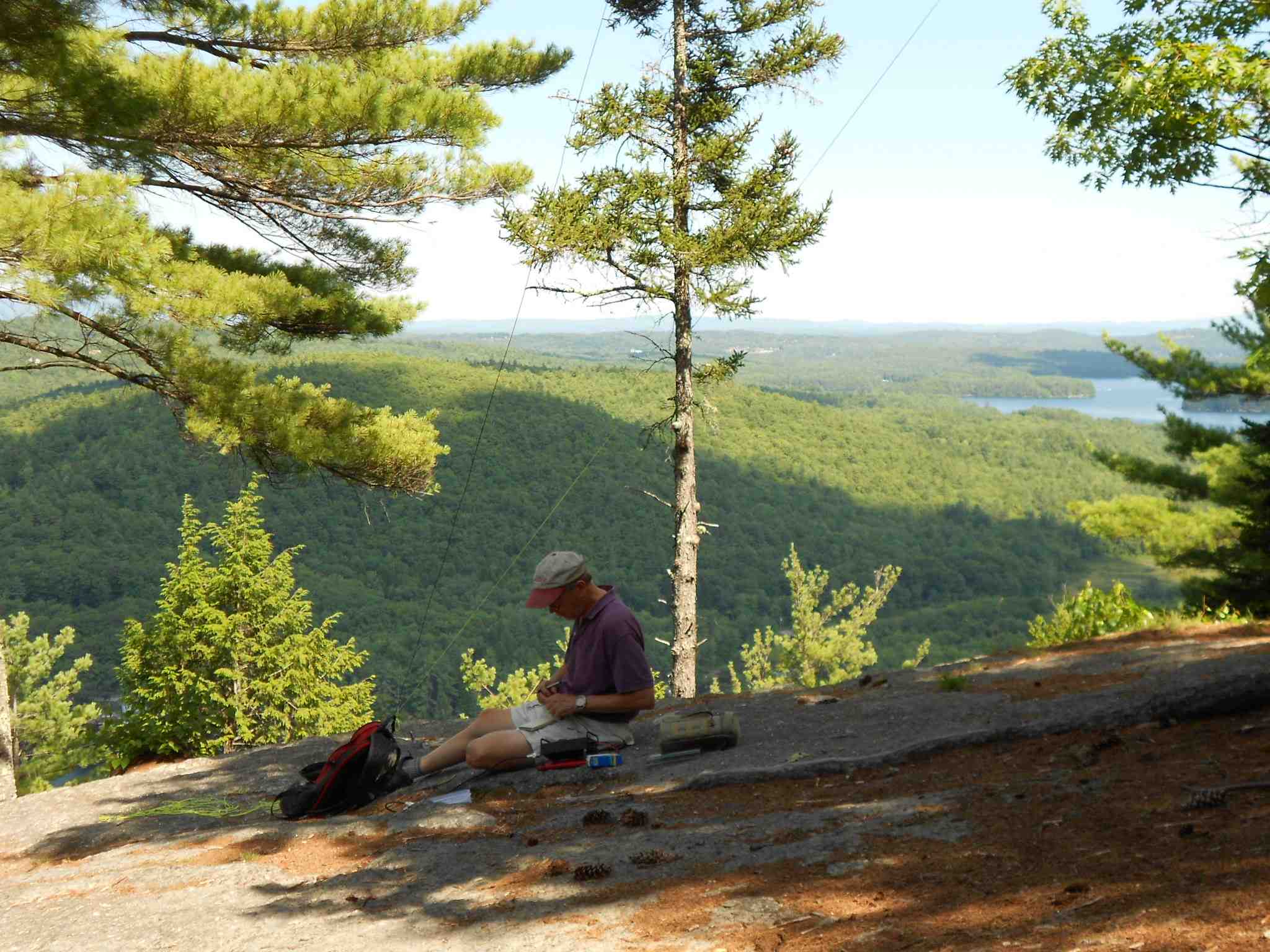 I tuned up the band a bit and there was Sam S51WO in Slovenia calling CQ. We had a
quick 599 exchange and I tuned up some more. K1CG was calling CQ. This is the Coast
Guard CW Operators Association and Ralph in Ohio was using the club call for the 226th
Coast Guard birthday special event. I was honored to work the station.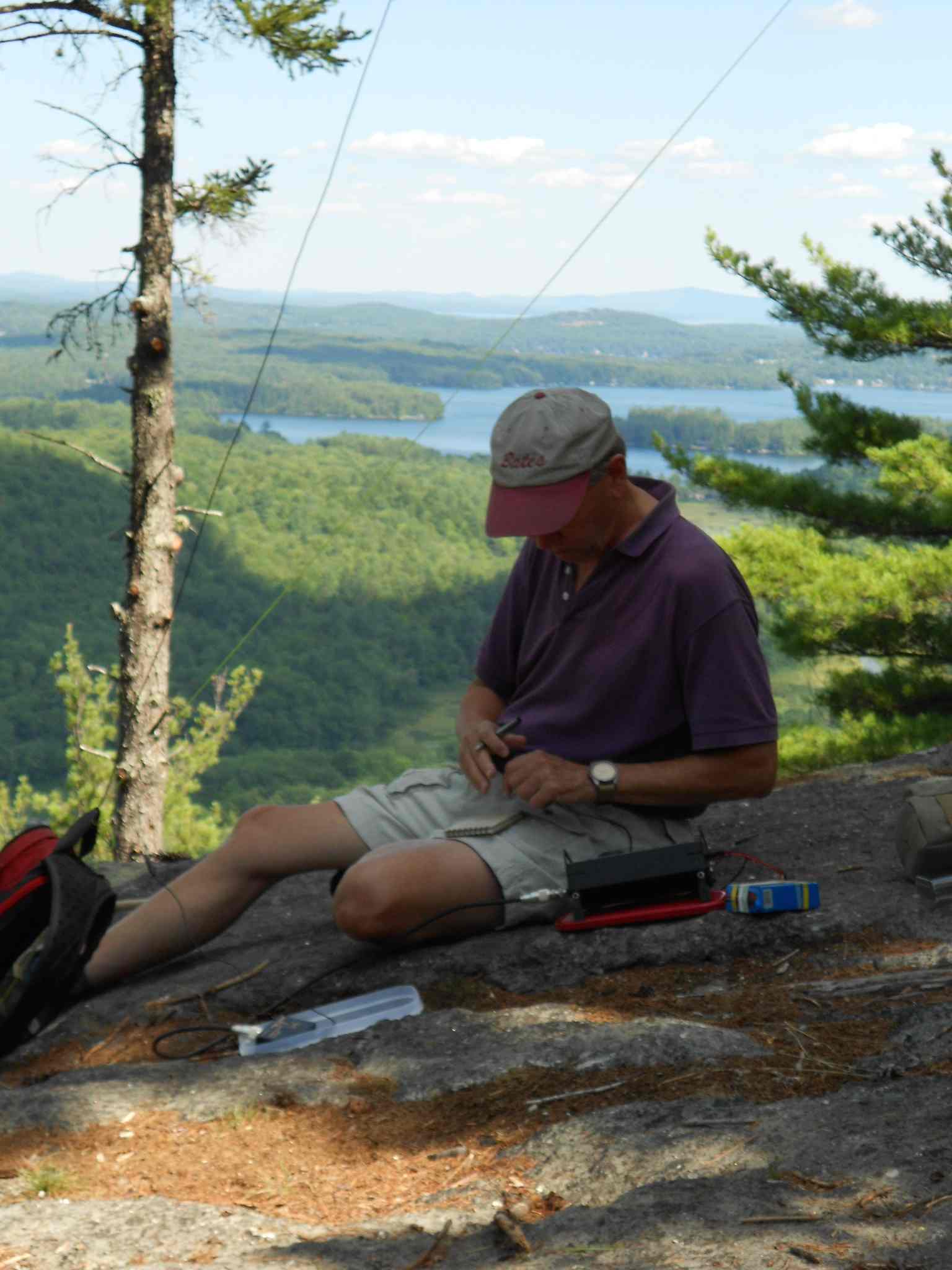 After making the three contacts we hiked back to Sky Pond and had a quick swim
to cool off. Who could ask for a better afternoon?