The Leaves Are Gone
November 2016

There are only a few oak and beech leaves left on the trees. Judy and I
walked to Shute Hill and I worked a few stations in the ARRL Sweepstakes.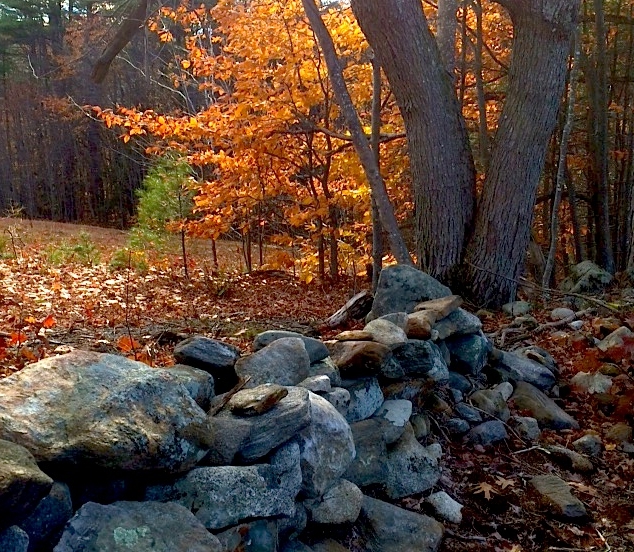 We walked into Will Ellis's small south field and I set up under an oak tree. There were still some
leaves at the top. At ground level there was a beech tree with yellow-orange leaves. It was nice to see
some color.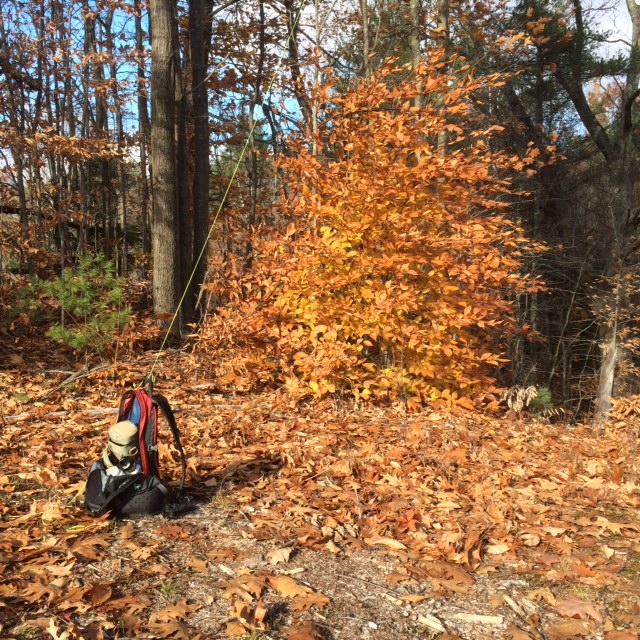 I used the KX3 with a 30 foot wire as a vertical with a 9:1 unun. The ARRL Sweepstakes was
in full swing and I worked 7 stations in less than 15 minutes. Here's my log... I've changed the
format a little to show just the essentials:

6 Nov-16 1836 14.011 WO4O CW 599 599 FL
6 Nov-16 1841 14.012 K4BAI CW 599 599 GA
6 Nov-16 1842 14.032 NO5W CW 599 599 LA
6 Nov-16 1844 14.040 KU8E CW 599 599 GA
6 Nov-16 1846 14.040 K0VBU CW 599 599 KS
6 Nov-16 1849 14.058 K6IJ CW 599 599 CA
6 Nov-16 1850 14.064 K0HB CW 599 599 MN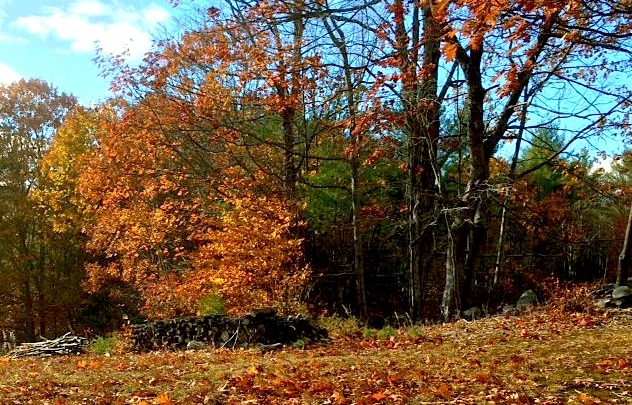 It was only 45F and pretty breezy. I wore some fingerless mitts that Judy knit for me. We can
expect snow in a couple of weeks.