QRP from Bald Ledge
September 2016

Yesterday afternoon our family hiked to Bald Ledge in New Hampton. It's a wonderful spot high
above Lake Winona. I made two quick QSOs with Puerto Rico and Michigan.





The ledge is a half hour hike from Sky Pond and offers some beautiful views. In the
background below is Lake Waukeewan in Meredith. I only operated for 5 minutes with the
KX3. I started on 20 meters and had a quick exchange with KP4/KB7Q in Puerto Rico.
Propagation was poor. I went to 30 meters and made another quick contact with Doug
K8EXB in Michigan. He gave me a 559, but he missed a lot of the exchange because
of QSB. Doug was a solid 579 to me.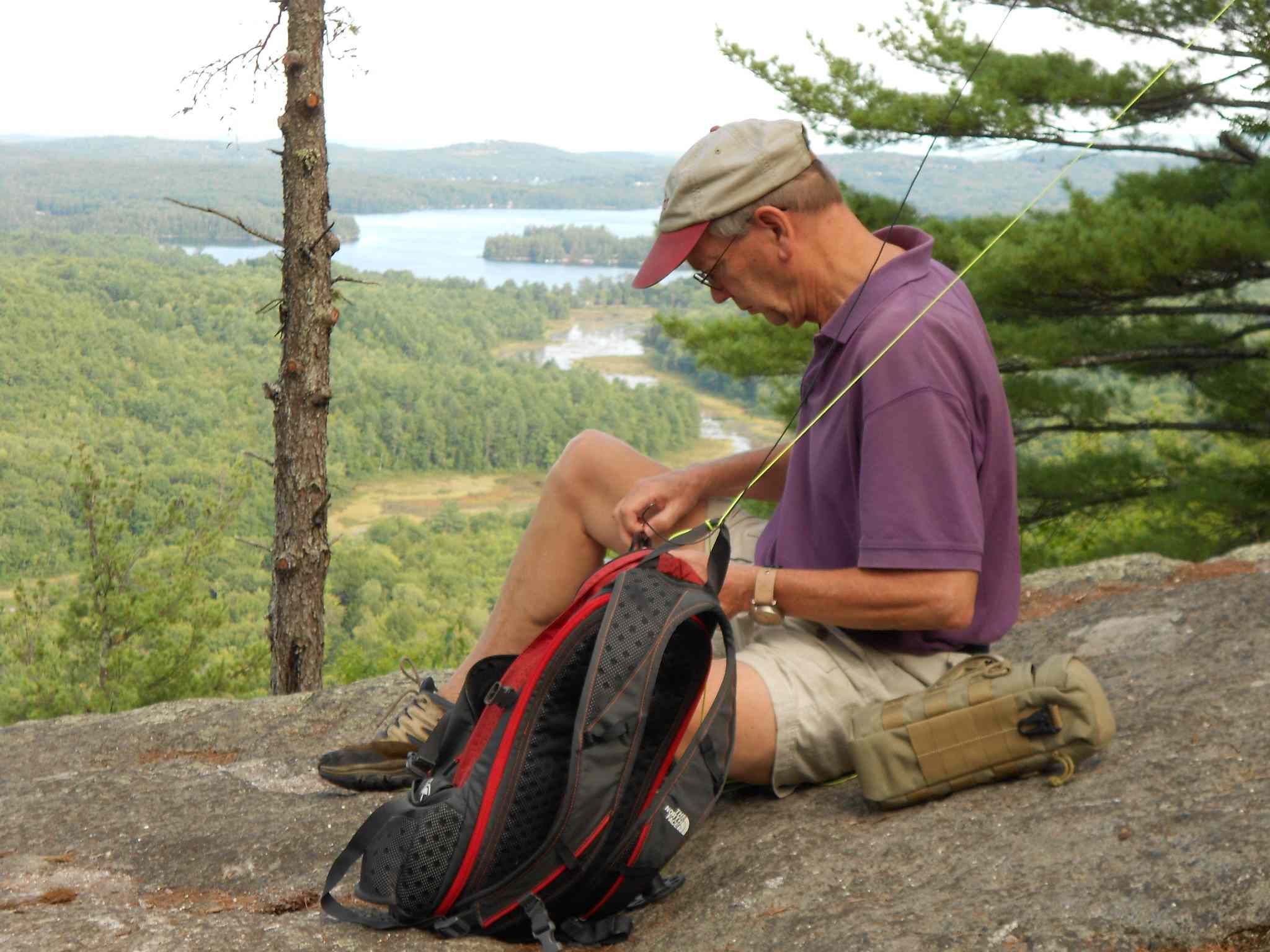 It was late afternoon so we packed up and headed back to Sky Pond.