Early Fall on Shute Hill
October 2016

Judy and I took a quick hike on Shute Hill. It was beautiful in
the sun. I worked nearly a dozen stations including Hungary,
Germany, Cayman Islands and Nicaragua. The trees are just
starting to turn color.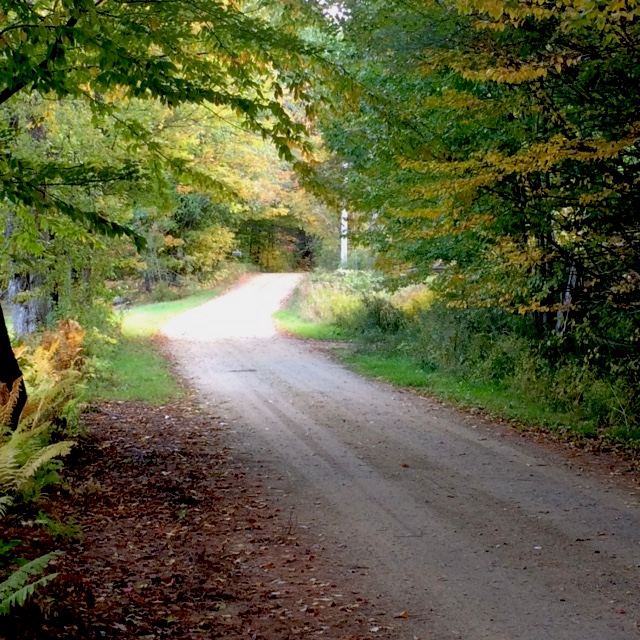 We walked down the Rufus Colby Road at the top of the hill and continued north where the road ends.
We continued on and turned up an old farm lane. Soon we came to a couple of small fields. I set up
the KX3 under an oak tree at the edge of the second field.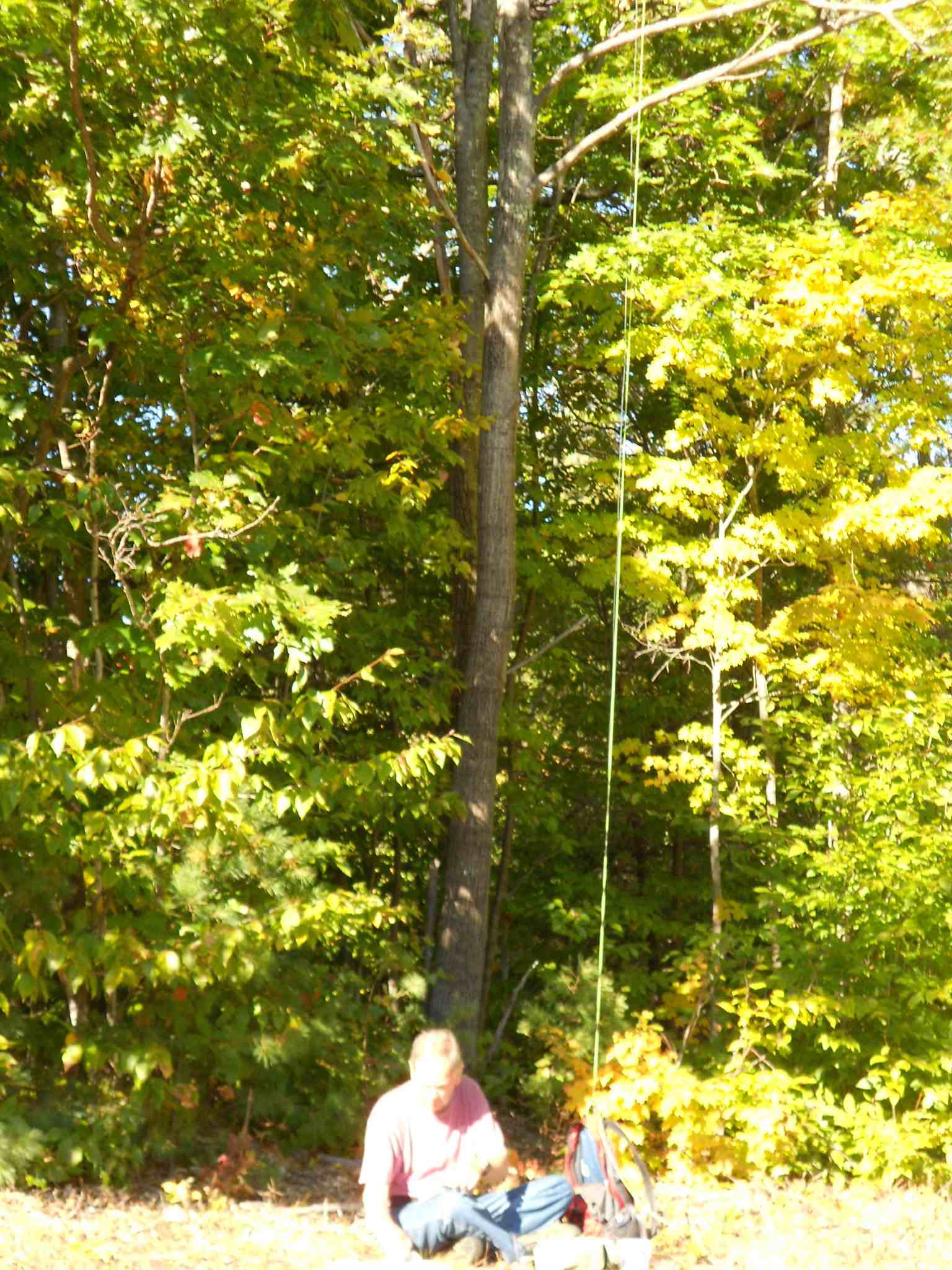 Typically, I pull my wire over a branch and then sit directly underneath it, so the wire
is vertical. I started out on 20 meters. As I tuned up from the bottom of the band, I
heard Joska HA9RT in Hungary calling CQ. We made a quick contact and I moved
up the band. Right away I realized I had forgotten about the CWT sprint. I was just
in time and there were lots of stations operating above 14.025. I worked 7 of them.
As you can see, I only operated for 12 minutes or so.
Here's my log:

5 Oct-16 1931 14.027 HA9RT CW 599 599 Hungary
5 Oct-16 1932 14.031 W5ASP CW 599 599 TX
5 Oct-16 1934 14.032 K9MA CW 599 599 WI
5 Oct-16 1936 14.036 W9ILY CW 599 599 IL
5 Oct-16 1937 14.038 W7SW CW 599 599 AZ
5 Oct-16 1937 14.038 KJ9C CW 599 599 IN
5 Oct-16 1938 14.039 N4DW CW 599 599 TN
5 Oct-16 1940 14.042 AC4CA CW 599 599 TX
5 Oct-16 1941 14.013 DL1REM CW 599 599 Germany
5 Oct-16 1942 18.071 ZF1DX CW 599 599 Cayman Isl
5 Oct-16 1943 18.077 HT7AAA CW 589 599 Nicaragua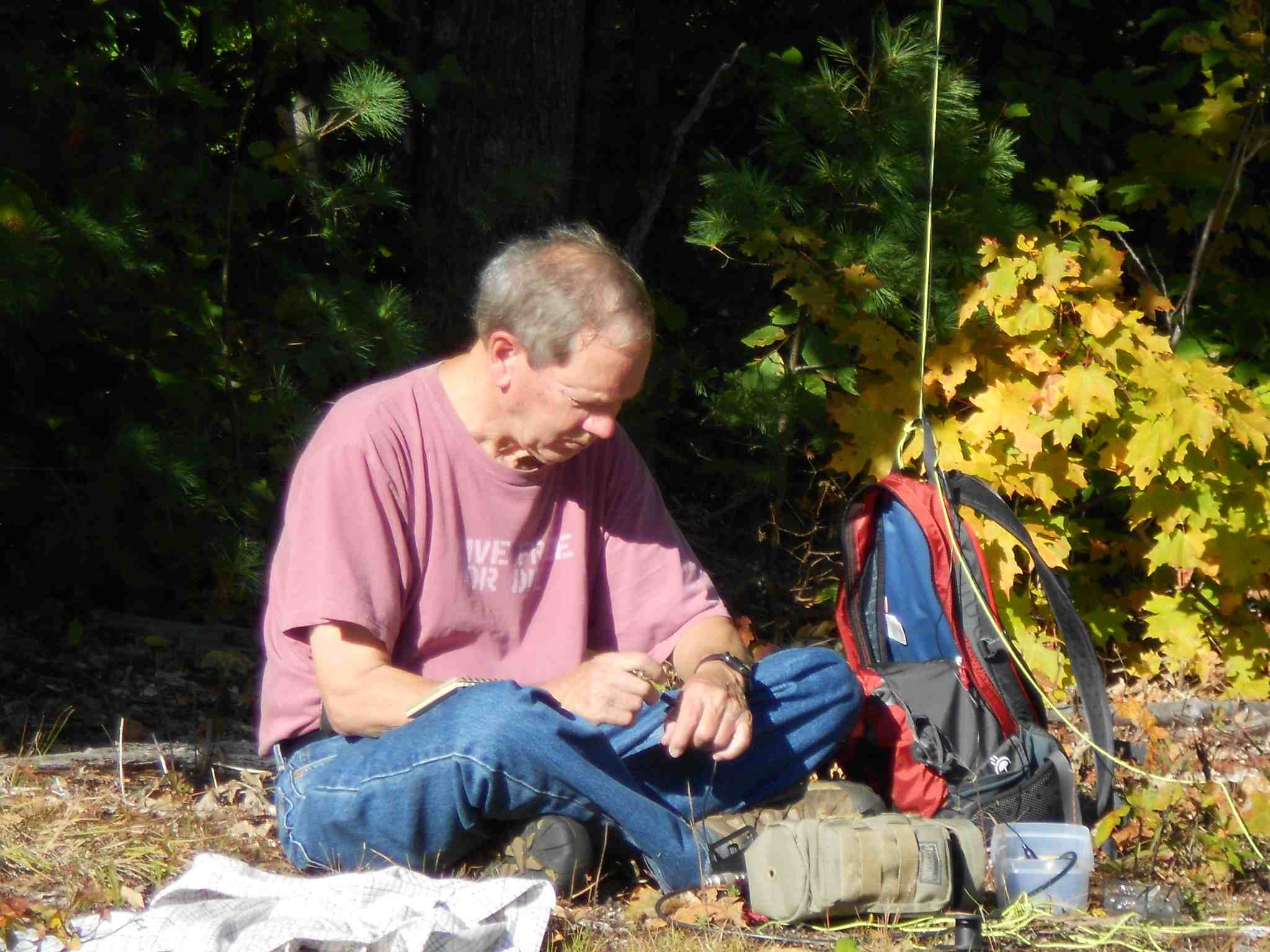 After working the U.S. stations in the sprint, I dropped to the bottom of the band again
and worked DL1REM in Germany. Then I went to 17 meters. There were a couple of
strong stations there, and I worked both the Cayman Islands and Nicaragua. I was
getting hot in the direct sun, so we packed up and headed back.

In a week or so the trees will be in full color.