Bike Ride... Two Lakes in the Fall
October 2017

It's fall in New Hampshire. Judy and I took a picnic lunch, our bikes and
the KX3, and spent the whole day at two local lakes. It was beautiful!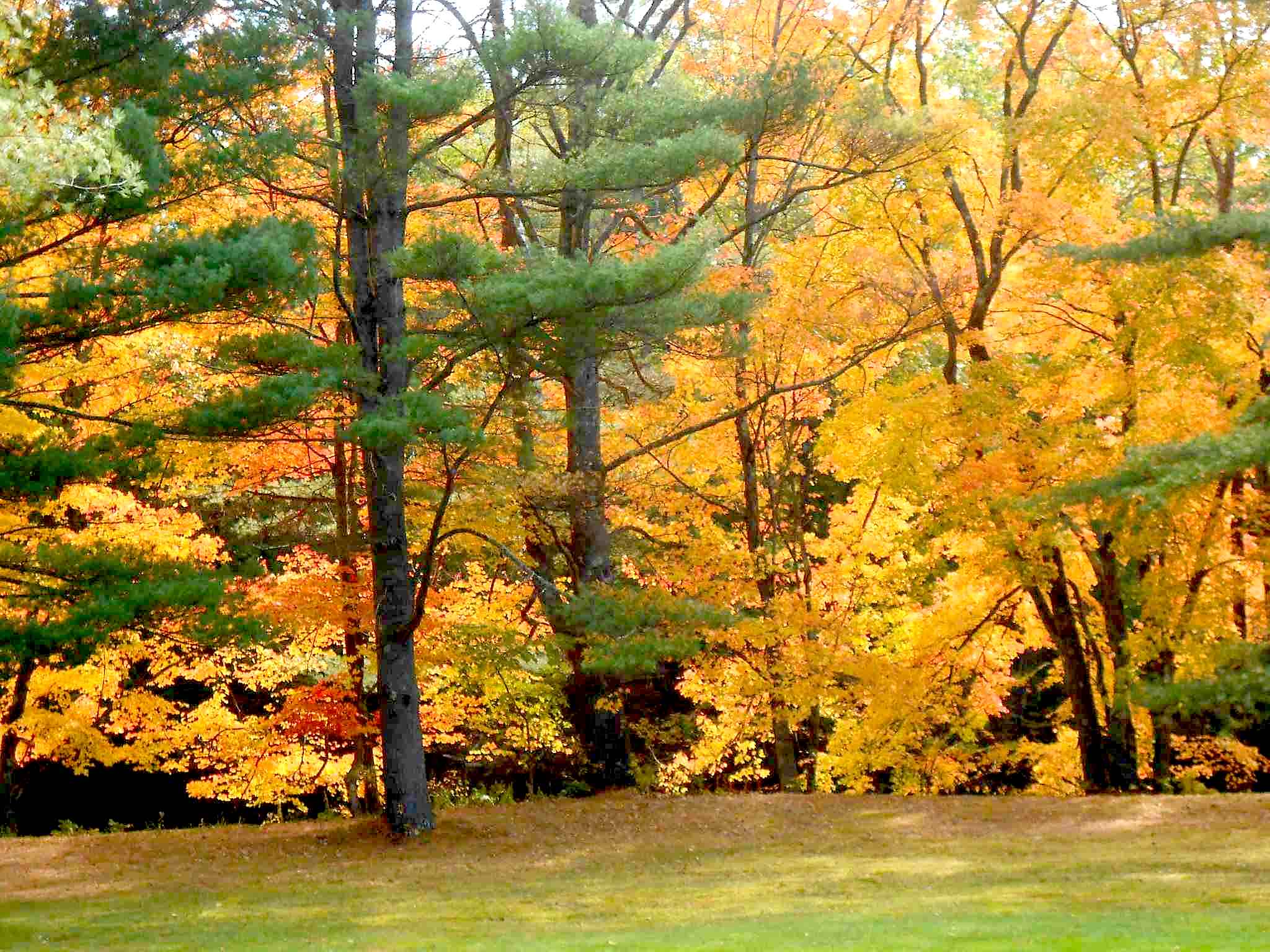 We left Potter Place shortly before noon. It was sunny and reached nearly
70F. We rode west along the old rail route and reached Eagle Pond in about
20 minutes.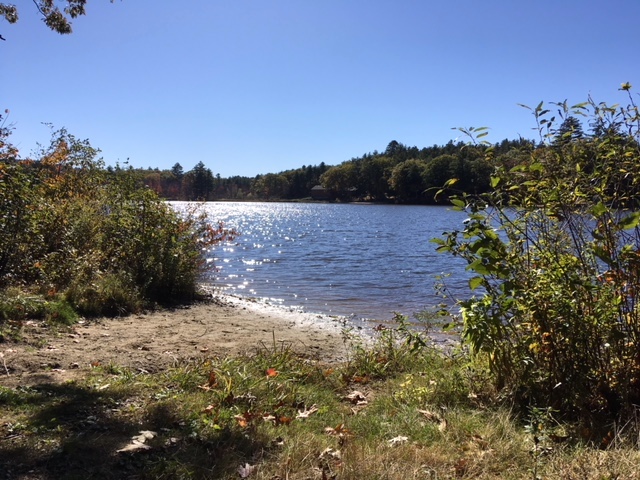 I chucked my 33 foot wire over an oak limb near the shore and sat down against an old log. The
water sparkled in the sunlight.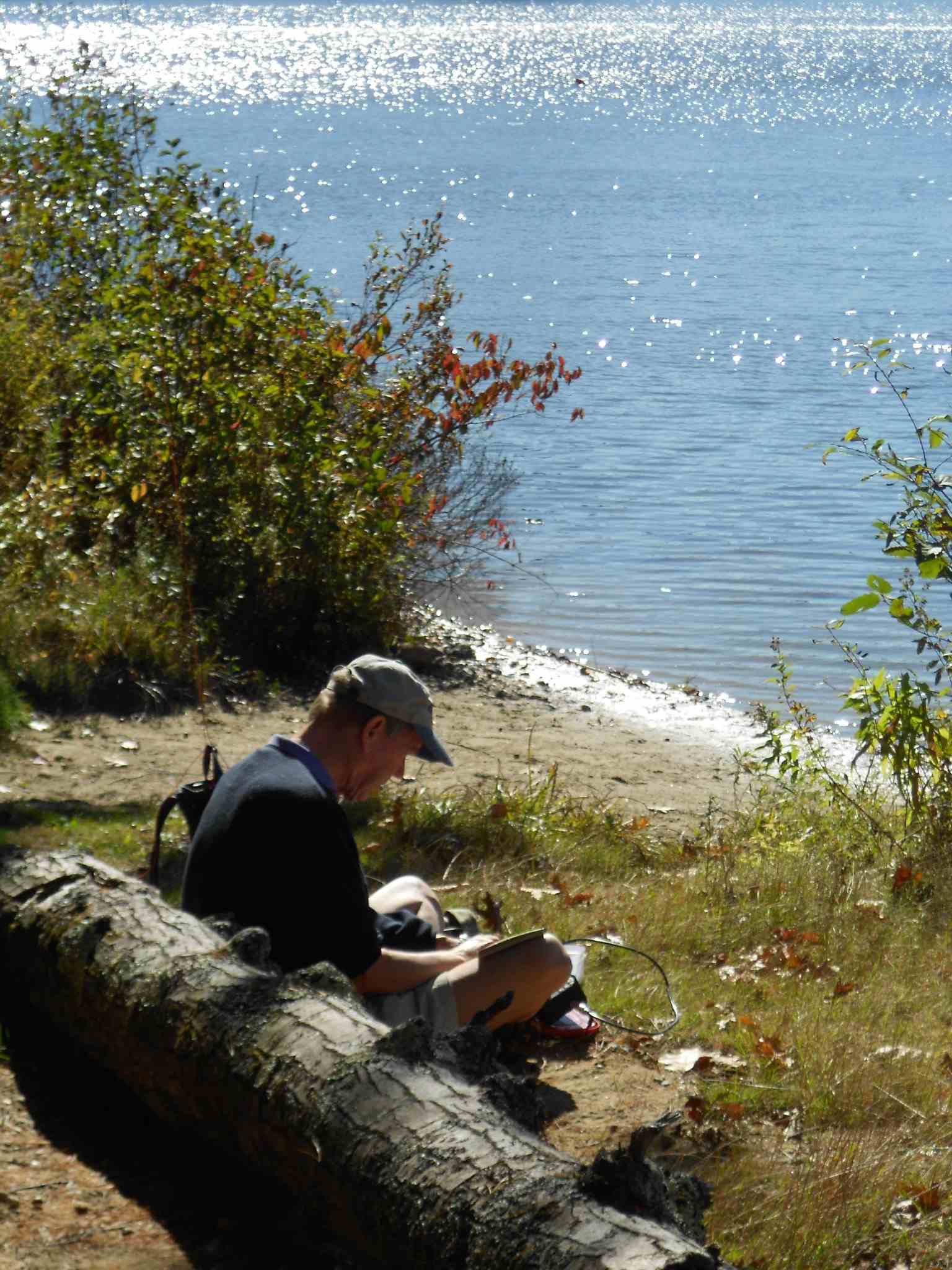 We stayed at Eagle Pond about an hour. The bands weren't great, but
I managed to work Belgium. Here's my log:

19 Oct-17 1657 14.060 WD5IWN CW 559 559 NM
19 Oct-17 1702 14.061 WA2USA CW 579 589 IN
19 Oct-17 1720 14.056 N9QS/M CW 599 599 Ill
19 Oct-17 1725 7030 WB2RPW CW 589 599 NJ
19 Oct-17 1745 14.011 ON4UN CW 599 599 Belgium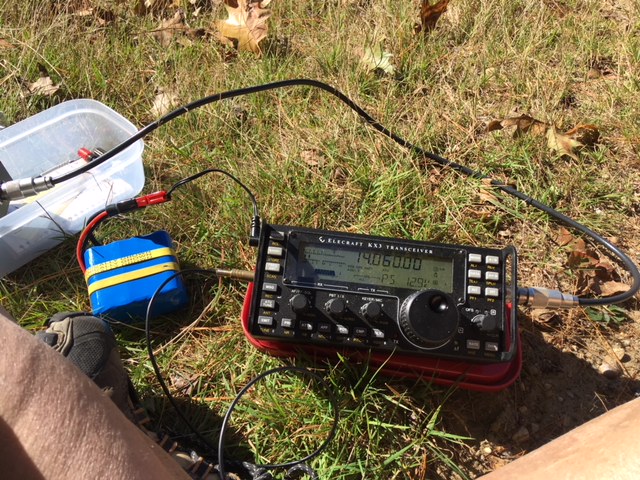 We packed up and rode back to Potter Place. What a fantastic day. We couldn't quite head home, so
we decided to stop in East Andover and ride down to Highland Lake. I'm so glad we did.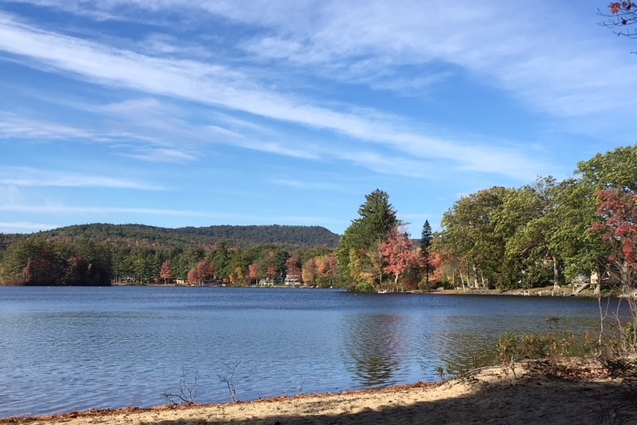 I found a small maple tree and heaved my line over a high branch. I pulled up my antenna and sat
down near the water's edge.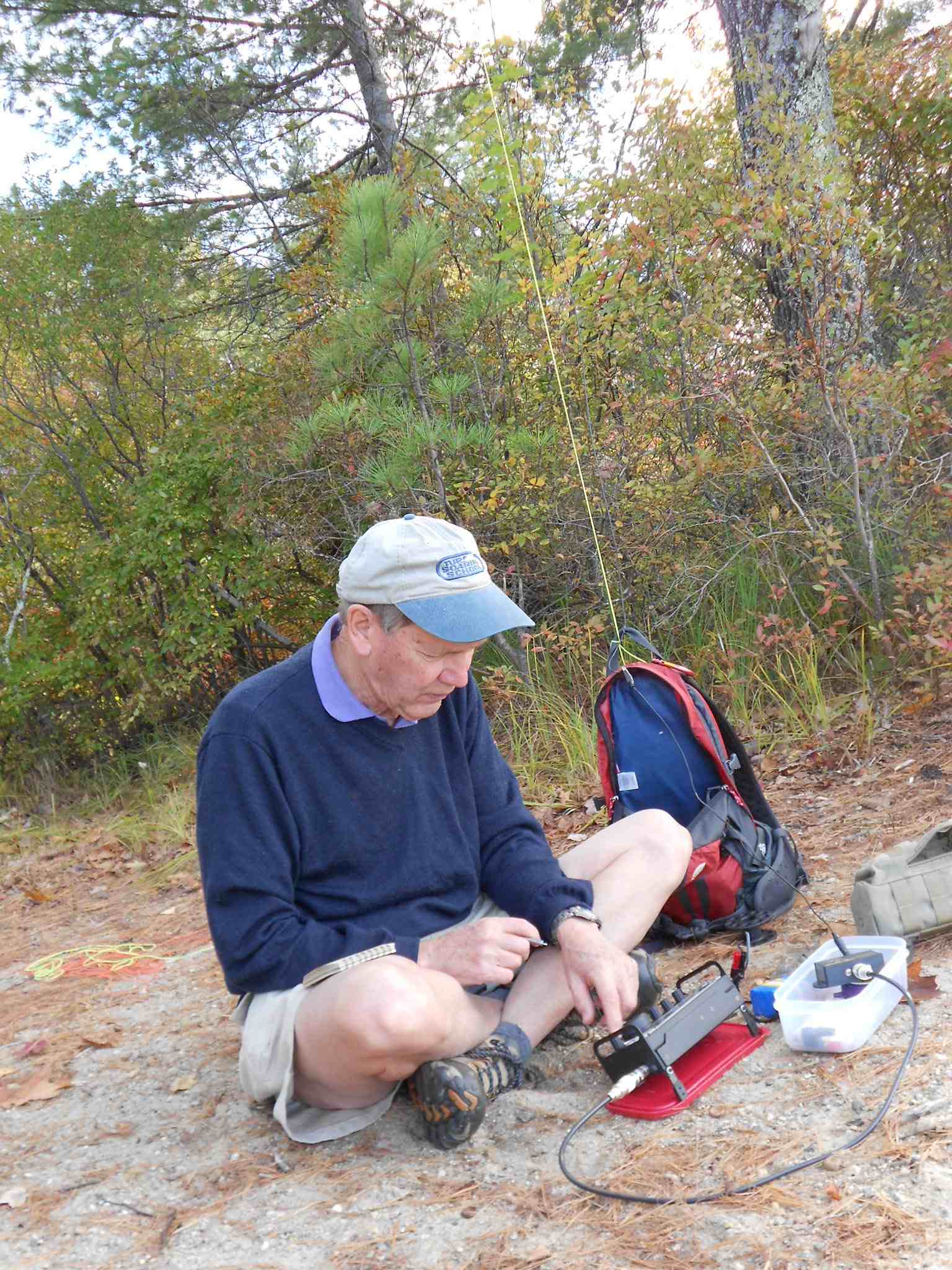 We stayed at Highland Lake about 40 minutes or so. I managed to work
another QRP station as well as France. Here's my log:

19 Oct-17 1900 14.018 F6FJI CW 549 579 France
19 Oct-17 1912 14.020 KG9N CW 599 599 Ill
19 Oct-17 1915 14.060 WG4OMM CW 579 599 FL
19 Oct-17 1920 14.060 KG8YT CW 589 589 MI

The highlight for me was working Bruce, KG8YT in Michigan. Bruce
and I have worked several times before, but not recently. He was
running 5W with a K3 and he gave me a 589. I was surprised. He
sent, "You must have a very good antenna for your signal to be
so strong." I told him him it was just a 33 foot wire. I'd say
we had a good path.

After the QSO with Bruce, I packed up and we rode our bikes
back to the Post Office where we'd parked the van. Before
leaving I got a quick snapshot of the little pond behind me.
A huge gray heron was in the shallows... but he doesn't
show in this photo.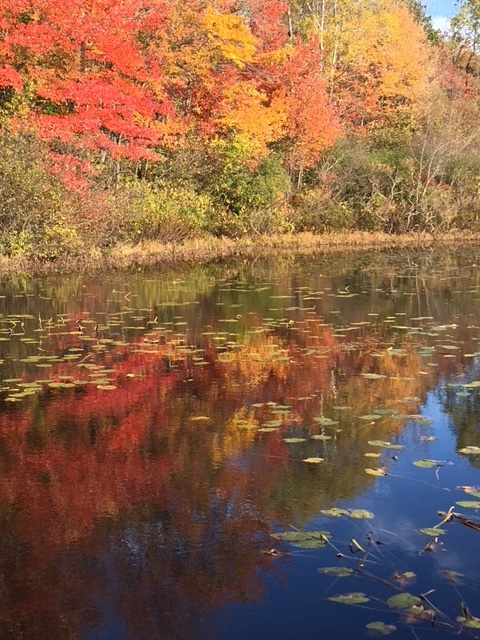 In a few more days the colors will turn to brown. I'll make the best of
the remaining splendor.