SOTA from Roundtop
October 2017

Dave K1SWL and I hiked up Roundtop in Bristol for a quick SOTA
activation this morning. It was beautiful. Dave made over 20 QSOs.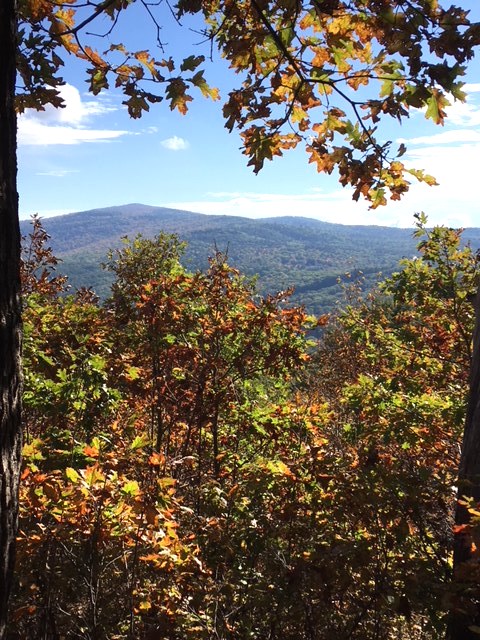 The hike is easy... maybe 10 minutes from the parking area. But the views
are fantastic. The fall color in New Hampshire won't be at peak until next
week, but it was still gorgeous.

Dave started out on 20 meters with the KX3 and a homemade half wave vertical.
One of his first QSOs was a summit-to-summit contact with Switzerland. He
was thrilled.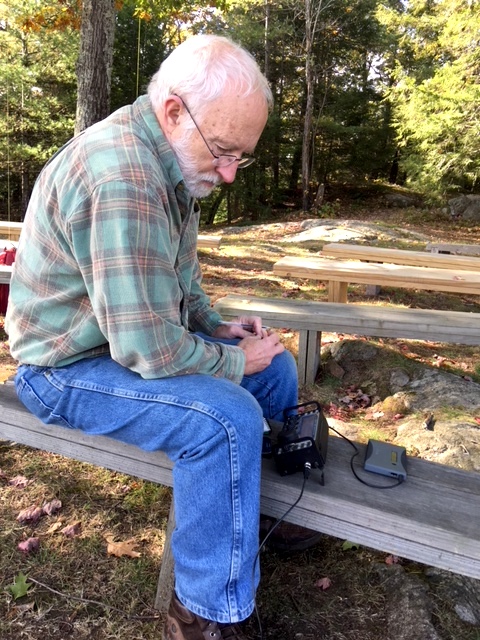 I made two quick QSOs on 20 meters with N5EE in Arkansas and N4A in
Virginia. I kept it short so I wouldn't interfere with Dave who was only 60 feet
away.

We stayed about an hour. Dave had a couple of dozen QSOs on 20 meters.
Then he switched to 40 meters and made a couple more.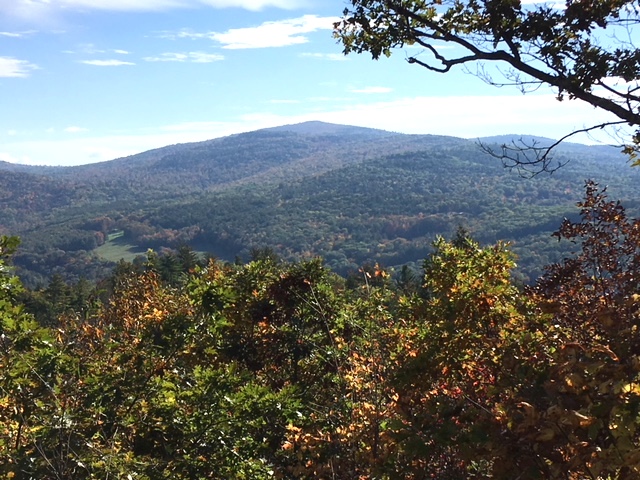 After operating for an hour we packed up and headed for lunch. We'll have a few more outings before
the leaves fall.