Bike Ride to Old Hill Village
June 2017

This afternoon I rode my bicycle in Old Hill Village for the first time
this year. It was gorgeous! And I worked Belgium, England and
Brazil.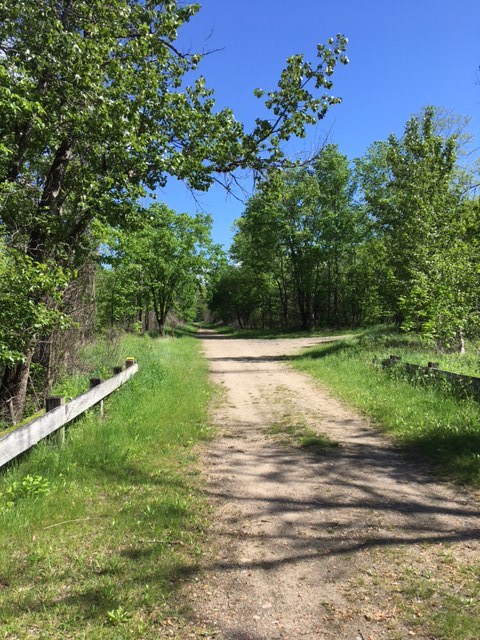 It was the first sunny day this week and nearly 70F. We've had rain for
several days and the Pemigewasset River is about 8 feet higher than normal.
Coming into Old Hill Village, I rode my bike down the steep slope that
runs along Needle Shop Brook. I could hear it roaring with spring run-off
as I approached. The brook turned to white froth as it passed over the water
fall on its way to the Pemigewasset.

I rode south for nearly a mile, but had to turn around because the river was
so high, it was flooding the road.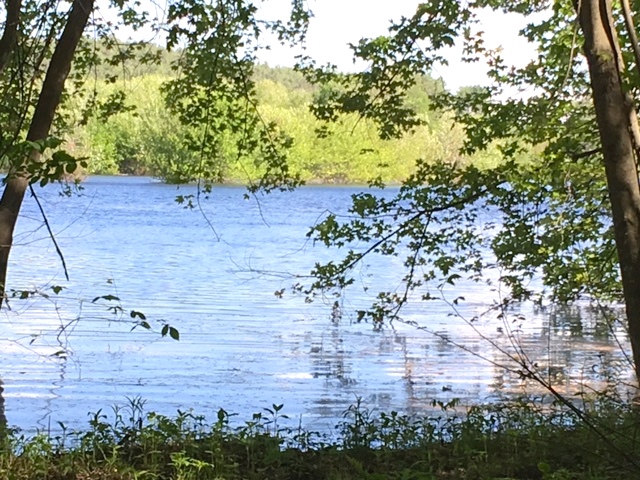 I returned north into the center of the old village. The entire town was moved in the 1940's to make
a flood control area for the Franklin Falls Dam downstream. I operated while sitting on the old
village sidewalk. It was a perfect place to escape from the poison ivy growing everywhere.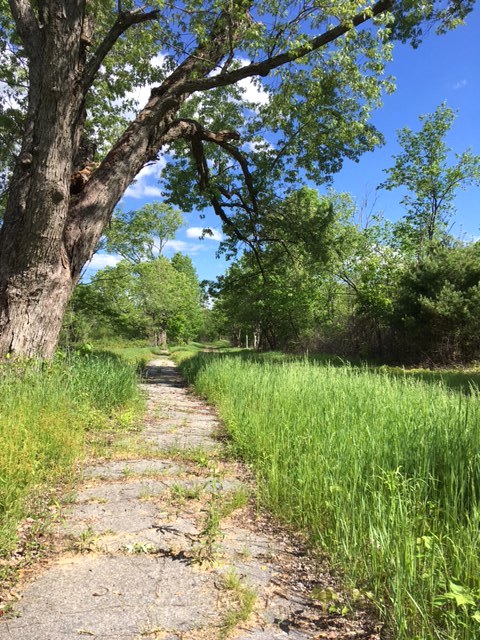 I tossed my line over the huge maple tree and set up the KX3 on 20 meters.
There were a few strong stations on the band, but none of them could hear
me very well. The first contact was with Belgium OT4A. It was just a quick
exchange, but it put a smile on my face.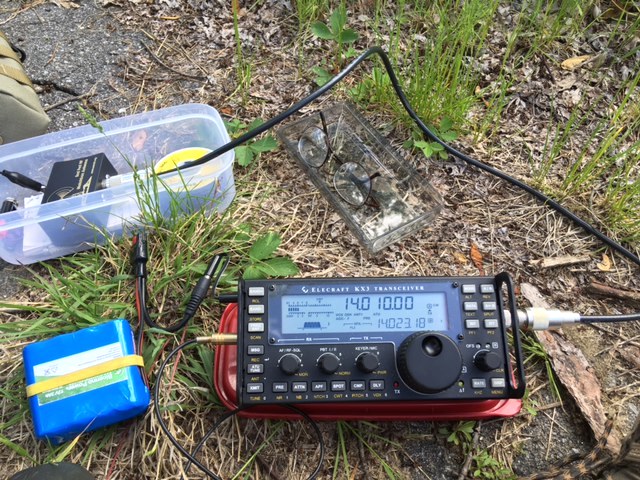 As I tuned up the band I heard my old friend Tom G3HGE in England finishing a QSO with
another station. I called him. "It's been a long time," he sent. He gave me a 559 but said after
chatting a bit that I had dipped to 449. He was very strong the whole time.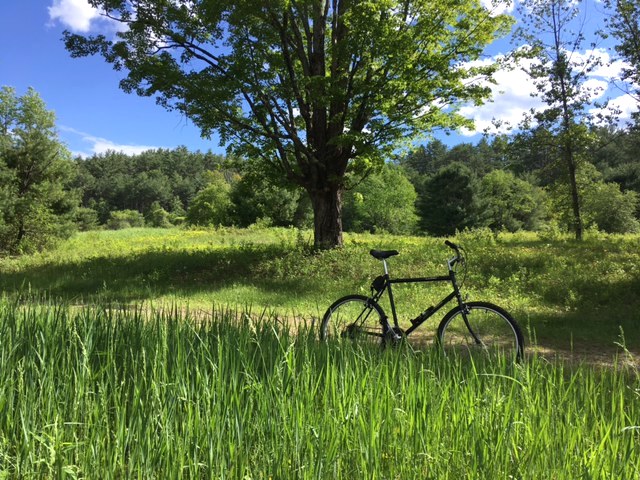 Before packing up I made one more contact. PV8ADI in Brazil was calling CQ. I answered, but
it took several tries for him to copy me. We completed a short exchange, and I headed back to
Shop Road and the car.

Honestly... I love this place... there's nearly 4000 acres of beautiful fields and woods along
the riverside. I will come here as often as I can.