CWOPS Sprint on the Pemi
August 2017

This afternoon I rode my bike up the trail alongside the Pemigewasset River.
I operated in the CWT Sprint and worked a dozen stations in about 20 minutes.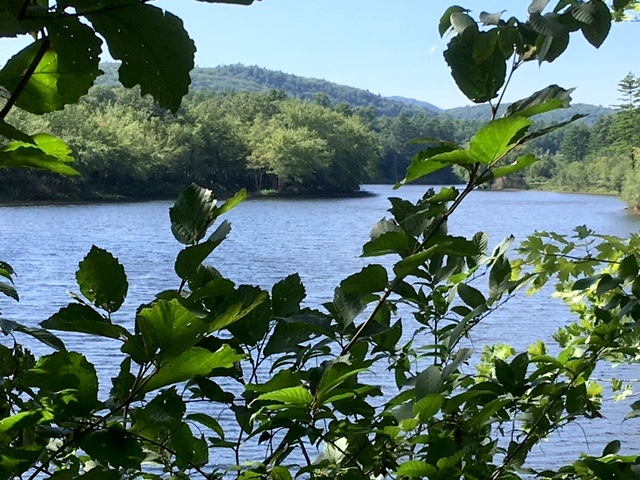 It was a perfect August afternoon. I rode north about a mile alongside the river and set up under a
huge pine tree. I ran the KX3 on 20 meters with a 33 foot wire as a vertical thrown over a branch.
I sat down at the edge of the trail.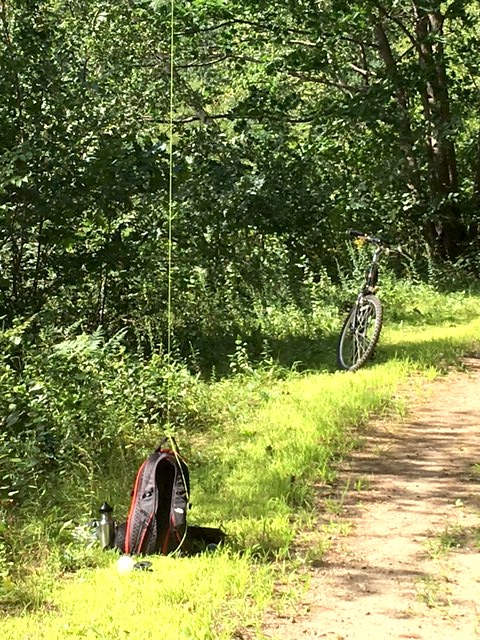 I set up a little after 3:00 pm local time and the CWT sprint was in full
swing. Stations were easy to work.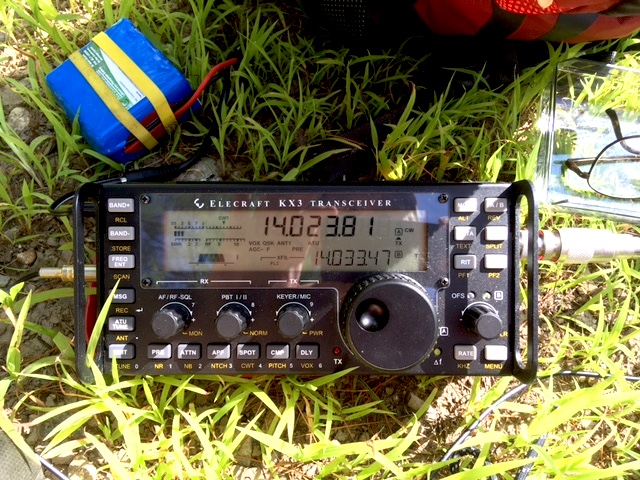 Here's my log. I changed the entries to show QTH instead of member number.

16 Aug-17 1910 14.042 N5RP CW 599 599 IL Bob
16 Aug-17 1912 14.040 NC6K CW 599 599 CA Eric
16 Aug-17 1913 14.039 K3WA CW 599 599 IL Bill
16 Aug-17 1915 14.036 K5AX CW 599 599 TX Tom
16 Aug-17 1917 14.035 N5PHT CW 599 599 TX Gary
16 Aug-17 1917 14.030 N5AW CW 599 599 TX Marv
16 Aug-17 1919 14.032 AD8J CW 599 599 NC John
16 Aug-17 1920 14.027 N4IQ CW 599 599 SC Bill
16 Aug-17 1921 14.025 K4RO CW 599 599 TN Kirk
16 Aug-17 1922 14.025 W7ZRC CW 599 599 ID Rod
16 Aug-17 1926 14.022 PV8ADI CW 599 599 Brazil Ed
16 Aug-17 1927 14.042 K5CM CW 599 599 OK Con