Early Spring on the Pemi
April 2017

I walked down to the Pemigewasset River today and worked Italy
and France. It was 65F and beautiful.

At the bottom of the hill Weeks Brook was flowing normally
again. Three days ago it was flooded to the top of the bridge.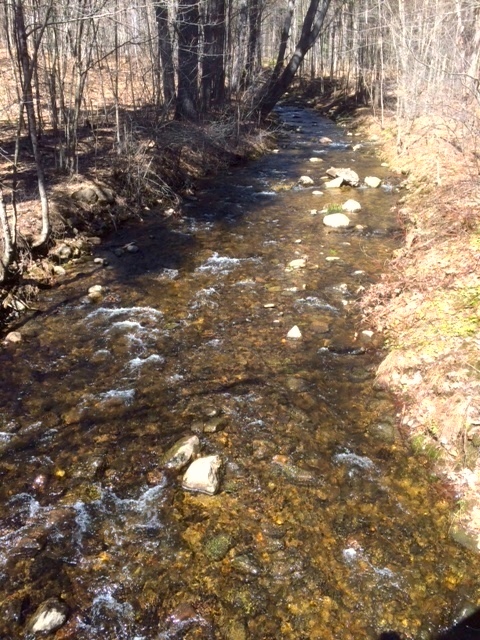 Shaw Cove was flooded and above its normal level by 5 feet. Several ducks
were swimming in the quiet waters close to shore.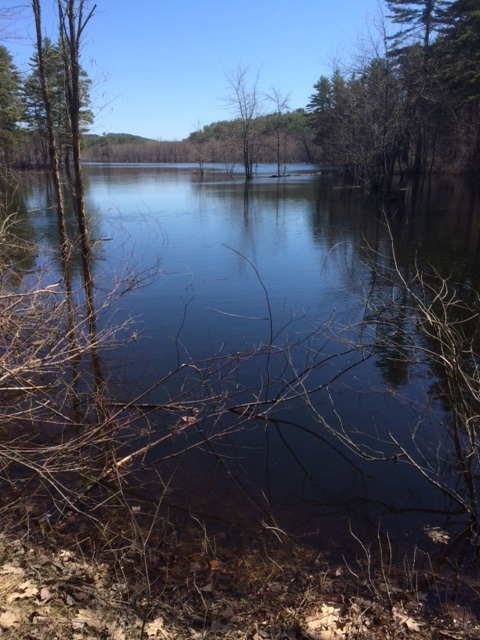 I walked away from the flooded area and threw a 33 foot wire over a pine
branch. I sat down by the side of the trail and started out on 20 meters.
Propagation has been awful the last few days because of solar flares.
In spite of the poor conditions, I managed to work Bob F6EJN in France.

Here's my view of the trail from my operating position.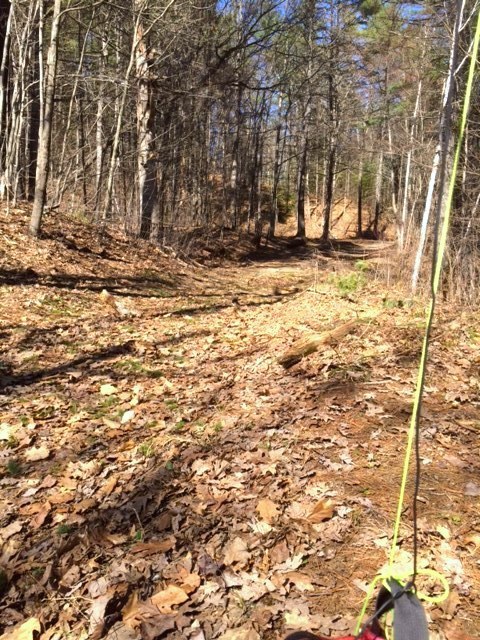 I tuned down the band a bit and heard IW7DMH calling CQ. I made a
quick contact with Enzo and then packed up up for the return hike.