Hike Up Wadleigh Road
August 2017

Judy and I hiked a couple of miles up Wadleigh Road. It's an old logging
road and goes for miles. It was a beautiful day! I worked New Mexico,
Wisconsin and Arkansas.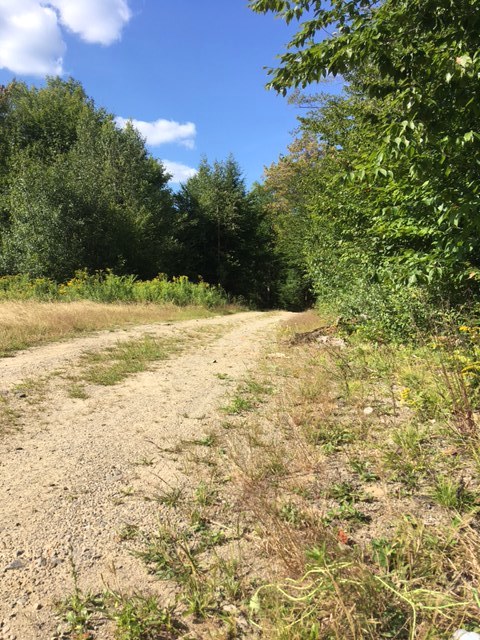 We walked north along the old road and finally stopped in an old logging
yard. It was sunny here and the silence was broken only by the sounds
of crickets. I threw my line into a tall maple tree and sat down at the edge
of the road with the KX3 on 20 meters.

Right away I heard Tom KG8P calling CQ POTA. He answered my call
and we exchanged 599s. If I have it right, he was in Arkansas at KFF-1081.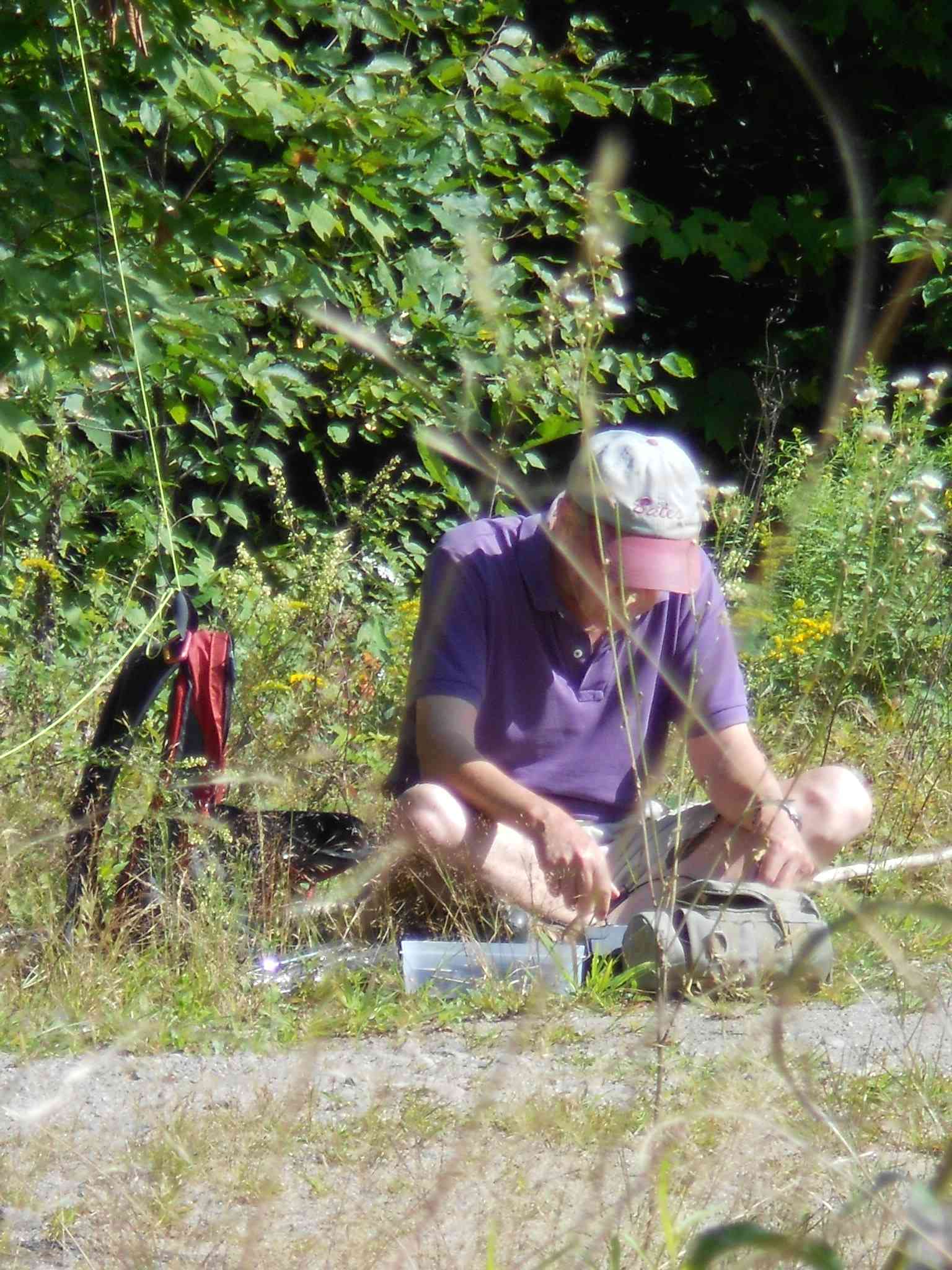 Next I worked Larry WB9ICH in Wisconsin. He gave me a 559 but
I was strong enough that we chatted for more than 10 minutes. He
had a really nice 599 signal.

Before packing up I called Paul KW7D in New Mexico. He was
strong as usual and he gave me a 569. He's a regular on 20 meters
and we've worked a couple of dozen times.

Before heading back to the car, I got a quick photo of some goldenrod
at the edge of the road. It's everywhere and very fragrant.