Bike Ride to Potter Place Railroad Stn
June 2018

Judy and I rode our bikes from Andover to Potter Place this
afternoon. It was beautiful... 75 degrees and sunny. I worked
Finland, Ecuador and the Czech Republic.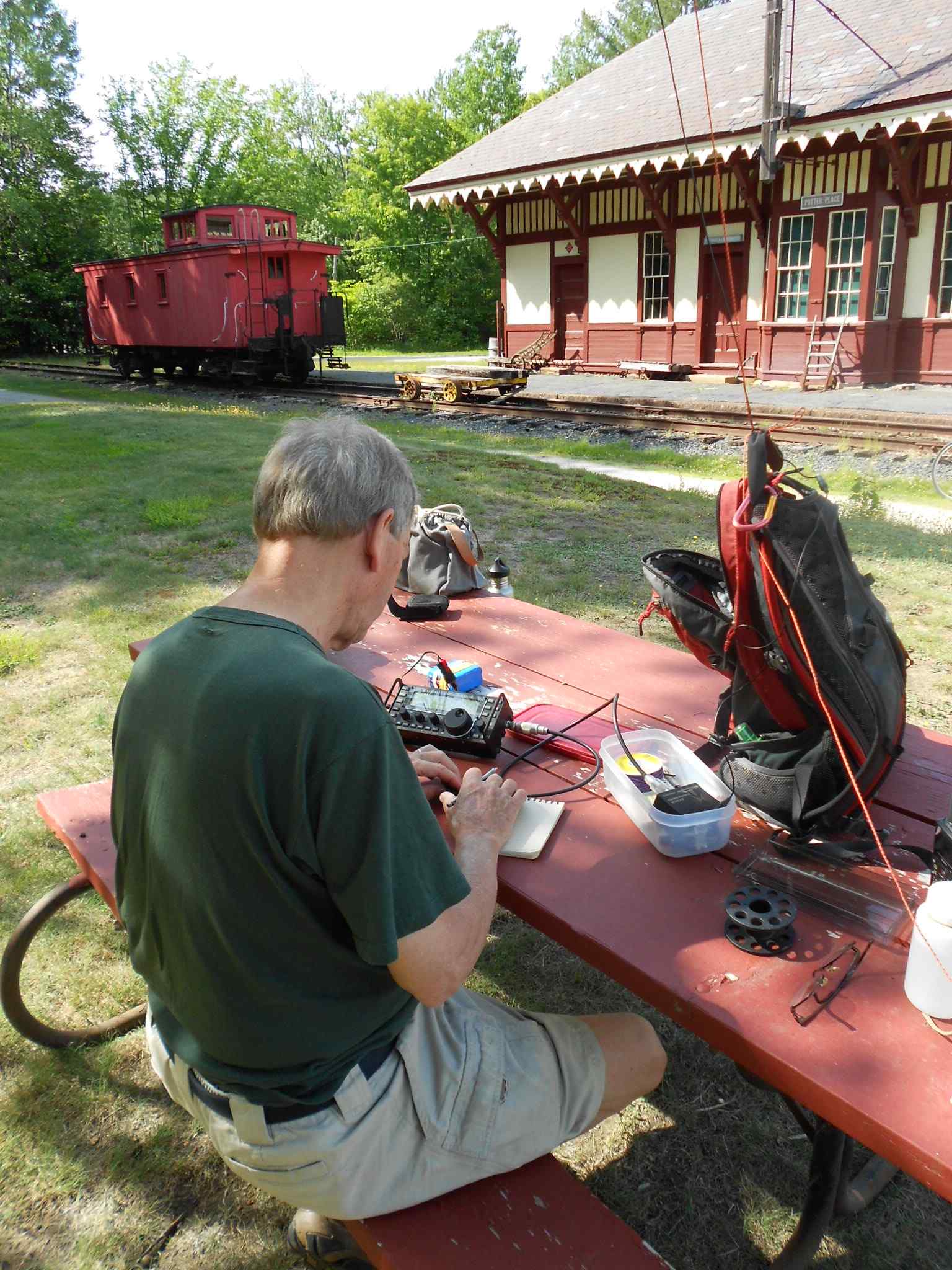 I set up the KX3 at a picnic table under a maple tree across from the station.
I had a 30 foot wire hanging from an overhead branch.

20 meters was pretty bad... very few stations. I was pretty excited to work
OH6NVC in Finland. I didn't expect to work anyone else when I heard a
special event station in Ecuador calling CQ. I worked HD18FIFA and soon
after worked another... HG18FIFA. Before packing up I worked OK2RZ,
Jiri in the Czech Republic. We stayed about 45 minutes and rode back
to Andover.

Back home, Judy made strawberry shortcake for Father's Day. Can't beat it!