Early Fall on the Pemi
September 2019

It's early fall, and a perfectly stunning day. Today I ride my bicycle along the
Pemigewasset River and work England.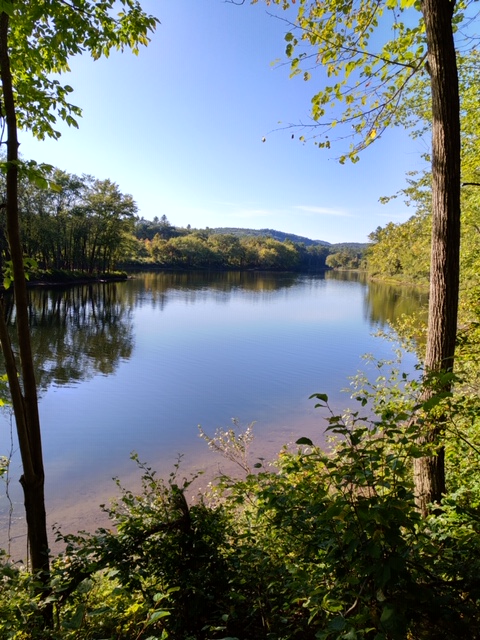 I ride about a mile and a half. I stop along the bank and take a snap shot. Everything
is so still. The crickets sing their last summer song. Golden rod and asters line
the old trail. It is nature's last hurrah.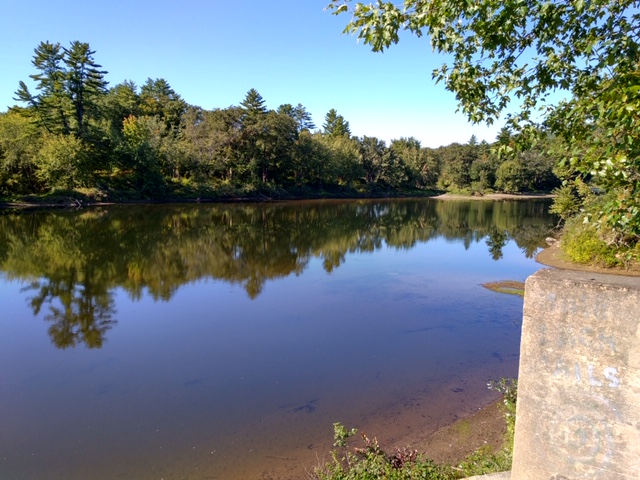 I stop at the old bridge abutment. The road once crossed the river to Hill. There is a small clearing
near the bridge and I set up the Weber MTR-3B. I put up a 20 meter dipole as a vertical. There's
not much activity on the band but M0UNN is very strong. Jay answers my call from his location
near Manchester, England. He gives me a 579 and I'm thrilled that he can even hear my 3 watt signal.
He's running 400 watts to a 3 element beam.

After the QSO I take a snapshot downstream.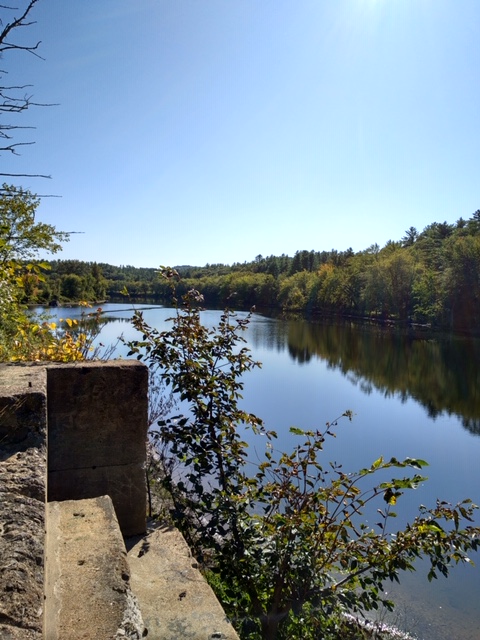 The ride back is a constant reminder that days are getting shorter. The
pungent odor of fall is in the air.