Fall at Knox Mountain
October 2020

Judy and I hiked to the old cabin at Knox Mountain this afternoon.
I worked one station in Ontario and another in Virginia on 40 meters.
On the way Judy took a snap shop of me in a cathedral of gold.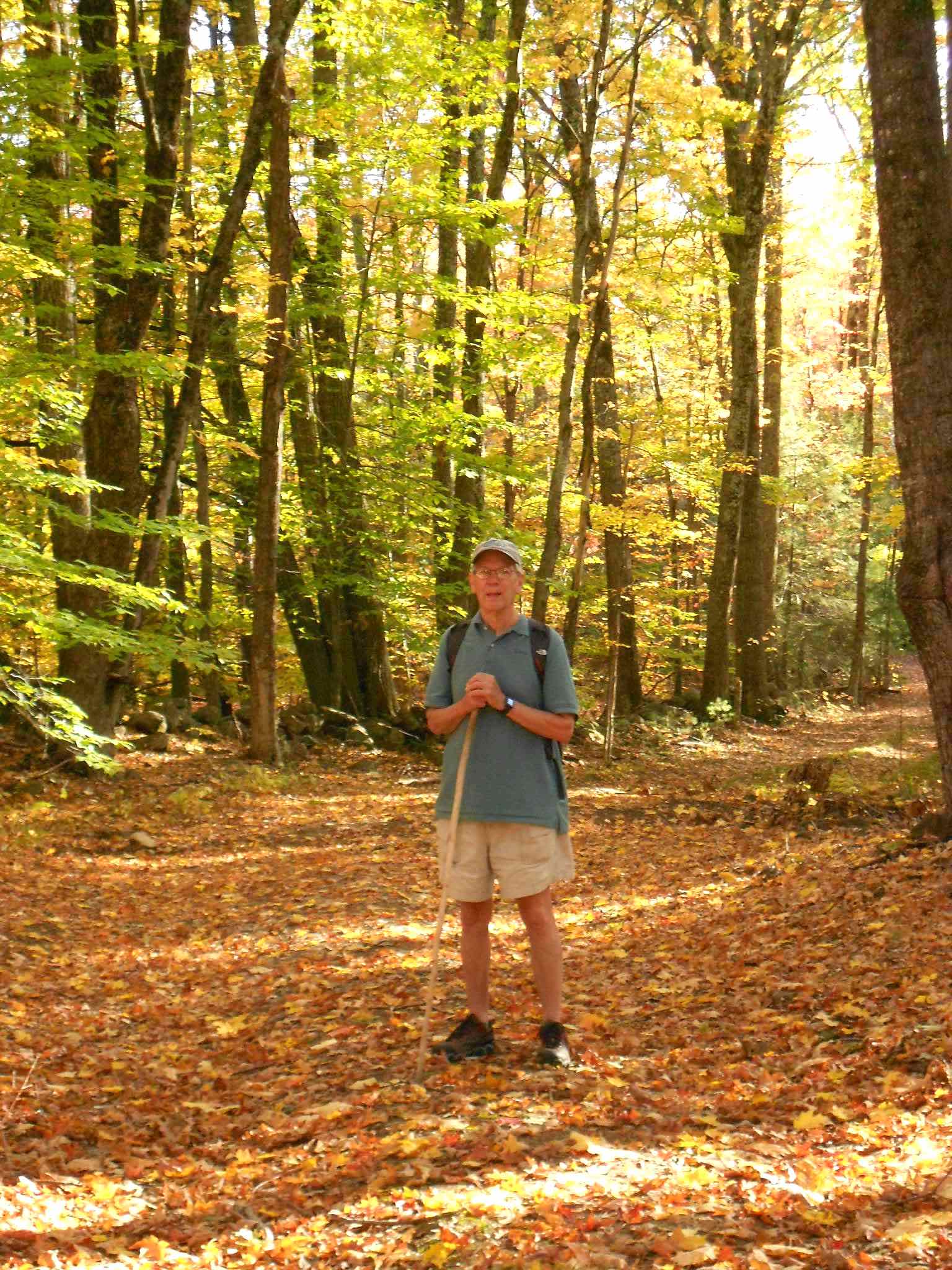 The hike up to the cabin is about a mile from the road. It's just a trail through the woods,
but at this time of year, it's stunning.

Today was unusually warm... 73F. We basked in the sun at the edge of the pond. It was
fantastic. I tossed a line into a cherry tree and sat on the grass near the cabin. The bands
weren't great, but I made a couple of contacts on 40 meters.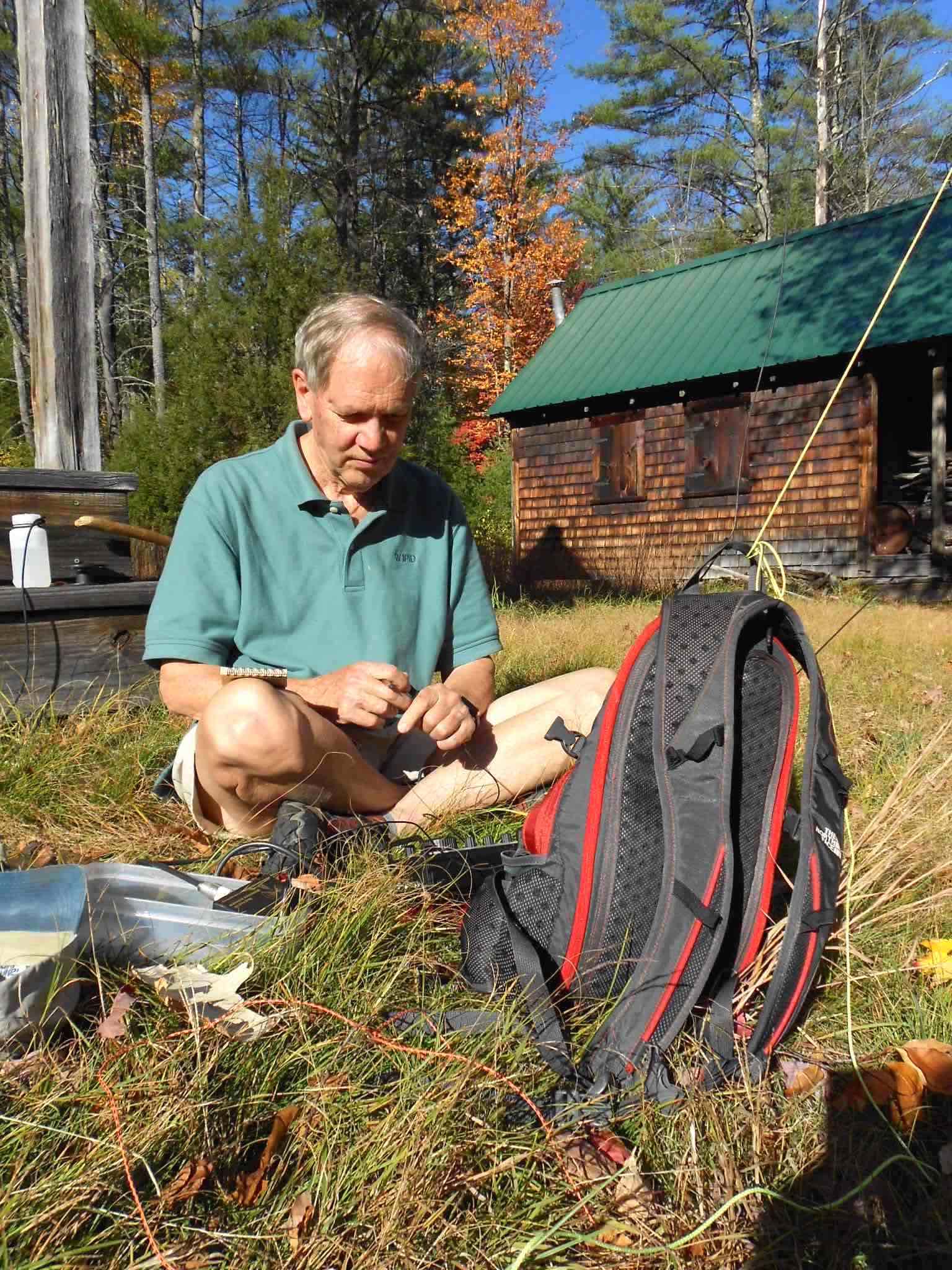 VE3KZ, Bob in Ontario gave me a 579. He was 599. The second QSO was with Hank in
Virginia. He gave me a 559 and mentioned that the last time we met on the air, I was on a bicycle
trip along the Pemigewasset River.

The hike back took half an hour. We were met with a radiant field across the road with the sunshine
streaming towards us from the west.