Fall Color on Shute Hill
October 2020

Judy and I hiked up Shute Hill this afternoon. We were drenched in
gold, orange and red. The fall colors are spectacular. I worked
Germany, France and Florida with the KX3.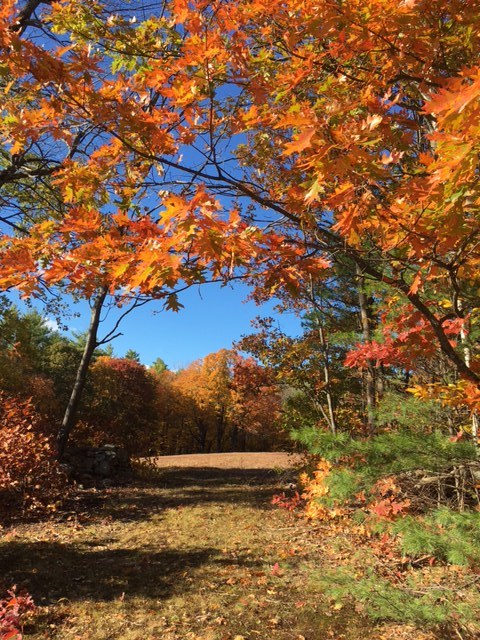 We walked up the Rufus Colby Road and into Will Ellis's lower field. It
was cool... in the 50s, and it was breezy. But in the sun, warm and comfortable.
I tossed a line into a brilliant maple tree at the edge of the field, and pulled up
a 30 foot wire. I sat underneath the tree on the ground with the KX3 in front
of me. 20 meters was pretty active with the Worked All Germany contest.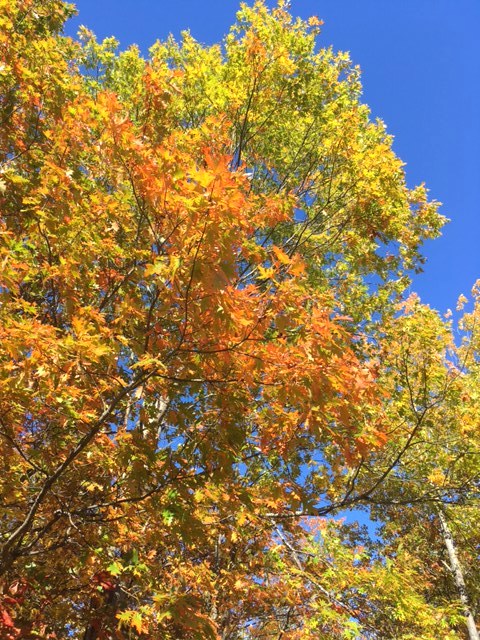 My antenna tree

I worked three Germans and then answered a CQ from W4MQC who has a
summer home in New Hampshire. We have talked many times. Alan gave me
a 579 from Florida where he was visiting his daughter. He was a 589 to me.

Here's my log:

17 Oct-20 1857 14.026 DL8DYL CW 599 599 Germany
17 Oct-20 1858 14.031 DK0MM CW 599 599 Germany
17 Oct-20 1859 14.045 W4MQC CW 579 589 Florida
17 Oct-20 1911 14.038 DQ1A CW 599 599 Germany
17 Oct-20 1913 14.015 F5PLC CW 559 579 France

Before packing up I worked a French station. Mike gave me a 559.

I took one last snapshot along the Rufus Colby Road on the way back to
the car.