Two Bike Rides to Andover August, 2011

- Part One -

Judy and I rode our bikes today along the
old Northern Railroad route through
Andover to Eagle Pond. We stopped
briefly, and I worked a station in Germany
before continuing on.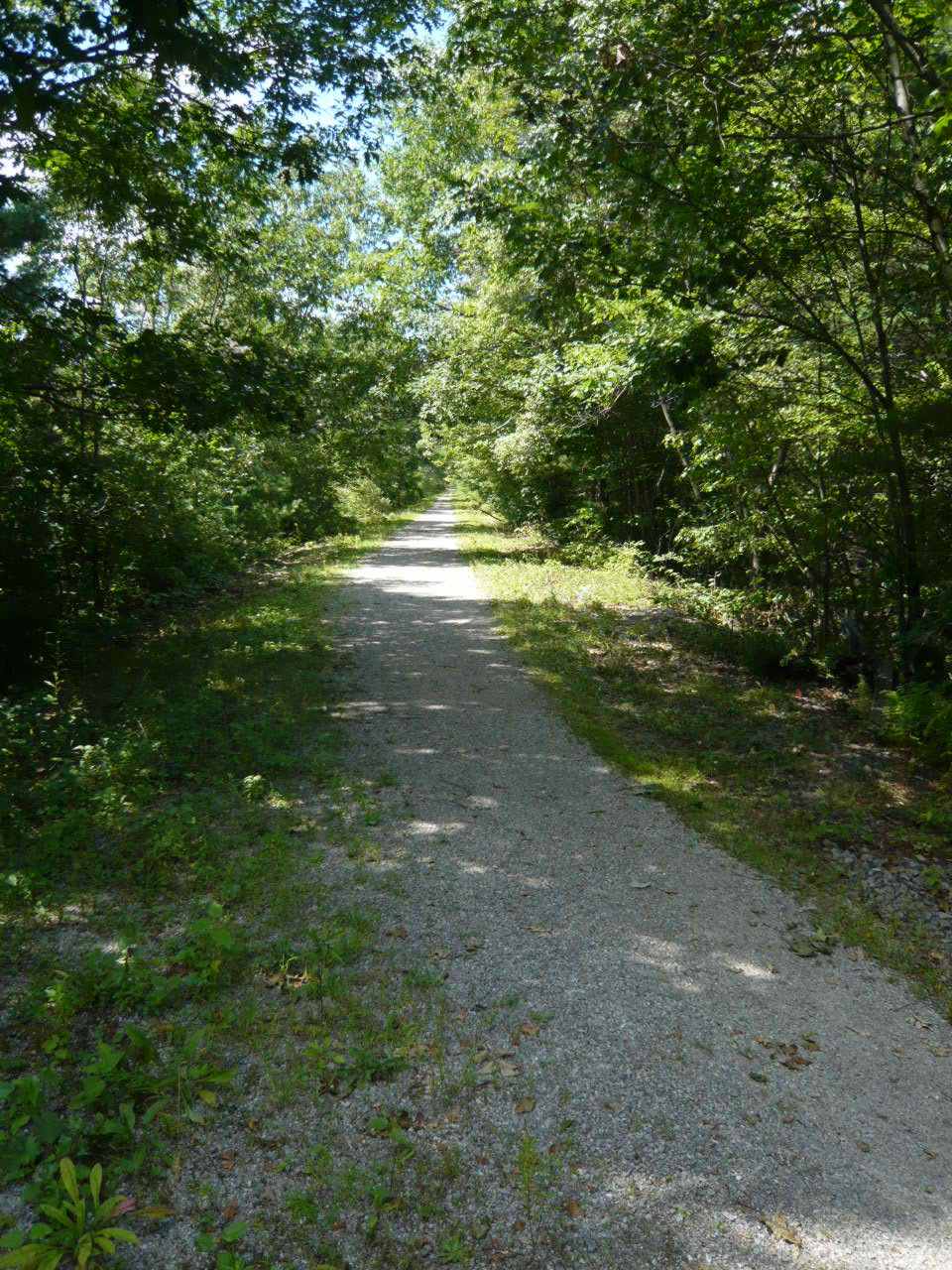 It was a glorious day in the mid-70s. Perfect
for a bike ride. We started in Andover along
the rails-to-trails route that goes north and
west. Our first stop was at the old covered
bridge across the Blackwater River.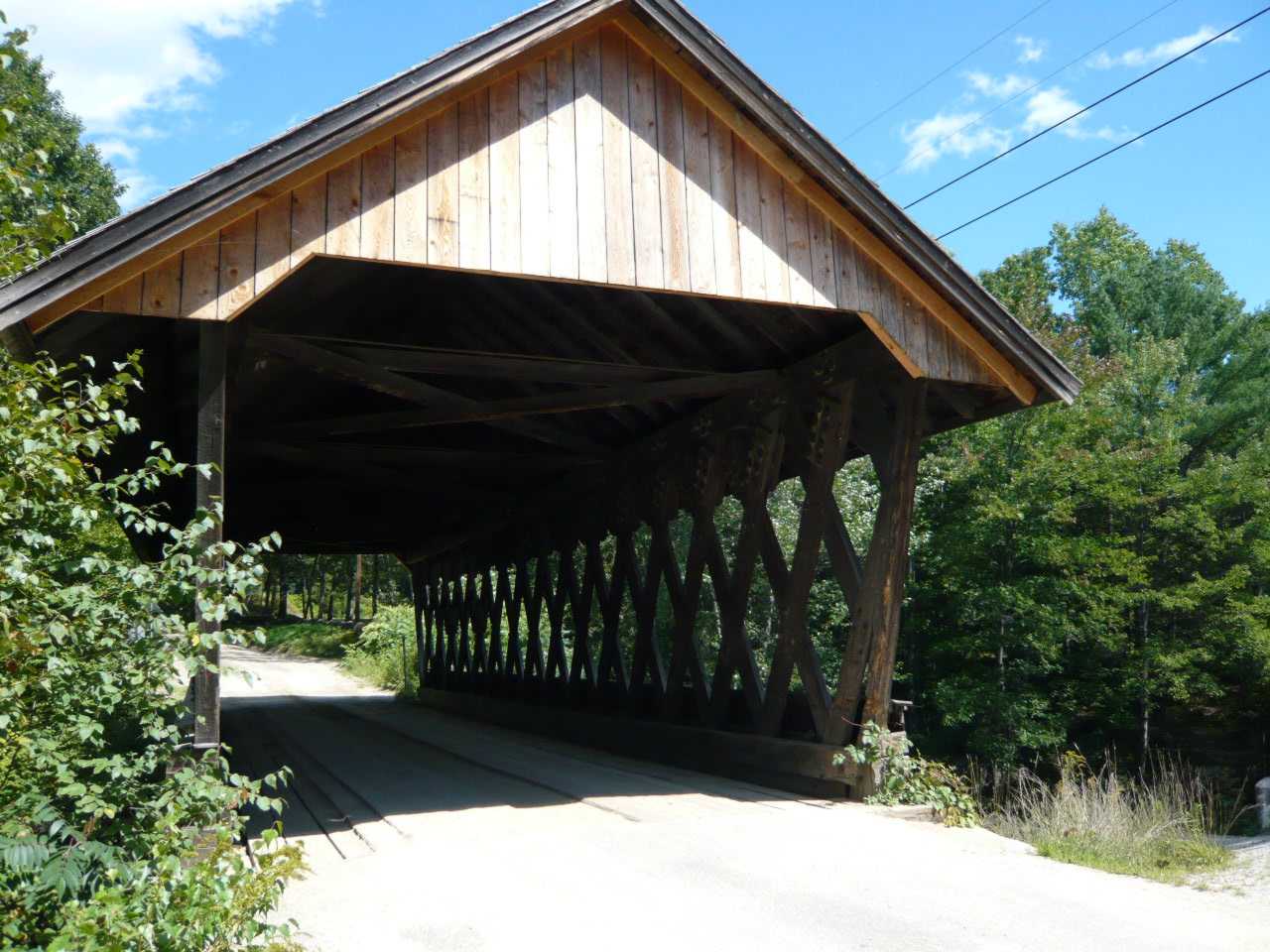 The river was over-full and moving fast from the heavy
rains brought by Hurricane Irene. The river parallels
the track for the first mile or so. Our next stop was the
old rail station at Potter Place.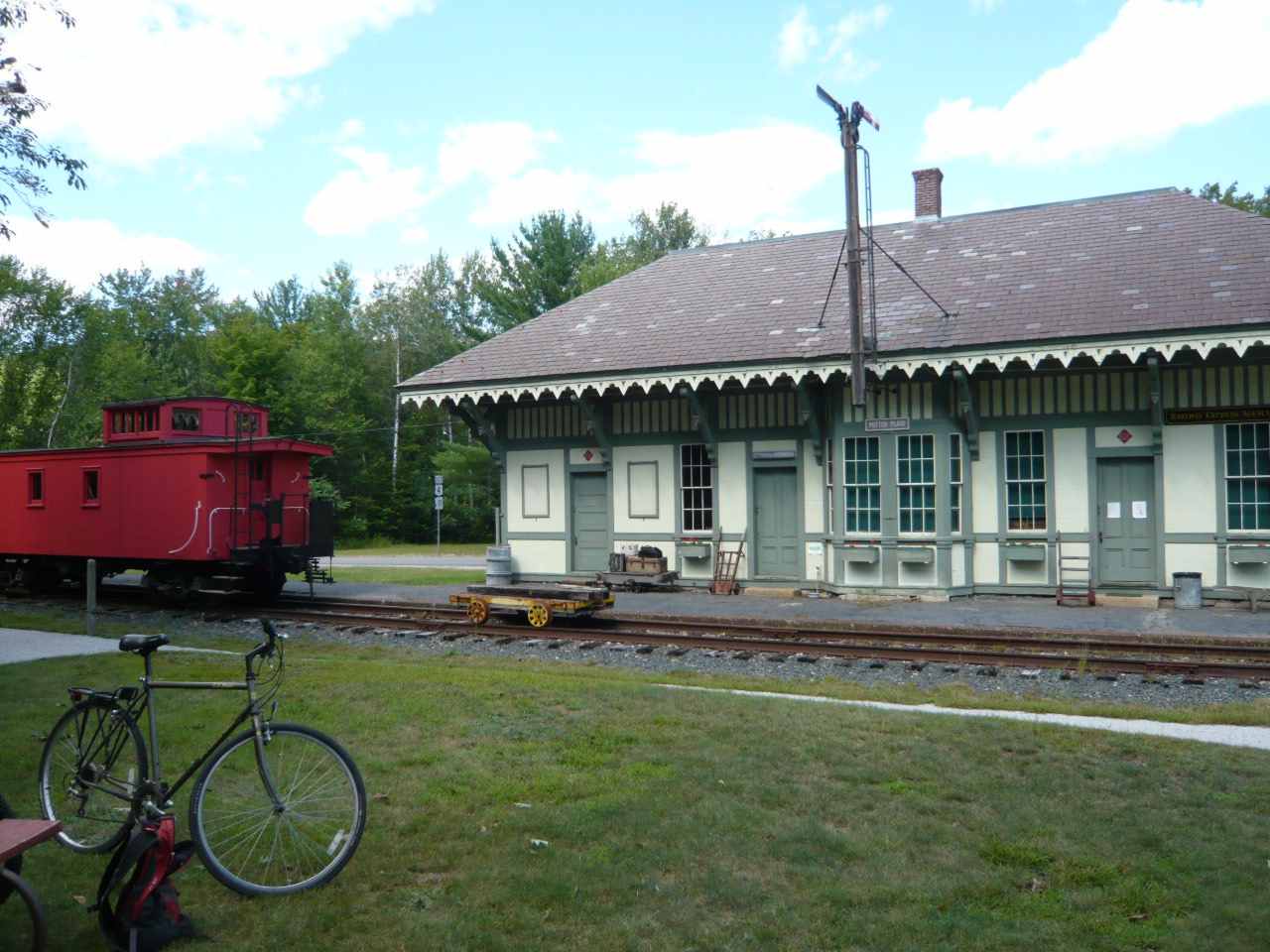 What a great spot. We had our picnic lunch near the station.
The local garden club had made a lovely garden nearby that
we visited. We continued on after lunch and rode to Eagle Pond.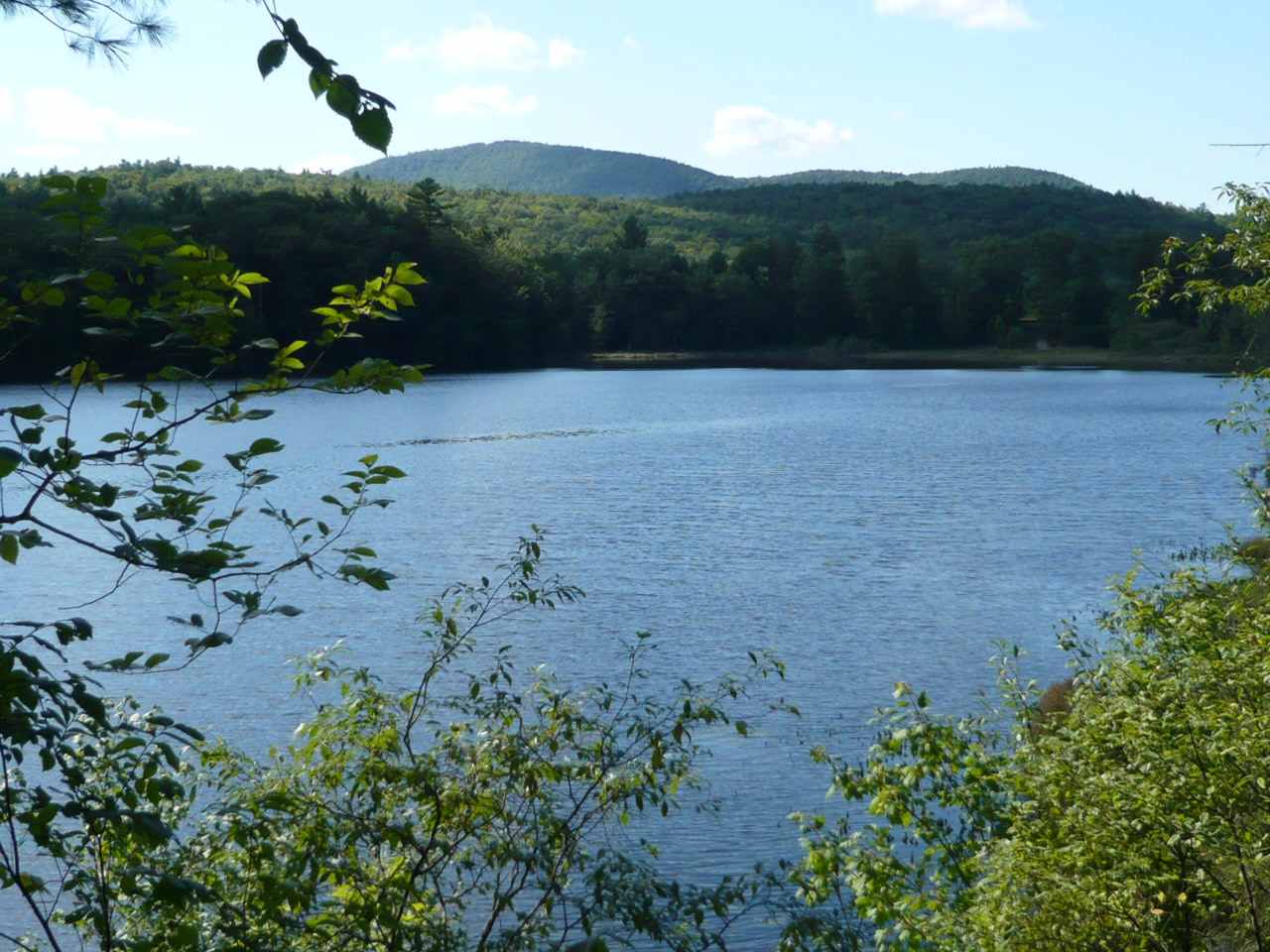 At the pond we sat down on a grassy slope to enjoy the view.
I heaved a half wave wire over a tree branch and set up on
20 meters. There wasn't much activity, but I heard a German
station calling CQ and answered him. Joe DL4CF came back
to me and gave me a 549. I was using the ATS-4 at about 3 watts
with the Elecraft T-1 tuner. He was a 579, but he was running
a KW and a 3 element beam. I tuned around a bit more but didn't
hear much, so I packed up the gear and headed back. Judy had
enjoyed the sunshine and worked on a knitting project.

The ride back was slightly downhill and much faster. We made
it back to Andover in about an hour with another stop in
Potter Place for an apple. In all we rode about 9 miles.

We're going to do more of the trail again soon.

- Part Two -

Within a week, I ride again to Eagle Pond... this time
with Hanz, W1JSB. The ride to Eagle Pond is
fantastic. We stop for lunch in Potter Place and
tour the old railroad station which is open. They
have the old telegraph gear setup with an MP3
playing a short recording of the sounder. But we are
about to make some real contacts and are anxious to
be on our way!

At the Pond we set up on a hillside overlooking the water.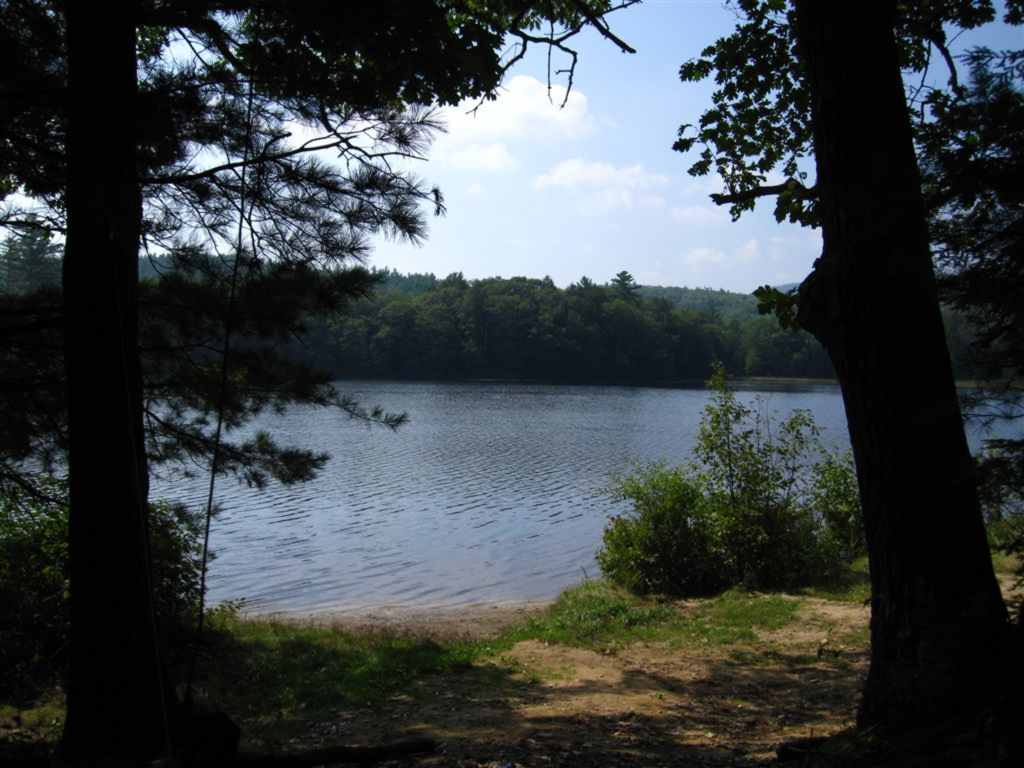 Hanz has brought his FT-817 and Par EndFedz antenna
for 20 meters. To start with, he makes a contact with
KG8YT in Michigan. Hanz and Bruce have a short chat
using CW. Then Hanz checks out the phone band and
makes a few calls.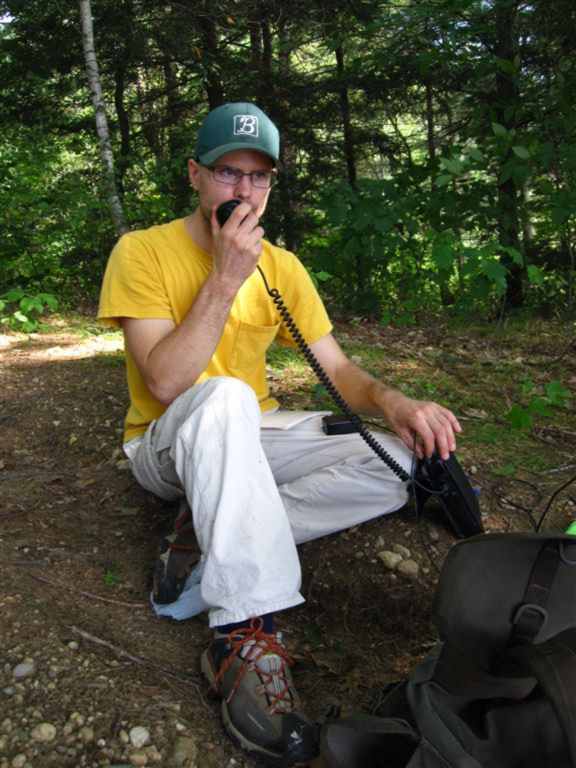 The band isn't in great shape, and Hanz hands the rig
to me. I switch back to CW and drop to the lower end
of the band. I find LY37LY calling CQ. This is a special
event station from Lithuania. Hanz catches the end
of the QSO on video as we exchange 599s:



I give the key back to Hanz and he works two stations
in the Colorado QSO Party. The first one is W0WA in
MO on 20 meters and then N0KE in CO on 15 meters.
To operate on 15 meters, we remove the wire from
the Par matchbox and connect it to my Elecraft T-1
tuner. It works fine.

I have also brought the W5OLF WSPR gizmo and I am
anxious to try it out. I tune the antenna for 30 meters
and hit the transmit button at the top of the clock.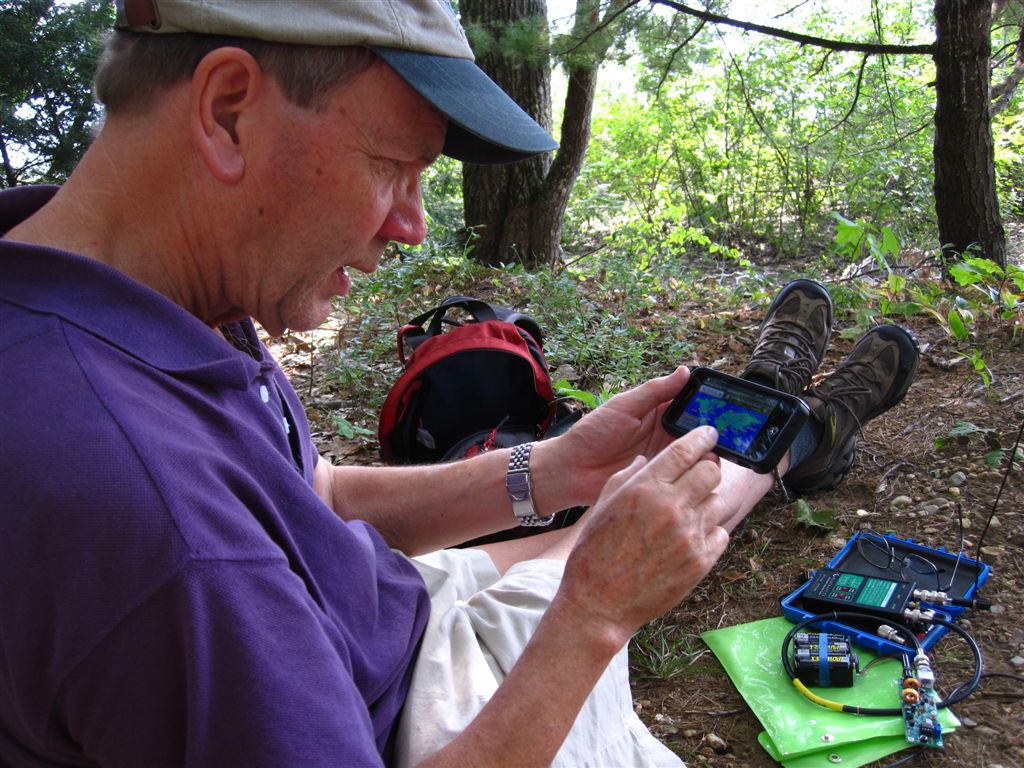 I use my smartphone to get the exact time and transmit
two WSPR sequences at 1.5W. Two stations hear my beacon.
W9HLY in Indianapolis is 1138 km away and KG4AZN
in Virginia is 836 km from Eagle Pond.

Hanz and I have played radio for nearly an hour and we're
ready for the ride back. It's beautiful. We race non-stop
along the slight downgrade and reach our starting point
in less than 45 minutes. We've had a perfect outing.