Hike to Knox Mountain
I took a hike this afternoon up to the cabin at Knox Mountain
in Sanbornton, New Hampshire.

It was a perfect day for it. About 72 degrees and sunny.
The mosquitoes are out but still bearable.

The hike is about two miles. I crossed the bridge on the
way and took a quick snap shot of the brook.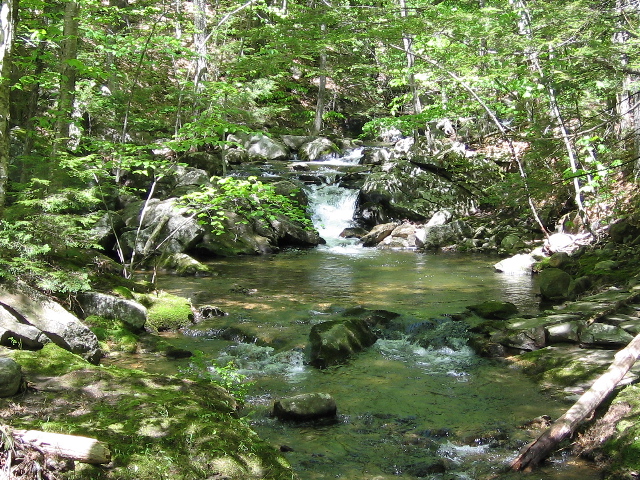 The brook is glorious. Sunlight dancing off crystal clear
water... the edges are covered with the greenest moss imaginable.

The cabin sits on a grassy knoll about ten feet above the pond.
I set up on the cabin steps. I ran an 85 foot wire as an inverted
L... up about 30 feet. I had an FT-817 at 5 watts and an Elecraft T-1
tuner.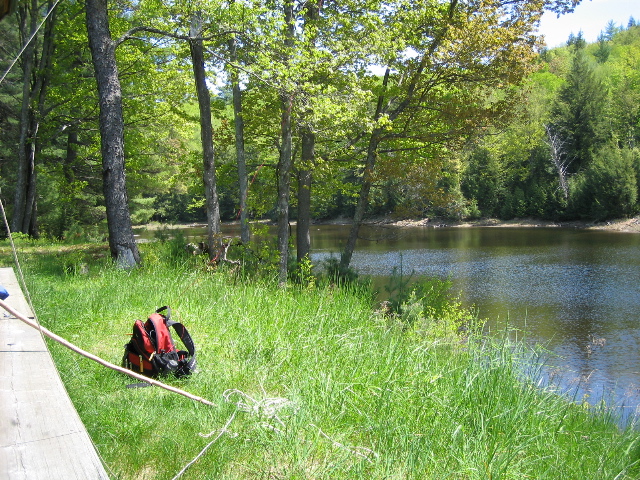 As soon as I turned the rig on I made a contact with W8/DL8NU on 20 meters.
Hardy was in Ohio and gave me a 579. I talked with him for 10 minutes and
then heard Vic W9RGB calling CQ. Vic was running a KW and was a
strong 599. He gave me 559.

I stayed at the cabin for only a half hour and headed back. It was a great
afternoon adventure. Thanks to Vic and Hardy for a great time.

Jim W1PID