Pemigewasset in August

This afternoon I rode my bike down to the
Pemigewasset River. It was a perfect mid-August
day. What a joy to be surrounded by nature again
and to enjoy some outdoor radio. I worked Italy,
Lithuania and Serbia.

After riding about a mile and a half along the dirt road,
I stopped on a small concrete bridge. It crosses a brook
that flows into the Pemi.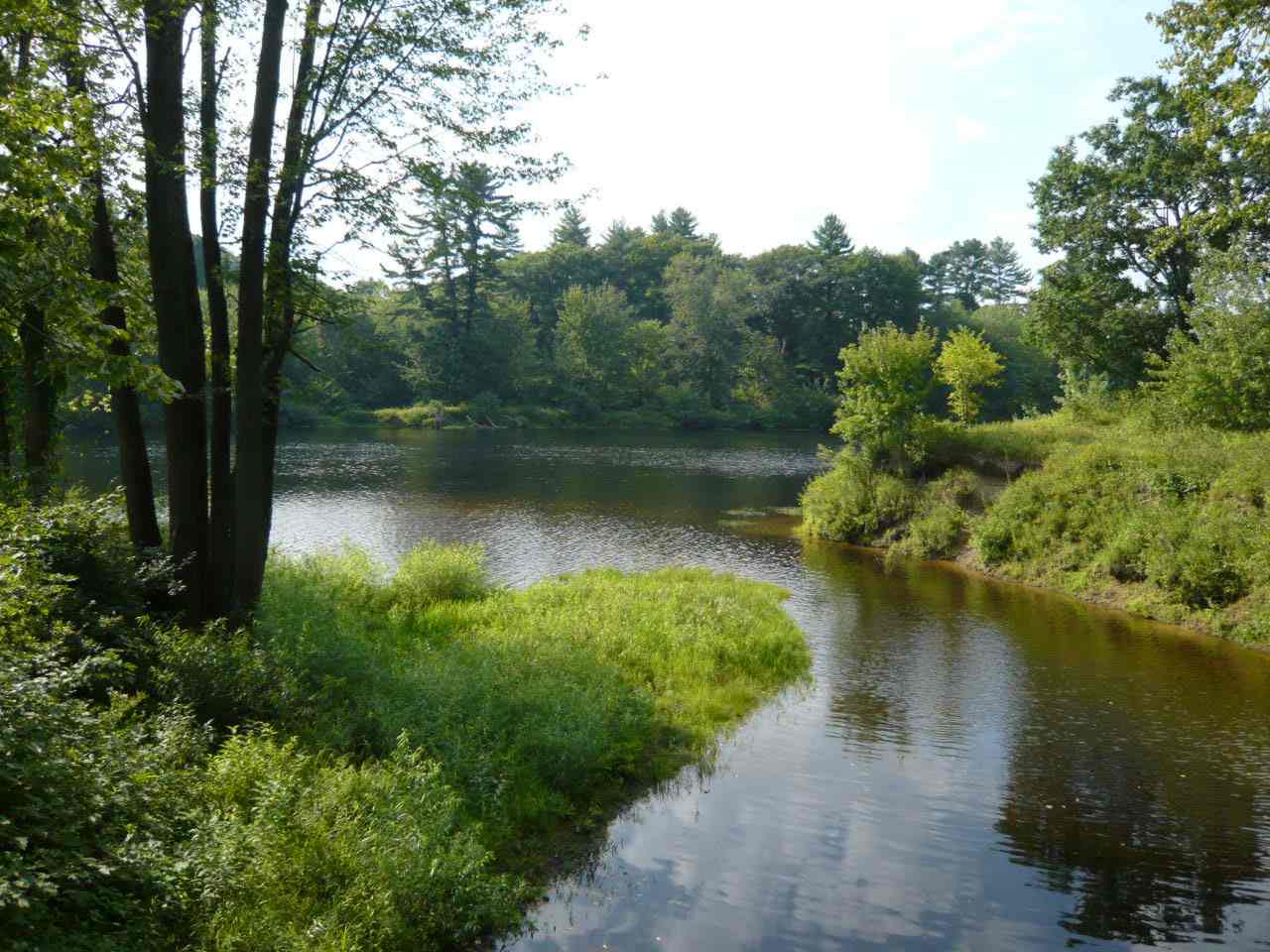 It's unbelievably green... like a jungle. And quiet, save
the sound of crickets and jays calling.

I tossed a 30 foot wire into a nearby tree and connected it
to a ZM-2 tuner without any counterpoise. It tuned fine.
I had brought the ATS-2.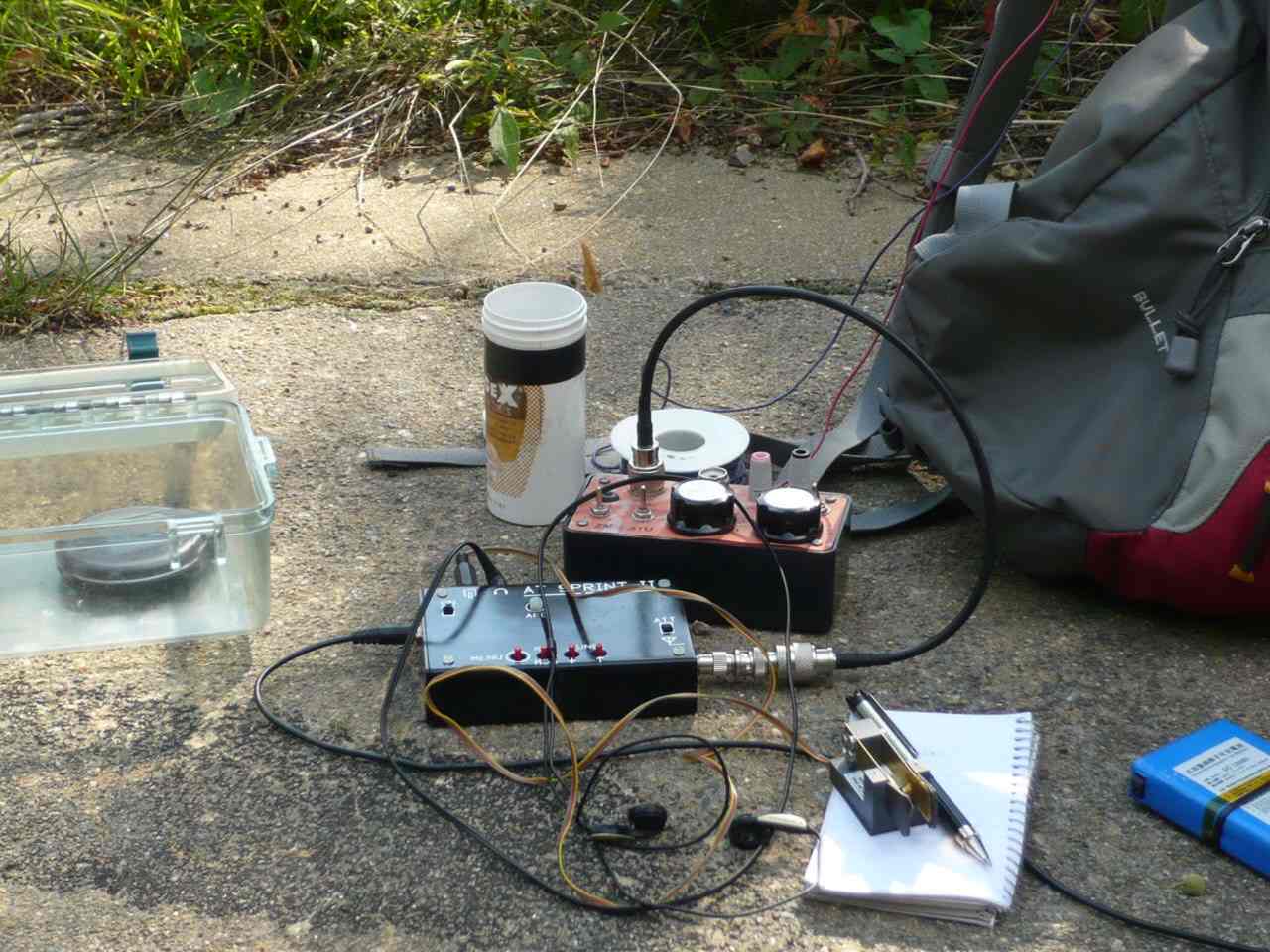 I2TAO in Italy was calling CQ on 20 meters and came back
to me. I had to send my call a few times before he got it.
LY600V in Lithuania was considerably stronger and copied
me the first time. I continued tuning up the band and answered
YT2ISM in Serbia. Ismail said there was strong QRM from
Europe but gave me a 579. He complimented me on the
QRP signal.

Then I walked around a bit to take some photos. The
Pemi flowed about 25 yards from my operating position.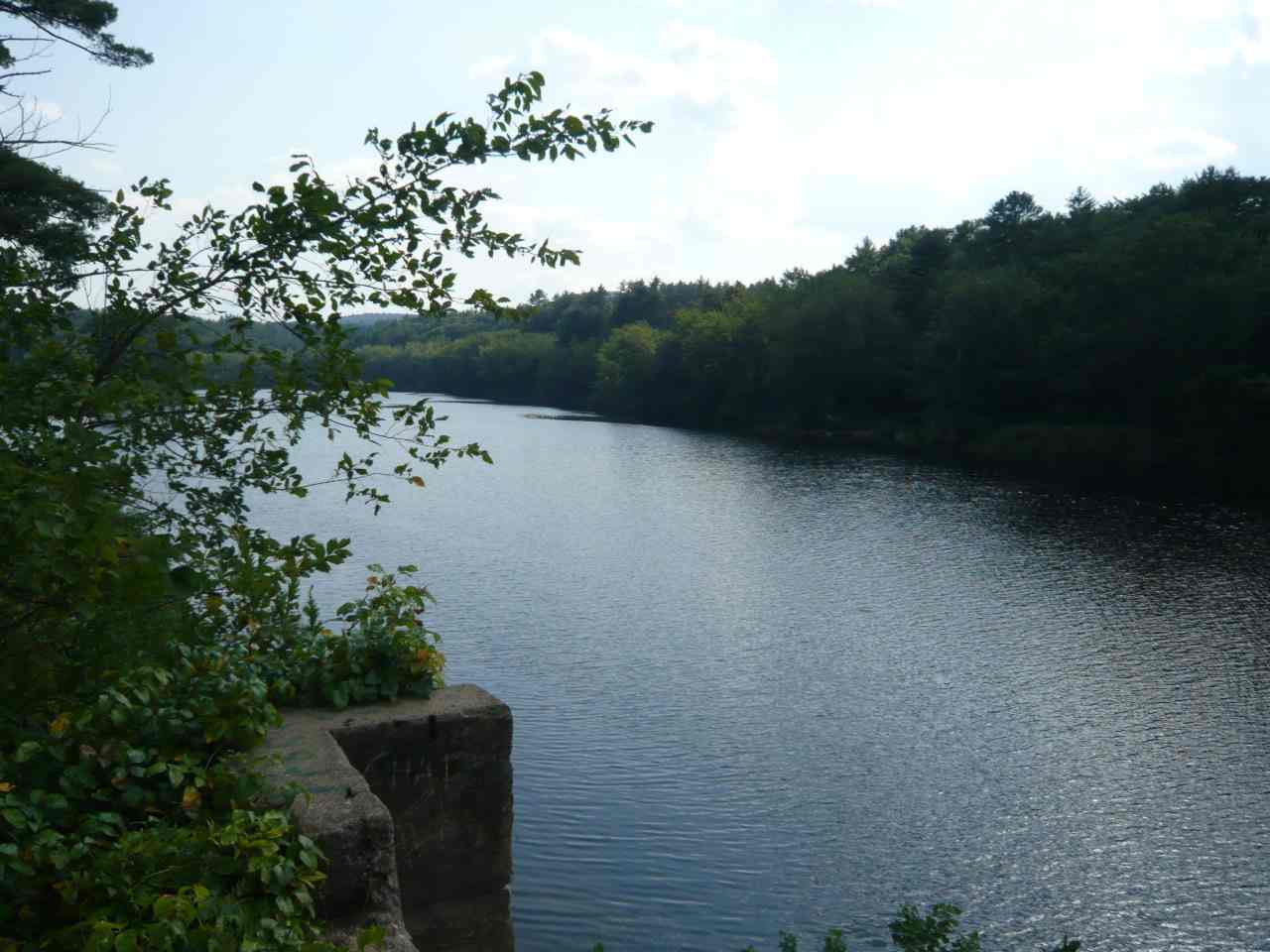 I stood on the old bridge abutment and took a picture
downstream. It's rare to see anyone in the area. Sometimes
a fisherman or a kayak passes on the river. Nearby is the field
where I usually operate when I'm in this area.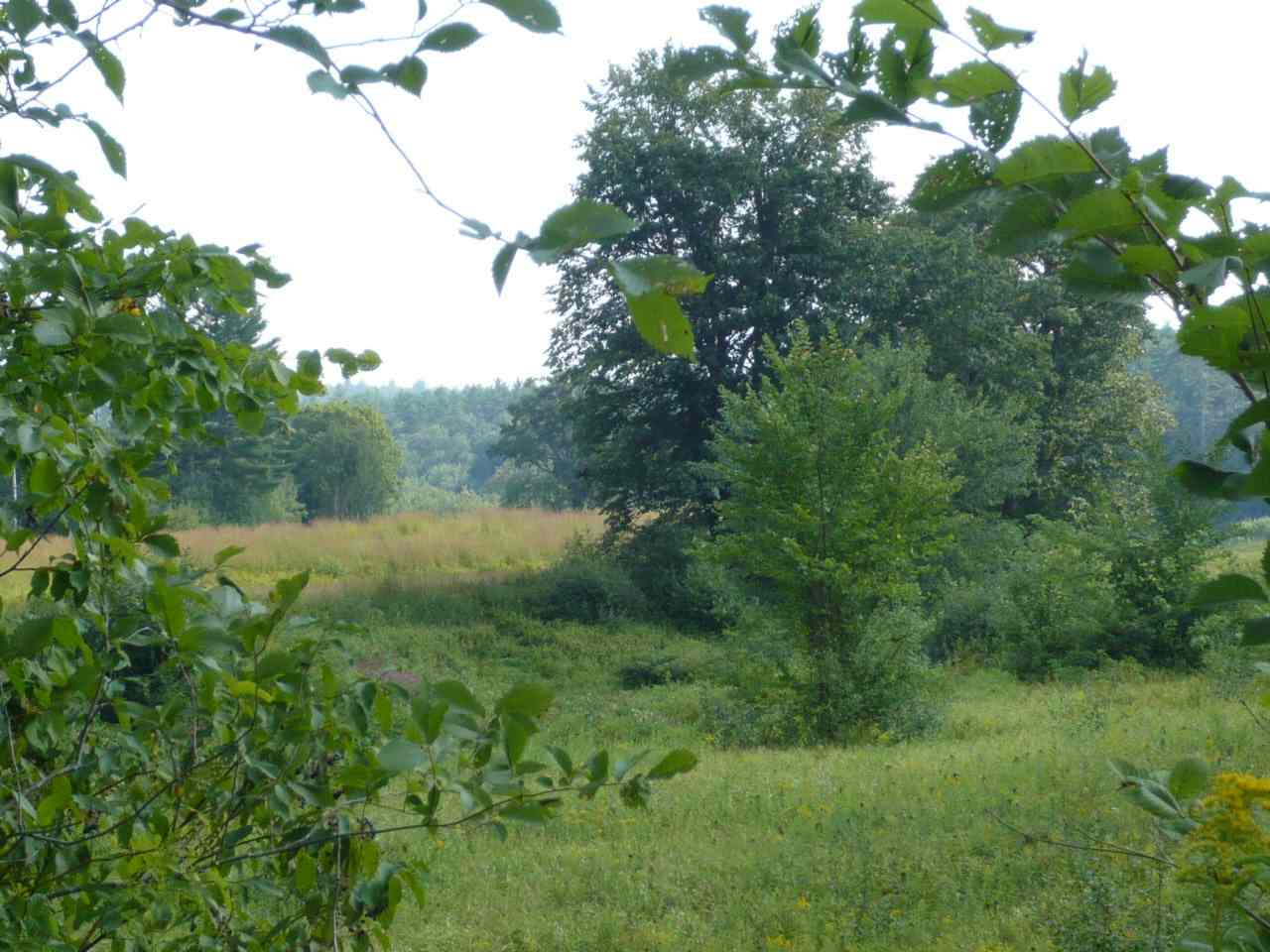 I sat down again at my operating spot to make one more
contact. I went up to the QRP frequency and called CQ.
What a surprise when my good friend Hanz, W1JSB answered.
His tone was all raspy and he said mine was too. He switched
rigs and everything was OK. He was testing a kit he was
almost finished building. Guess he has a bit more work to
do on it.

I packed up the gear and dropped the antenna. I headed back
down the road on my bicycle.