Little Round Top - Bristol NH
March 2012

I made a quick trip up Little Round Top in Bristol, New Hampshire this afternoon.
I operated for about 20 minutes and worked Hungary, Croatia, Belarus, Sicily and
South Dakota. It was another gorgeous day in the 80s.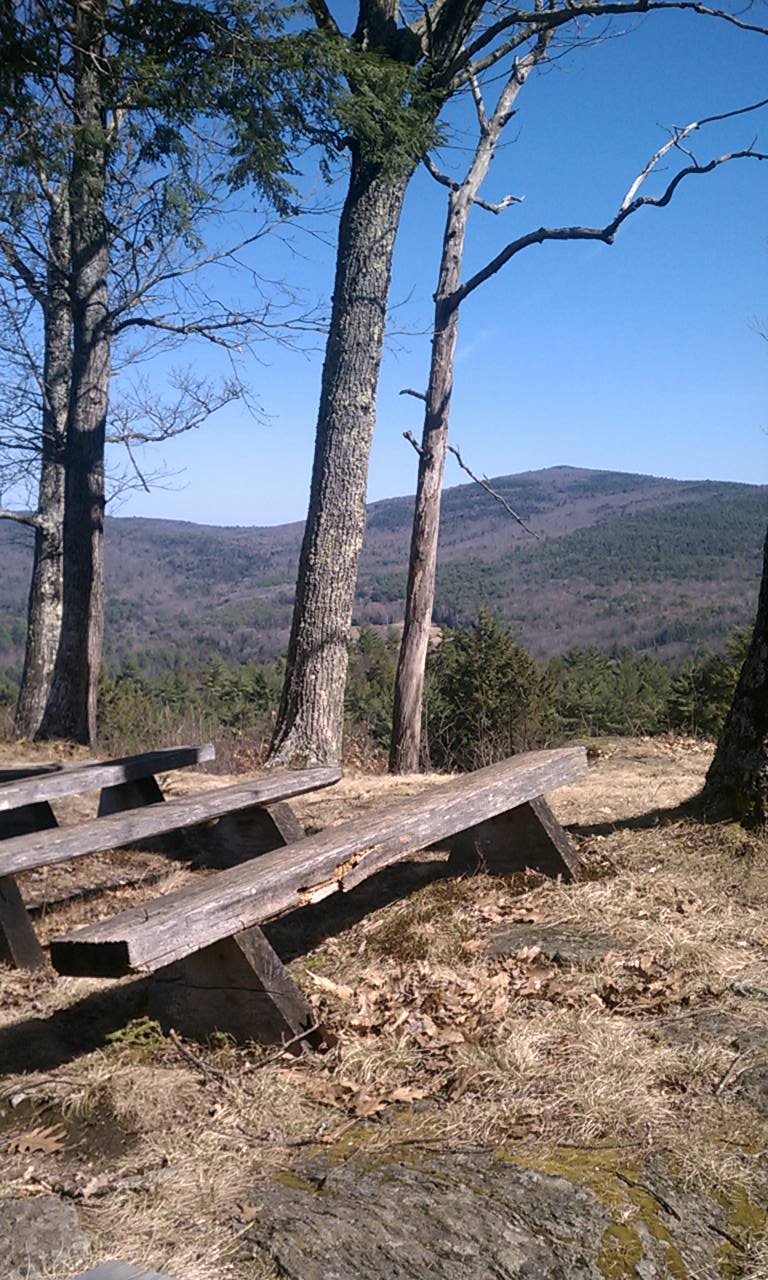 It was an easy climb... maybe 20 minutes, but with some steep uphill sections. It's a conservation area
dedicated to Slim Baker, a New Hampshire conservation officer who served from 1910 to 1953.
From the top there's a panoramic view to the north and east.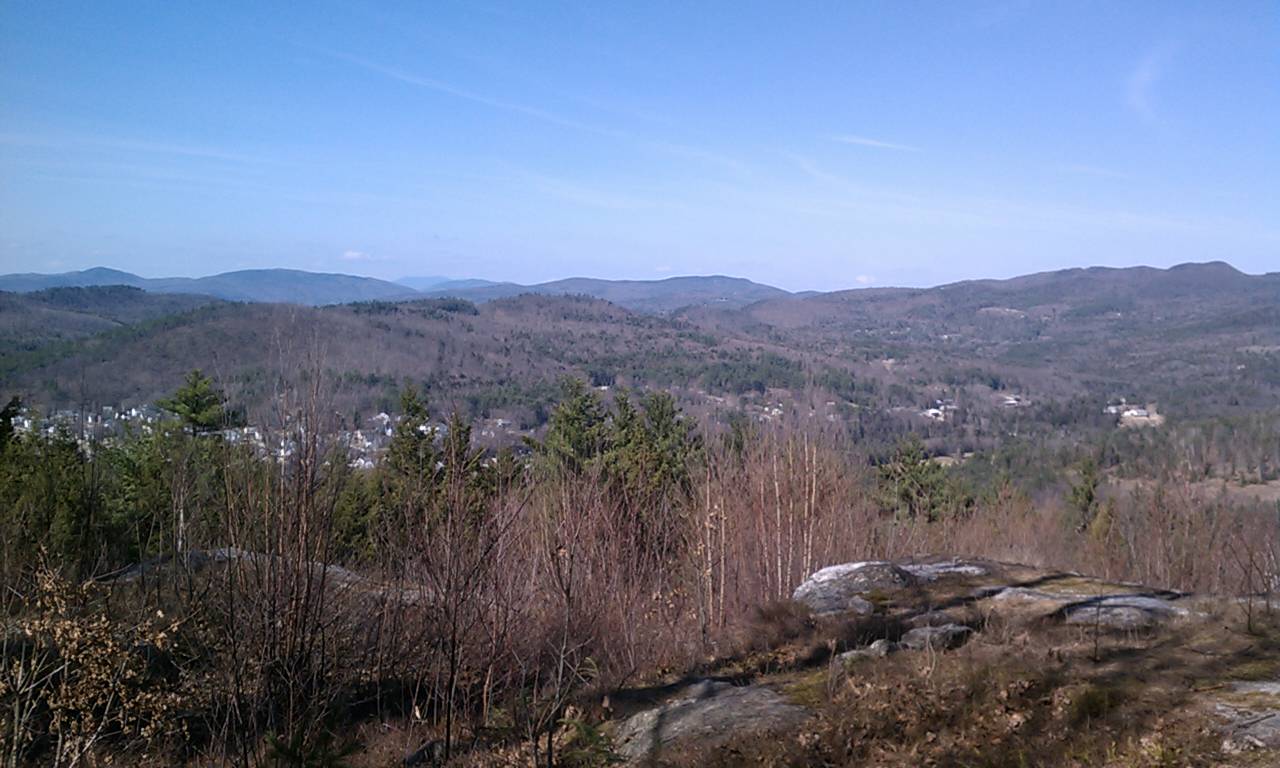 I threw my line over an oak tree and connected the Par tuner to a half wave end fed for 20 meters. The
band was active, but signals weren't very strong. I was running the Chinese HB-1B at about 4 watts.
My first contact was with Percy, W0WM in South Dakota. He was a 579 running 100W and he gave
me a 449. But as it turned out, he was able to copy everything I sent. "Got all now X FB UR 4W and
FB hiking," he sent. We signed and I answered a CQ from HA3HF. Gyula gave me a 579 from Hungary
and we completed a normal exchange. Then I worked 9A204MF in Croatia followed by EW8KY, Vlad
in Belarus. Before calling it quits, I worked a group operating on Favignana Island near Sicily, IF9A.
The exchange was quick.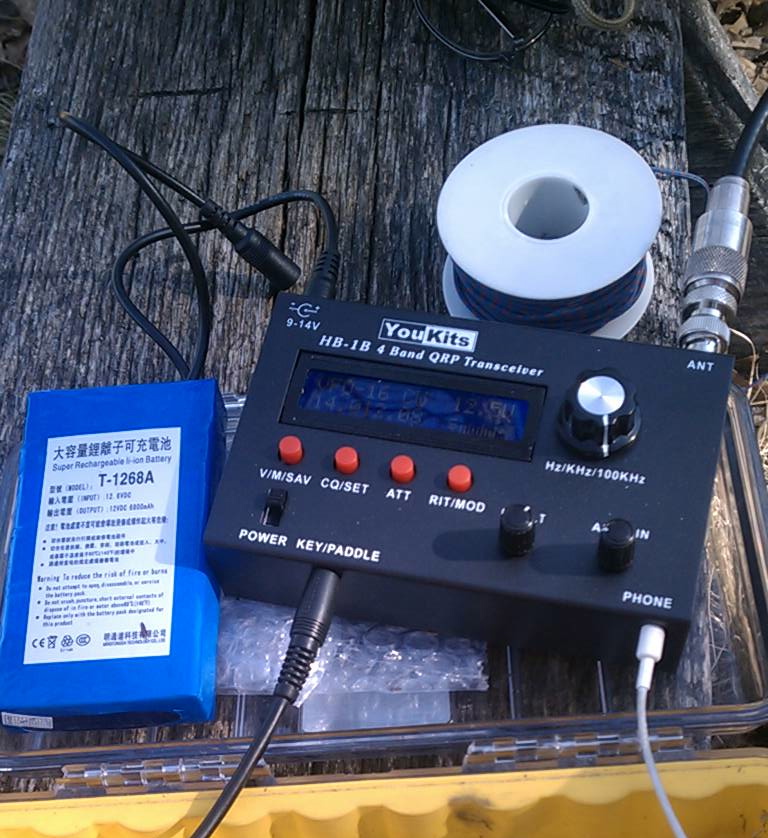 The battery is one of the Chinese lithium-ion packs rated at 11.4 volts from Ebay. I've used it without
charging for at least four previous outings, and it still reads 12.5 Volts. The spool above the rig is the
line I use for throwing a water bottle over tree limbs.

Tomorrow marks the end of the July weather. By next week temperatures will be in the 50s again.