Bike Ride to Eagle Pond
October 2012

The trail from Andover north is bright with fallen leaves. All the world is gold and orange.
It's a perfect fall day in New Hampshire. I set up at the edge of Eagle Pond and worked
Germany, France and Lithuania.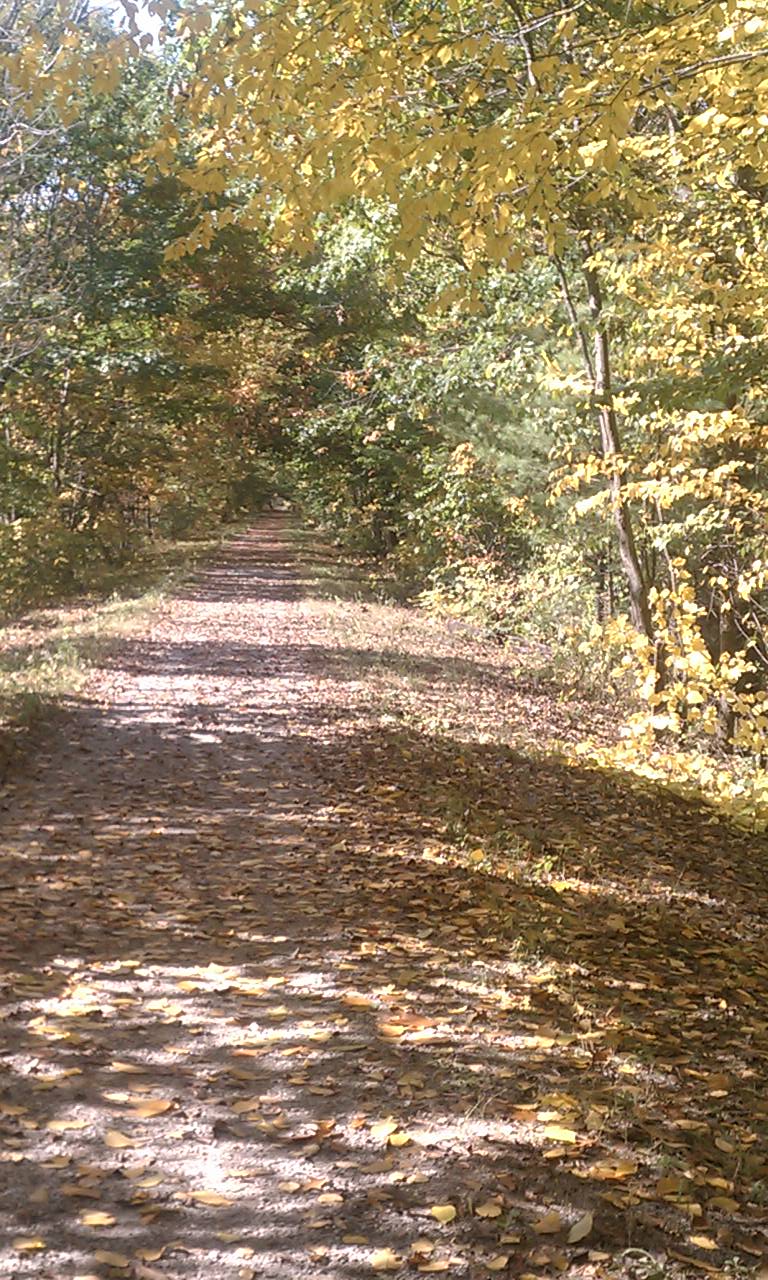 The ride is about 4 1/2 miles each way. No one could ask for a nicer day. It's in the
70s and the fall colors are in full swing. I have been to Eagle Pond several times in
the last few years. It's a great spot.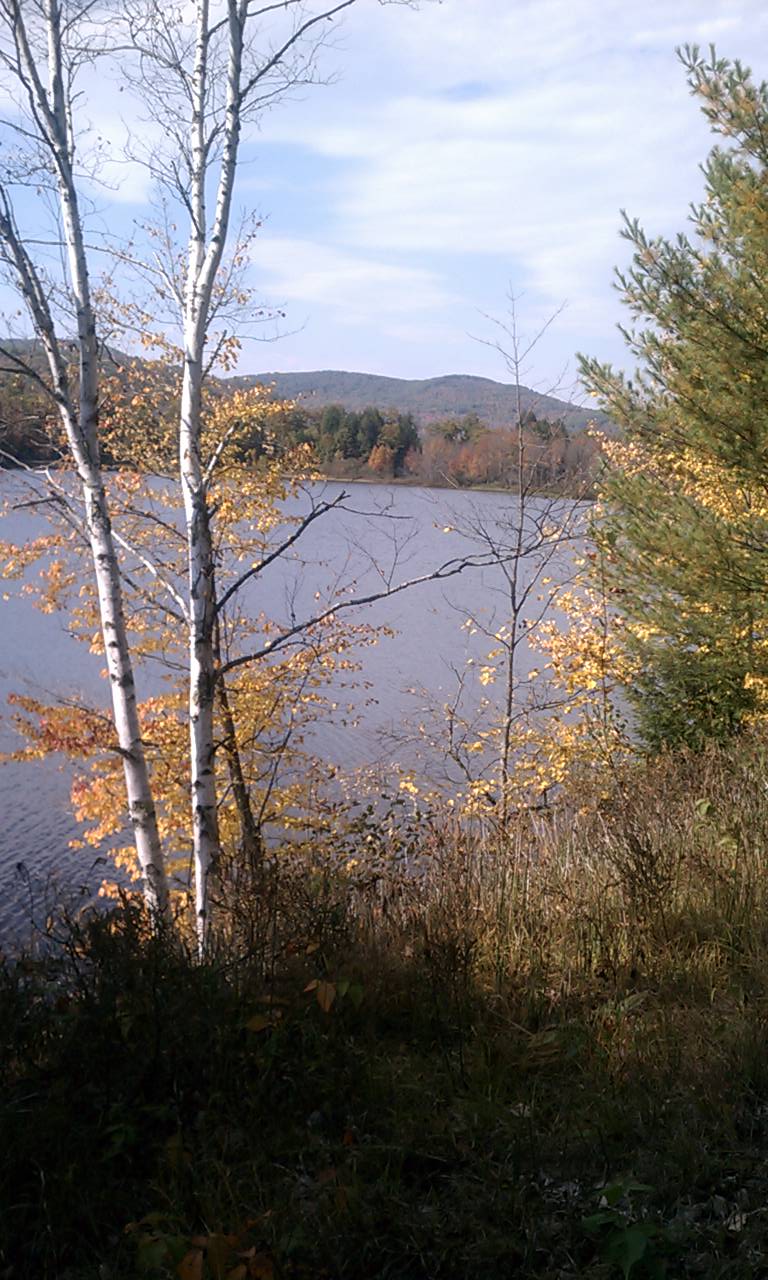 I throw my line over an oak branch. The water bottle I heave brings down a rain of acorns. But, it's
a good toss... more than 40 feet up. I haul up the half wave wire and set up the HB-1B on 20 meters
at 4 watts.

I hear DL4CF, Joe calling CQ and answer him. He gives me a 569 and sends, " Jim UR doing a
great job with UR QRP." Ironically, I worked Joe from the same spot in August of 2011. Next I
work a French special event station, TM41LUC. We exchange quick 599s. Then I call Vygis, LY2XW
as soon as he signs with another station. He gives me a 569 and sends, "TNX super QSO UR 4W making
good job." I have only operated for 10 minutes, but call it quits to take some pictures and enjoy
the scenery.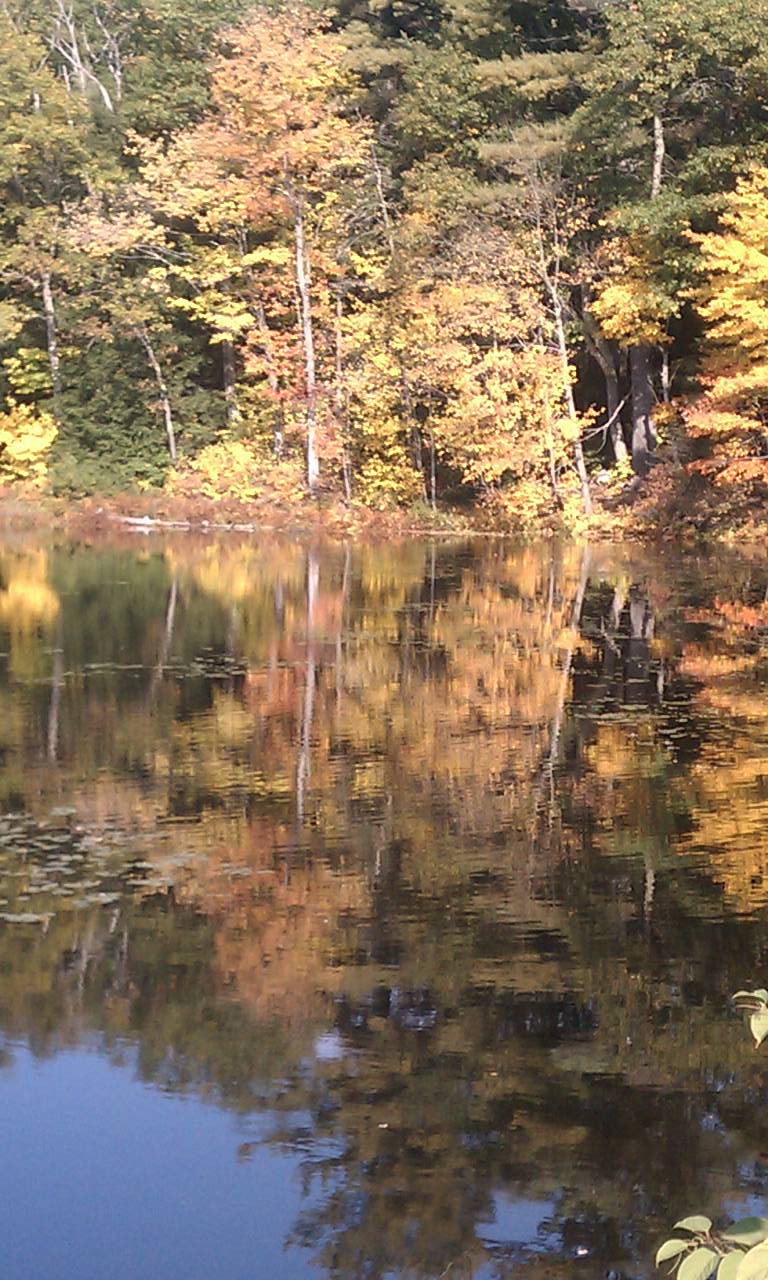 This little cove is around the corner from where I operated. I ride about 45 minutes back to Andover.
The forecast is calling for rain for the next two days. I'm glad I got out today.