Hike to the Pemigewasset River
The Day Before Easter

March 2013

Hanz W1JSB and I hiked down to a beautiful point on the Pemigewasset River
in Bristol. We worked England, Germany, Ohio and Tennessee. It seemed like
the first really warm day of spring.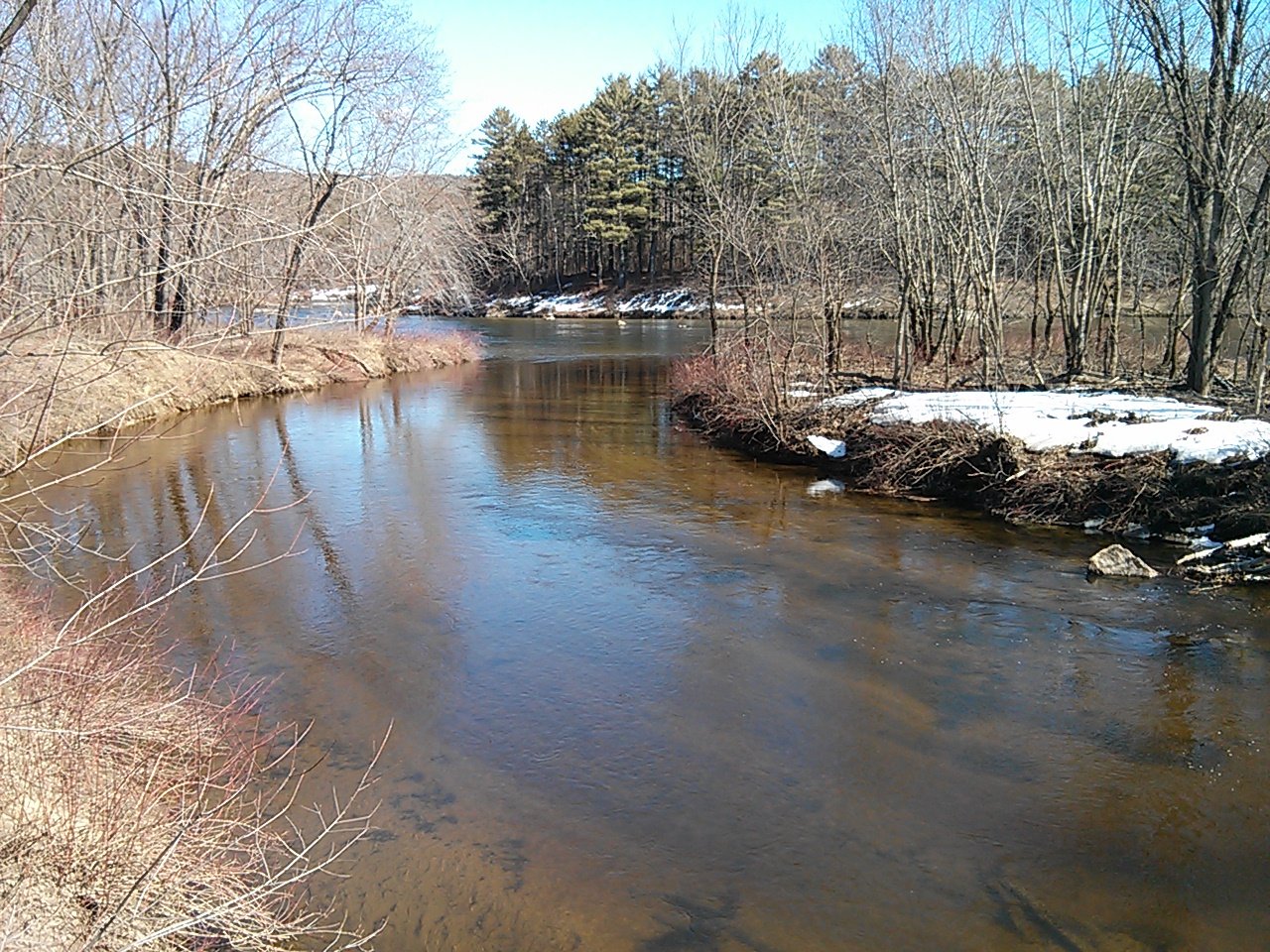 We were hoping to hike to Sky Pond, but there was just too much snow... at least
a foot. So we changed plans. We headed to Bristol to a spot where Profile Brook
flows into the Pemi. We hiked down the old Northern Railroad right-of-way.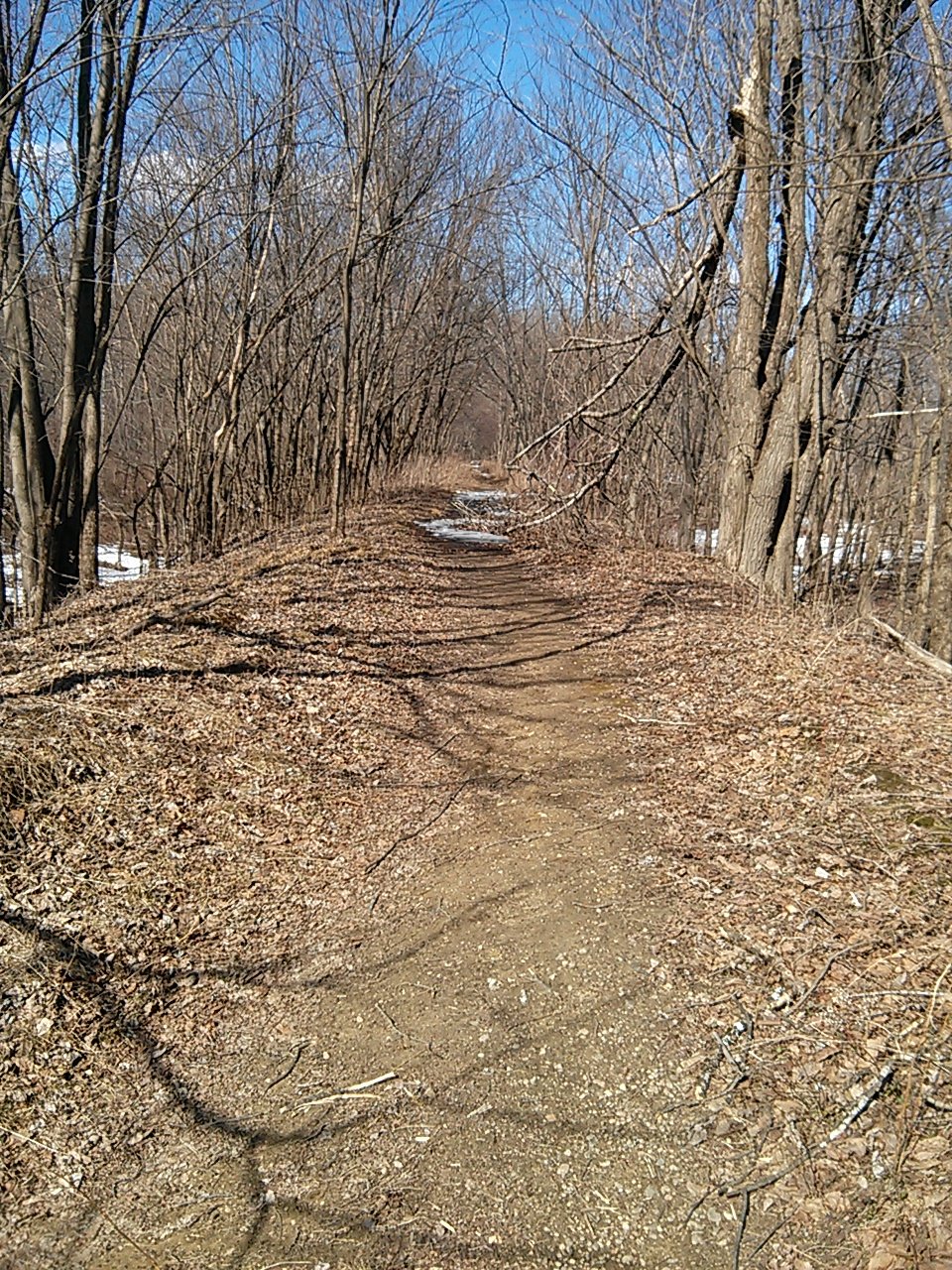 We crossed a few snowy spots and a few muddy places, but
it was grand... 52F and sunny! We sat down right on an old
stone railroad bridge abutment. We tossed a line high into
a nearby ash tree and pulled up a half wave wire for 20 meters.
We used the Chinese HB-1B. The band wasn't full of DX, but
we snagged a few. I took the first turn and called my old friend
Tom, G3HGE in England as he finished up a QSO. He was strong
to me... 599, but there was also significant QSB. He dropped as
low as 569. He gave me a generous 549. I'm sure he was unable
to copy at times. "DX is below par," he sent. I told him I'd send some
photos of our operating spot. He was pleased with the idea...
"That will put flesh on the skeleton," he sent, and we signed.



Next I called Serg, DL1DGS. I had worked him just yesterday
from the shack. He was also strong, but only gave me a 539.
Even so, he sent, "UR 4W OK." With that I handed the key to
Hanz.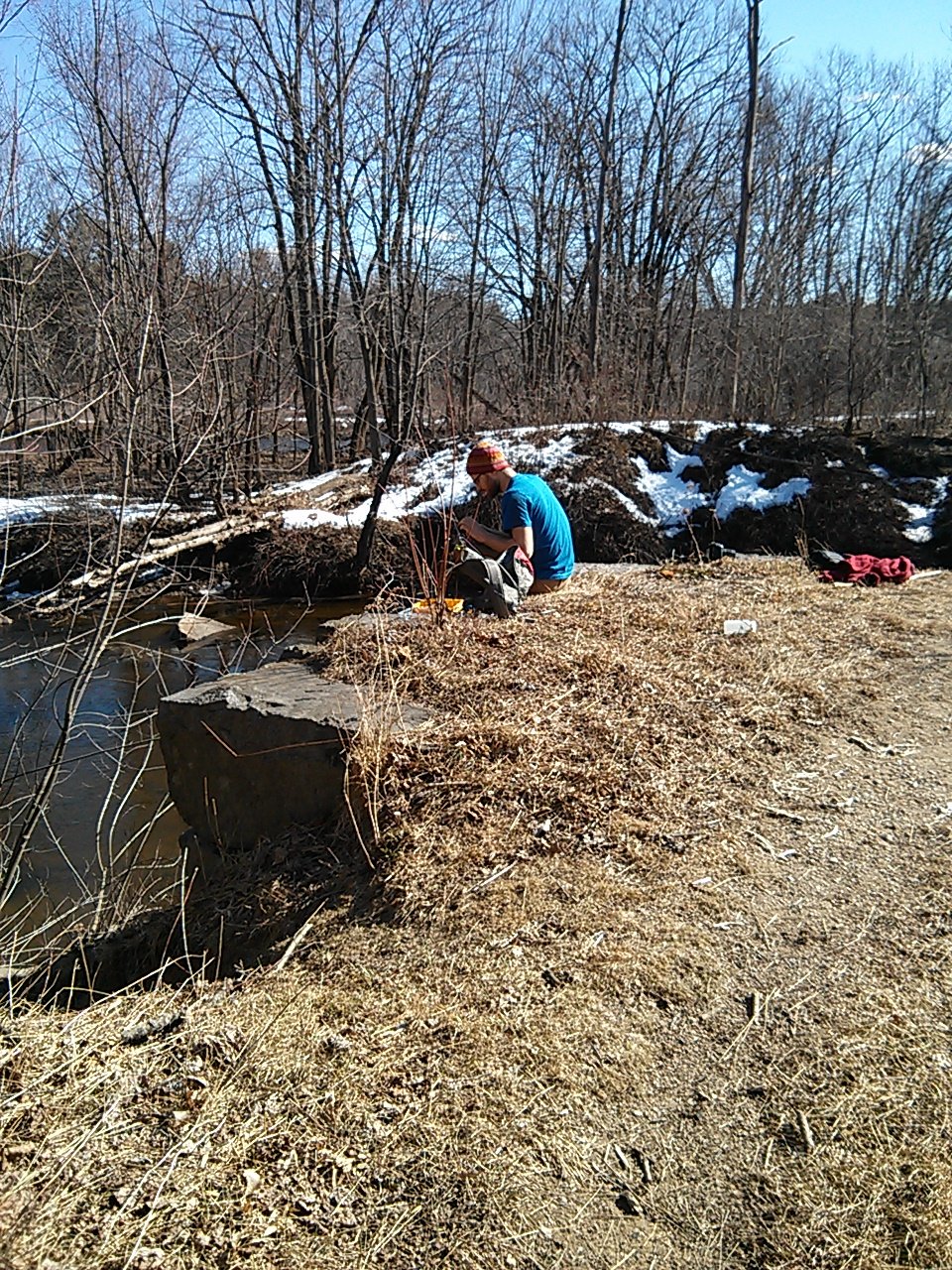 After listening for a bit, Hanz called CQ. K8GD came right back
to him. Jeff, in Dayton, Ohio was booming in, and he gave Hanz a
579. During the QSO we heard a beaver slap his tail and saw
a splash on the other side of the brook. Next Hanz called N1MB
from Tennessee as he finished a QSO. Mike gave Hanz a 559.
He was booming in and said he always liked working QRP stations,
and especially ones operating from the field.



With four QSOs under our belts, we headed back. We went straight
to the river through the woods and walked back by a different
route. What a pleasure to walk on almost-dry land for the first
time in four months.