Old Hill Village in Late August

I rode my bicycle along the Pemigewasset
River on the Old Hill Village side this afternoon
with my wife Judy. What a magical place! I worked
six European countries with my portable QRP
station and absorbed the enchantment of one
of the most beautiful and peaceful places.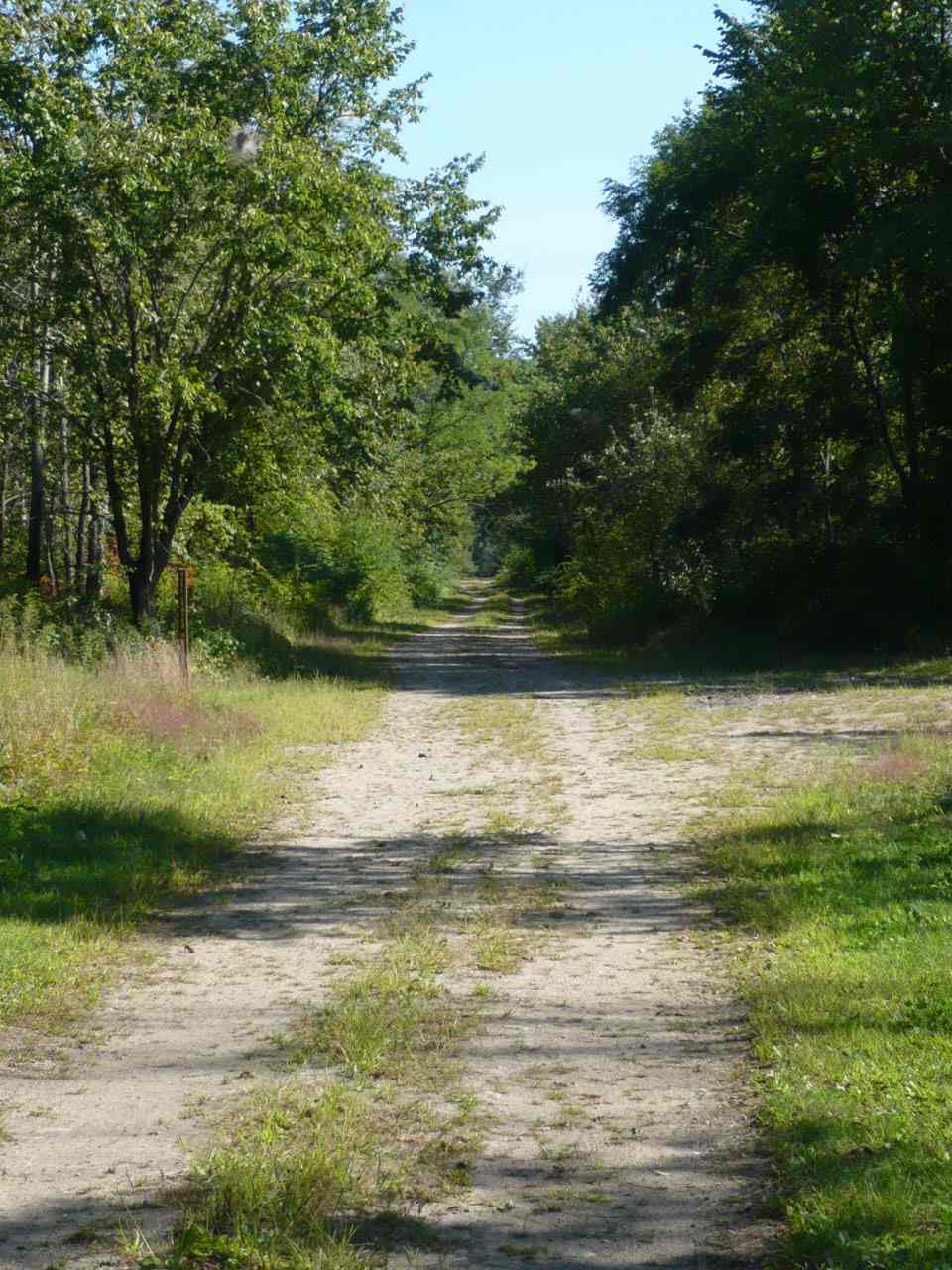 This photo shows what used to be the center
of a bustling village. The whole town was moved
in the 1940s to make a flood control area.
There are hundreds of acres of fields and
beautiful trees running along the river
side. Now, there is no one here. Besides some
foundations, nothing is left save ten miles
of dirt road, some farm fields and some gnarled
and ancient trees. There are no sounds of people,
and there are no motor vehicles allowed.

It is just across the river from Sanbornton, where
I live.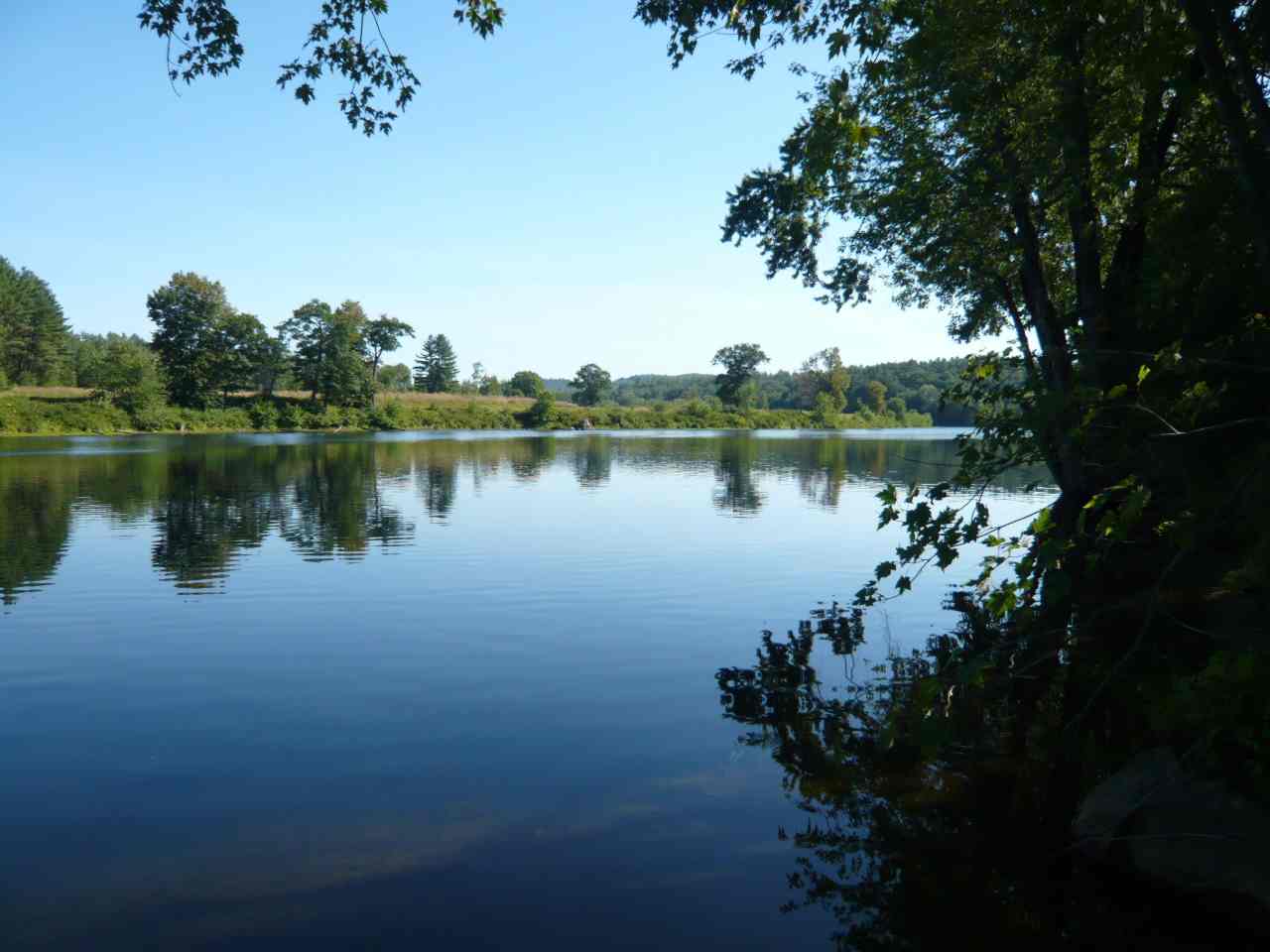 Even though it's only a few hundred yards across the
river, I had to drive 12 miles through Franklin and
back up the river to reach this spot. The old bridge
no longer exits. Only the abutments remain.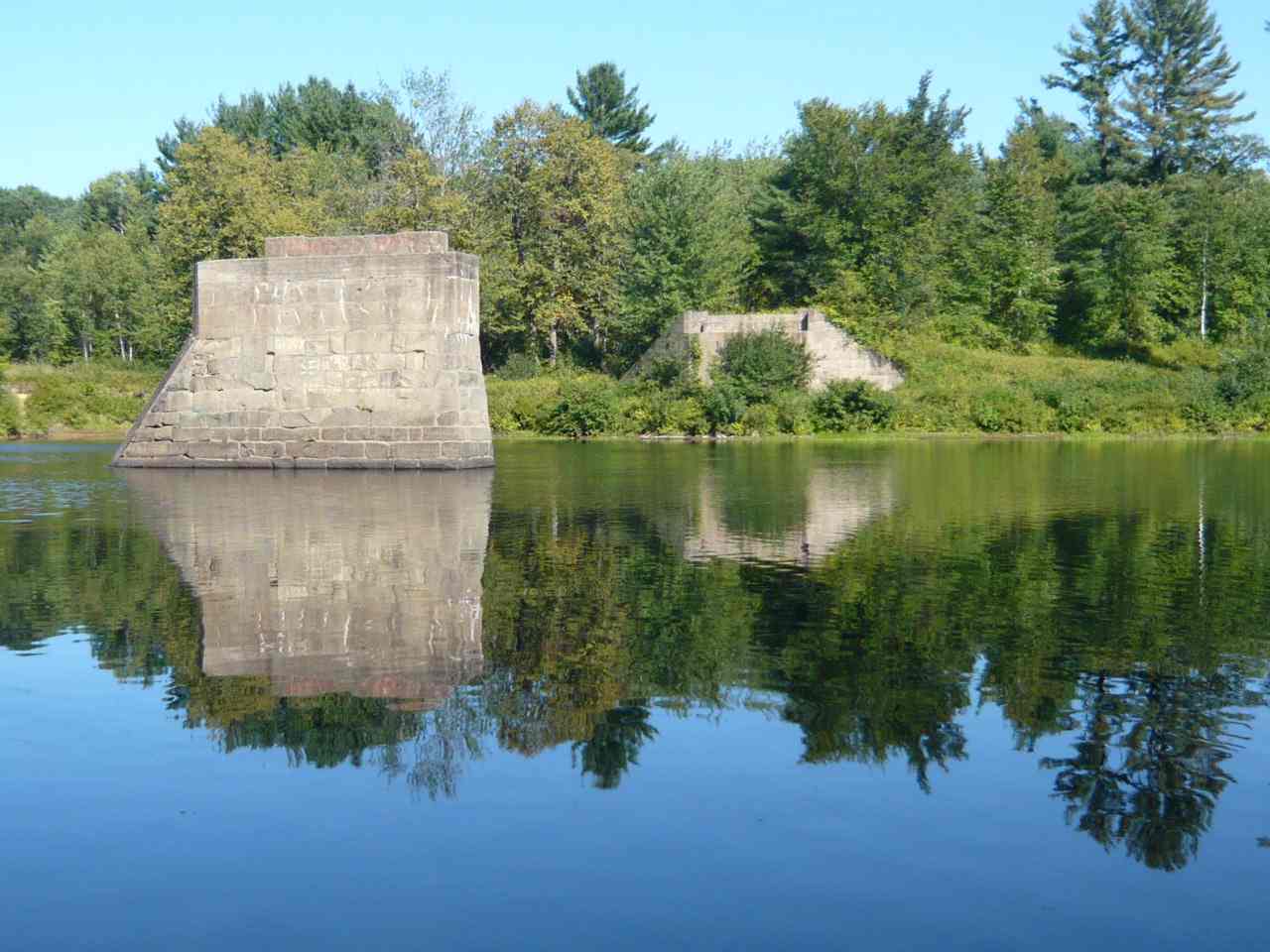 I rode about three miles south along the old road.
The light, the colors enriched by low angle sun,
the sky with contrasting billowing clouds... all radiant
in this pre-modern place. Along the riverside... like a jungle,
the summer growth embraces everything. I ride past
yellow flowers. My wife, Judy, thinks they are Jerusalem
Artichokes or perhaps Heliopsis.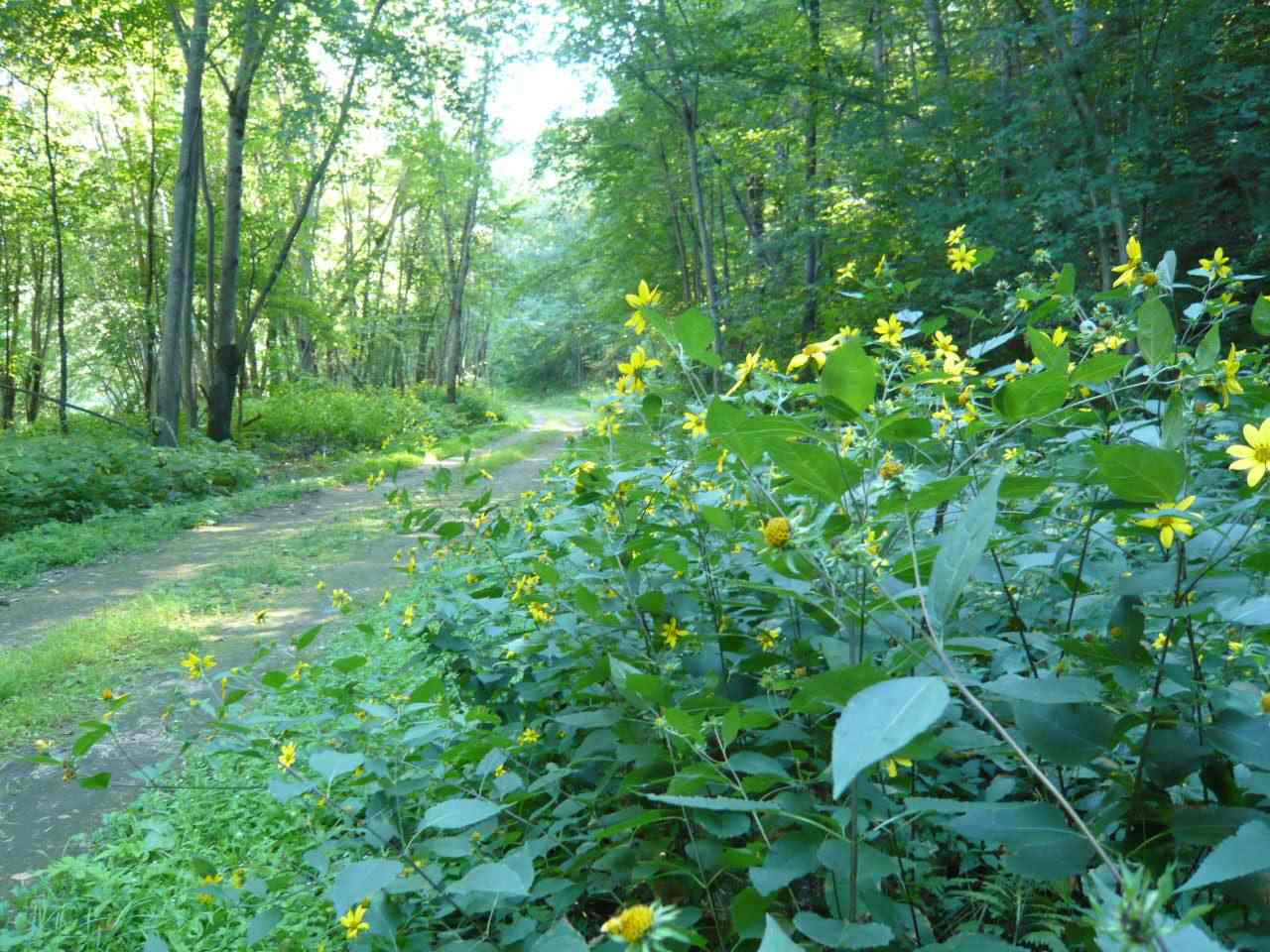 Trees arch across the road. Fields stretch before us as
they must have so many years ago. The warm evening air
caresses and envelops us with fragrance. There is a
steady cricket song.

I park my bike and walk up the hillside toward some pine
trees.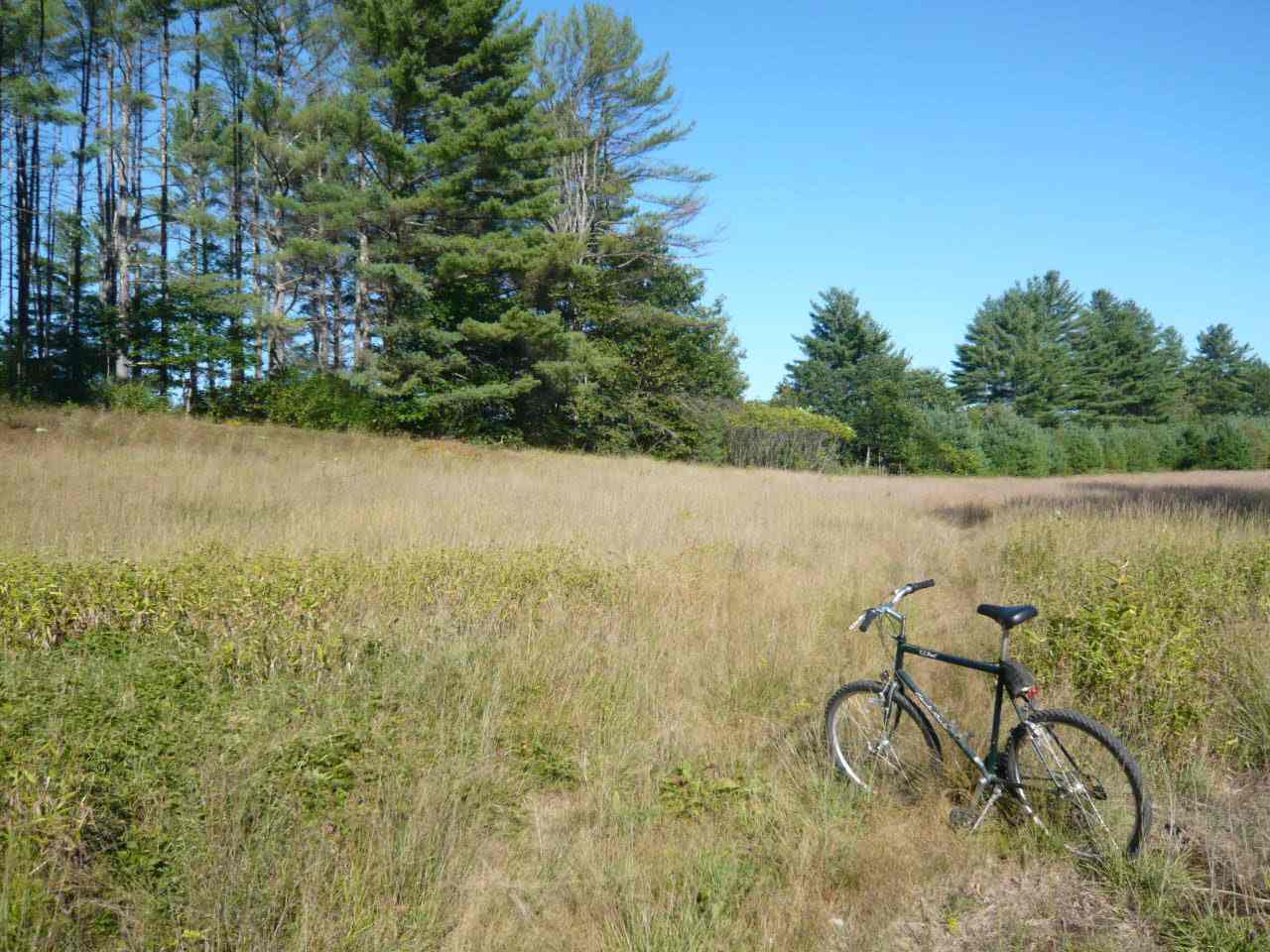 I am looking for a spot to hang my antenna. I'd like
a view of the river. The pine grove is closely guarded
by profusely growing poison ivy. I skirt around it and find
a path. But there are too many trees between the hill
and the river. The view is obstructed. As I explore I get
a phone call from my friend Carter, N3AO in Virginia. Can
we have a QSO on 20 meters? I tell him I'll call back when
I'm set up. I leave this place and ride farther.

Shortly I spot a beautiful butternut tree along the
roadside.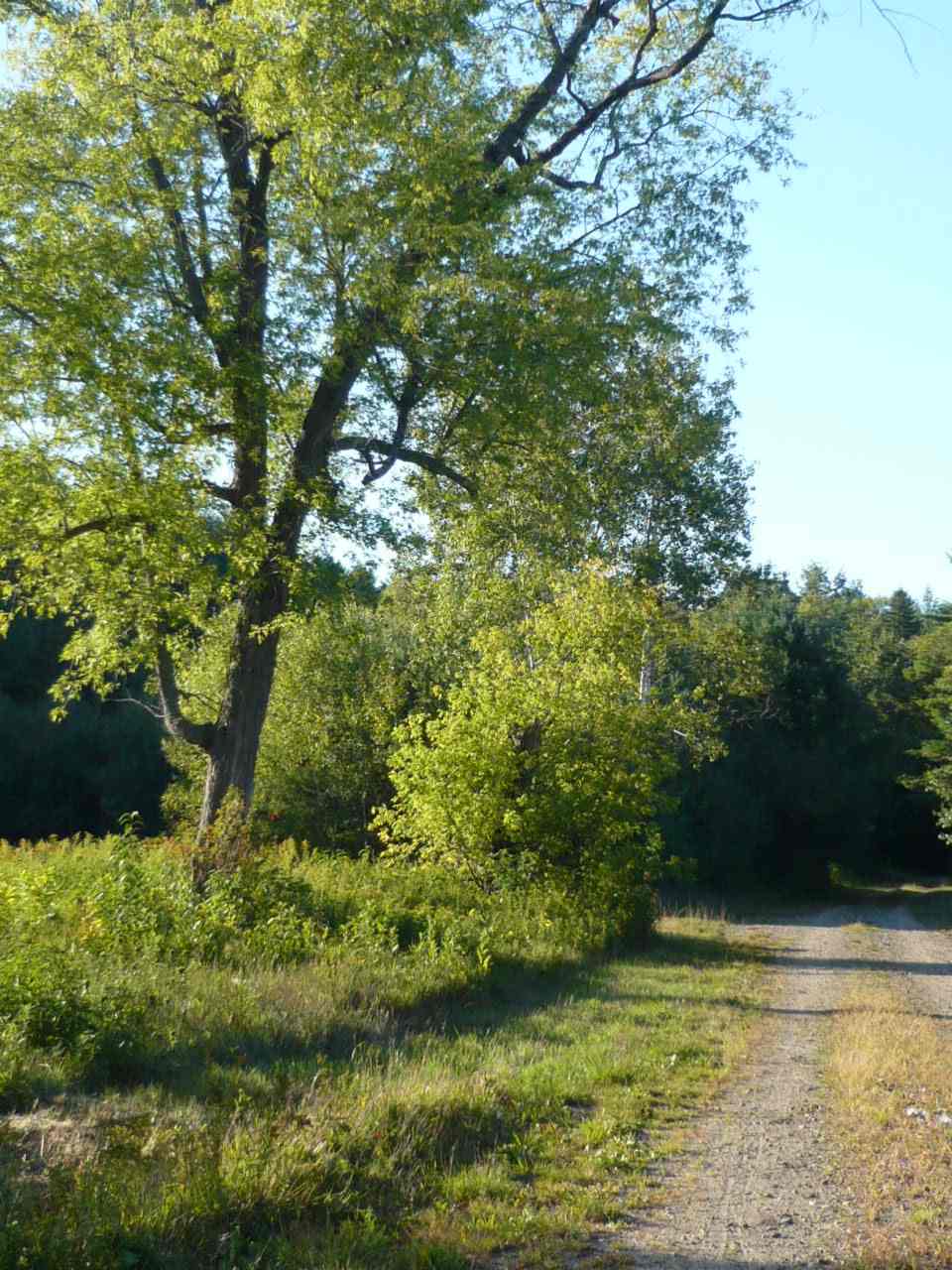 It's radiant in the afternoon sun. And I heave my water
bottle over a branch and pull up a half wave wire and
attach it to the Par Electronics matchbox and that to
my backpack. Soon I have the ATS-2 on 20 meters.

I am facing north and east toward Knox Mountain in
Sanbornton perhaps 3/4 of a mile away. The hillside is
illuminated by the late afternoon sun. I operate for only
15 minutes.

My first contact is with Ton, PA1CC in the Netherlands. He
gives me a 549 and we finish the quick exchange. Then I call
Carter and tell him I'm ready to go. He calls me on 14.063. He's
very weak... 339 and he can't hear me. We talk briefly on the
cell phone and I return to the low end of the band to try for
some more DX.

I answer Z30V in Macedonia. I receive a 559 and keep tuning
up the band.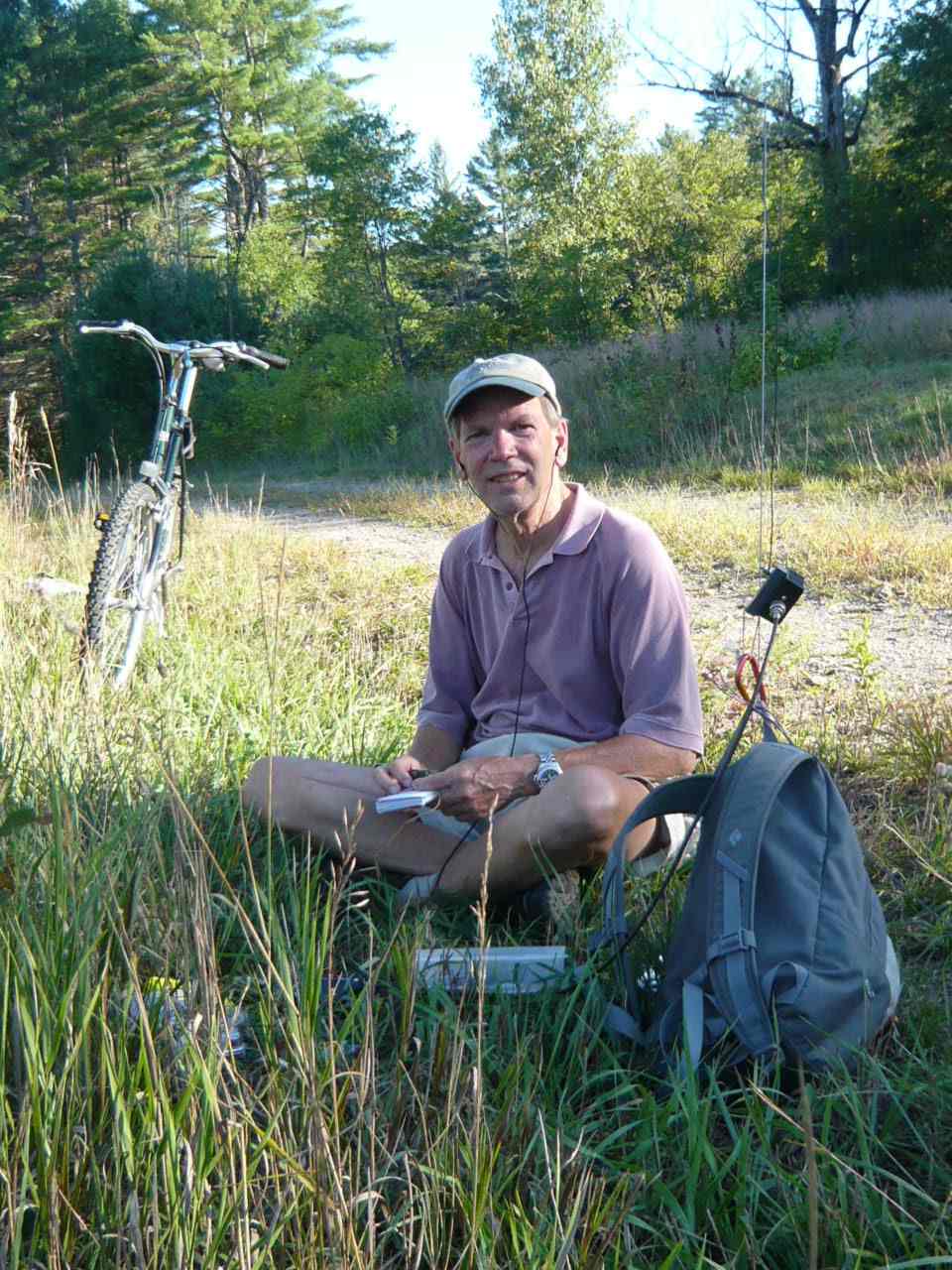 I hear Zoli, HA1AG in Hungary calling CQ. He
answers and we exchange 599s. I think he is just
being generous. I tell him I am running 4 watts, and
he sends, "JIM CONGRATS ON UR 4W X UR SIG IS
GETTING THRU."

Then I make three more quick contacts with YT2ISM
in Serbia, E74Y in Bosnia and UR5WCQ in the Ukraine.
With that I call it quits and pack up the station.

The ride back is glorious as we race down gentle hills
and pass through pockets of warm air here and the fragrance
of golden rod there.

At home a surprise awaits me. There is an email from
Zoli in Hungary:

Hello Jim, 

Thanks for the QSO! Despite your QRP you had an amazing signal in HA. 
I went to your webpage and found the reports of your hiking trips 
combined with radio. 
I suppose these strange outings are like going to church
for the faithful. I am thoroughly renewed and invigorated...
by what I see, what I smell and hear. And by the strange joy
of a fleeting contact with those across the ocean.