Hike to Hunkins Pond
September, 2012

This afternoon I hiked from Shute Hill to Hunkins Pond. Once there,
I set up in a farm field with a remarkable view. I worked Finland, Cuba,
Russia and Spain.

The hike was about 2 miles cross country on an old logging road. The day was
so perfect... about 70 degrees, sunny with a sky as blue you could ever imagine.
I started out across from a cemetery on the top of Shute Hill. From there I headed
south and crossed a small brook coming from a large beaver pond.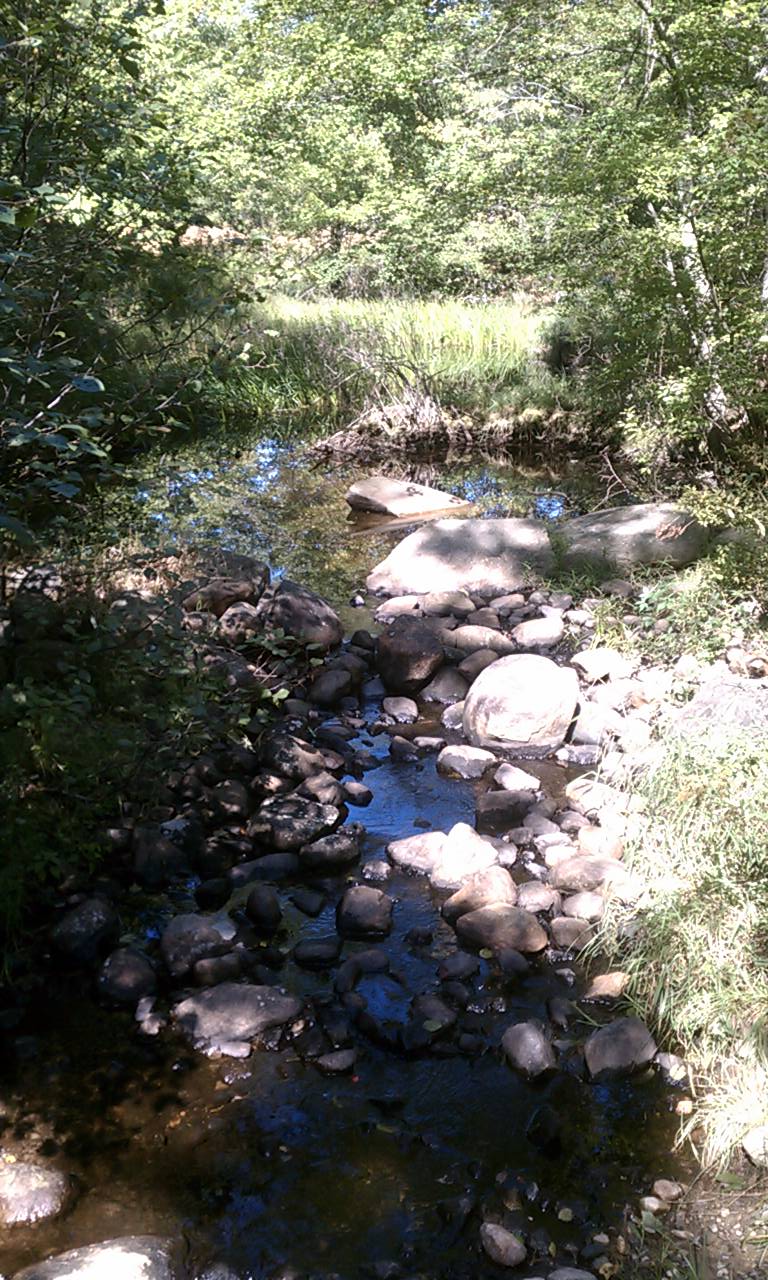 As I gained elevation, I went through a brilliant field of golden rod. The sound of buzzing
bees was so loud, I could have been inside the hive itself.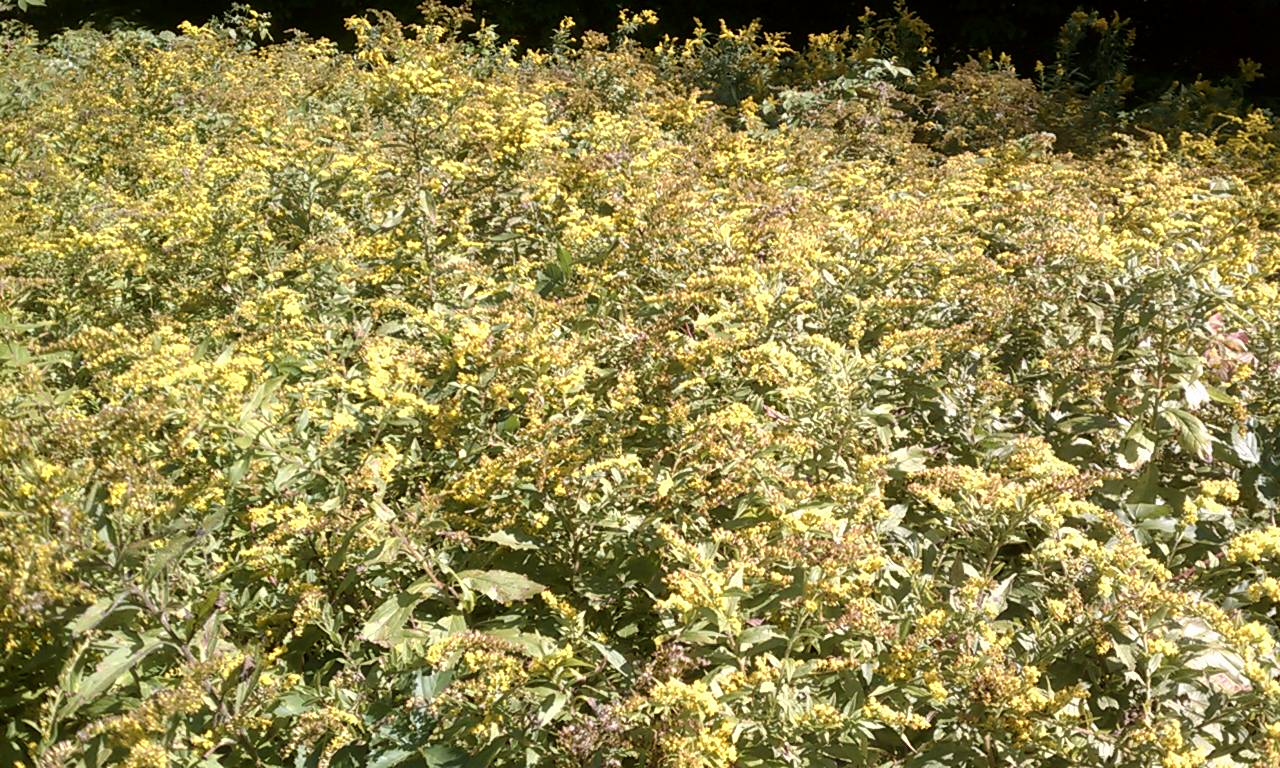 The trail goes through the woods and over a pretty high elevation and down toward Hunkins Pond where
it meets an old range road at a gate.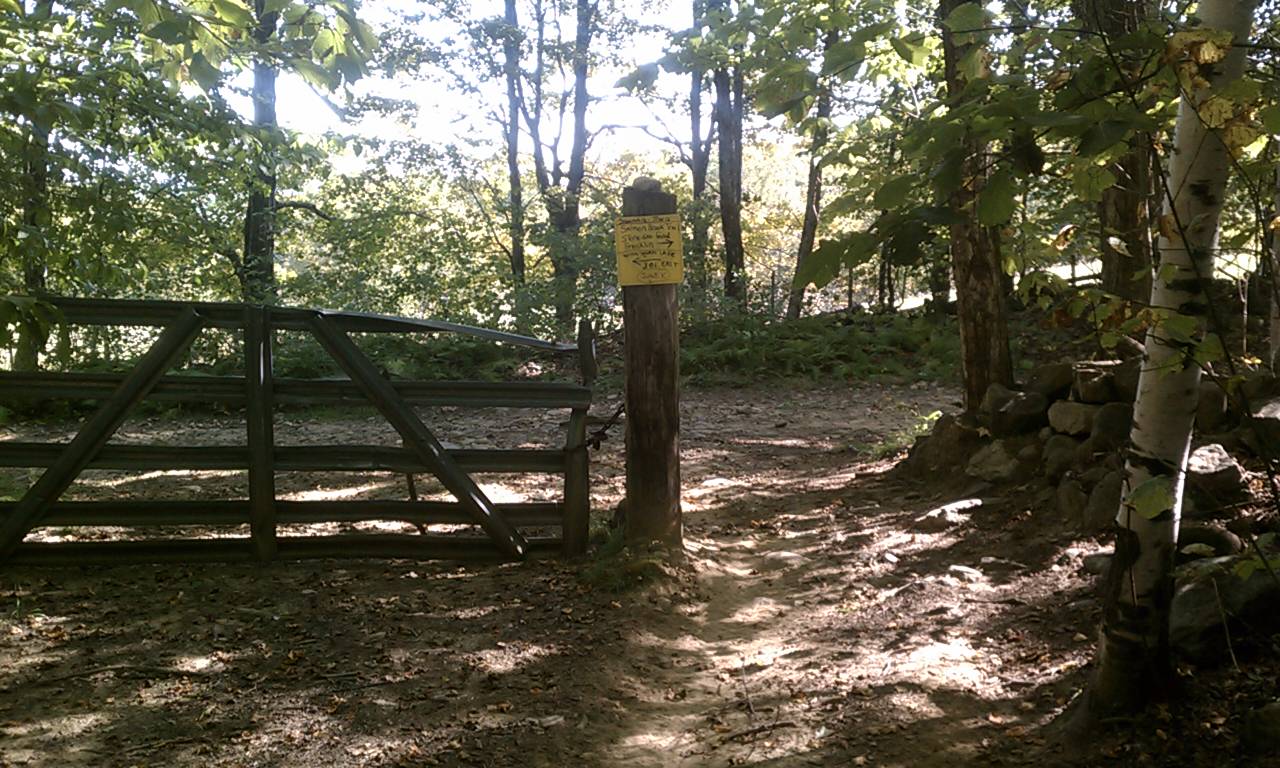 I brought my Kenwood TH-D72 APRS handie with me. Here's an image of my track captured from
http://aprs.fi - I continued down the Old Range Road to the east another quarter of a mile, but I couldn't hit
an APRS digipeater from there so it doesn't show in the image below.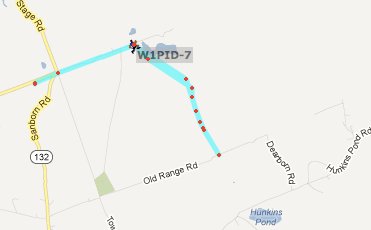 The range road borders the Swain's dairy farm. The fields are simply gorgeous and so are the views. I set up
my little HB-1B on 20 meters underneath one of the huge maple trees that David Swain taps each year
for syrup.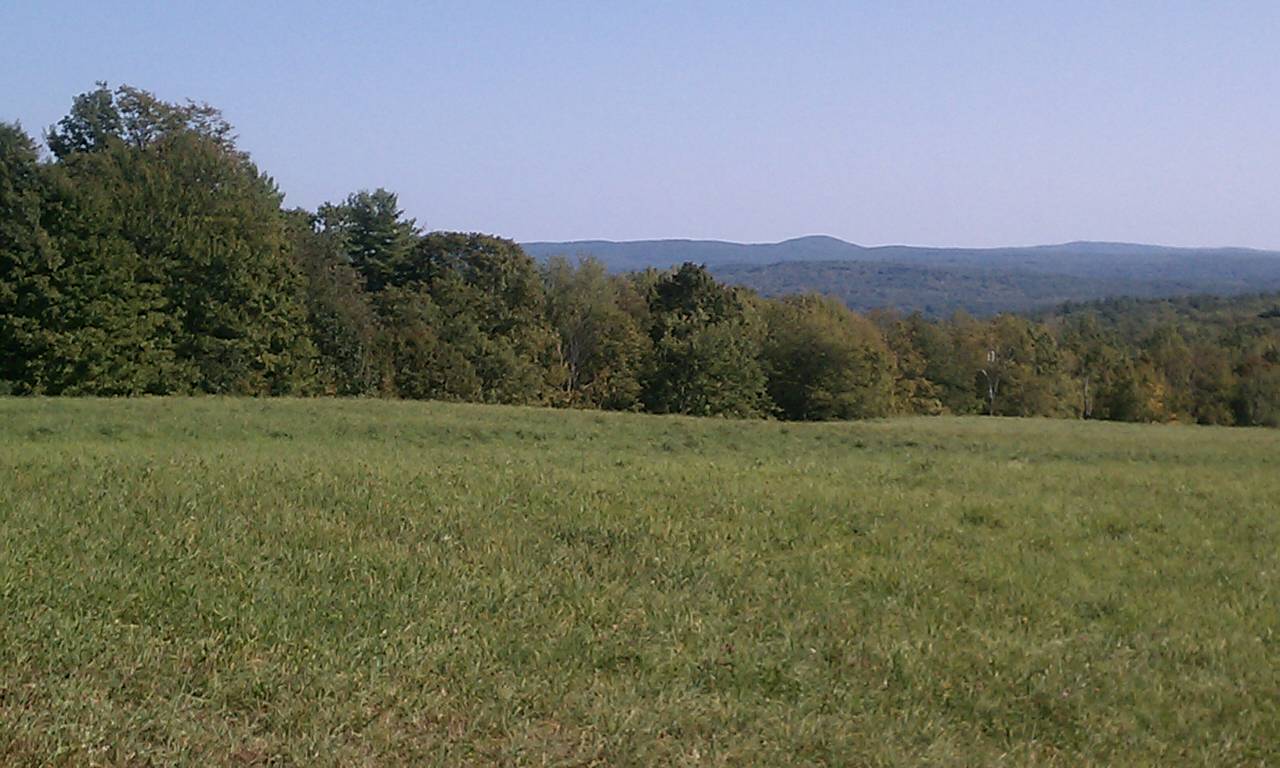 I operated here for about 20 minutes using 4 watts and a half wave wire. I had good luck as you can see
from the log.

17 Sep-12 1910 14.015 OH/DJ9DZ CW 599 599 Finland
17 Sep-12 1921 14.013 CO6RD CW 599 599 Cuba
17 Sep-12 1923 14.033 UA6AES CW 579 599 Russia
17 Sep-12 1930 14.060 EA2LU CW 559 579 Spain

The last QSO was certainly the most notable. After working the low end of the band, I went to 14.060, the QRP
frequency. Hearing no one, I called CQ. Jorge, EA2LU returned the call. He was also QRP. He was running a K3
at 5W with a 3 element yagi. Jorge and I have had at least 20 QSOs in the last five years, and it's always a joy
to hear him.

After this, I packed up for the return hike. It takes about 45 minutes back to the cemetery. These are prime outdoor
days in New Hampshire. The bugs are few, the air is crisp and fragrant, and there's plenty of incentive with cold
weather ahead. It's supposed to rain tomorrow.