A Summer Evening at Knox Mtn

As the evening sunlight danced in the trees and
reflected off the still waters of the pond at Knox
Mountain, my tiny 20 meter signals reflected off
the ionosphere and landed in Russia and the Ukraine.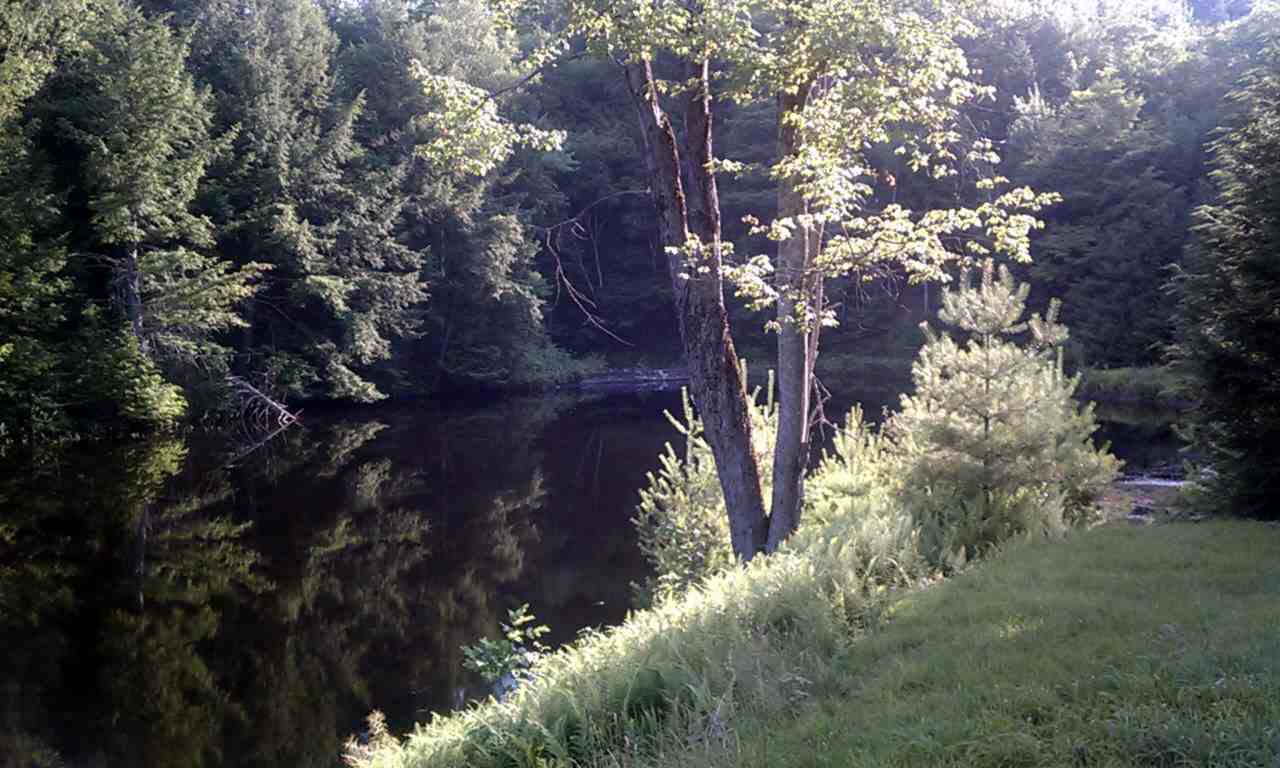 The rich greens of the woods and the peaceful atmosphere
of the early evening at Knox Mountain were stunning.
Judy and I hiked briskly up the trail trying to race the
mosquitoes to our destination. Once at the cabin, there
were no bugs around.

I threw a 30 foot wire high into the wild cherry tree at
the corner of the cabin. I hooked up my ATS-4 with 8 AA
cells to the T-1 tuner and started listening at the
bottom of the band.

The first signal I heard was UA5D/6. Igor came right back
to my call and gave me a 569. He was a good 599. The
contact was short, but he sent, "Nice 4 watts... HI. My 73."
Igor was in Russia, 4455 miles away. Naturally, I was all
smiles.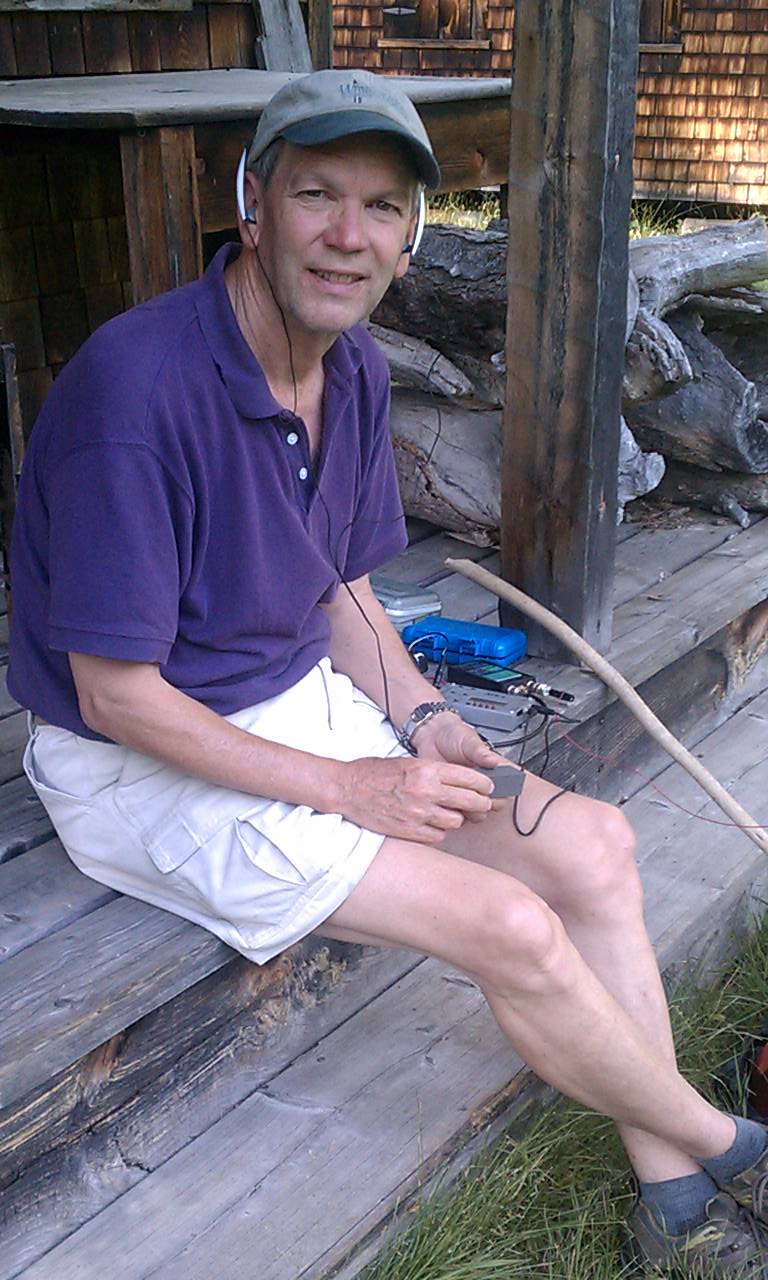 The next station I landed was in the Ukraine. UX6IZ was
calling CQ and working stations quickly. Vlad gave me
a 559 and was off to the next caller.

A few minutes later, I answered another Ukrainian station.
Sergey, UX2KA, gave me a 559. When I told him I was running
QRP with 4 watts, he sent back, "FB ALL OK JIM TKS FER FB
QSO 4 WATTS IS VY STRONG 73."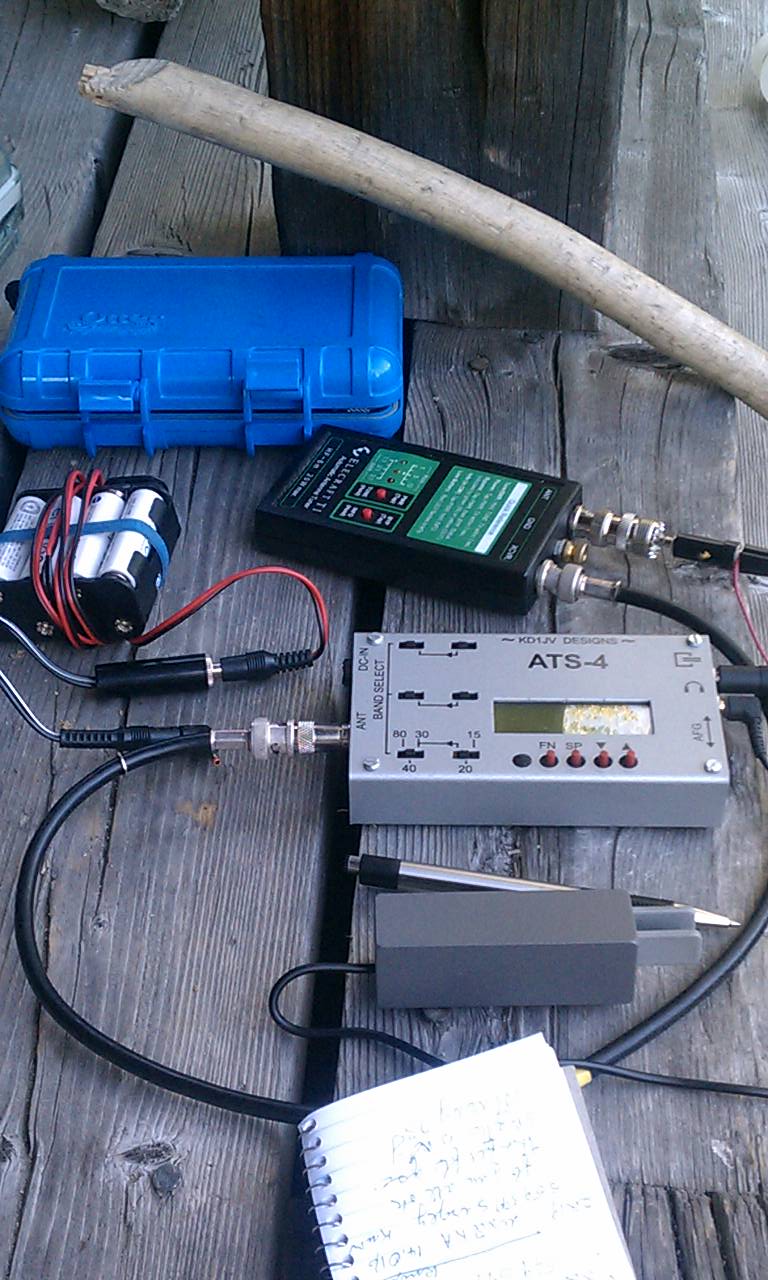 It's all magic. The play of nature in the deep woods,
the silent song that circles the earth and lands so
many miles away. Who would imagine that a pip-squeak
radio signal could be heard so far away with a simple
wire antenna?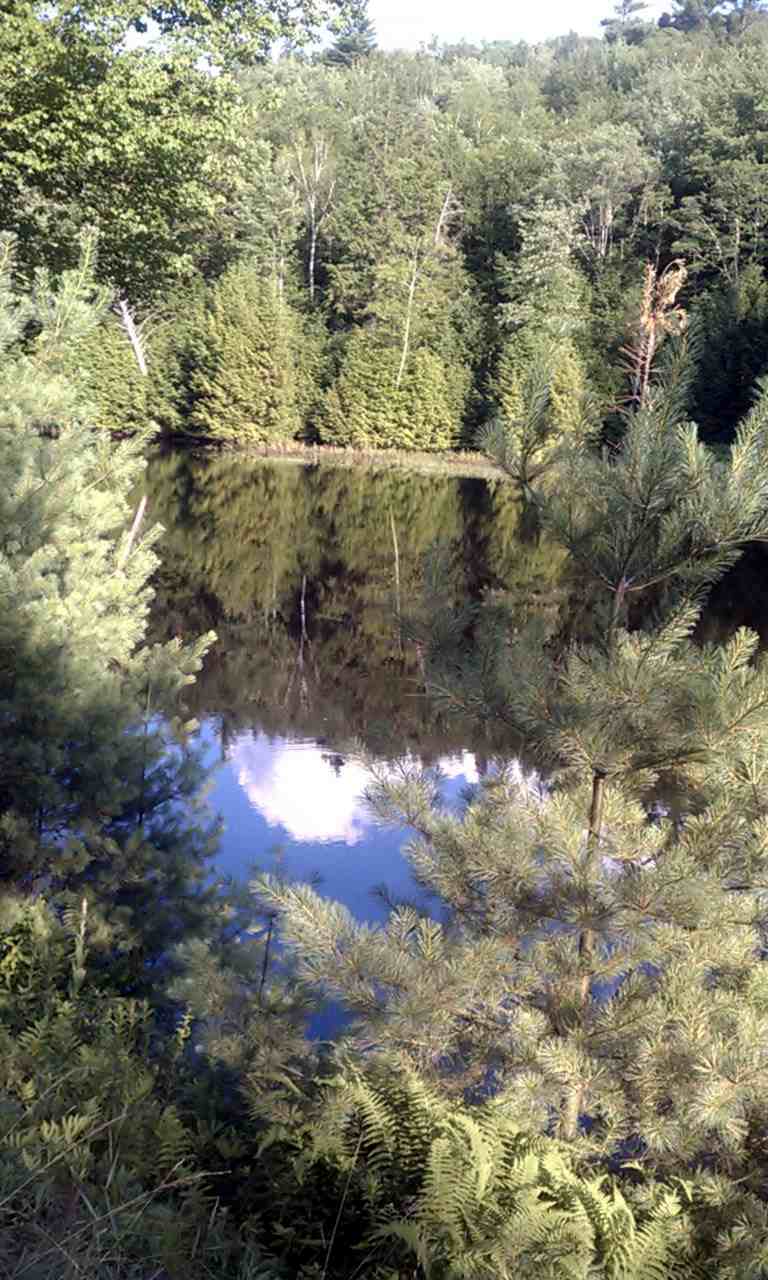 We only stayed at the pond for a little over a half an hour
before we packed up and headed back down the trail.
But what a time! It was a quick evening adventure
barely more than a mile and a half into the hills, but
thanks to radio magic, I had been around the world.