Old Hill Village in September 2010
It was just so darned nice today. I
couldn't stay home. It was the perfect
September day... brilliant blue sky, warm
weather... gorgeous. Judy packed up her
knitting, I grabbed the backpack and
we were gone right after lunch.

We had our bicycles and we headed
to the other side of the Pemigewasset
River to Old Hill Village. We rode out bikes
along the river to the South nearly four
miles.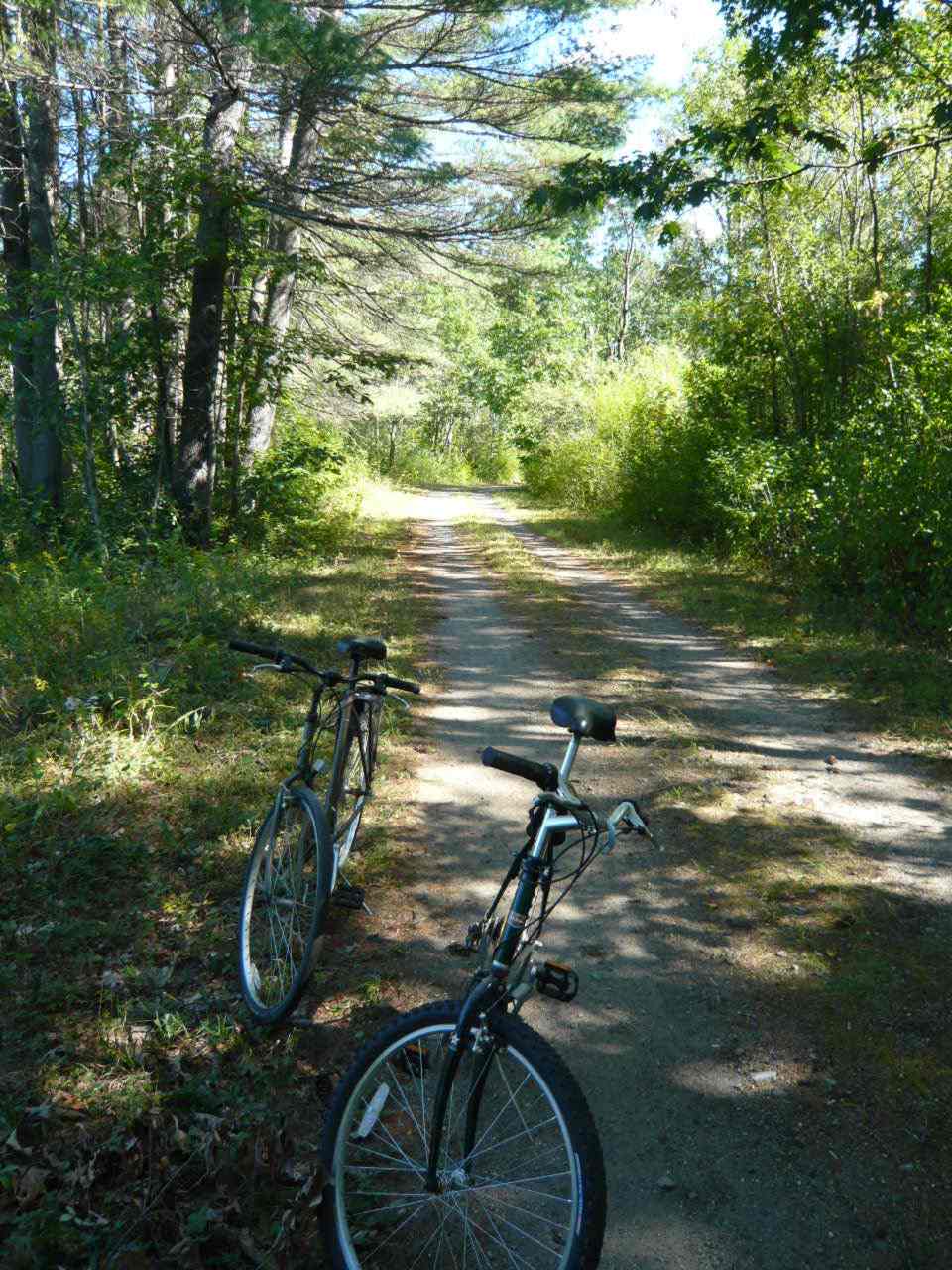 We stopped along the way to smell the fragrance
of goldenrod in bloom and to enjoy the river
scenery.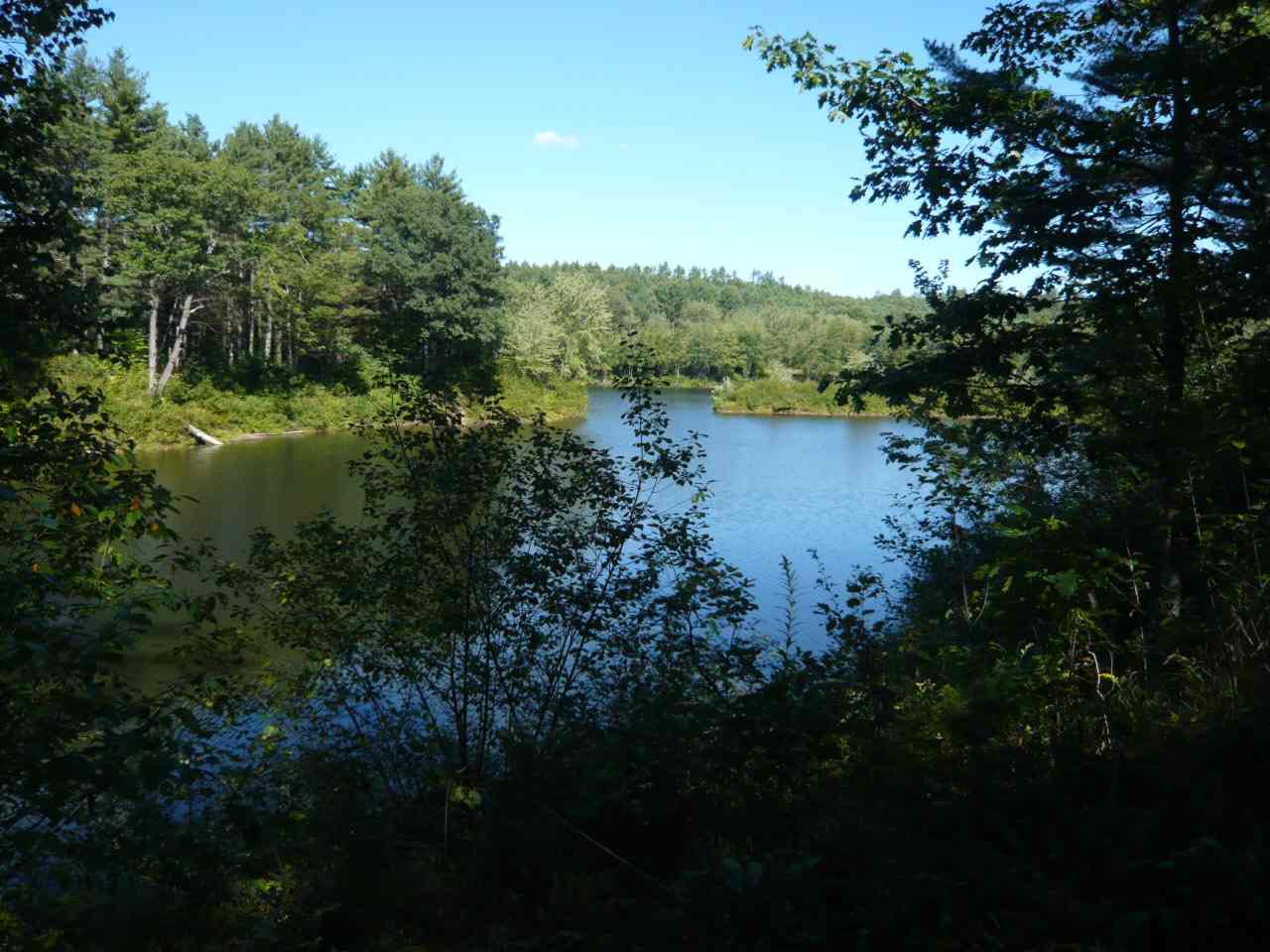 We decided to follow the road to the very end. We'd
never been there. On the way back we stopped
at an overgrown field with a long row of tall
pines at the extreme East end.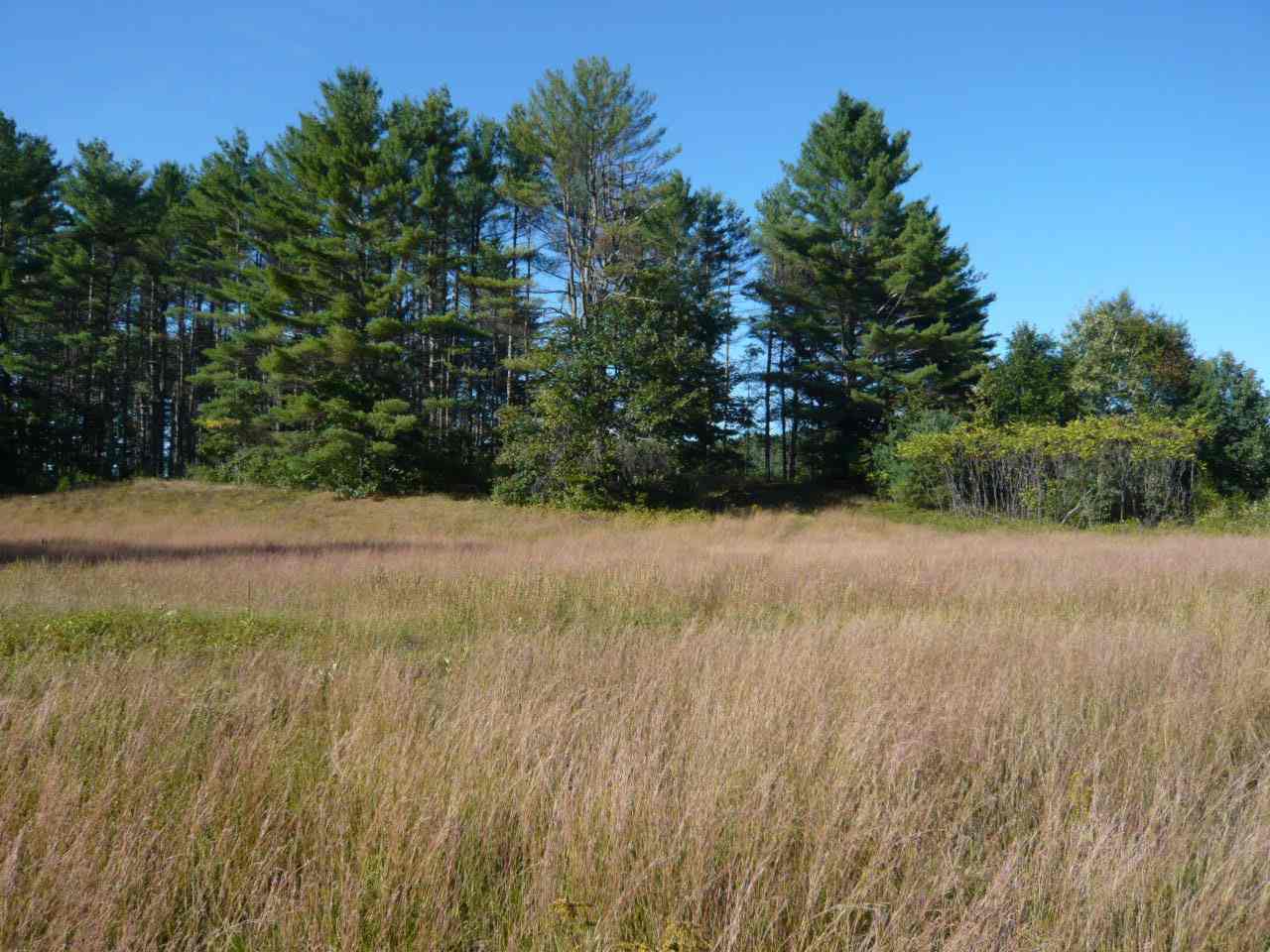 I had been here recently looking for a good operating
position. Ultimately I rejected the hillside river
lookout, because it doesn't offer and unobstructed
view of the river. But today, Judy and I headed up
there to explore and we decided to stay a while under
the tall pines.

I heaved a half wave wire up and operated on 20 meters
for about 15 minutes. My first contact was interesting,
because I found another New Hampshire station.
Unusual for 20 meters. KB1PBA/p was operating QRP
on top of Mt. Uncanoonuc to the South. He was
part of the SOTA event. We were both 559 and it was
fun to work a fellow QRPer.

Then I went to the bottom of the band and worked a
German station, DL4FN. Peter gave me a 439 but said
I peaked at 559. Then I worked two different stations
in the Ukraine. The first was Serge, UY5BA who gave me
a 559. The second was Pavel UR5WCQ who gave me a
579. With that we packed up and headed home.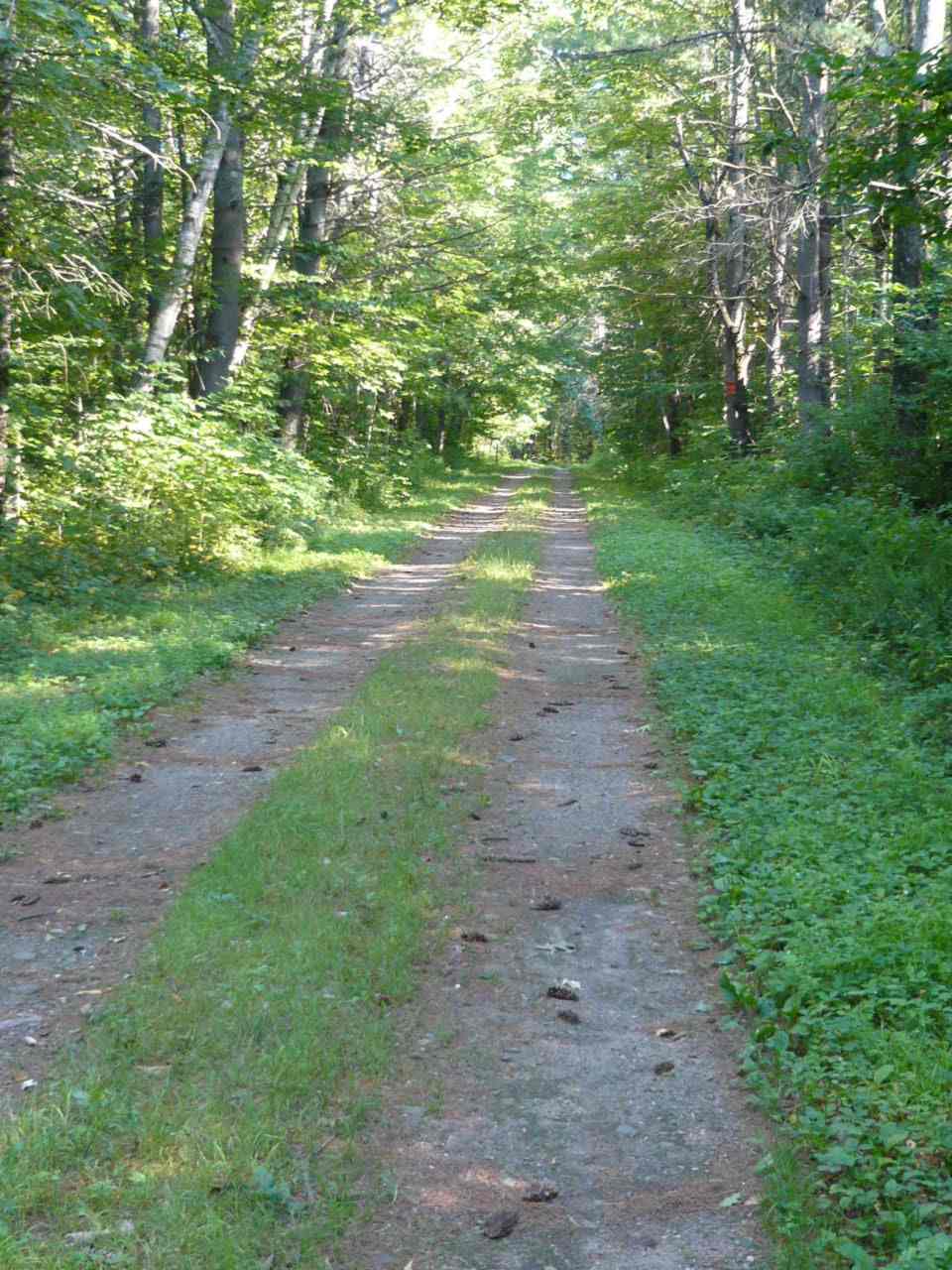 -end-