Knox Ramble - September 2011

Today Hanz, W1JSB and I had the most amazing journey.
We went to Knox Mountain, but we strayed from
the regular path. Hanz took some fantastic
photos and we worked some nice DX.

It was one of those rare and perfect early September
days. It was in the low 70s. The sun was brilliant and
warm. The greens were radiant and the woods were
electrified with the song of September.

We arrived at the first bridge and decided to follow
a path to the south.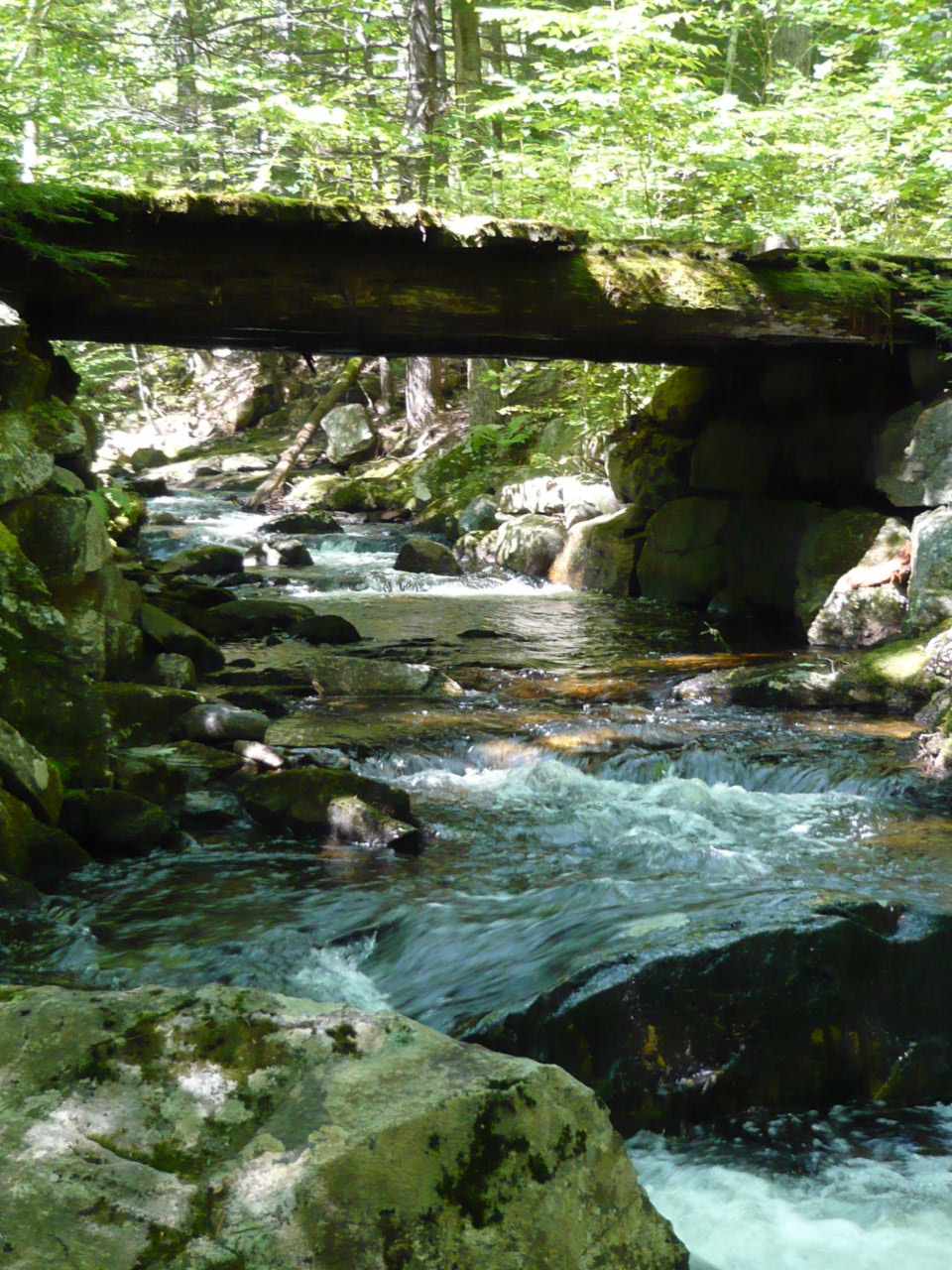 Because of the recent rains, the woods were rife with
mushrooms... fungus of every color and shape, so varied
I'd never seen anything like it.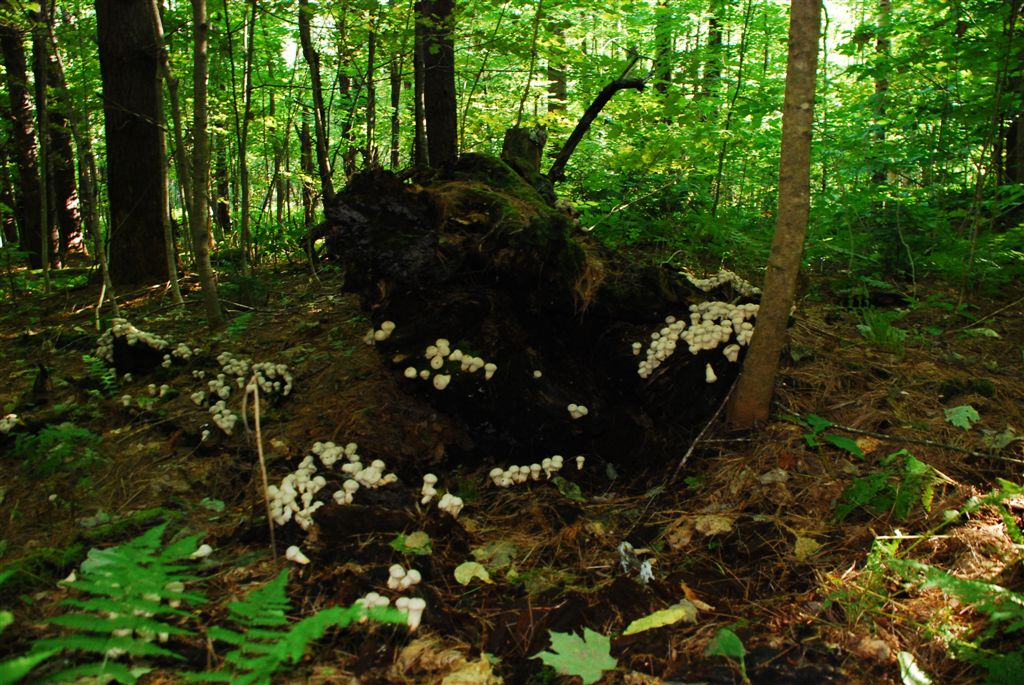 Mushrooms are everywhere

There were red ones, blue ones, orange, yellow and beige.
Everywhere we looked... on the ground, in the trees... some
like slime others like colonies of feathery fairy castles.

We walked along the brook. Every dazzling shape and color
caught Hanz's eye.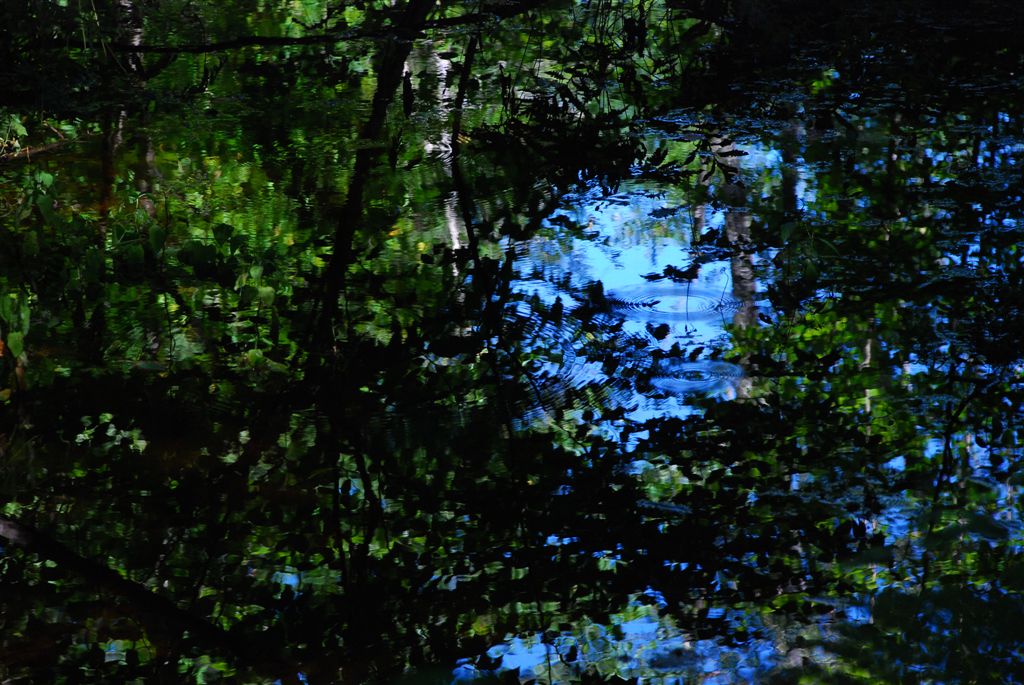 The reflections in this little pool could hang on any gallery wall.
After meandering along the waterfalls and miniature gorges,
we returned to our regular path that leads to the pond and the
cabin. We were exhilarated by it all.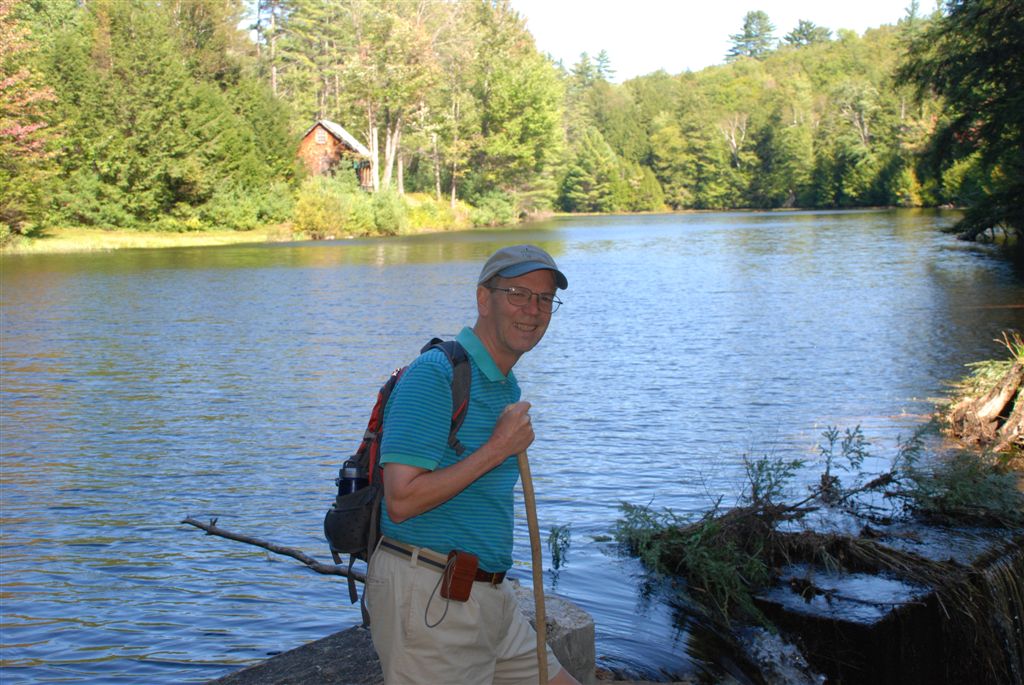 Jim by the dam

The beavers have started to build on top of the old concrete dam.
The pond is more full than ever.

We set up in front of the old cabin steps. We have thrown a half
wave wire into the tree and we're using the Elecraft T-1 tuner and
the ATS-4 at a bit more than 3 watts.

HA8AAA in Hungary has a strong signal and we have a quick exchange.
599 both ways. Sany sends "JIM UR 3W QRP FB HR." Rumen in Bulgaria
is next. LZ1MS is a 599 and gives me a 549. "FB QRP 3W OUTDOORS,''
he sends.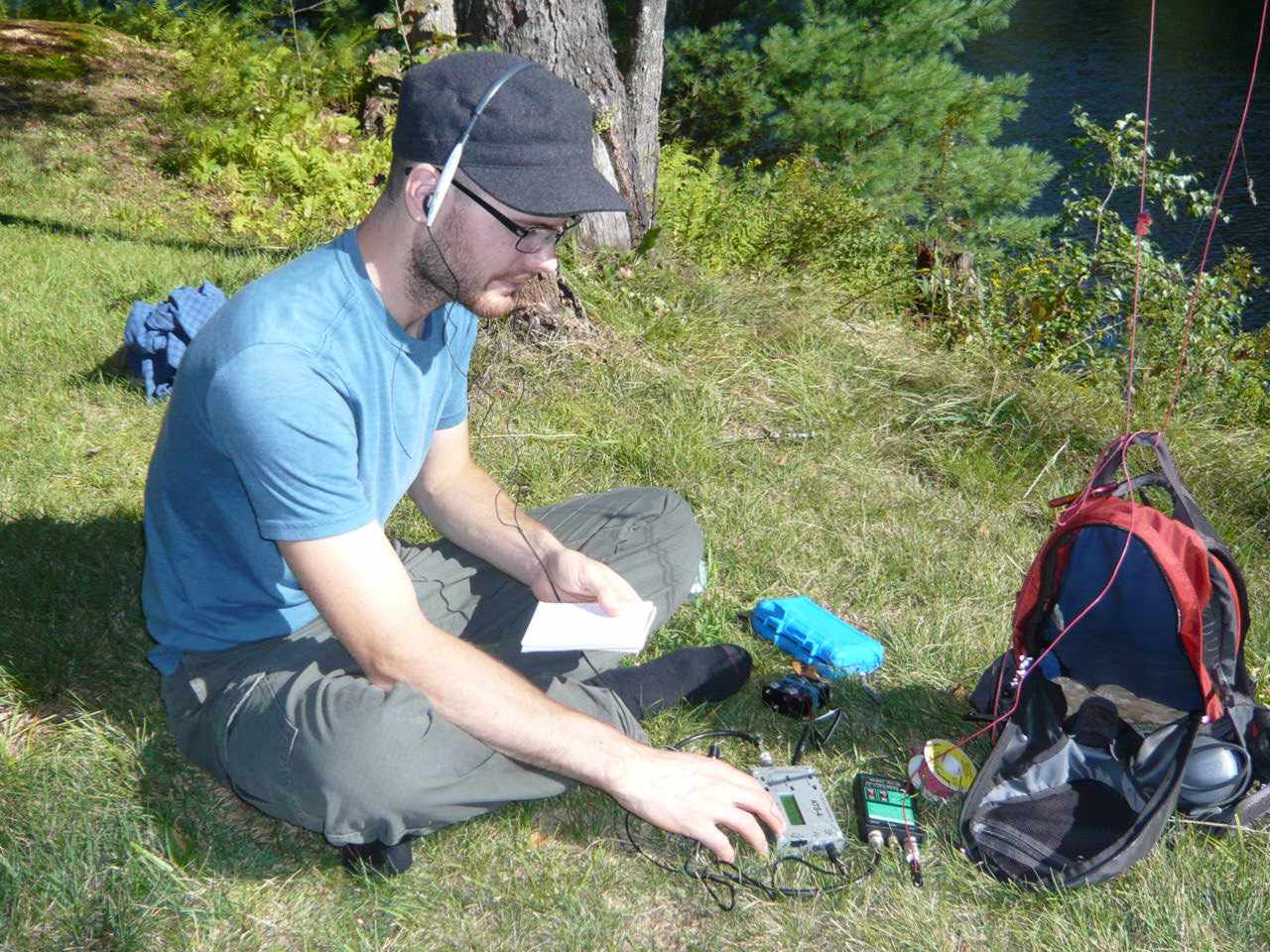 Hanz tries out the ATS-4

Finally we work KD5J, Cord in Arkansas. He is working the QSO
party and we exchange 599's before quitting. We are ready to
return after a perfect hike to the cabin.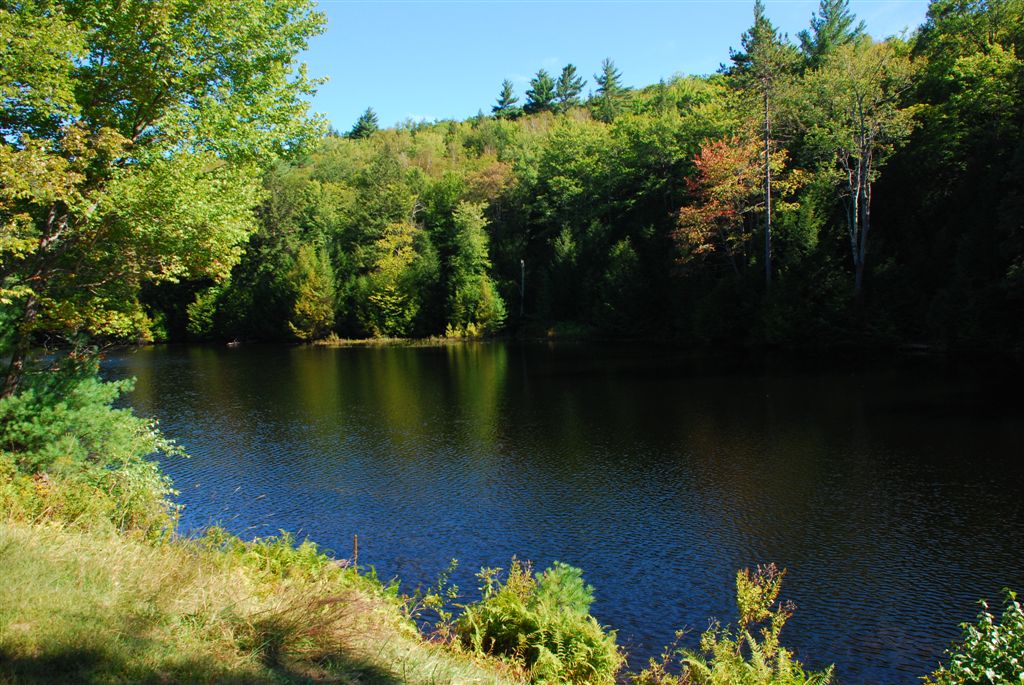 Soon the colors at the pond will shift from late summer greens
and golds to red and orange. The sounds of crickets will
give way to silence. The end of summer is close at hand.